Is Dublin Safe? A Local's Guide to Navigating Dublin Streets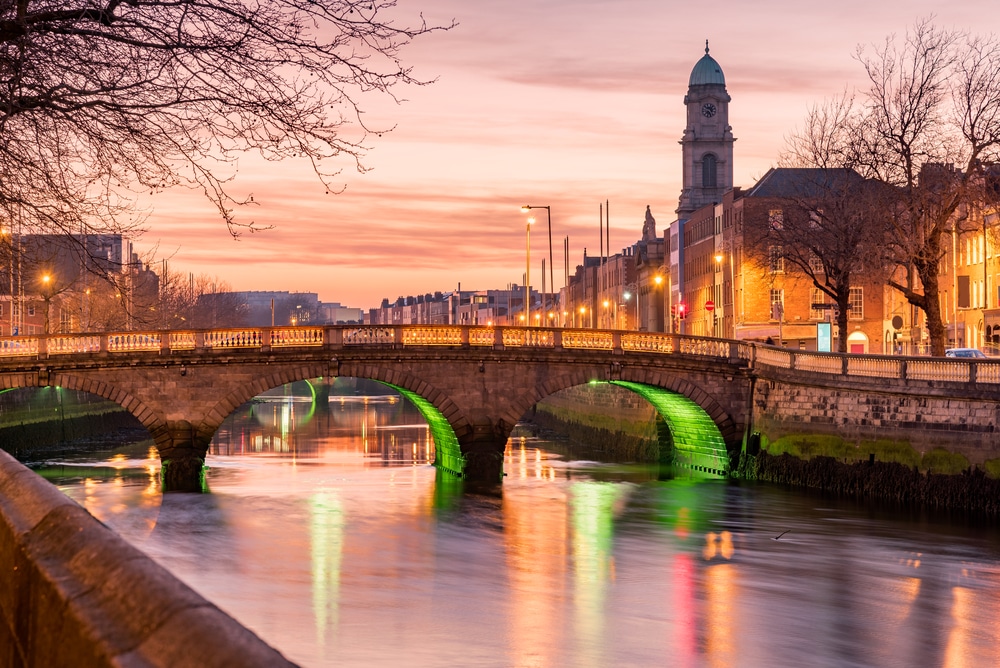 This post may contain affiliate links which means we make a commission at no extra cost to you
Is Dublin Safe? A Local's Guide to Navigating Dublin Streets
So, you're planning a trip to Ireland's capital city. And like most destinations you find yourself asking 'Is Dublin Safe?'. Dublin is a vibrant city, home to an interesting history, bustling pubs and endless attractions. But like any other major city, it has its pros and cons. And that's what we are going to discuss today.
Let's dive into Dublin's safety for all walks of life, at night and how to be more safety conscious while visiting the capital of the Emerald Isle. But, before we dive in, I want to mention, that I am an Irish girl born and raised. Therefore, I will do my best to give you some insider knowledge on staying safe while visiting Dublin.
Is Dublin Safe?
Generally, yes as far as capital cities go Dublin is a relatively safe place to visit. It gives off the impression of a really big town rather than a major capital city.
Locals are known for being extremely helpful, and for their warmth and friendliness. So, if you do find yourself feeling a little uneasy don't be afraid to ask for help.
Just be warned, we Irish love to talk so you may find yourself with a new friend or in a lengthy conversation with a stranger.
Now, while Dublin is considered relatively safe, it is as always important to remain aware of your surroundings especially as night falls. Let's dive a little deeper into safety and when to be a little more vigilant.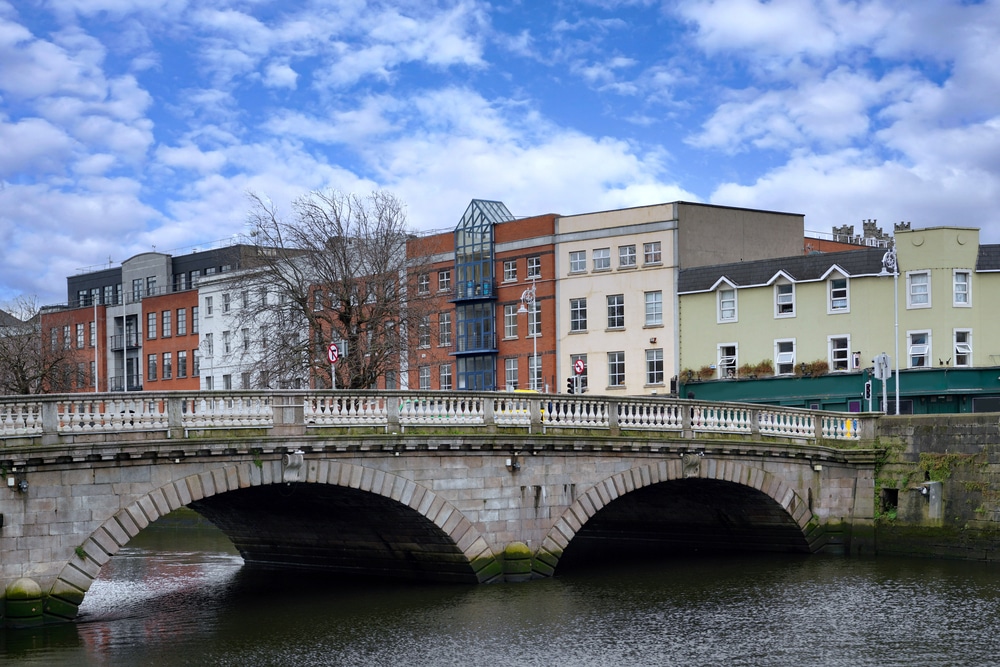 Part 1: General Safety in Dublin
First, let's talk about general safety in Dublin, in this section, we will cover Dublin Crime rates, safety in Dublin vs. other major European cities and the types of crimes you may come across.
Crime in Dublin: Is it common?
As mentioned above, Dublin tends to have a relatively low crime rate compared to other major cities. Yes, like any city, it does have crime. But the good news is, that violent crime is relatively low.
Generally, crime includes small offences such as pickpocketing or minor theft, this can be more evident in crowded places. So, in this case, it is important to stay mindful of your surroundings, Always keep your belongings close by and don't leave any valuables out of sight.
I see great value in trusting your instincts, if you find yourself in an area or situation that doesn't feel quite right, it's okay to leave. Your safety should always come first. But don't let this worry you too much. Many visitors and locals go about their day-to-day lives without experiencing any issues.
Dublin Safety Compared to Other European Cities
Dublin's safety compared to other European cities is pretty much on the positive side. Many visitors find Dublin to be one of the friendlier and safer cities in Europe.
Let's compare to say Barcelona or Rome, you'd find that pickpocketing rates are significantly lower in Dublin. I'm not saying it doesn't happen but it is less likely. In Dublin, you can generally relax a bit more!
But like anywhere it is important to stay alert and make smart choices. That way you get to spend more time enjoying the city than worrying about a crime that could have possibly been prevented.
Dublin vs. London Safety
Okay, so with London being the closest capital city to Dublin is common for people to compare. And Yes, Dublin is considerably safer than London but we also need to think about the size and population of both cities.
In Dublin, crime is significantly lower, but that does not make London unsafe. While visiting both cities tourists should still remain vigilant of their belongings as pickpocketing is the most likely crime.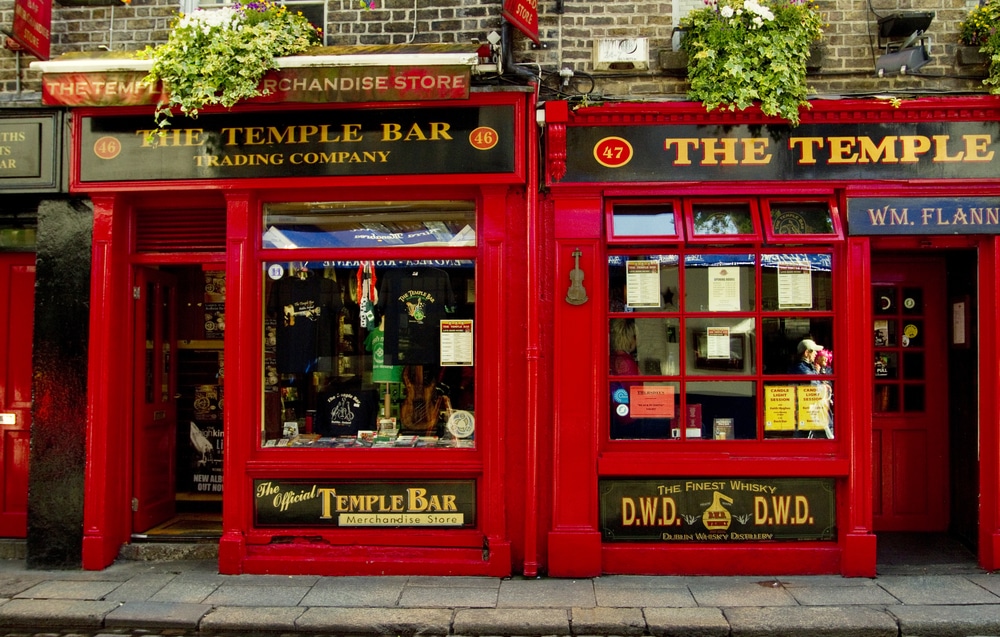 Part 2: Safe & Rough Areas in Dublin
Let's now take a closer look at Dublin's safety, district by district. Each neighbourhood has its own unique character, and safety can vary from one to another.
This section will give you a good idea of what to expect when you're navigating the charming streets of Dublin.
Is North Dublin Safe?
Now, one thing Irish people will tell you is that there tends to be a friendly bit of rivalry between North and South Dublin. The Northside tends to be considered a 'rougher' part of the county. And with that stereotype, you may presume that North Dublin would see more crimes. And yes to an extent you may come across more 'rougher' looking characters but generally, these people are harmless. In fact, some of the nicest people come from North Dublin.
In terms of safety, North Dublin is an okay place to be, it is bursting with people, and the more people in an area the more likelihood of a crime being committed but that's a rule of thumb in any country. North Dublin is no less safe than any other part of the county.
Is South Dublin Safe?
Now, let's continue with the friendly rivalry of North and South Dublin. If North Dublin is considered 'rough' then it's easy to presume that South Dublin is considered the 'posh' side of the city. And this is true to some extent.
We Irish joke that only the rich and well-off people live in the Southside of Dublin. And while this is true in certain areas of South Dublin, in other places of the county you will find your typical working-class families.
Safety in South Dublin nearly mirrors that in North Dublin. It all comes down to what area you are in. And if I am being honest it is generally safe in most places. So, as always keep your wits about you and enjoy exploring the vibrant city.
Is Temple Bar Safe?
Temple Bar is the main place you will find tourists hanging out in Ireland. In fact, don't be surprised if you don't hear any Irish accents while you're there. Irish people typically use it as a pass-by to get from one end of the city to another. We rarely stop for a pint and a chat.
And like in most cities, the place with the most tourists tends to be targeted for crimes, but if I am being honest I never really hear of crime in the temple bar area. Unless they are talking about late-night fights caused by people consuming a little bit too much alcohol.
However, with that being said I would be conscious of pickpocketing in this area. It is probably the most likely place for a crime like that to happen.
Are Dublin Suburbs Safe?
Crime rates in the suburbs tend to be significantly lower than in the city centre. And like most cities, Dublin does have it's neighbourhoods that tend to be a little rougher along the edges but with that being said these places tend to be outside the city areas. And it's less likely to see tourists staying here as they are too far away from the major attractions. The crimes in these areas also do not tend to target tourists.
In most Dublin suburbs you will find a feeling of community. People like to help each other out. We are generally a very friendly nation. So, if you do find you got on a bus in the wrong direction don't sweat someone will be more than happy to help you find your way back into the city.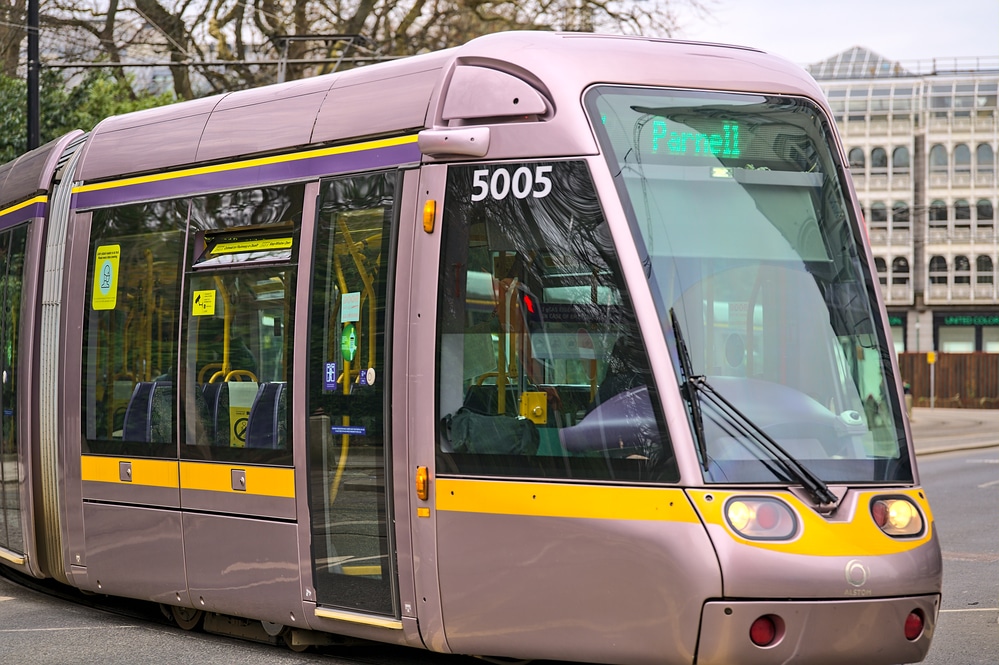 Part 3: Transport Safety in Dublin
When it comes to getting around in Dublin, safety is a top priority whether you're on foot, cycling, or using public transportation. The city is well-designed for all modes of transport and has implemented various measures to ensure a safe and smooth journey for everyone.
How safe are the buses and trains in Dublin?
Dublin has three main modes of transport, Dublin Bus, the Luas and the DART line. Generally speaking, all of these services are regarded as safe. Of course, they can not control who gets on and off but typically if there is an incident the guards (Irish Police) are called straight away.
A lot of our newer buses and trains are fitted with CCTV as an extra safety precaution and our transport tends to be rather busy. So, if anyone was to commit a crime they would have a whole carriage or busloads of people to answer to.
With that being said, a busy train or bus opens more opportunities for pickpocketing, so, as always make sure to watch your belongings.
Is it Safe to Drive in Dublin?
If I am being honest, I do not recommend tourists to drive while visiting Dublin. A car is very much needed to get around most of Ireland but Dublin is an exception. The government are making it increasingly harder for cars to enter the city, with many streets becoming a one-way system and losing the ability to turn right. There have been many times I have driven in Dublin City only to find myself driving around in a loop. Lost and confused. It's not fun.
Besides parking in the city is extremely expensive and it can be hard to actually find a space when it is busy.
But, driving in Dublin is safe, so if you do want to rent a car on your visit know that the roads tend to be rather safe to drive on.
Is it safe to Walk in Dublin?
Dublin is an extremely walkable city. To be honest, there is never really a reason to get public transport if you have a moderate level of fitness. Most of the attractions are located in walking distance of each other. With the exception of the few located on the coast.
Walking around Dublin also tends to be very safe. There are dedicated footpaths for pedestrians and traffic lights to aid those trying to cross busy streets.
Now, I must admit, Irish people are quite the fan of jaywalking. I'm not sure if it is actually illegal here but it is definitely not a rule that is enforced. So, while you may see plenty of traffic lights located throughout the city don't be surprised when the Irish don't use them. I'm not saying it's a good practice but it is the reality.
Part 4: Is Dublin Safe For Tourists?
Tourist Scams to Avoid in Dublin
While Dublin is a heartwarmingly friendly city, it's always important to stay alert, especially as a tourist. Sometimes, you might come across people trying to sell you overpriced souvenirs, claiming they are 'authentic' or 'handmade'.
Or, perhaps you may be offered a 'free tour' only to have to leave a hefty tip. I recommend checking out the official 'free tours' online before going to a meeting point.
A scam I notice quite often in other European cities is the 'friendship bracelet' scam where a friendly stranger ties a bracelet around your wrist and then insists you pay for it. I haven't ever seen this in Dublin, now perhaps this is because I SCREAM Irish with my pale skin but either way I don't think it is as common as in the likes of Paris or Rome.
Sadly, one crime that is becoming more common in Dublin is people riding bikes and driving by swiping a mobile phone out of standerbys hands. This is something I recommend you are on the lookout for.
Oh! and taxis. They should ALWAYS accept cards. I recommend asking before getting in. If they insist it is cash only I recommend finding another driver.
Best Practices for Staying Safe as a Tourist in Dublin
Stick to well-lit areas when walking alone at night
Remember the power of safety in numbers
Don't let your drink out of your hand while in the pub
Use taxi apps rather than hailing one off the street
Always be mindful of your belongings and don't leave them lying around
Part 5: Homeless Crisis in Dublin
So, as an Irish girl born and bred, my experience in Dublin is very different to that of a tourist. However, with that being said I have seen many friends come and go and only had lovely things to say about Dublin.
One thing I will mention is Ireland is in the middle of a massive homeless crisis. With more and more people having no choice but to live on the streets. This is a sad reality that our country is facing.
Seeing many homeless people can be quite intimidating for those travelling alone, but 90% of the time these people mean no harm. To be honest my heart breaks for them.
I recommend only donating money to designated homeless charities, that way you know the money is being used to buy warm clothes, food and shelter for those who need it.
If you do feel unsafe at any point I recommend bringing it to the attention of a passerby or finding the nearest Garda Station (Police Station).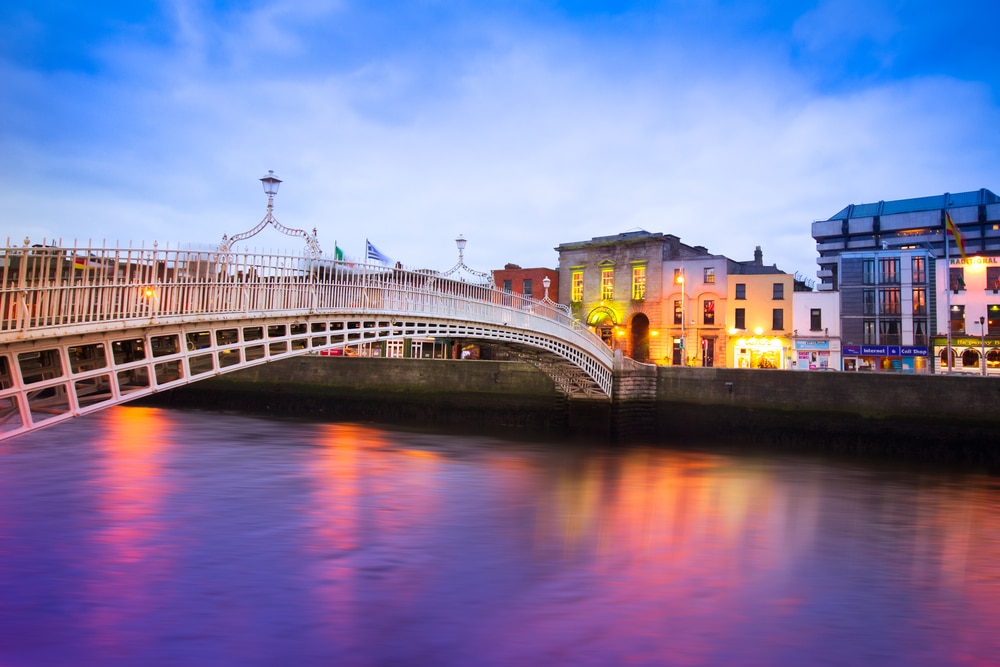 Part 6: Is Dublin Safe for Solo Female Travellers?
I have solo travelled across most of Europe, so I know exactly how it feels to feel unsafe as a female alone in a big city. In this section of this post, I want to assure you that Dublin is a considerably safe city for solo female travellers to visit.
Just like any major city, it's important to take a few precautions. So, let's talk about some practical tips that can help keep your solo adventure in Ireland safe, enjoyable, and an unforgettable experience.
Keep your belongings close: A small backpack or cross-body bag is a smart choice as it allows you to keep an eye on your stuff and know that it is always close by.
Trust your instincts: If something doesn't feel right, it probably isn't. Trust your gut. If a place or person makes you uncomfortable, don't hesitate to remove yourself from the situation. Your safety is more important than anything else.
Use earphones when using Google Maps: When navigating the streets of a new city alone Google Maps can become one's best friend. But, looking down at your phone at maps makes it obvious that you are alone. Instead, have the map instructions play through your earphones and walk with confidence.
Don't tell others you are a solo traveller: Be mindful of who you tell you are travelling alone. It is ok to make up white lies like 'I'm waiting for my boyfriend' or 'My friend is back at the hostel'.
Share Your Location: Sharing your location with a family member or friend is always a good idea when you are travelling alone.
Remember, safety always comes first. But don't let it dampen your spirit of adventure! Ireland is a wonderful country with lots to offer. Enjoy every moment of your visit.
Part 7: Food and Drink Safety in Dublin
When it comes to food and drink safety in Ireland, it's pretty straightforward. The standard of food safety is generally high, so you can indulge in the local cuisine without much worry.
From delicious seafood dishes to traditional Irish stews, there's a lot to savour here. Stick with the places that appear clean and observe good food handling practices.
As for water, it's safe to drink straight from the tap. However, if you're more comfortable with bottled water, that's easily available too.
Top Places to eat breakfast and brunch in Dublin
Bibi's Café: Nestled in the heart of Dublin, Bibi's Café offers a cosy atmosphere and delectable brunch options. From their famous poached eggs on avocado toast to their divine homemade granola, you're sure to start your day on a high note.
Tang: For a healthy twist on brunch, Tang is the place to be. Their menu, inspired by flavours from the Middle East and Mediterranean, includes dishes like the sweet potato falafel or the acai bowl.
The Woollen Mills: This spot is a must-visit for brunch lovers. The Woollen Mills is famed for its bottomless brunch option. With a free-flowing supply of prosecco and a menu filled with hearty dishes like the full Irish breakfast or the roasted mushroom sandwich, you're guaranteed a memorable experience. Remember, moderation is key, so enjoy responsibly!
Top Places to Each Lunch in Dublin
Elephant & Castle: Get ready to tantalize your taste buds at Elephant & Castle. This place is a local favourite, best known for its mouth-watering chicken wings. But don't stop there; their wide-ranging menu is packed with hearty dishes, perfect for a midday meal.
Mad Egg: If you're a fan of chicken, then Mad Egg is the place for you in Dublin. Their free-range chicken dishes, especially the DIY Cheesy, are a must-try. The relaxed and casual atmosphere makes it an ideal spot for a laid-back lunch.
Fade Street Social: Rounding off our top three lunch spots in Dublin is Fade Street Social. This restaurant offers a unique dining experience with its innovative and contemporary Irish cuisine. Whether you opt for the wood-fired flatbreads or the slow-cooked lamb shoulder, your taste buds are in for a treat. Enjoy your lunch in their stylish, modern setting.
Top Place to Eat Dinner in Dublin
Pablo's Tortas: When it comes to Mexican cuisine in Dublin, Pablo's Tortas is a top contender. Known for its authentic flavours and vibrant atmosphere, this is the spot for classic nachos, enchiladas, and of course, their namesake tortas. The colourful interior adds to the overall lively experience, making it a fantastic choice for a fun dinner outing.
Il Vicoletto: For a taste of Italy in the heart of Dublin, head to Il Vicoletto. This cosy restaurant offers a menu filled with traditional Italian dishes, from hearty pasta to exquisite tiramisu. The warm and inviting ambience truly captures the essence of Italian dining, making it a perfect place for a romantic dinner or a memorable meal with friends.
The Brazen Head: Looking for some traditional Irish pub grub? Look no further than The Brazen Head. As Ireland's oldest pub, it serves up a variety of classic Irish dishes, including the much-loved shepherd's pie and Irish stew accompanied by live traditional Irish music. The Brazen Head offers a truly Irish dining experience that is sure to make your evening unforgettable.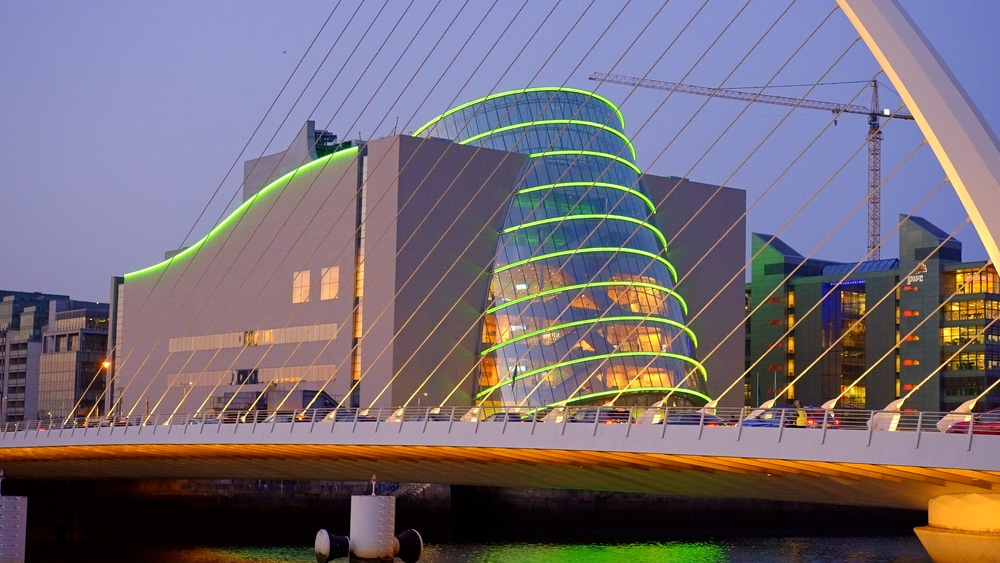 Part 8: Is it Safe at Night in Dublin?
After exploring the culinary delights of Dublin, you might be wondering what the city has to offer when the sun goes down.
Dublin has quite an impressive nightlife scene with some places now staying open to 6am. Now, before we dive into where to dance the night away in Ireland's capital. Lets discuss nighttime safety.
Is Dublin Safe at Night?
Generally, Dublin is quite a safe city at night time. Most of the city is well lit and the nightlife tends to be around the same three or four streets. Dublin has also introduced some 24-hour transport although this is limited to certain areas.
Now, I must admit taxi's are becoming harder and harder to get with the increase of people staying out late in Dublin but the limited number of taxi drivers. Unfortunely, Dublin does not have uber. If you are female and or travelling alone in general I do not recommend hailing a taxi off the street. Instead, I recommend downloading our taxi app Free Now.
Tips for Staying Safe at Night in Dublin
Keep your belongings secure. Don't leave your bags or wallets unattended. It's better to keep them close and secure.
Know your limits. Enjoy your drinks, but remember not to drink too much.
Watch your drinks. It sounds like common sense, but it's worth repeating. Be sure no one can tamper with your drinks. If you do leave your drink unattended, it's better to get a new one.
Trust your instincts. If a situation or a place feels uncomfortable or unsafe, trust your gut and remove yourself from that environment.
Things to do in Dublin at Night
Places to Visit in Dublin at Night
When the sun goes down, Dublin really comes to life. Let's explore some of the best that Dublin's nightlife has to offer:
Part 9: Safety for Different Types of People day and night
Dublin is a city that embraces diversity, making it a great destination for all types of travellers. Whether you're a solo adventurer, exploring with a group, or travelling with family, the city has so much to offer both day and night.
Is Dublin Safe for Families?
Yes, Dublin is more than safe for families to explore. In fact, they city has so much to see and do for children. Below are some of my favourites.
Dublin Zoo: Nestled in Phoenix Park, you'll find over 400 animals here! The African Savanna and Asian forest zones are sure to wow the little ones.
Is Dublin Safe for People With Disabilities?
Safety Measures for People with Disabilities: Accessibility and Safety in Dublin
Dublin is a city that prides itself on being inclusive and welcoming to people of all abilities. That's why there are plenty of options for accessible and safe activities.
The National Wax Museum Plus: Explore the world of Irish legends, history, music and pop culture at this interactive museum! The museum is fully accessible and offers discounts for visitors with disabilities.
The Ark Dublin: This cultural centre is specifically designed for children and families, with a focus on inclusivity and accessibility. They offer sensory-friendly performances and workshops for children with special needs.
Phoenix Park: Take a stroll through one of Europe's largest urban parks, where you can visit the Dublin Zoo, picnic on the grounds, or rent a wheelchair-accessible bike to explore the park.
Glasnevin Cemetery Museum: Learn about Irish history and famous figures at this cemetery, which offers accessible tours for visitors with disabilities.
EPIC The Irish Emigration Museum: This museum tells the story of 10 million Irish people who left their home country for a new life. It offers wheelchair accessibility and discounts for visitors with disabilities.
Overall, Dublin is committed to making its attractions and activities accessible and safe for people of all abilities. So don't hesitate to visit this vibrant city and explore its rich history and culture! End of Section.
Is Dublin Safe for Members of the LGBTQ+ Community?
Yes, Dublin is very welcoming of those from the LGBTQ+ community. We pride ourselves in having an accepting and inclusive atmosphere in our city. Unfortunely, like in all places, you will have people who discriminate but generally, this is not tolerated with 99% of the Dublin population. If someone is seen being discriminative towards those from the LGBTQ+ community most people would speak out against it. If you are feeling threatened while visiting Dublin it is important to bring it to the attention of the guards (Irish Police).
Things to do for people in the LGBTQ+ Community in Dublin?
The George: This is one of the oldest LGBTQ+ bars in Dublin, and it's a must-visit! With their super friendly staff and fun drag shows, there's always something happening here to keep you entertained.
PantiBar: Owned by the fabulous Panti Bliss, one of Ireland's most famous drag queens, this is another great spot for drinks and fun.
Dublin Pride: If you're visiting in June, you definitely don't want to miss the Dublin Pride Parade. It's a fantastic celebration of love and equality, and everyone is welcome!
Outhouse: This is a community and resource centre for LGBTQ+ people. They offer a café, a library, and also run various events and support groups.
Mother Club: This is a popular club for the LGBTQ+ community. They host regular parties with great music and a vibrant atmosphere.
Is Dublin Safe for non-English Speakers?
English is the first language of most of the Dublin population. However, with that being said, that does not make the city unsafe for those who don't speak English. Irish people are very friendly and are happy to help in any way that they can. Dublin is also a multicultural city with people living there from all over the world. So, there are high chance you may come across more than one person who speaks the same language as you.
Resources for Non-English Speaking Tourists in Dublin
For those whose first language isn't English, don't worry! Dublin still has resources to make your visit comfortable and enjoyable.
Tourist Information Centres: These centres have multi-lingual staff who can provide guidance and answer all your queries. There's one right in the city centre on Suffolk Street.
Guided Tours: Many guided tours in Dublin offer services in multiple languages. Make sure to check your language is offered beforehand!
Language Apps: Apps like Google Translate can be your best friend during your stay. They can quickly translate English words into your language. The app also has a picture section which allows you to take a picture of a menu and translate it into your chosen language.
Multi-language Brochures: Most of the city's major attractions provide brochures in various languages.
Is Ireland Safe in General?
Yes, Ireland is a rather safe country in general. We Irish tend to be extremely friendly and go out of our way to help those visiting our country for the first time. We pride ourselves in making others feel welcome and want nothing more than for you to enjoy your visit to our country.
Overview of Safety in Ireland: Ireland, as a whole, is known for its friendly people and safe environment. Despite the occasional rainy weather, it's overall a delightful place to visit.
Crime Rate: The crime rate is relatively low compared to other countries, but it's always good to stay vigilant, just like anywhere else.
Rural vs. Urban Safety: Whether you're in an urban city or the rural countryside, you'll find that both have their distinct safety considerations.
Emergency Services: Ireland's emergency services are easily accessible and quick to respond, providing an extra layer of security for visitors and locals alike.
Natural Hazards: While Ireland's natural beauty is stunning, it's essential to be aware of natural hazards, such as coastal cliffs and changing weather conditions.
Cultural Etiquette: Understanding local customs and etiquette can prevent misunderstandings and ensure a smooth. We are an extremely sarcastic nation and this can come across as rude to those who do not understand our sense of humour. Basically, if we are sarcastic towards you it means we like you. I know it's confusing.
Part 11: Top Safety Tips for Dublin
Staying Safe in Crowded Areas: Dublin can get quite busy, especially during peak tourist season. Always keep an eye on your belongings, and avoid showing off expensive items in public.
Night-time Safety: Stick to well-lit areas at night and try to walk in groups. Dublin is generally safe, but it's always better to be cautious.
Public Transportation: Dublin's public transportation is generally safe; however, do keep an eye on your belongings during rush hour.
Respectful Interaction: Dubliners are friendly and welcoming. When interacting, remember to be respectful and mindful of cultural norms.
Emergencies: In case of an emergency, dial 112 or 999 from any phone. These numbers will connect you to the police, ambulance, or fire brigade services.
Road Safety: If you plan to drive, remember that in Ireland, they drive on the left side of the road. Always wear your seatbelt, and respect the speed limits.
Alcohol Consumption: The legal drinking age in Dublin is 18. Drink responsibly and always plan your journey home in advance.
Scammer Awareness: While not common, be aware of any potential scammers or pickpockets, especially in crowded tourist areas. Stay vigilant and keep your belongings secure.
I hope this answers your question on 'Is Dublin Safe?'
To conclude, 99% of the time Dublin is a safe and enjoyable place to visit. It is important to always have your wits about you. But generally speaking, you will be in safe hands when visiting Ireland's capital city.