LOOKING FOR THE BEST FOOD TOURS IN DUBLIN? I've got you covered!
Well, then you have come to the right place. Dublin is an incredible city, full of wonderful things to do (and that's coming from a local Irish girl like me!). One of my personal favourites is trying all the delicious cuisines our capital has to offer. Now, you can, of course, sample all the tasty bites Dublin has to offer alone but getting advice from a local is really the best way to go. And that is why I have hand-picked for you some of the BEST FOOD TOURS IN DUBLIN that you NEED to try on your trip to the Emerald Isle!
Unsure what food tours in Dublin to book? Well, Let's Find Out!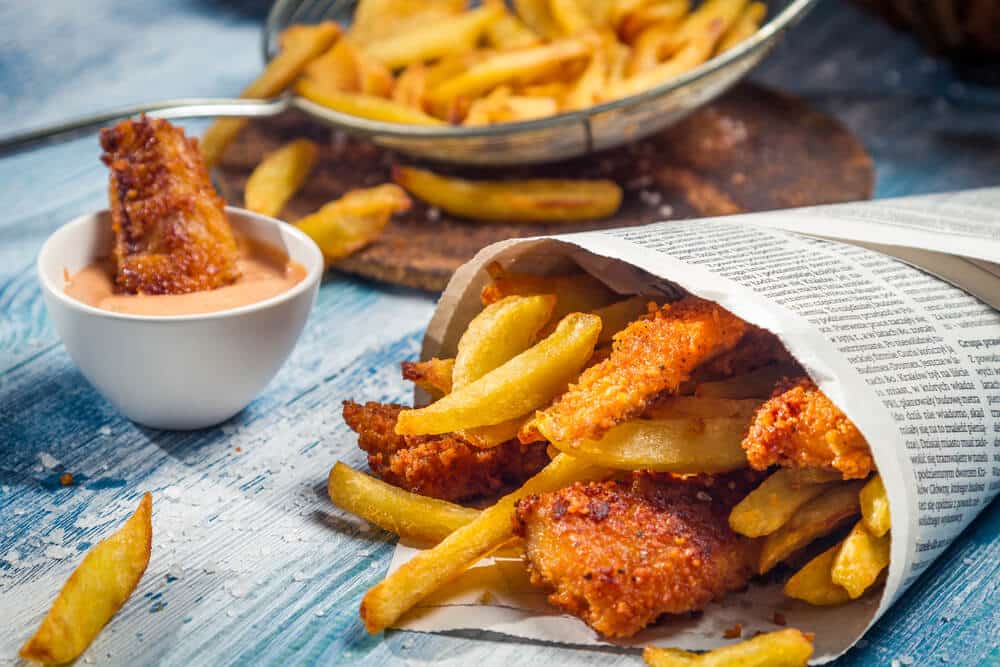 This post may contain affiliate links which means we make a commission at no extra cost to you
Don't Have Time to Read the Full Article? That's OK!

Here's my top pick! The Dublin coastal craft beer and seafood trail with a local
⭐️⭐️⭐️⭐️⭐️ Star Rating

Just imagine joining a group of enthusiastic foodies, all together for the same reason, to sample the mouth-watering Irish bites and nibbles. It's the ultimate activity to add to your Ireland Itinerary.
Going on a Food tour in Dublin is a wonderful way to see the bustling Irish city. But with many food tours to choose from picking the right one can be a daunting task.
And that's where I come in!
Let me take on the hard work by highlighting the best Food Tours in Dublin on the market. I have spent time reading the reviews and highlighting the pros and cons of each so you don't have to.
So, what are you waiting for? Let's start planning and booking your unforgettable Dublin tour experience!
Top 3 Picks: Dublin Food Tours
Best Food Tours in Dublin
I have highlighted the best food tours in Dublin. Want to taste the goodness of Irish cuisine while in Dublin but have no idea what tour to take? Well, I have just made your choice that little bit easier with these top-notch experiences.
⭐️ Rating: 5 Star Rating | ⏳ Tour Length: 3 Hours | ⛰️ Check Rates and Availability | 💰 €€
The Delicious Dublin Food Tour offers an exciting opportunity to explore Dublin's burgeoning food scene. With a duration of three hours, this tour will immerse you in the delights of Irish cuisine, both past and present.
Joining you is a passionate and knowledgeable local who will help you discover a variety of eateries and food shops with savouring tastings and samples as you go.
The tour is comprehensive, covering dairy, gluten, alcohol, fish, and meat, providing a well-rounded insight into Irish food culture.
Your adventure begins at The Spire O'Connell Street Upper, a distinct stainless steel monument situated in the heart of Dublin.
What sets the Delicious Dublin Food Tour apart is its commitment to authenticity. The group sizes are limited to keep the experience intimate and personalized.
And regardless of Ireland's infamous weather, the tour operates come rain or shine, so you can be assured your culinary journey will go as scheduled.
Pros:
Comprehensive food tour encompassing a wide range of Irish delicacies
Knowledgeable guides provide a rich historical context
Small group sizes ensure a personalized experience
Operates rain or shine
Cons:
Not suitable for those with specific dietary restrictions as some tastings have no alternatives
Participants must be 18 or older.
Lisa was a great tour guide. It was one of the very best food tours we have ever done. In addition to the wonderful food, her knowledge of the city made it that much more interesting. We loved that she focused on small, sustainable restaurants. Her delightful parents from Wales joined us and they were fun to have along. We highly recommend this food tour.
---
⭐️ Rating: 5 Star Rating | ⏳ Tour Length: 3 Hours | ⛰️ Check Rates and Availability | 💰 €
The Food on Foot Tour: Dublin Walking Tour is an experience that I would highly recommend to anyone visiting Dublin. This tour is not only about food but also about embracing the city's history and its friendly locals.
It's a 3-hour journey of culinary delights intertwined with the rich history of one of the world's friendliest cities. The unique aspect of this tour is that you're in control of your food journey.
You get to decide what to try based on the guide's recommendations, making it suitable for any dietary requirements. However, the food is not included in the tour price, you pay once you arrive at each destination.
The tour begins at St Catherine's Church of Ireland Thomas St, so ensure to arrive 15 minutes early. The small group size ensures an intimate and personalized experience, as the tour only accepts a maximum of 30 travellers.
Pros:
You choose your own food based on recommendations.
Suitable for all dietary requirements.
Small group size ensures a personalized experience.
Cons:
Food purchases are not included in the booking price.
For me, the fun in surprise stops, the freedom to choose your own food, and the combination of food and history make this tour stand out. You can conveniently cancel up to 24 hours before the experience for a full refund, making it a risk-free adventure that you should not miss.
The tour took us to less tourist part of the Dublin. We saw Guiness factory and district this family built to there workers and their families. We were introduced the Food of Dublin from breakfast to lunch and dinner. We tried various dishes that locals eat heard a lot stories about history.
---
⭐️ Rating: 4.5 Star Rating | ⏳ Tour Length: 3 Hours | ⛰️ Check Rates and Availability | 💰 €€€
The "10 Tastings of Dublin With Locals: Private Food Tour" is not just a food tour, it's a bespoke gastronomic journey designed exclusively for your group. This premium private tour ensures an unmatched, intimate adventure, perfectly tailored to your tastes and preferences. The beauty about this tour is it is private meaning it opens up to flexibility and personalisation – you're not just another face in the crowd but the guest of honour.
As you weave through Dublin's pulsating food scene, sampling 10 different culinary delights, you'll relish the undivided attention of your knowledgeable local guide. They'll provide you with a detailed insight into the city's cuisine culture and heritage, taking you to hidden gems off the beaten path that group tours often miss. This includes the lively George's Street Arcade, along with other secret local hotspots.
Pros
A fully personalized experience
Dedicated local guide
Diverse food and drink tastings
Insight into the city's unique attractions
Accommodation of dietary needs
Cons
Requires moderate fitness level
Transportation to and from the tour is not provided
Ruairi was an excellent guide. Told great stories about the city and places we visited. Food choices were great and we had lots to eat and drink. We didn't feel rushed and got to enjoy every stop. The tour is what we expected but price point seems a bit high when compared with similar food tours in other cities with same content and format. Overall highly recommend if you are comfortable with the cost.

Read more reviews about here
⭐️ Rating: 5 Star Rating | ⏳ Tour Length: 2 Hours | ⛰️ Check Rates and Availability | 💰 €
Indulgence in sweet temptations takes on a whole new level with the Dublin Delicious Donut Adventure by Underground Donut Tour. This is not your standard food tour, it's a unique and tantalizing exploration of Dublin's thriving doughnut scene.
As a participant, you can expect to embark on a journey through four of Dublin's top doughnut shops, each offering a unique surprise, from classic doughnuts to traditional Irish churros.
The tour size is designed to keep it intimate and engaging, catering to small groups and ensuring personalized attention from our knowledgeable guide.
The duration is a comfortable 1 hour, giving you enough time to savour the doughnuts without feeling rushed.
The meeting point is conveniently located at The Rolling Donut, near St. Stephen's Green, easy to locate on Google Maps.
The tour includes bottled water and breakfast.
Pros
Delicious and diverse doughnut tastings included
Small group size for a personalized experience
Knowledgeable guide offering insights into Dublin's history and culture
Convenient meeting point and comfortable duration
Cons
Limited to morning tours, leaving no option for afternoon or evening tours
Those with dietary restrictions may have limited options.
If you want to learn about Dublin and like donuts this is perfect. You get to walk around the beautiful city learning some history and trying it's best donuts. I would most definitely recommend doing this on your first or second day to get familiar with the area. Erin our tour guide recommended some great places to go back and visit and places to grab a bite to eat. If you are considering a tour this is a great one!

Read More Reviews!
⭐️ Rating: 5 Star Rating | ⏳ Tour Length: 3 Hours | ⛰️ Check Rates and Availability | 💰 €
The Irish Food Trail – Walking Tour of Dublin is an unmatched opportunity to experience the city's vibrant culinary scene.
This tour takes you through the heart of Dublin, with a maximum group size of 16, ensuring an intimate and personal experience.
You will take on the city on foot, spending roughly 5 minutes at each key location, including the Molly Malone statue and the Powerscourt Townhouse Centre, where the tour conveniently begins and ends. A Google Maps Link to the meeting point is provided for your ease.
What makes the Irish Food Trail stand out is its commitment to showcasing local flavours. You will be given sample tastings throughout the tour. However, it is important to note that additional food is not included in the tour cost.
Pros:
Small group size enables personalized attention
Covers certain city landmarks
Wheelchair Accessible and service animal-friendly
Flexibility to choose your food and drinks
Cons:
Dependent on minimum numbers for the tour to proceed
A small number may lead to it booking out
We had an amazing time with Grainne as our tour guide. We made 3 stops to experience some of Ireland's cuisine and heard intriguing facts about Ireland's history. Our guide was amazing! Our food was delectable! Our experience was amazing! This is a must on your visit to Ireland. (Since there were 6 of us, we shared several choices of the cuisine…..all are a must try.) This was a great experience! Thank you!
---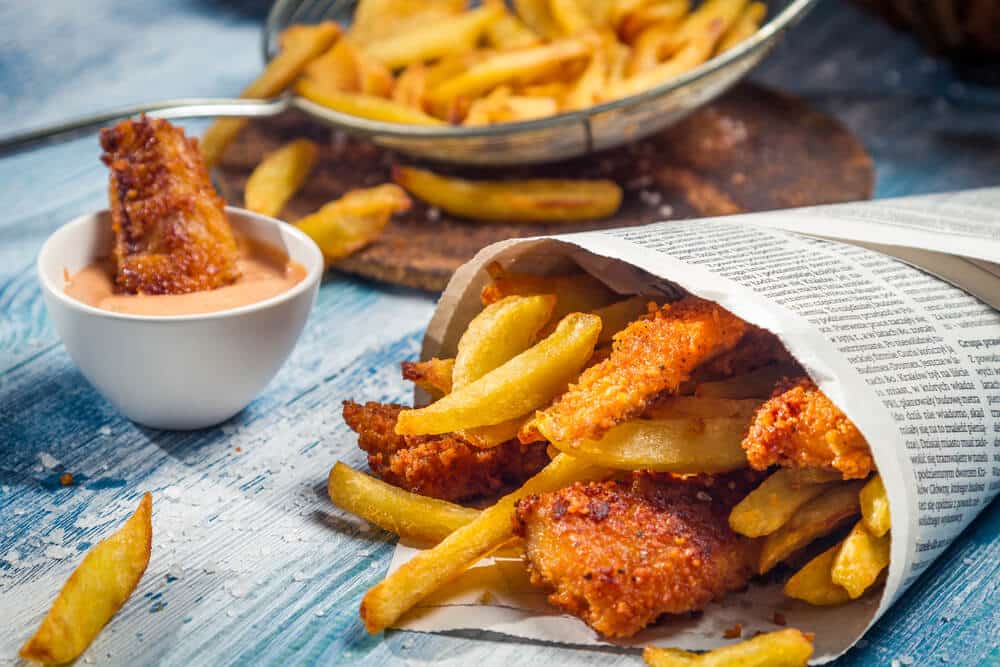 ⭐️ Rating: 5 Star Rating | ⏳ Tour Length: 3.5 Hours | ⛰️ Check Rates and Availability | 💰 €€
Booking the Dublin Coastal Craft Beer and Seafood Trail offers an authentic taste of Ireland's rich culinary and historical heritage. This unique food tour takes you away from the hustle of city life and immerses you in the quaint coastal surroundings of Howth. Expect to be part of a small, intimate group, as you embark on a half-day adventure savouring the freshest seafood, including Dublin bay prawns, oysters, and gambas. The tour includes a two-course seafood lunch paired with a selection of the finest craft beers from North County Dublin. A local guide will enrich your experience with fascinating tales of Norman and Viking invasions and legends from 12th-century Howth. The meeting point is conveniently located at the Howth Dart Station. One thing to note is that hotel pick-up is not included, so you'll need to arrange your own transportation to the meeting point.
Pros:
Authentic local experience
Small group size
Rich historical narratives
Fresh seafood and craft beer tasting
Cons:
Hotel pickup not provided
The Dublin Coastal Craft Beer and Seafood Trail offers a unique, immersive experience of Irish culture and cuisine that stands out from the typical city-based Food Tours Dublin.
Our guide, Mark, was so funny and such a great host. We had the best time walking around Howth and learning about Howth. He really chooses fantastic craft beer pairings for epic seafood dishes! We did this on day one of our trip and spent the next two weeks trying seafood chowder all around the country. The seafood chowder at Bloody Stream, the first stop on the tour, was one of our top picks! We had the best time and would highly recommend this tour!

Read more about Dublin Coastal Craft Beer and Seafood Trail
⭐️ Rating: 5 Star Rating | ⏳ Tour Length: 1.30 Hours | ⛰️ Check Rates and Availability | 💰 €
If you are looking for one of the most unique food tours in Dublin then you need to check out the Vintage Tea Tour. Travel around viewing some of Dublin's most iconic spots, such as Guinness Brewery, St. Patrick's Cathedral, Trinity College, and Georgian Dublin on a Double Decker bus as you indulge in some tasty afternoon bites.
The Afternoon Tea Bus Tour in Dublin is a unique, enchanting experience that combines sightseeing and delicious food in one package.
Travel on a vintage double-decker bus, and expect to witness Dublin's rich history unfolding through its iconic landmarks such as the Guinness Brewery, St. Patrick's Cathedral, Trinity College, and Georgian Dublin.
The tour, which lasts for 1 and a half hours, accommodates a small group, ensuring a more personalised and immersive experience.
Savour the tasty afternoon tea, complete with a selection of fine snacks, and choose from a variety of seasonal teas or coffee.
The meeting point is conveniently located at Cleaver East. What sets this tour apart is the seamless blend of Dublin's engaging tales shared by the vintage team, and the relaxed ambience provided by the afternoon tea.
Pros
Perfect for first-time visitors.
Afternoon tea and snacks are included.
Pickup and drop-off from designated meeting points.
Tour takes place aboard a vintage double-decker bus.
Cons
No guided commentary is provided.
Requires 72 hours notice for specific dietary requirements.
Tea, delicious food and touring Dublin? Yes please!

What a great time! Hannah, Anna, Daniel and Paddy were amazing from the personal service to the fun stories!

– Read More Reviews Here
⭐️ Rating: 5 Star Rating | ⏳ Tour Length: 3 Hours | ⛰️ Check Rates and Availability | 💰 €€
If you're a food enthusiast with a penchant for exploring local cuisine, then booking the walking food tours dublin with Secret Food Tours is an absolute must. This is one of Dublin's most impressive food tours, which allows guests the opportunity to delve into the heart of traditional Irish cuisine within a comfortable group size of a maximum of 10 travellers, ensuring a personalised and intimate culinary journey.
The tours lasts 3 hours, and offers you a mix of local history lessons and tasters of local cuisine. With options to try Irish breakfast, Irish stew, delicious cheeses, smoked, battered cod, and even artisan ice cream, accompanied by a half-pint of Guinness or craft beer.
Not to mention the intriguing secret dish that awaits you! The tour, however, isn't just about the food, but it's about the stories that come with it, the people you meet and the places you explore. The meeting point location ensures a central and convenient start to your food adventure.
Pros:
Small group size for a more personalized experience
A broad range of food sampling
An engaging blend of history and gastronomy
Central meeting point
Cons:
Not suitable for babies and very young children
May not accommodate certain dietary restrictions
The itinerary is subject to change based on availability and weather
What truly sets this tour apart is its commitment to offering a well-rounded experience — it's not just a food tour, it's a cultural immersion. However, please ensure to contact the tour operators if you have dietary restrictions as they might not be able to accommodate all.
This was an amazing experience. It was a great mix of trying different local food and hearing from a local about Dublin. Our tour guide Ann was great. She was very kind and knowledgeable and engaging. I really enjoyed hearing about her personal experiences and Dublin traditions. I also like that she asked about us and created a very friendly environment among the group. She also shared recommendations of other establishments to visit after the tour. This was a great tour made even better by a great guide. I highly recommend.

Read more about Dublin Walking Food Tour With Secret Food Tours
---
---
---
⭐️ Rating: 5 Star Rating | ⏳ Tour Length: 5 Hours | ⛰️ Check Rates and Availability | 💰 €€
If you're seeking an authentic Irish experience, don't miss out on the Afternoon Dublin Mountain Pub Tour. This enriching adventure takes you on a journey to three of Dublin's most iconic rural pubs, situated in the heart of the picturesque Dublin Mountains.
While this 5-hour tour is a truly unique experience, it is important to note food and drink come at an additional cost.
You can meet us at the central Dublin location, from where we'll venture out into the scenic Dublin Mountains.
What makes this tour stand out is its immersion in true Irish pub culture, complemented by live traditional Irish music and the chance to mingle with friendly locals. As you relax in the beer garden and soak in the breathtaking views of Dublin Bay and the city, you'll really get a sense of what makes Dublin so special.
Pros
True Irish Pub Experience
Live Traditional Irish Music
Small, intimate group sizes
Breathtaking views of Dublin Bay
Cons
Food and drinks not included
No hotel pickup
While the lack of food and drinks inclusion might seem like a downside, it's worth noting that this tour is one of the only ways to visit Dublin's highest pubs without a car. So, brace yourself for an unforgettable afternoon of food, music, and laughter right in the heart of the Dublin Mountains.
---