HIDDEN GEMS in IRELAND: 57+ ways to discover Ireland Off Beaten Path
Those planning a trip to Ireland often race to discover some of the Island's most well-known attractions such as the Cliffs of Moher or the Giants Causeway. And while these locations are a must on any Ireland itinerary, there are so many wonderful hidden gems in Ireland that deserve the same love and attention. However, finding these secret spots proves to be a little bit of a challenge.
Lucky for you, I have come to the rescue. Hi, my name is Laura, a local Irish girl. And I have spent the past year and a half travelling around the Emerald Isle. So, I can show you 51+ ways to discover top Ireland Off the beaten path locations.
Now, I must admit, some of these places I found due to some intense research. Let's just say satellite view and the zoom feature on Google Maps is my best friend. And…well others…I came across by merely getting lost 😂
Anyways, enough chit chat, let's take a look at some of my favourite Ireland Hidden Gems.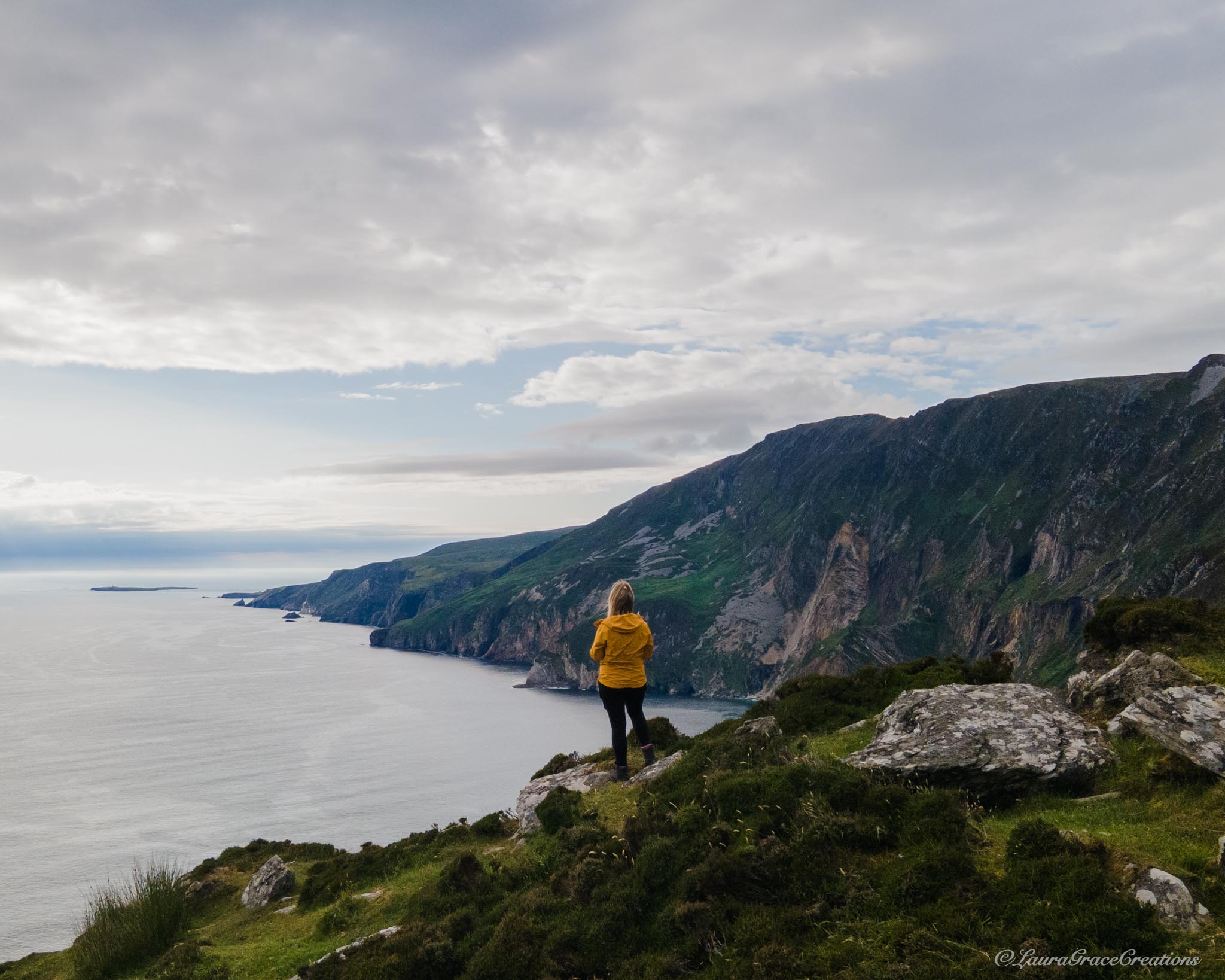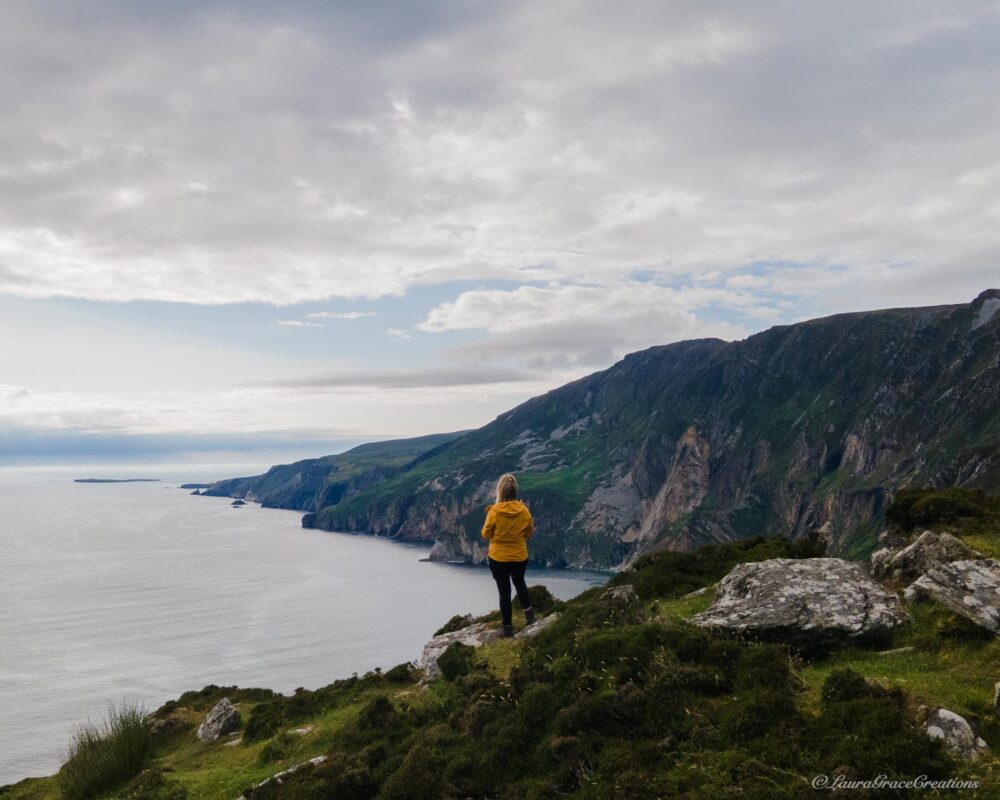 The walk up to the caves isn't overly difficult. And looks like it takes much longer than just 20 minutes.
However, I would advise wearing a good pair of walking shoes. Or, even hiking boots. Especially on a wet day as the trail and caves can be extremely muddy.
Once you arrive at the foot of the caves you will be presented with phenomenal views of County Sligo and beyond.
There is a small car park located in front of the walk. However, road signs lead you to a car park further away. Basically, when the sign says turn right, do everything in your power to ignore it and turn left instead 😂 Unless of course, the main car park is full.
---
Like many places in Ireland, Doolough Valley has a rich history. During the famine, hundreds of locals from a town called Louisburgh travelled by foot to Delphi Lodge. In hope to get some food.
However, at the time the Irish people were starved and most food was exported off the island. When they reached the Lodge they were denied. They had to make their way back across the valley in poor weather conditions which lead to many losing their life due to starvation, exhaustion and the cold. A memorial for this tragic event is still present in Doolough Valley to this day.
---
The walk is quite easy and suitable for most fitness levels. It takes about 15 minutes to reach the first towers. And, they are not visible until this point. This makes them seem even more 'hidden'.
This is a nice quiet place to explore, have a picnic and enjoy the scenery.
---
Once you arrive on the island, it is time to rent a bike. This will cost you around €15. Make sure to bring cash as they do not accept cards.
The wormhole is located on the face of a cliff, therefore, it is not possible to bring your bike all of the way out. The walk takes about 25 minutes. It's not the easiest place to find however, there are red markings on the rocks to point walkers in the right direction.
Once you arrive you can go for a swim in the big natural pool. Just be mindful of the waves as the Wild Atlantic can be unforgiving at times.
---
To take part in this walk you will need a moderate level of fitness. As it is quite uphill and uneven in places. I would also advise wearing hiking boots.
The Castle become visible about 40 minutes into the hike and takes around an hour to reach. Once you get to the castle you have the option to turn back around or continue on to the next peak.
The peak offers AMAZING views of Cork's Coastline, including, Mizen Head, Lambs Head and Sheeps Head. If you are not too tired after the initial walk I'd highly recommend continuing onto this point.
---
---
This spot is a true hidden gem, tucked away between two mountains. It is a beautiful place to spend the day down by the river listening to the sounds of nature.
CHECK OUT MY CRONE WOODS YOUTUBE VIDEO
Parking at Crone Woods can be a little tricky. It's a big car park but can fill up easily at peak times.
---
---
---
Waterford is also known for getting some of the best weather in the country. So, it's a win-win really. Don't believe me? Check out my Waterford Youtube Video to see the exceptional weather we got on our most recent trip.
---
And Tayto Park, which is Ireland's only theme park. Who's…mascot is…a potato. You can't get any more Irish than that 😂
---
---
---
---
In this case, you can park your car in the town and walk. Which will take around 20 minutes.
From the Beacon, you will be presented with amazing views of Cork's coastline and the crystal-clear waters down below.
---
---
---
---
---
---
---
---
The walk starts off relatively flat, then about an hour in you reach the famous boardwalk. The boardwalk then begins to ascend into 450 steps, which is the reason for the trails nickname, the Stairway to Heaven.
---
There are a few hiking/walking options along the Vee driving route. I recommend making your way towards Bay Lough. This is a beautiful trail that is highlighted in Rhododendron flowers every year between mid-May and mid-June. They have even started to organise a walking festival to celebrate the area's beauty.
If you continue along the Vee road towards Waterford you will eventually end up at a small town called Lismore. Which just so happens to be the next Ireland Hidden Gem on our list.
---
---
You can combine your trip to Inis Oirr with a boat ride beneath the famous cliffs of Moher. If you are looking to find more about things to do on Inis Oirr check out my Youtube Video.
---
---
So, make sure to come prepared for the cold weather with my Ireland packing guide. There is free parking at the start of the trail, it is common for spaces to fill up in the summer months.
---
I'd only recommend taking part in this trail if you have a moderate to a high level of fitness. It is, however, possible to walk to the main viewing point for most fitness levels.
Parking costs €5 euros and the lot is located a 30-minute walk away from the initial viewpoint. They do sometimes allow cars to drive right up depending on weather and crowd levels.
---
---
---
---
Follow the boardwalk through the forest until you reach the summit of the woods. From there you will be presented with an epic view of Dublin.
There is free parking on-site. However, gate-closing times vary depending on the time of year you visit.
---
---
But… we where inside them for a good hour and there was still plenty of dry lands to walk back on. The rocks also didn't appear all too slippy. You can check out our adventure through County Clare over on my Youtube Channel.
---
---
---
---
---
For those seeking a challenge, Slieve Donard is a difficult but rewarding hike, taking you to the highest point in the North of Ireland. Slieve Binnian provides hikers with the perfect combination of steep ascents and descents, coupled with unforgettable views of the surrounding valleys. Finally, Slieve Commedagh offers a moderate hike through beautiful landscapes and rewarding views.
So whether you're a seasoned hiker or a beginner, exploring the Mourne Mountains has something for everyone.
---
The island is also home to some delicious local restaurants, serving up fresh seafood and traditional Irish cuisine.
So if you're looking for a quieter, less touristy destination in County Kerry, make sure to add Valentia Island to your list. You won't be disappointed!
So, if you're looking for an underrated beach to visit in Mayo, definitely check out Silver Strand. You won't be disappointed!
---
---
---
---
But, what makes this extra unique is it's infinity-like appearance looking out towards the Atlantic Ocean. It's mesmerising to watch the waves crash as you swim.
---
---
---
---