Packing List for Ireland: A Local's Guide to 4 seasons in the one day!
Packing List for Ireland: A Local's Guide to 4 seasons in one day!
As an Irish girl born and bred, I like to think I know a thing or two about the unpredictable Irish weather. So much so, that I have learned to accept that seeing rain, sleet and sunshine all in one day are somewhat normal. It's weird to say but we Irish kind of just 'get on with it, it is almost like the rain isn't even there. This Packing List for Ireland is the ultimate guide for those planning a trip to the Emerald Else.
And before we dive in, I just want to make an uncommon statement, it doesn't ALWAYS rain. In fact, I have spent the past year and a half travelling around Ireland and had many wonderful memories in the sunshine. However, it is important to come prepared when packing for Ireland. So, without further ado, let's dive in.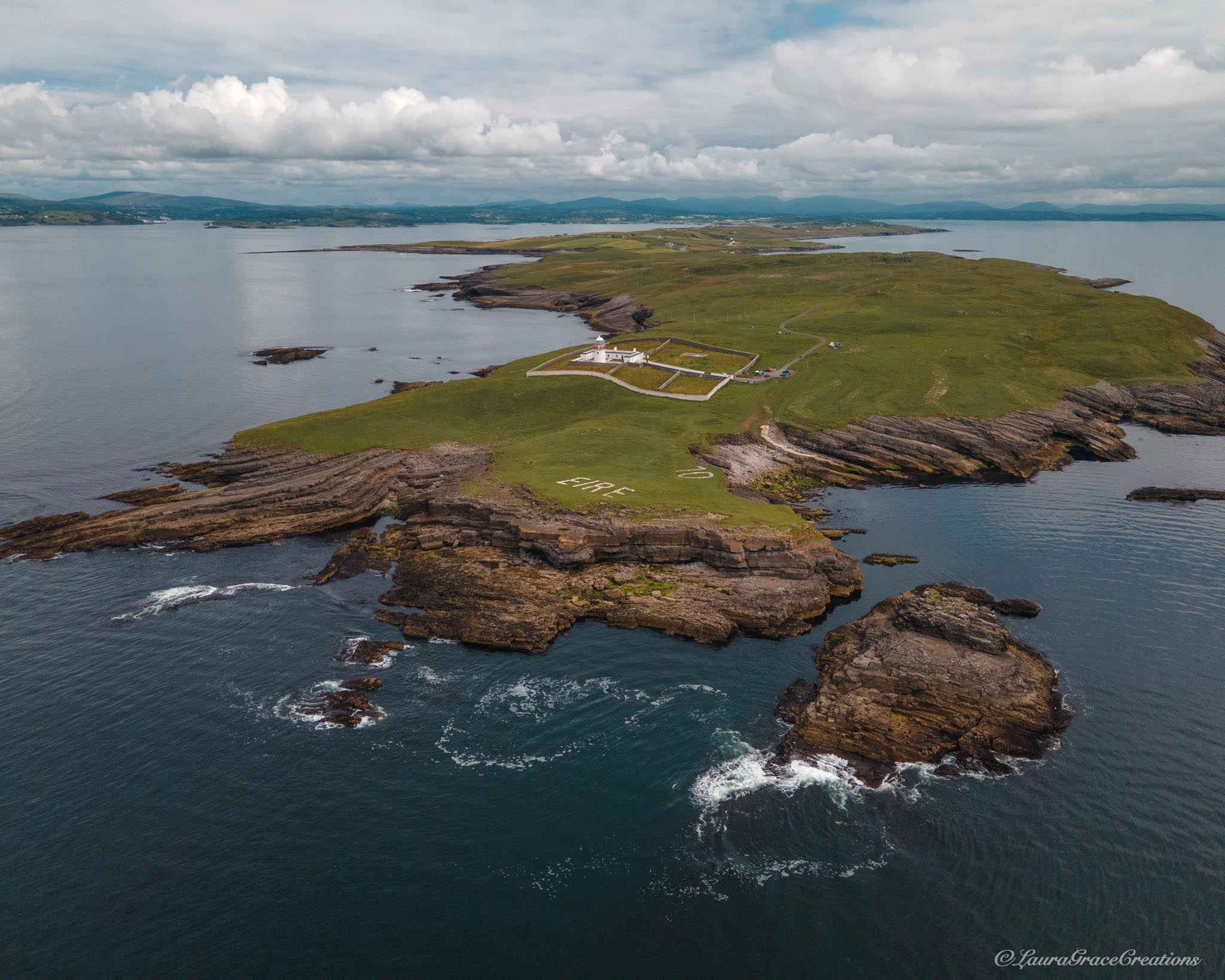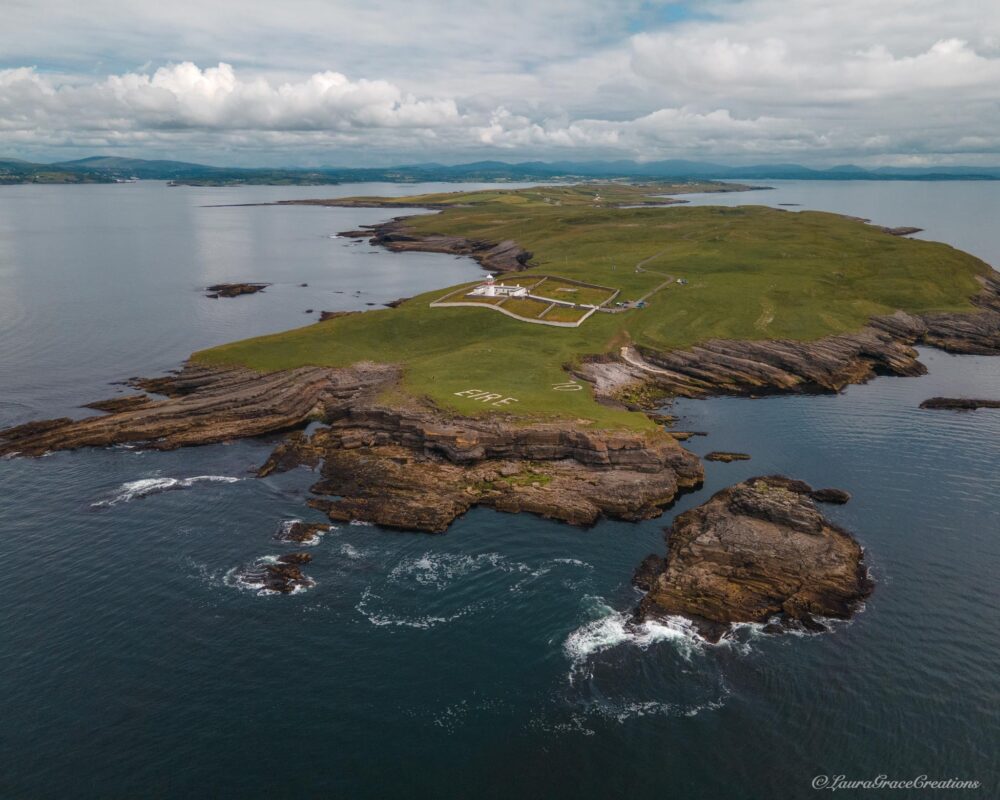 This post may contain affiliate links which means we make a commission at no extra cost to you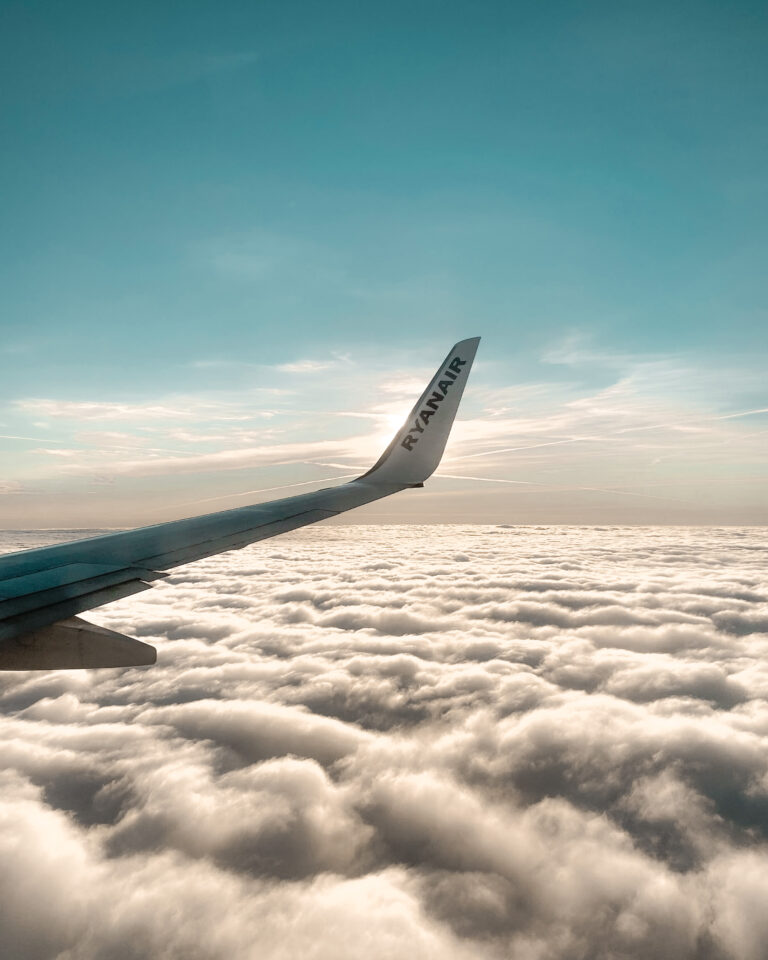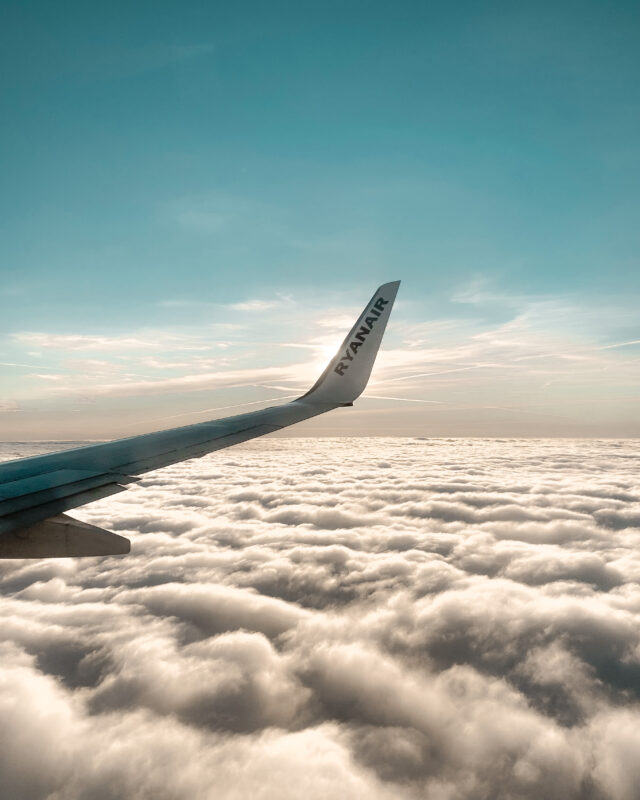 1. Plane Essentials
Before you arrive in Ireland you need to consider all the items you should pack for the plane.
Starting with the most important, your passport.
It is also a good idea to bring along a travel pillow like this one and an eye mask Like this. That way you can get some well-needed sleep especially if it is a long haul flight.
I'd also advise bringing some portable earphones or maybe noise-cancelling headphones to watch movies or listen to music.
I personally never board a flight without my trusted power bank, I like to keep my gadgets charged for when I get off the plane.
You should also consider bringing in your carry on your laptop or a Kindle to keep you entertained throughout the flight. Some snacks to eat on the journey. And don't forget your travel documents.
---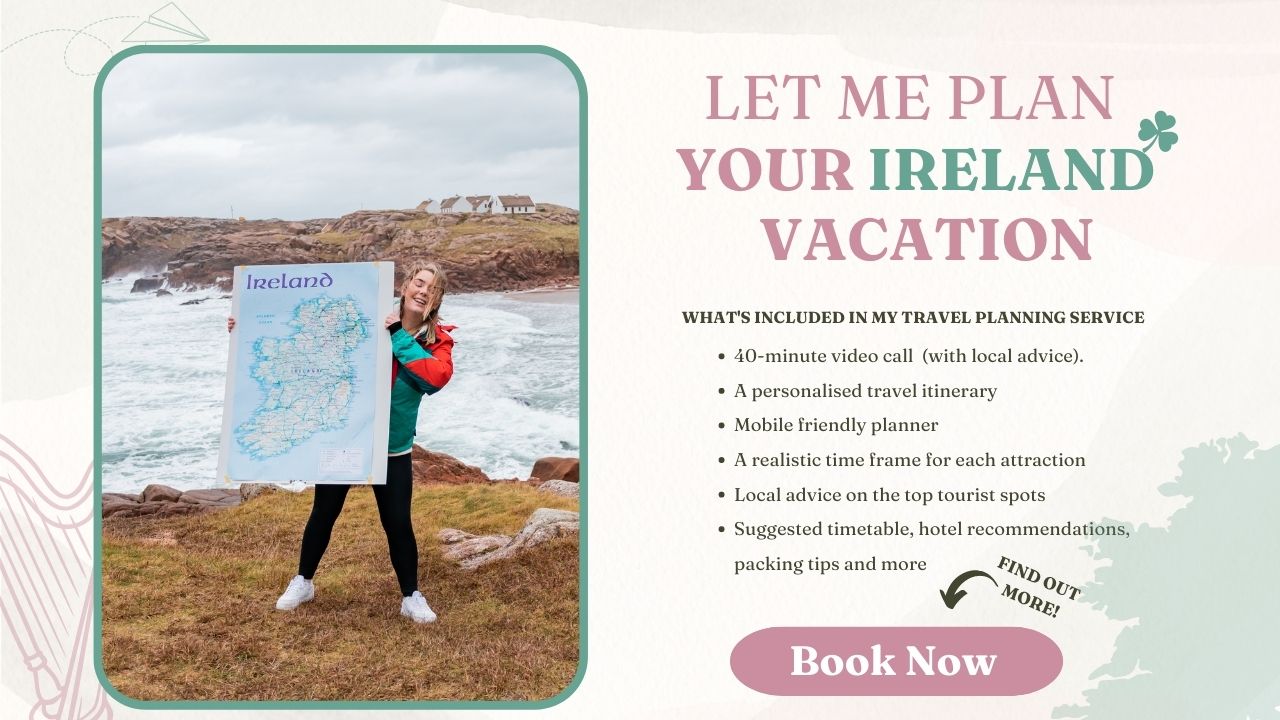 ---
2. The Best Luggage to pack for a trip to Ireland
Packing for Ireland can be difficult, especially when it comes to Luggage.
Perhaps you are visiting Ireland on an extended backpacking trip through Europe.
In that case, I'd advise bringing a 40L carry-on backpack, my favourite being the Osprey Fairview for Women and the Farpoint for men.
It is also a good idea to buy some packing cubes to stay organised. I like these ones as they compress down to save some space.
If you are more of a suitcase kind of person, that's ok too. One your trip to Ireland you will more than likely be renting a car or basing yourself in Dublin and taking day trips across the country.
---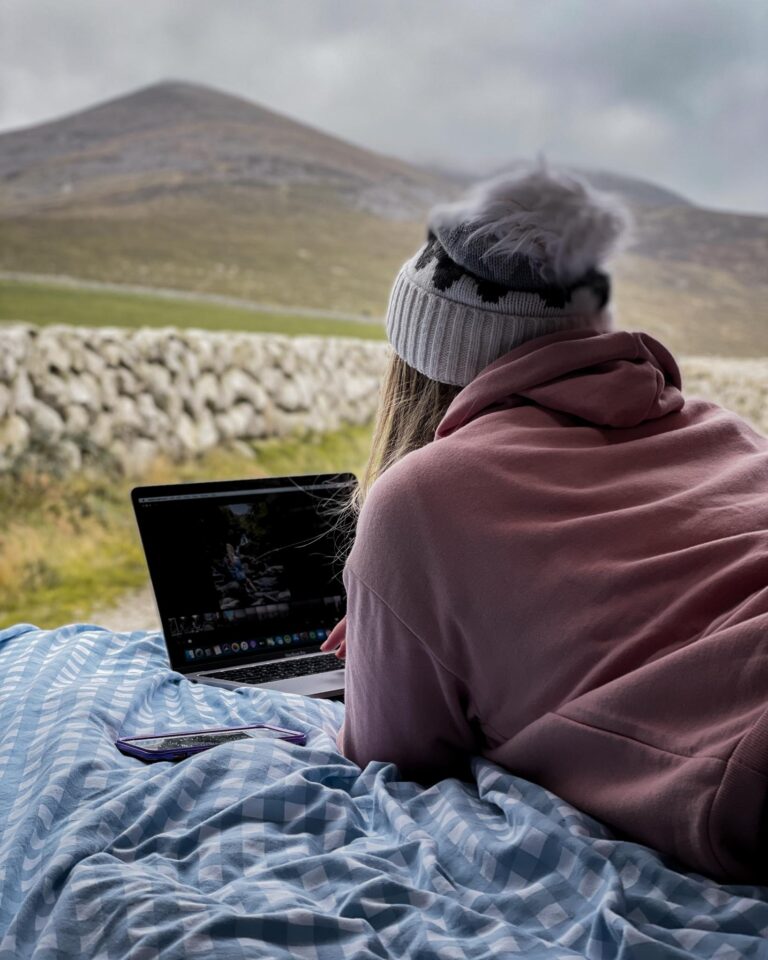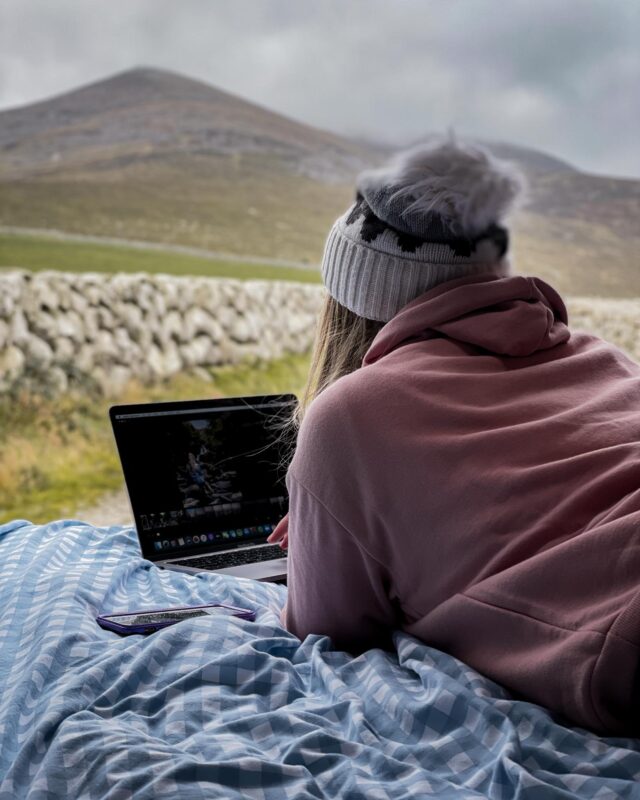 3. What Electronics Should You Bring to Ireland?
An easy thing to forget on an Ireland Packing List is a travel adapter. I like this one as it is universal and can be used around the world.
When I travel I also like to bring along an extension lead, that way I can plug in all my devices with the one adapter.
I also wanted to remind you to pack a power bank to keep your devices charged.
As I have no doubt you will spend most days up at the crack of dawn to explore Ireland's beauty.
And you don't want to miss out on capturing some memories.
It is also a good idea to bring your laptop or iPad to watch some Netflix's after a long day of exploring.
---
Ireland Packing List Video Guide
Before we continue with the rest of the blog post I wanted to share my video version of my Ireland Packing List for those who prefer visual guides.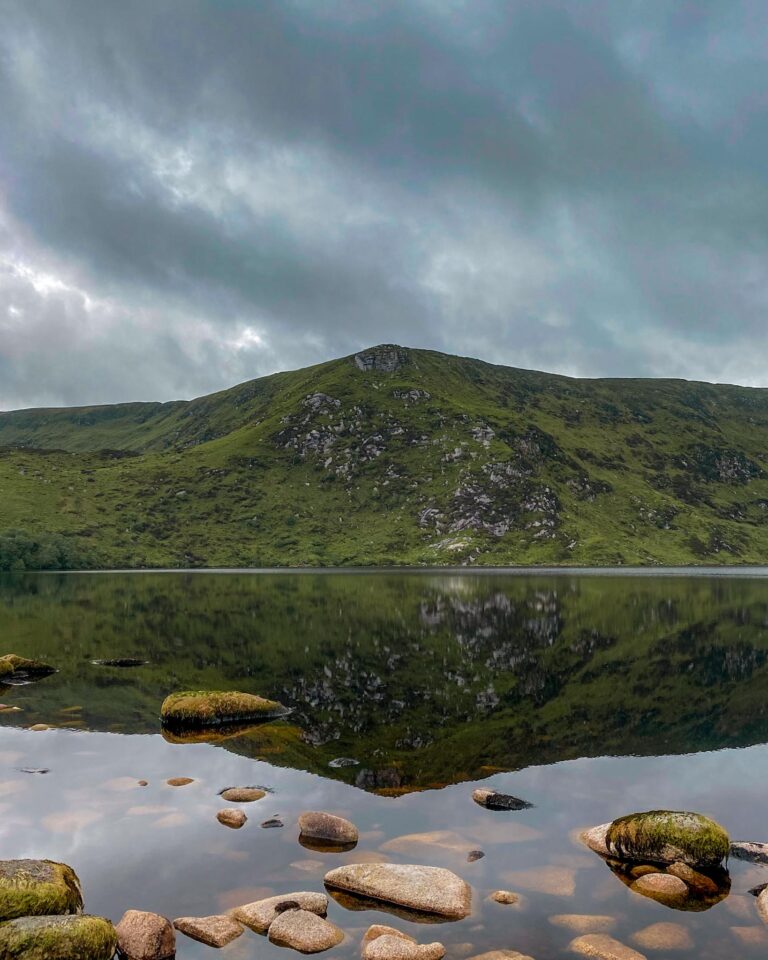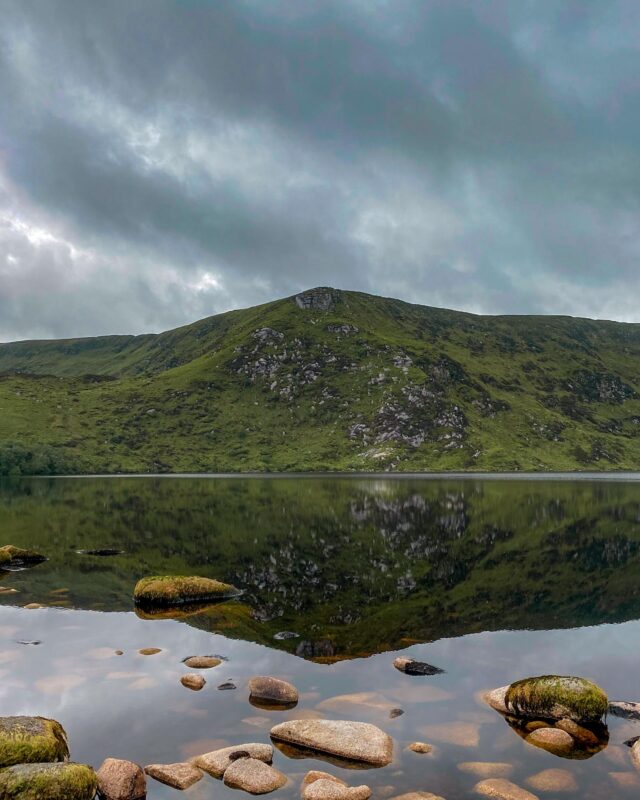 4. How to best pack for the Irish rain
Ireland is commonly known for having 4 seasons in one day.
Yes, that's right, you can wake up to sunshine, then snow by midday, a little fog in the evening and a shower or two at night.
There is no predicting it! And that is why it is important to be prepared.
I would be lost without my rain jacket to keep me dry. I'd also advise bringing a packable down jacket to keep warm.
And if you take anything away from this Ireland Travel Essentials list, let it be this.
I can't tell you how many times my waterproof trousers saved the day. Once you are prepared for the weather you are ensured to have an amazing time. Don't believe me? Check out my Connemara vlog to see how we made the most of a very rainy staycation.
Another thing I see being recommended time and time again to pack for Ireland is an Umbrella.
Now, most Irish people don't bring around brolly, mainly due to them being really annoying to carry and well, we are used to the weather.
But if you do decide to bring one, please make sure it is windproof. The last thing you want is to be standing with an inside-out umbrella as you take in the views of the iconic Cliffs of Moher.
---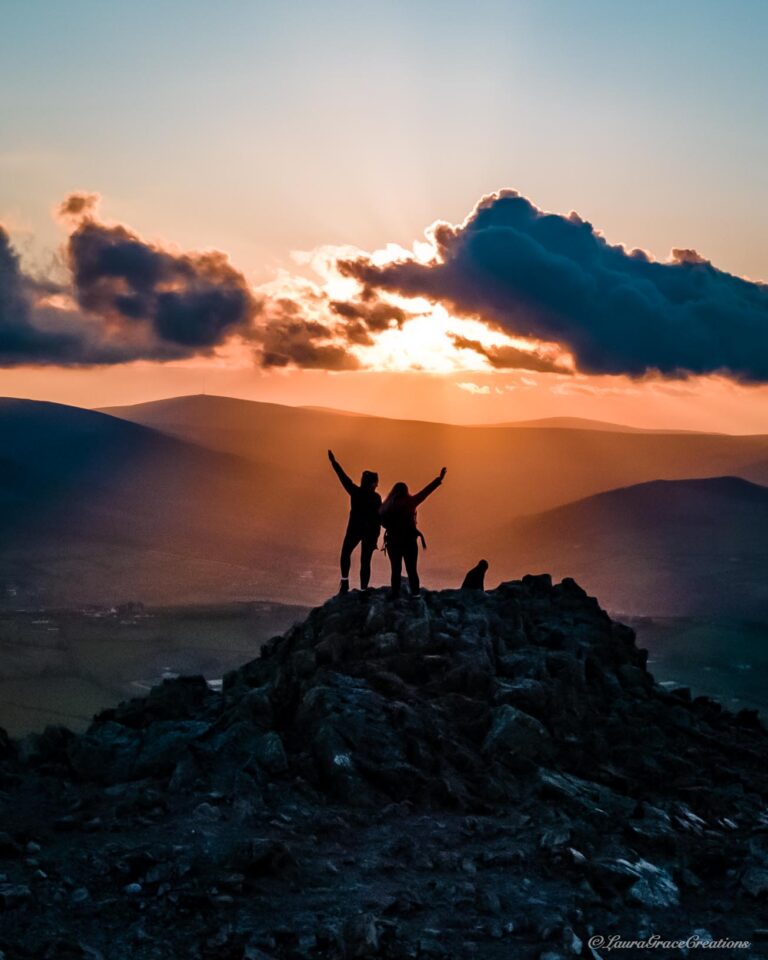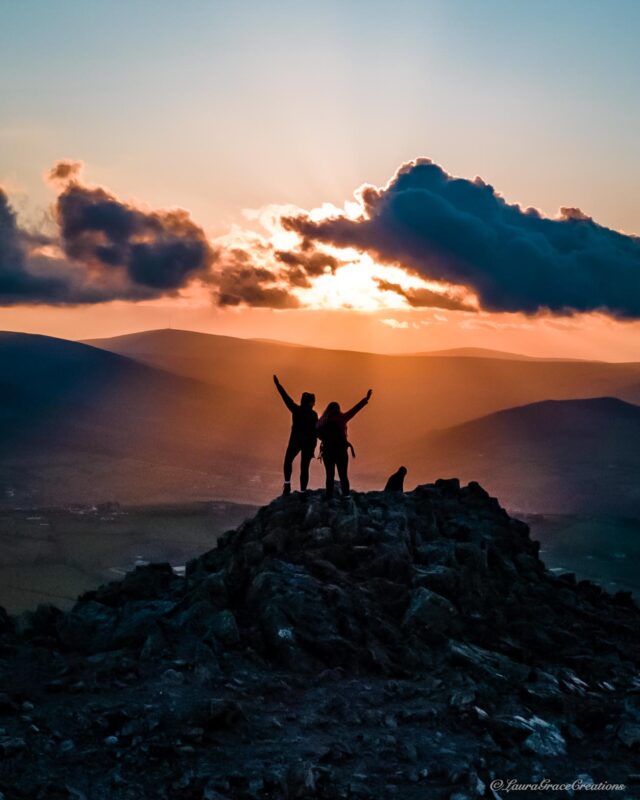 5. Packing for Outdoor Adventures
One of the ironic things about Ireland is for a country that is known for its unpredictable weather.
Most of the top attractions involve hiking or some light outdoor exploring.
So, whether you decide to take on some of the best hikes in Ireland, such as Glendalough, the Stairway to Heaven or even a stroll up the Dublin Mountains. It is best to come prepared by packing a nice pair of hiking boots and thick socks. I never leave for a hike without my boots.
It is also a good idea to pack a small travel-sized first aid kit for those more adventurous days.
Generally speaking, Ireland's tap water is safe to drink, therefore, to save yourself some money and look after the environment, I'd advise packing a reusable water bottle. One like this is great as it can be hooked onto you day bag for convenience while hiking.
One last thing you should consider packing for hikes in Ireland is a torch/flashlight. Ireland has some amazing scenic trails, a lot of which are beautiful during golden hour. Take the Great Sugar Loaf, for example, photographed in the picture above, this is one of the most beautiful hikes in Wicklow, especially at sunset.
CLICK HERE FOR A VIDEO GUIDE OF THE SUGAR LOAF WALK
---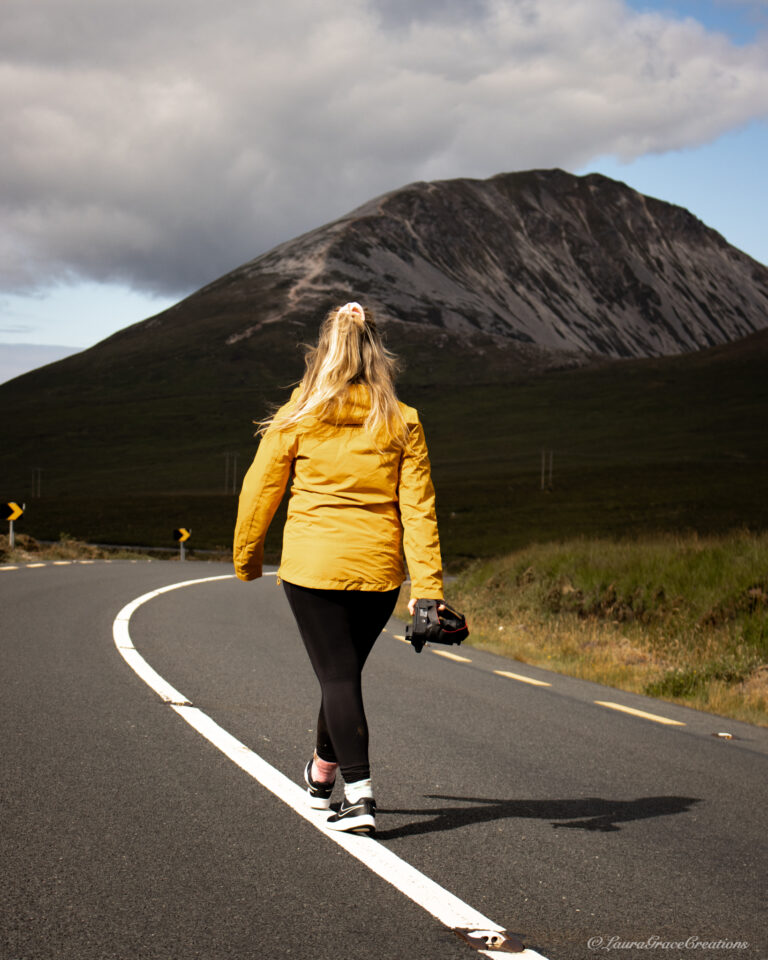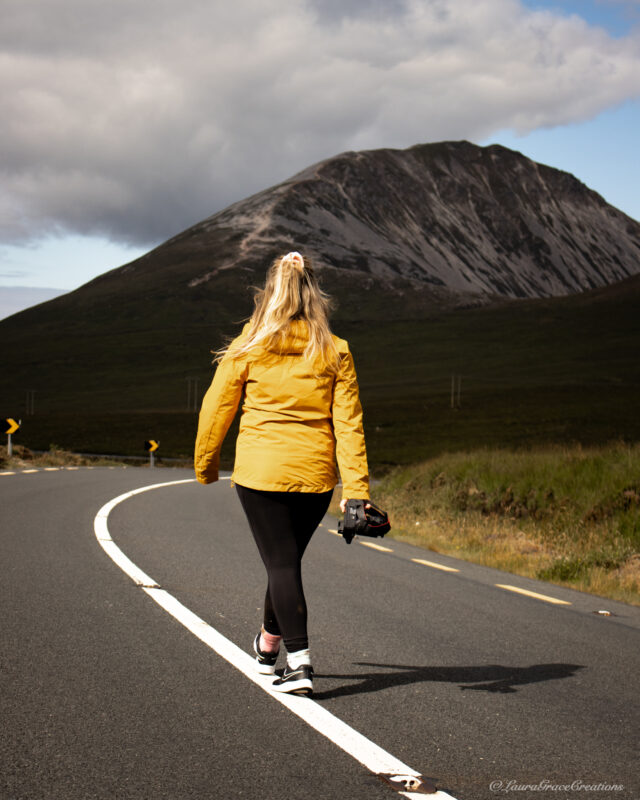 6. Capture Memories of your Ireland Trip
If you're anything like me, you will want to capture those precocious memories of your trip to Ireland.
Therefore, it is important not to forget the essential gadgets. Starting with a smartphone, nowadays most phones have perfect camera systems.
If you want to capture some more professional shots of your trip then I'd highly recommend the Canon Eos R. I never leave the house without mine.
Ireland is known for its beautiful landscapes such a the Old Head of Kinsale in West Cork or the Giants Causeway in County Antrim.
Therefore, bringing along a drone can be tempting, and honestly, I would be lost without mine. Luckily, Ireland is a rather drone friendly country, once you follow the rules and hold the right certification.
Another great gadget you should consider bringing with you on your Ireland vacation is a trusted action camera. You'd be surprised how often they come in handy, especially if you plan to rent a bike to explore Inis Mór or go snorkelling in Keem Bay in County Mayo. I'd also advise picking up some cheap action cam accessories on Amazon so you are ready for whatever adrenaline activity you decide to part take in.
Oh! and don't forget about storage, make sure to pack plenty of SD cards and an external hard drive so you can keep your files backed up throughout your trip. I also like to pack this SD card holder so I never lose my files.
---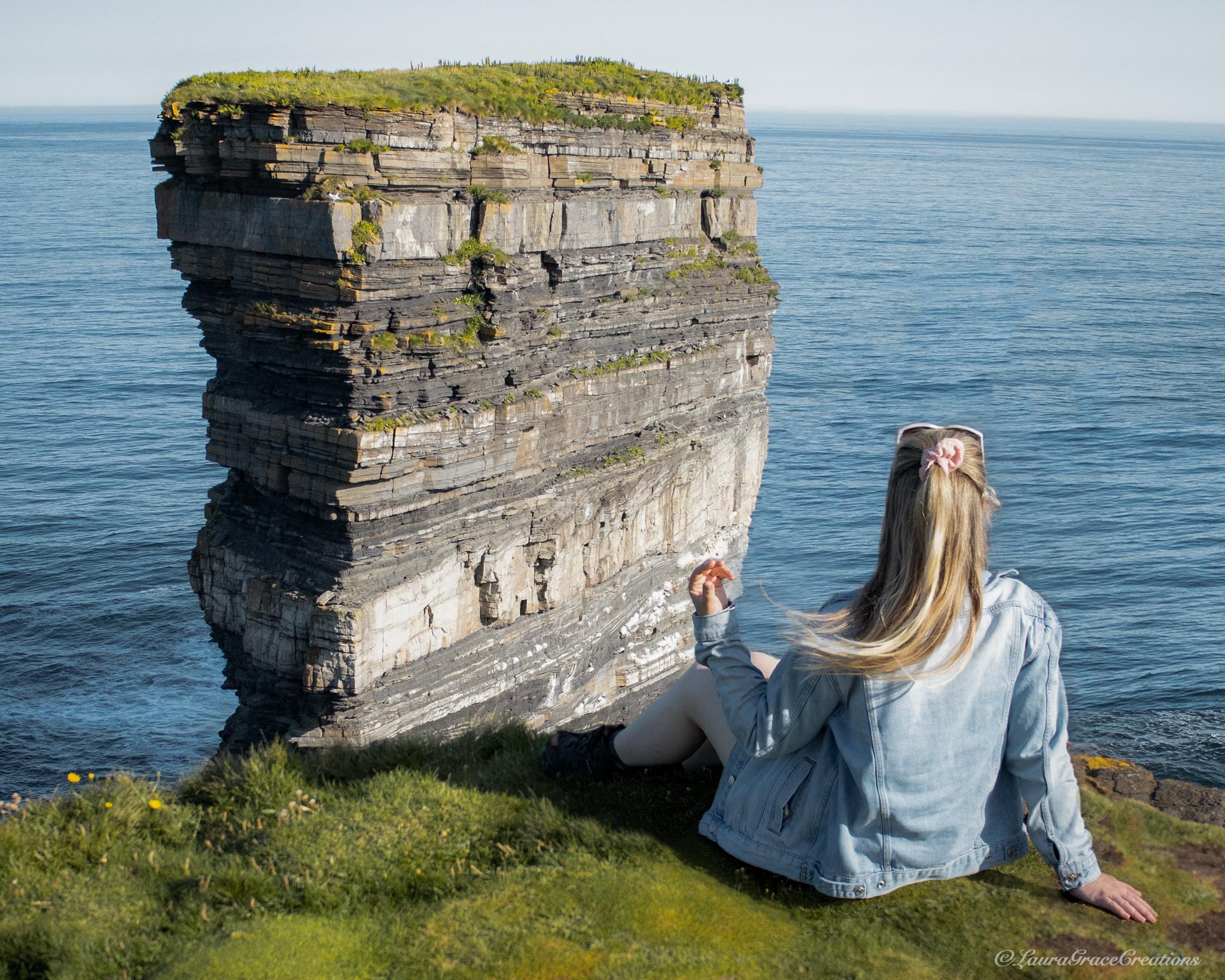 7. What to Wear in Ireland
We Irish have quite a casual sense of fashion, it is quite common to see locals walking around in a pair of Jeans and an oversized jumper (aka sweater). At leisurewear is rather popular at the moment. If you would like to support some Irish brands, consider shopping from Gym Plus Coffee, New Dimension or Power Cut Clothing and have your orders delivered to your hotel for when you arrive.
As far as a night on the town, the Irish ditched heels a long time ago, most women will wear a pair of nice shoes and maybe a boot with a little height to them.
As far as outfits go, men tend to wear jeans and a nice casual shirt. While a woman can go all out with a party dress or rock up in a pair of jeans and a nice top. There isn't really a dress code for getting into most bars/clubs.
Just whatever you don't forget your rain jacket. You never know when you may need it.
---
8. Basic Items for you Ireland Packing List
I have listed down below some basic items that you should pack for Ireland.
Toiletries
Basic Clothes
Underwear/Accessories
Hair Bobbins, Bobbles, Ties
Bobby Pins
Shampoo, Conditioner, Soap
Deodorant
Hand Sanitiser
Makeup (Ladies)
Tooth Brush and Tooth Paste
---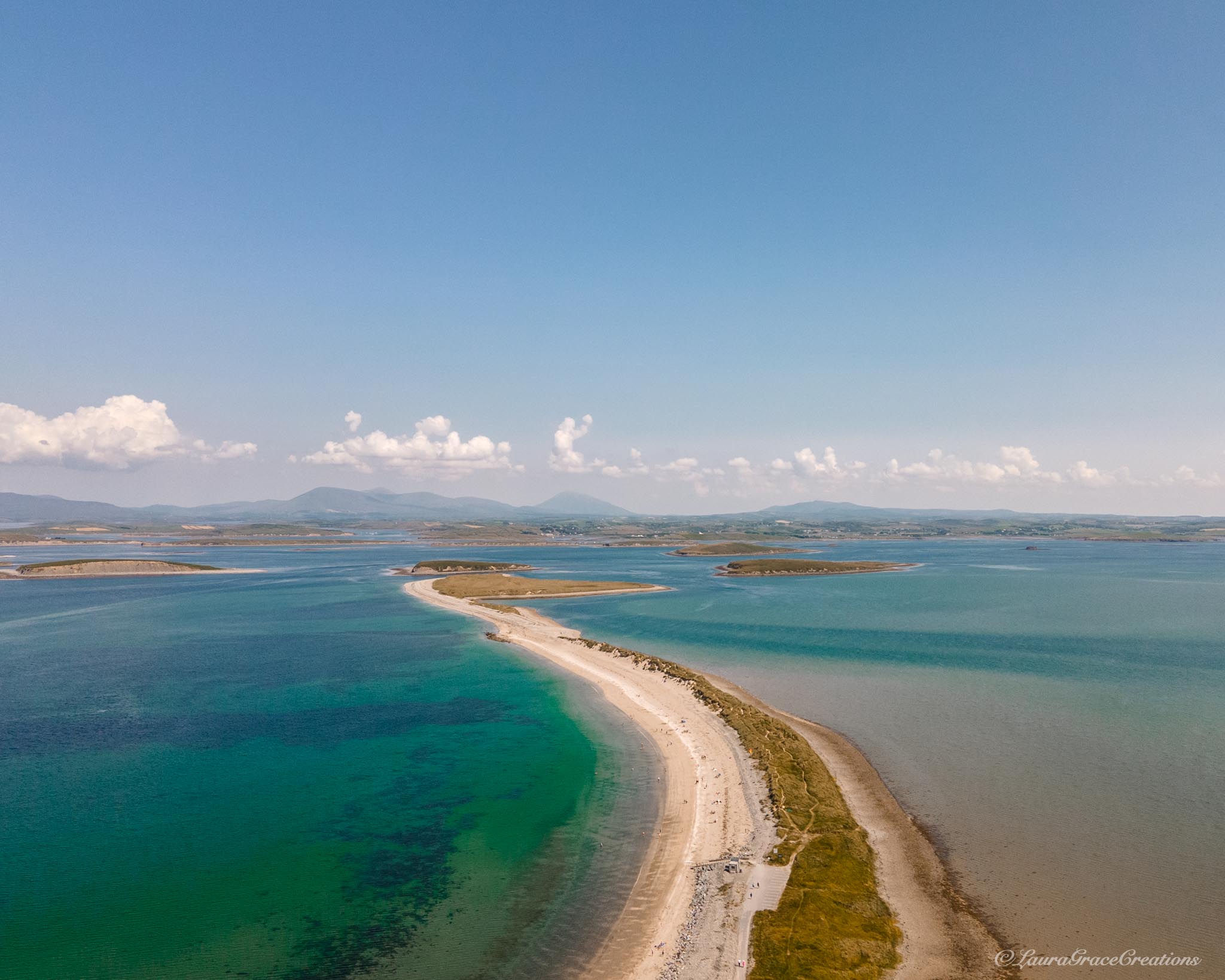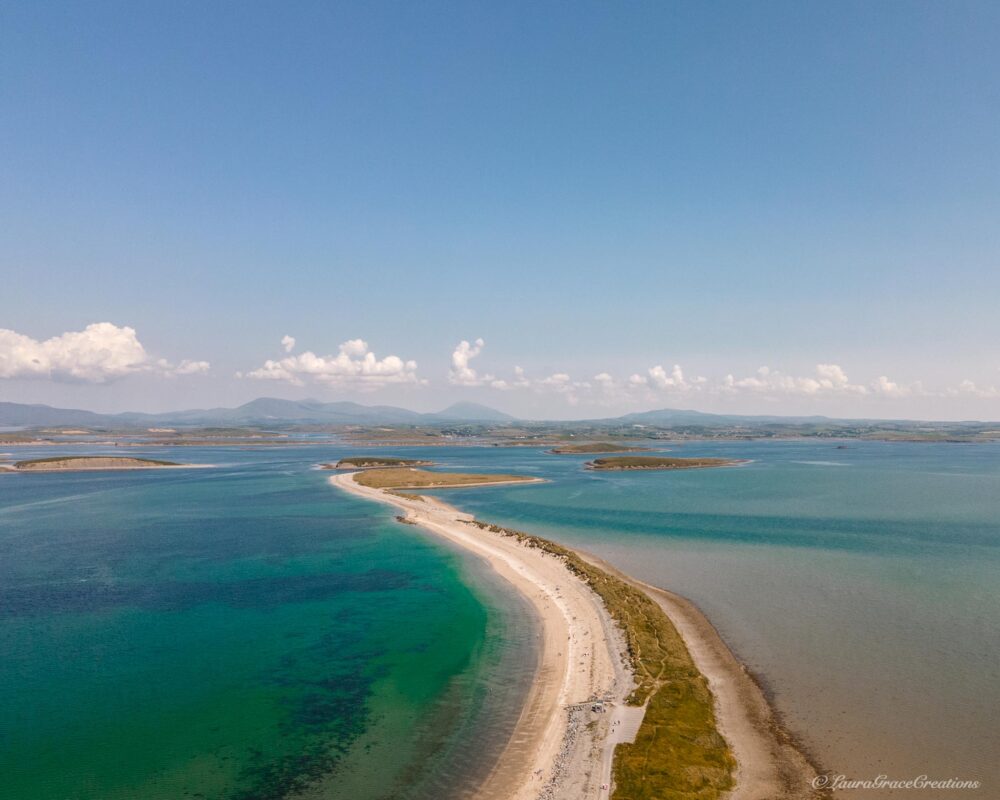 Packing List Ireland: Month by Month Weather Guide
Now, along with unpredictable weather comes unpredictable months, however, I have created a guide to help you prepare for whatever month you decide to visit.
What to pack for Ireland in January
The temperature in January tends to be rather predictable, between 3 to 7 degrees Celsius (37 to 45 Fahrenheit). That means it is important to wrap up warm with a woolly hat, scarf and gloves.
What to pack for Ireland in February
Don't let the season fool you. Just because February is the first month of spring that does not mean warmer weather. In fact, February tends to be one of Ireland's coldest months, with average temperatures ranging between 2 to 6 degrees Celsius (36 to 44 degrees Fahrenheit). That means there may even be a visit from Mr Snow. I'd advise bringing a heavy jacket and some waterproof shoes.
What to pack for Ireland in March
In March Ireland's temperatures begin to rise with averages of 8 degrees Celsius (46 degrees Fahrenheit). Therefore, a warm coat is still needed but the weather tends to be slightly warmer and dryer.
What to pack for Ireland in April
For the month of April, temperatures average at 9 degrees celsius (48 degrees Fahrenheit). I would still recommend bringing warm clothing, however, there may be days in April where a coat is not needed.
What to pack for Ireland in May
May is the first month of Summer with average temperatures of 10 degrees celsius (50 degrees Fahrenheit). May tends to get a fair bit of sunshine and locals tend to dress in lighter clothing. Irish people consider may to be a relatively warm month, so, what you pack really depends on the temperatures you are used to.
What to pack for Ireland in June
June is my favourite month of the year when spent in Ireland. Generally speaking, June tends to be the sunniest month. Temperatures rise between 12 to 15 degrees Celsius (52 to 59 degrees Fahrenheit). So days in June may even reach temperatures of 18 degrees. It's common to see Irish people attempting to wear shorts even on colder days of 12 degrees.
What to pack for Ireland in July
July is quite similar to June weather with low temperatures of 12 degrees Celsius and highs of 18 degrees (57 to 64 degrees Fahrenheit). There is no need to pack a heavy coat, a sweater and light jacket will do the trick.
What to pack for Ireland in August & September
I've grouped August and September together because the weather tends to be the same over both months. It tends to be relatively dry with only rain showers during the day (but it is Ireland so always pack waterproof gear just in case). Temperatures range between 15 to 20 degrees Celsius (59 to 68 degrees Fahrenheit).
What to pack for Ireland in October
In October the temperatures tend to drop with lows of 9 degrees and highs of 11 (48 to 51 degrees Fahrenheit). October can also be a particularly wet month and rain gear is 100% needed.
What to pack for Ireland in November
Come November it's time to brace for winter weather as it is an extremely unpredictable month, with possibilities of rain, sleet, snow and sunshine all in one day. So bring warm clothing. Temperatures range from 5 to 9 degrees Celsius (41 to 48 degrees Fahrenheit).
What to pack for Ireland in December
December is COLD! So be prepared and pack for cold spells. There is a possibility of a lot of rain or even snow. Temperatures tend to range between 4 to 7 degrees (39 to 44 degrees Fahrenheit).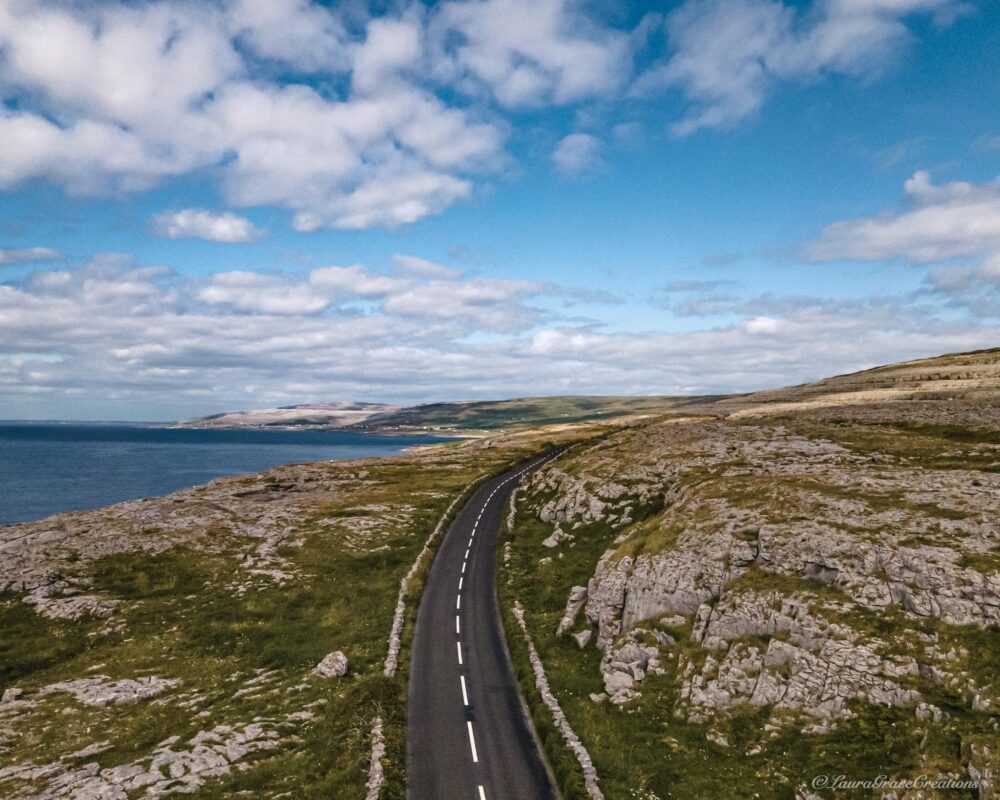 Things to do in Ireland
Ok, so now that we have established what to bring to Ireland. It's time to research things to see and do when visiting the Emerald Isle. I will try to keep this brief as there are so many things to do and see on the island we need a whole other blog post to list them all.
1. Things to do in Dublin
No trip to Ireland is complete without spending at least one day in the capital city Dublin. Start your trip off by visiting the top tourist attractions such as the Guinness Store House, the Book of Kells and Kilmainham Jail.
Dublin is known for being a rather expensive city, however, that doesn't mean you have to spend an arm and a leg on your visit. You can keep the costs down by exploring some of the cities Free Attractions, or taking part in some scenic walks such as the Hellfire Club, Ticknock or Killiney Hill.
At night, explore the Temple Bar area for some traditional Irish music or make it a night to remember by catching the sunset.
If you have more time to explore why not spice up your Dublin itinerary with some Day Trips around Ireland.
2. The Cliffs of Moher
The Cliffs of Moher located in County Clare is one of Ireland's leading attractions and a must on any Ireland Itinerary. The cliffs soar 215 metres above sea level and attract over 1 million visitors each year. They are the perfect location for a picnic and a day out in the great outdoors.
3. The Giants Causeway
The Giants Causeway is a truly unique experience. Guests can walk across the interlocking basalt columns as they watch the waves crash against the coast.
4. Checkout some of Ireland's Hidden Gems
While in Ireland it would be a shame not to visit some of the country's best-kept secrets. Take a day to visit the wonderful Stairway to Heaven in County Fermanagh. A boardwalk that inclines into 450 steps presents hikers with a phenomenal view of Fermanagh and beyond.
Or, why not visit the largest of the three Aran Island, Inis Mór? On your way back from the Island you may even be able to get up close and personal with Ireland's leading attraction, the Cliffs of Moher.
I also highly recommend taking a trip out to Achill Island. One of my favourite places in the country. And home to the highest sea cliffs in Ireland.
5. Take a trip to the Garden of Ireland
County Wicklow is known as the garden of Ireland and is home to a range of beautiful walking trails, including the famous Glendalough or the stunning Bray to Greystones Cliff Walk.
6. The Wild Atlantic Way
Ireland is known for having the longest coastal driving route in the world known as the Wild Atlantic Way. There are many notable places to visit along to route, from Killarney National Park in County Kerry, Achill Island in County Mayo or Mizen Head in County Cork. Along the stunning coastline, you will find some of Ireland's most beautiful Cliffs, Scenic Drives and Outstanding Hikes.
Oh! I nearly forgot about the beauty of Connemara National Park.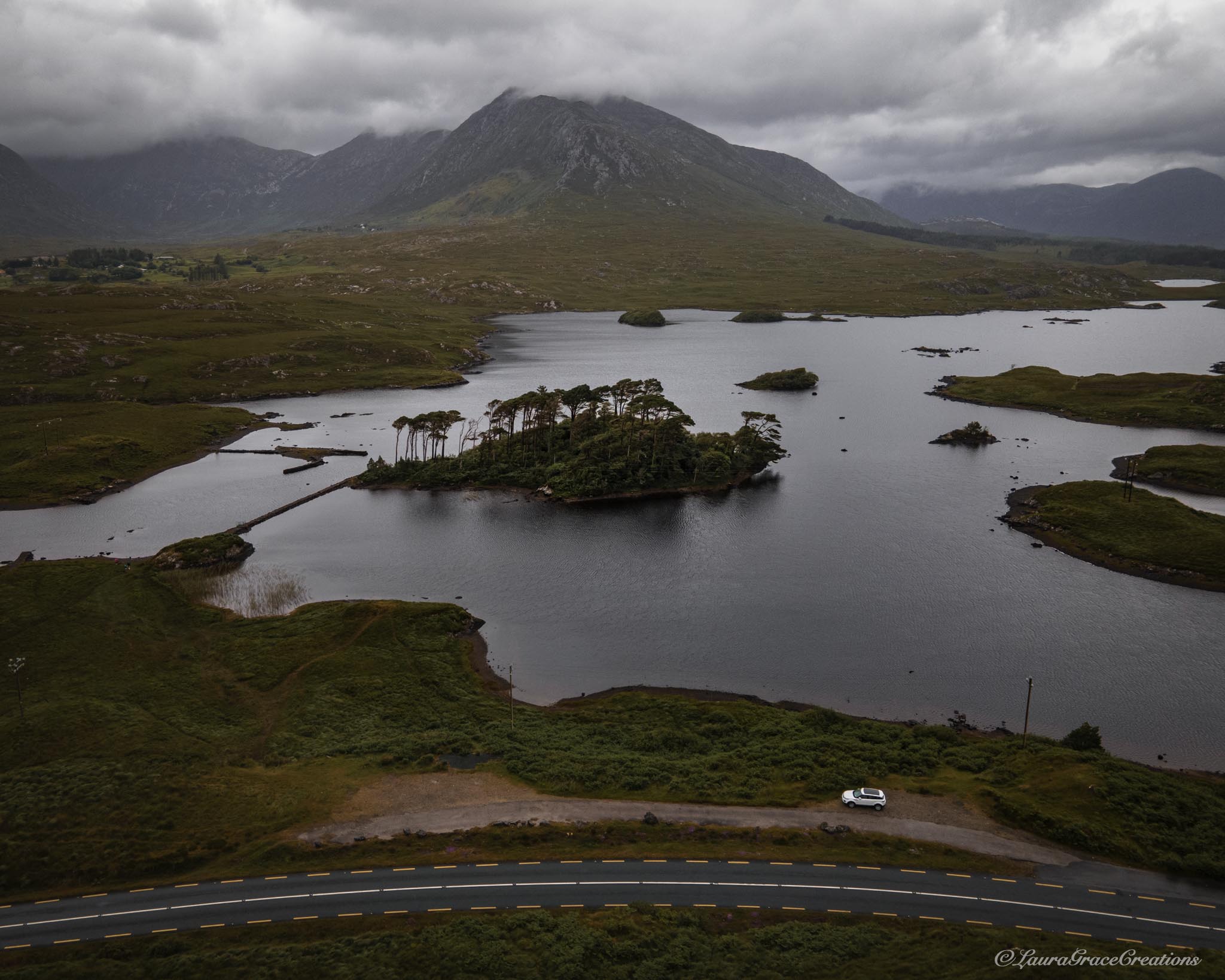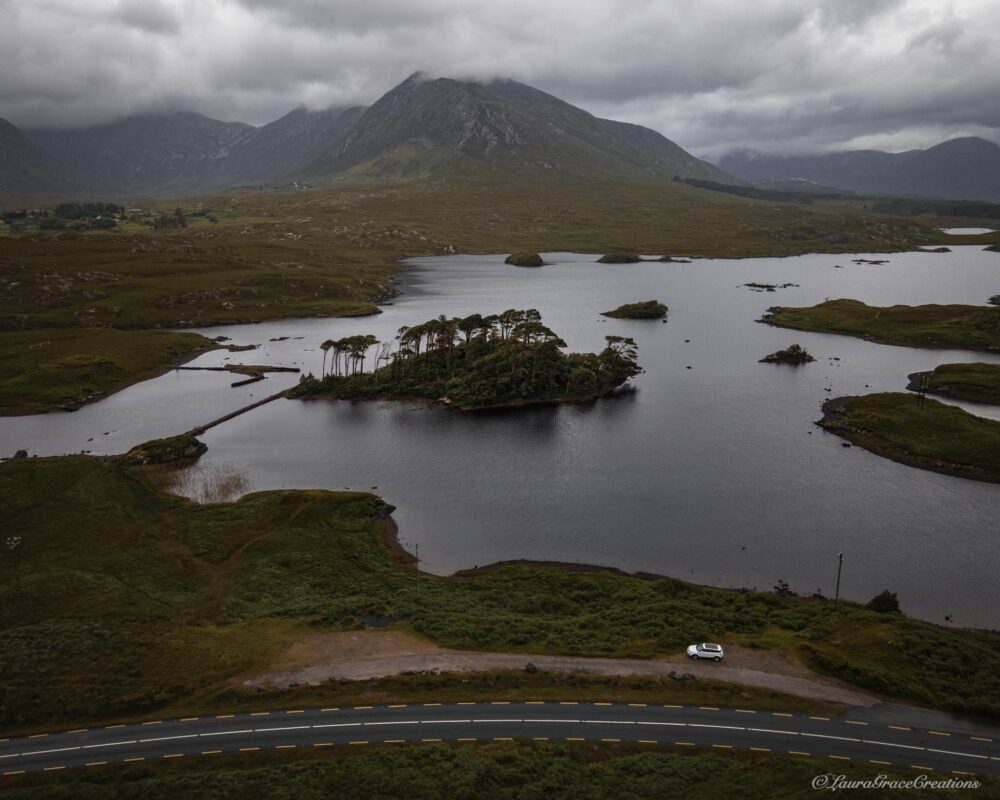 Do I need to rent a car in Ireland?
While renting a car in Ireland is most definitely desirable and will give you the most flexibility to explore the Island. It is possible to base yourself in major cities such as Dublin, Galway, Cork or Belfast and take day trips around the country.
Check out Rental Cars Ireland for affordable prices.
Driving in Ireland is it Safe?
In Ireland, we drive on the left-hand side of the road, and majority of the cars are manual drives. You can of course rent an automatic but it generally comes at a greater cost. As for driving on Irish roads, there is no sugar coating it, they are narrow, especially in the Country side. However, if you feel uncomfortable when you meet an oncoming car it is important to stop, pull in and let them drive on by. If you take you time and drive with cation you will be ok.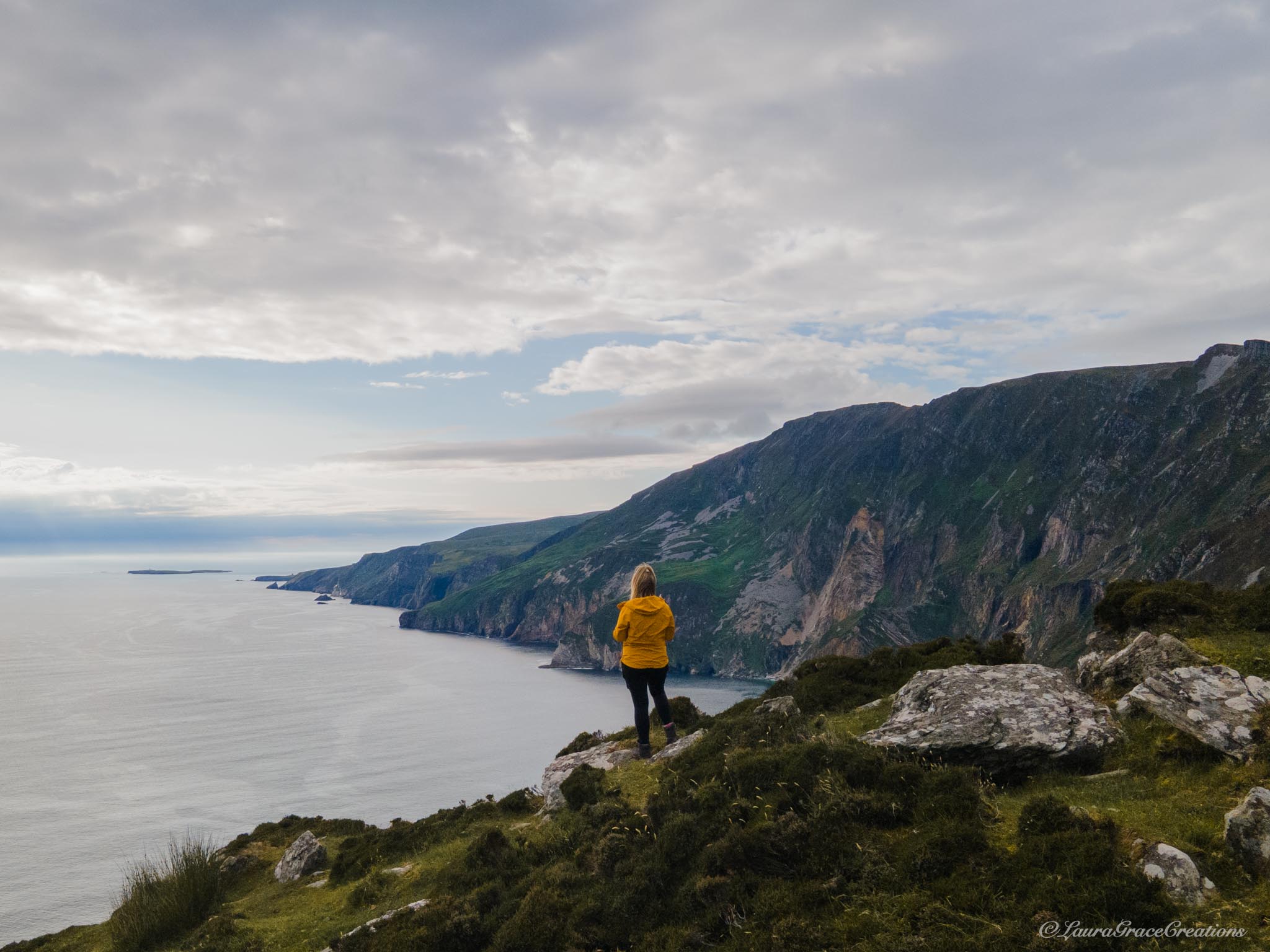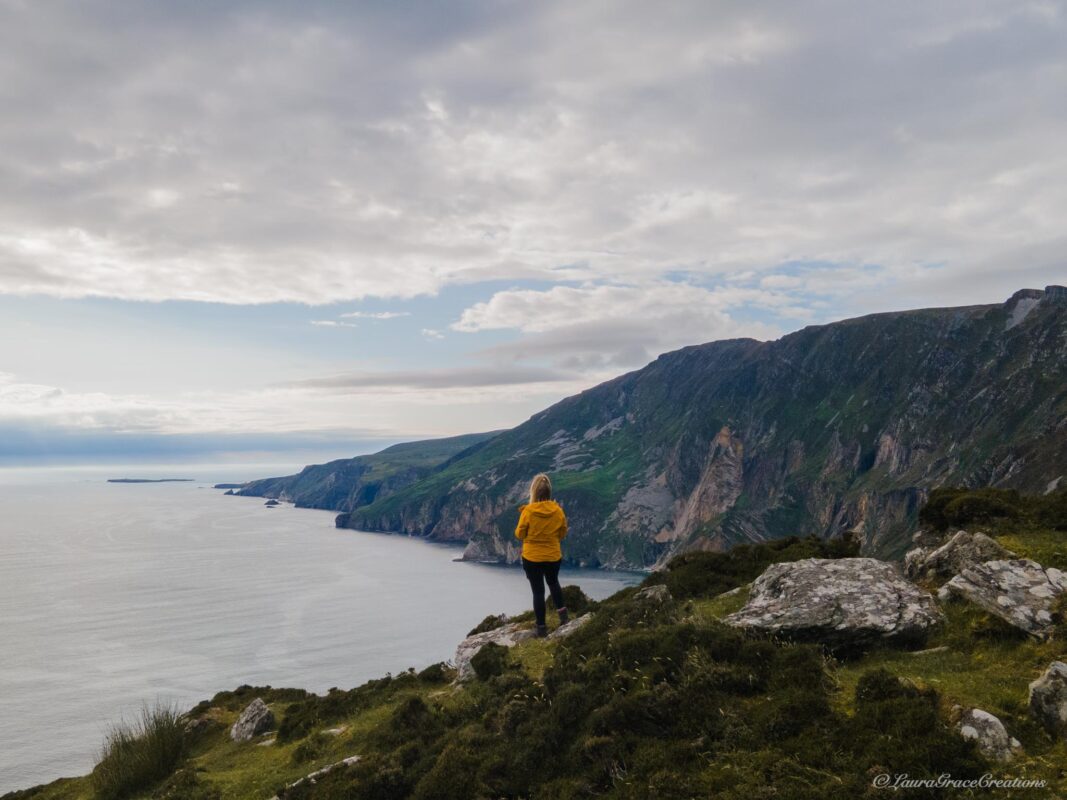 Local Ireland Travel Tips
Lets talk budget! Travelling around Ireland can be rather expensive, and you can expect to pay anywhere from €60 to €180 a day depending on your budget. The easiest way to keep costs down is by staying in Hostels, cooking some of your own food and engaging in free activities. For example, entrance into the Cliffs of Moher coast €7 per person, you can however walk from Doolin for FREE.
What's the deal with Phone Service in Ireland? I would highly recommend ensuring your phone is unlocked before you arrive that way you can get a local sim(should be free) and research the best pay as you go deals on offer a day or two before you arrive. The most popular phone companies include 3, Vodafone and Eir. It is common to find deals for 20 euros that offer 10GB of data and a high volume of calls and texts. While major cities have good service, in some more remote area's it is virtually nonexistent. You may just about be able to make a phone call but the internet connection will be limited.
Don't Only Visit Dublin! Don't get me wrong, Dublin is a great city and is definitely worth a visit. But…If I had to choose between Dublin and Galway. I'd choose Galway…And that's coming from a Dublin girl. There is just so much beauty in the West of Ireland, and Galway is an amazing gateway city to explore the surrounding area's. And… it's a great spot for some live Irish tunes.
Electricity… I just wanted to mention again that it is important to bring an adapter as Ireland uses 230 V voltage.
Is Ireland safe? In general, Ireland is a rather safe country. Like anywhere it is important to keep your wits about you, especially when exploring cities. Ireland is also a fantastic spot for those looking to solo travel.
Thanks for reading and I hope you enjoyed it. If you have any further questions be sure to reach out to me on Facebook or Instagram. As Always, happy travels and see you in the next blog!
Disclaimer: Please note that some blog posts on LiveAdventureTravel may contain affiliate links meaning that I may make some commission on purchases made through said links at no extra cost to you.