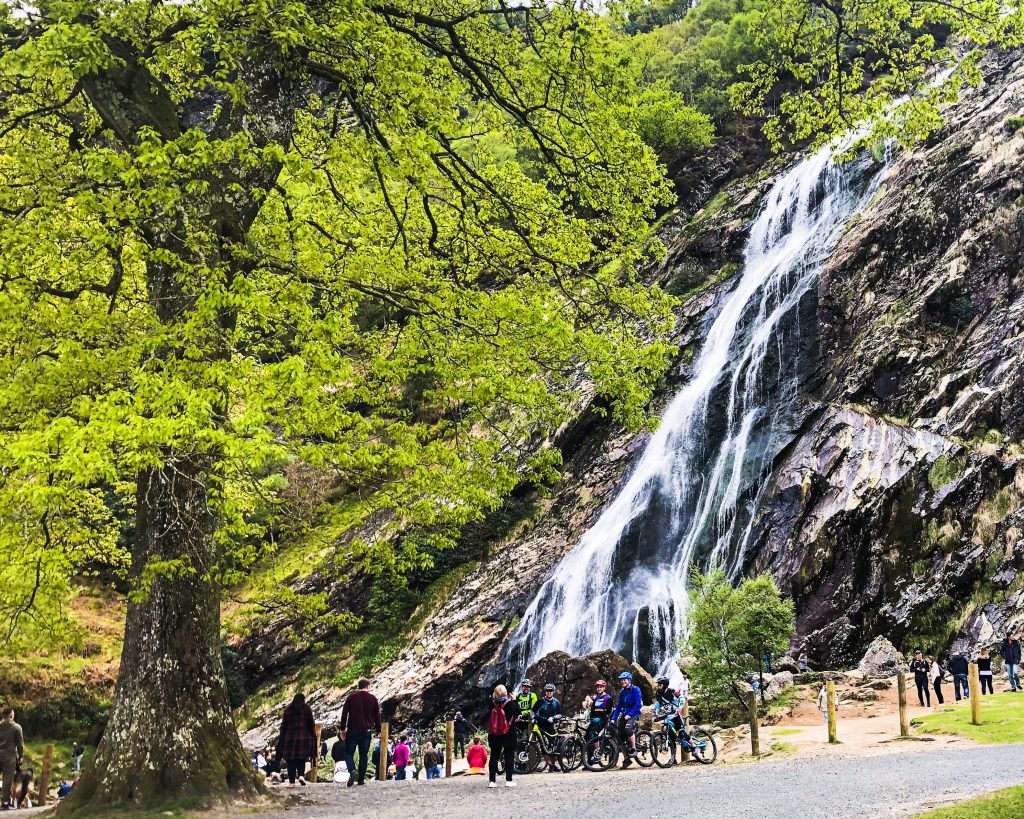 A Packing List for Ireland | What to pack, wear and bring to Ireland no matter the season
It's no secret, Ireland doesn't hold back when it comes to unpredictable weather. In fact, it is a running joke that Ireland experiences all 4 seasons in the one day. That's right, within a matter of minutes, it can go from a beautiful summers day to rain, sleet, hail or snow. Leaving many wondering what to wear in Ireland? And that is why an organised packing list for Ireland is essential before jetting off on a trip to see the Emerald Isle.
It is also important to consider the type of activities you plan to take part in while packing for Ireland. As Ireland is known for it's captivating beauty, with famous sites such as the Cliff of Moher, the Giants Causeway and the Wild Atlantic Way. It is vital to pack the right footwear, luggage and gadgets for your trip.
I have decided to put together an ultimate list to make packing for a trip to Ireland that little bit easier. The packing list will cover, what to wear, essential gadgets, the typical weather for each month and a few extra tips and advice.
What to Wear in Ireland (The Essentials)
So, first things first. Probably the most important aspect of any Ireland packing list, the clothing. What on earth do I pack when if I am expecting 4 seasons in the one day?
I grew up living in Ireland, as a result, I became rather used to the Irish weather not cooperating with my daily outfit choices. I have lost count of the amount of times I have left the house in a pair of shorts only to return one hour later to change into a pair of trousers and 2 hoodies.
I have often wondered how those planning their first trip to Ireland choose what to pack. Do I pack for rain? Do I pack for Sun? Do I pack wind? ANNNND… the answer is yes to all of the above. There is no easy way to predict Ireland's every changing weather, it is however, possible to be prepared for whatever it throws in our way.
---
A Raincoat:

Ok, so we have established that Ireland experiences an considerable amount of rain fall. In fact, the rain is the prime reason for Ireland's famous green beauty.
So, even if getting caught in the rain is sometimes unavoidable. We can wear the correct gear to prevent us from getting wet. That is why, I would 100% recommend bringing a rain jacket to keep yourself nice and dry.
Perhaps, it is a good idea to bring a light one that can roll up small and be stored easily in a day bag. After all, you never know when you may need it.
Shop Amazon for the perfect raincoat
---
Water Proof Boots:
Ireland is one beautiful country, with endless opportunities to explore the great outdoors. It would be a true shame to visit Ireland without seeing one of Ireland's 6 national parks or catching a glimpse of the world famous natural wonder, the Cliffs of Moher.
No matter where you visit in Ireland, you are sure to do a lot of walking. That is why it is super important to pack comfortable walking shoes and preferably waterproof ones. I would personally choose hiking boots over wellies but that comes down to a personal choice.
Shop on Amazon for comfortable walking shoes
---
Active Wear:
As most of Ireland's popular attractions are outdoors and tend to involve some walking, exploring and adventuring.
Make sure you pack some cosy active wear to stay comfortable on your travels.
I do not advise wearing jeans when exploring the great outdoors as they do not dry easily… and lets face it, Ireland is popular for getting a lot of rain.
Shop on Amazon for active wear
---
The Basic Clothing You Need to Pack for Ireland
Clothing:
T-Shirt's
Sweater's
Jeans/Trousers
Dressy Clothes (for dinners/night outs)
A Jacket
Flipflops (showers)
Pyjamas
Accessories and Gadgets worth packing for Ireland
It may be a good idea to pack an umbrella for your trip to Ireland. Try to bring a wind proof one that will withhold any strong winds.
An Umbrella (brolly as we Irish say) will keep you dry and is handy for running from one building to another or exploring Ireland's nature destinations.
---
Ireland is a small country, therefore it is easy to drive from one end to the other in a matter of hours. Making it the perfect place for day trips.
The Emerald Isle is also home to many outstanding outdoor attractions. Most of which include a fair bit of walking and exploring. A day bag is ideal for storing, lunch, water and your camera.
Check out my favourite day bag on amazon
---
Generally speaking, our phone is our best friend while travelling. They provide us with easy access to google maps, a camera and well, contact with others.
It is a good idea to bring a portable charger along with you on any trip to keep those beloved devices charged up and ready for use.
I recommend the portable charger above as it can charge your devices using solar energy, meaning you will never run out of power. It's a win win for everybody.
Shop for portable chargers on Amazon
---
If you are anything like me and enjoy a bit of photography then be sure to bring along your camera because Ireland is one of the most picturesque countries in the world.
3 years ago I traded in my DSLR for a Lumix bridge camera, due to weight and accessibility. The bridge camera is ideal for travel because it is light and doesn't involve switching around lenses. It also has most of the manual functions of a DSLR.
Shop Amazon for ideal travel camera's
---
Ok, so bringing a Go Pro is not an absolute necessity but if you like take part in adrenaline run activities then I'd suggest bringing one along for the ride.
I personally stand by the new go pro her 7 black, mostly because of it's INSANE stabilisation powers and well, it's AWESOME but any action camera will do the trick.
Purchase a Go Pro Hero 7 on Amazon
---
This item is super important. Ireland uses a 230v/50Hz plug voltage system which is different to majority of the world. That is why an adapter is an absolute must.
I love these universal adapters because they can be used anywhere in the world as they are completely adaptable.
---
If you are anything like me you will need an extra SD card. I usually run out of storage 3 days into a trip.
Ireland is beautiful and it is 100% guaranteed that you will be taking out your camera every chance you get.
So, bringing that extra storage space will prevent you from having delete pictures you really wanna keep.
---
So, headphones are similar to a go pro. They aren't 100% needed but come in super handy.
A trip to Ireland can involve a lot of travelling around, whether it's on a tour bus, a rented car or a train.
Listening to music really helps the travel time speed on by.
Check out headphones on Amazon
---
Packing cubes are perfect for keeping a suitcase well organised and tidy.
When constantly on the go, it is hard to keep a taps on where everything is.
With packing cubes you can easily find all your belongings without having to panic.
---
Other things to included on your Ireland Packing List
Hair Bobbins, Bobbles, Ties
Bobby Pins
Shampoo
Conditioner
Body Soap
Deodorant
Hand Sanitiser
First Aid Kit
Makeup (Ladies)
Torch
Sunglasses
Water Bottle
Towel
Tooth Brush and Tooth Paste
Slippers
How to survive the Irish Weather, A Temperature Guide
What to pack for Ireland in January: The temperature in January tends to be rather predicable, between 3 to 7 degrees celsius (37 to 45 Fahrenheit). That means it is important to wrap up warm. I suggest 100% packing a warm jacket, scarf, hat, gloves and water proof shoes. In recent years Ireland has even received a visit or two from Mr Snow.
What to pack for Ireland in February: Don't let the season fool you. Just because February is the first month of spring that does not mean warmer weather. In fact, February tends to be one of Ireland's coldest months, with average temperatures ranging between 2 to 6 degrees celsius (36 to 44 degrees Fahrenheit). So, be sure to pack warm clothing and water proof gear.
What to pack for Ireland in March: In March Ireland's temperatures begin to rise with averages of 8 degrees celsius (46 degrees Fahrenheit). Therefore, a warm coat is still needed but the weather tends to be slightly warmer and dryer.
What to pack for Ireland in April: For the month of April temperatures average at 9 degrees celsius (48 degrees Fahrenheit). I would still recommend bringing warm clothing, however, there may be days in April where a coat is not needed.
What to pack for Ireland in May: May is the first month of Summer with average temperatures of 10 degrees celsius (50 degrees Fahrenheit). May tends to get a fair bit of sunshine and locals tend to dress in lighter clothing. Irish people consider may to be relatively warm month, so, what you pack really depends on the temperatures you are used to.
What to pack for Ireland in June: June is my favourite month of the year when spent in Ireland. Generally specking, June tends to be the sunniest month. Temperatures rise between 12 to 15 degrees Celsius (52 to 59 degrees Fahrenheit). So days in June may even reach temperatures of 18 degrees. It's common to see Irish people attempting to wear shorts even on colder days of 12 degrees.
What to pack for Ireland in July: July is quite similar to June weather with low temperatures of 12 degrees Celsius and highs of 18 degrees (57 to 64 degrees Fahrenheit). There is no need to pack a heavy coat, a sweater and light jacket will do the trick.
What to pack for Ireland in August & September: I've grouped August and September together because the weather tend to be the same over both months. It tends to be relatively dry with only rain showers durning the day (but it is Ireland so always pack waterproof gear just in case). Temperatures range between 15 to 20 degrees Celsius (59 to 68 degrees Fahrenheit).
What to pack for Ireland in October: In October the temperatures tend to drop with lows of 9 degrees and highs of 11 (48 to 51 degrees Fahrenheit). October can also be a particularly wet month and rain gear is 100% needed.
What to pack for Ireland in November: Come November it's time to brace for winter weather as it is an extremely unpredictable month, with possibilities of rain, sleet, snow and sunshine all in the one day. So bring warm clothing. Temperatures range from 5 to 9 degrees celsius (41 to 48 degrees Fahrenheit).
What to pack for Ireland in December: December is COLD! So be prepared and pack for cold spells. There is a possibility of a lot of rain or even snow. Temperatures tend to range between 4 to 7 degrees (39 to 44 degree Fahrenheit).
FOR MORE WEATHER INFORMATION CHECK OUT IRELAND NATIONAL WEATHER SERVICE MET EIREANN
Subscribe for FREE PDF 'Planning a Trip to Ireland'.
I hope this packing list helps you decide what to pack for Ireland. I have compiled all items in to a checklist in the image above to help you ensure you don't forget all the important things needed for a trip to Ireland. To download the image as a PDF please click here.
Things to do in Ireland
Ok, so now that we have established what to bring to Ireland. It's time to research things to see and do when visiting the Emerald Isle. Below is a list of my favourite spots to visit in Ireland.
Dublin: No trip to Ireland is complete without spending at least one day in the capital city Dublin. Spend the day exploring the streets of Dublin, pay a visit to the Guinness Store House, the Book of Kells and Kilmainham Jail and going on stunning scenic walks. At night, explore temple bar for some traditional Irish music or catch the sunset. Then spice up your Dublin itinerary with some Day Trips around Ireland.
The Cliffs of Moher: The Cliffs of Moher is one of Ireland's leading attractions. The cliffs soar 215 metre above sea level and attract over 1 million visitors each years. They are the perfect location for a picnic and a day out in the great outdoors.
The Giants Causeway: The Giants Causeway is a truly unique experience. Guests can walk across the interlocking basalt columns as they watch the waves crash against the coast. Another major attraction close to the causeway is the Carrick a Rede Rope Bridge.
The Stairway to Heaven Ireland: Ireland's stairway to heaven is a stunning hike along a boardwalk that inclines into 450 steps. The stairway leads walkers to the Summit of Cuilcagh Mountain presenting hikers with a phenomenal view of Fermanagh and beyond.
Glendalough: Wicklow National Park is home to one of Ireland's most breathtaking nature spots, including Glendalough. The Glacier valley is home to stunning hiking trails, beautiful wildlife and a hitoric monastery site.
Kerry: Many people make a trip to Kerry to explore the beauty of Killarney National Park, drive the ring of Kerry or hike Ireland's highest mountain, Carrauntoohil.
PIN ME FOR LATER
Thanks for Reading and I hope you enjoyed. If you have any further questions be sure to reach out to me on Facebook or Instagram. As Always, happy travels and see you in the next blog!
Disclaimer: Please note that some blog posts on LiveAdventureTravel may contain affiliate links meaning that I may make some of commission on purchases made through said links at no extra cost to you.