17+ Things to do in Connemara that you don't want to miss!
17+ Things to do in Connemara that you don't want to miss!
Connemara is arguably one of the most beautiful places along Ireland's Wild Atlantic Way. It's a scenic part of the country that boasts views that are sure to take your breath away. It is truly a must on any Ireland Itinerary. There are so many wonderful things to do in Connemara from hiking the soaring mountain tops, exploring the magical castles and taking in the beauty of the national park. In this guide, we are going to highlight the top places to visit in Connemara to help make your vacation as carefree as possible but first I want to address some important questions.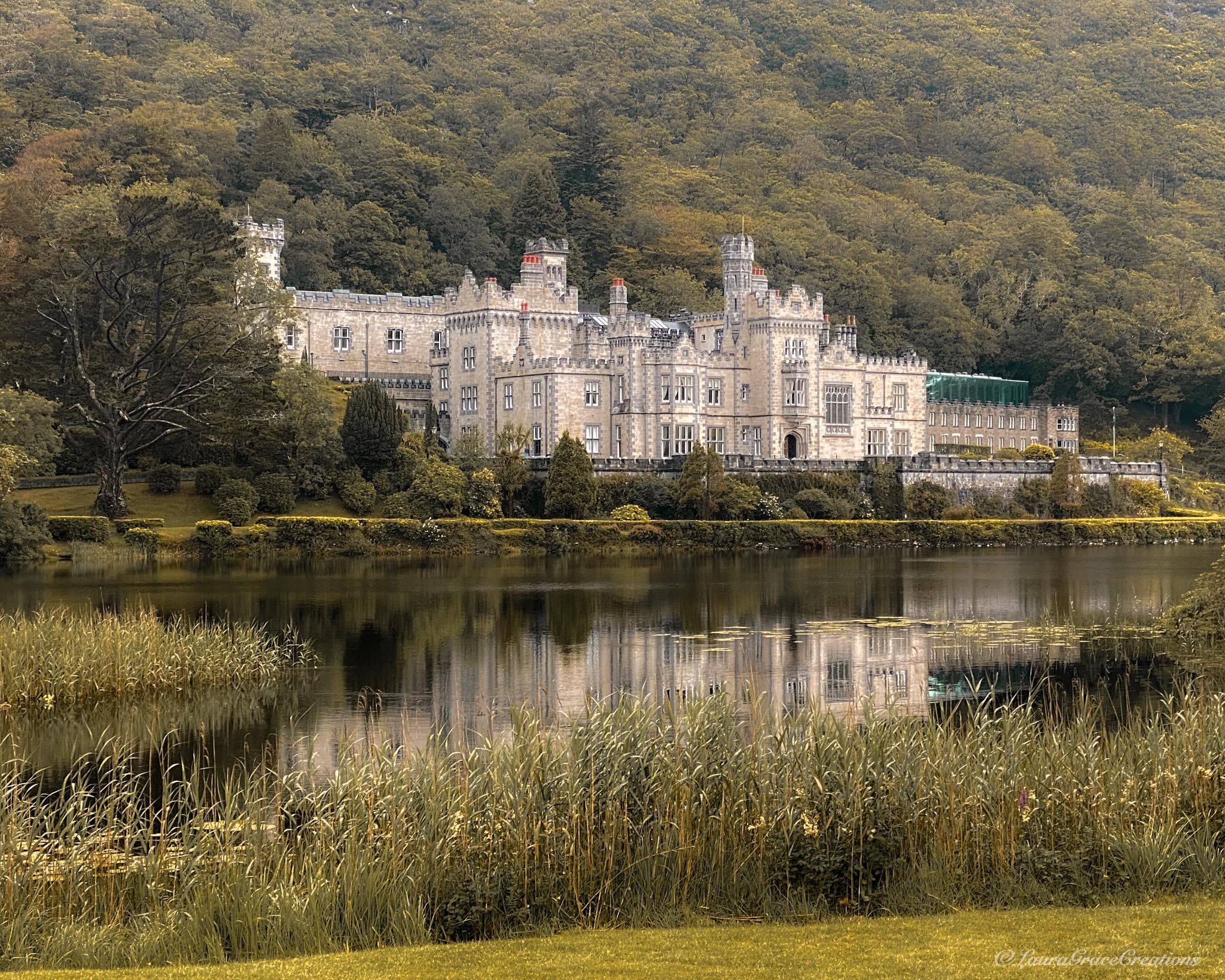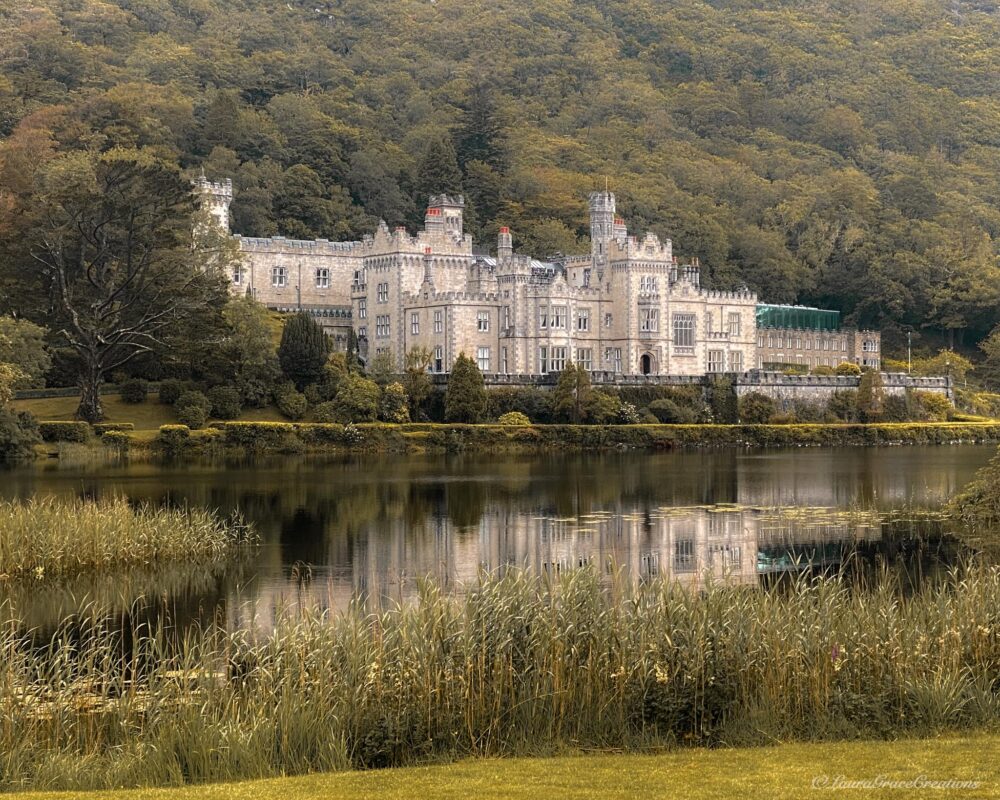 This post may contain affiliate links which means we make a commission at no extra cost to you
Do I need a car to explore Connemara?
For those of you looking to explore the beauty of Connemara, I'd highly recommend driving or renting a car. Purley because having your own vehicle gives you the freedom to explore at your own pace. Connemara is a popular place to visit for those looking to go on a day trip from Dublin. Just a little prior warning, it is a long travel day.
However, if you do not want to drive, that does not mean you should miss out on the area's beauty. There are regular day tours like this one that leaves from Galway City. Meaning you can sit back, relax and enjoy the views while someone else does all the driving.
You can even find tours to suit your individual bucket list, for example, this one includes tickets to Kylemore Abbey, whereas this one, gives you time to hike up the iconic Diamond Hill.
When is the best time to visit Connemara?
Honestly, the spring and summer months are known for having the best weather. Especially when it comes to travelling around the West of Ireland, as it is notoriously known for getting far more rain than the east.
However, with that being said, the Irish weather is unpredictable, and it is hard to pick a week where you are guaranteed sun.
Connemara is one of those places that is beautiful no matter the weather. If you do decide to go in the winter months just make sure to check if your desired activities are still running. Oh, and always remember that there is no such thing as bad weather just poor clothing. Check out my Ireland Packing List for help on what to bring 😉
Where is the best place to stay in Connemara?
If you are planning on driving, it doesn't really matter what part of Connemara you stay in. Letterfrack is the main area, however, towns such as Cong and Clifden are just as close to the main attractions. Here are some places you should consider looking into for your trip.
Budget-Friendly Option: Connemara National Park lodge
Mid-Range Option: Delphi Resort Hotel & Spa (A Little Further Out)
High-End Option: Abbeyglen Castle Hotel
Unique Option: Fernwood
Things to do in Connemara Ireland
Ok, so now that we have addressed the important questions it is time to jump into the main part of the article. The best things to do in Connemara.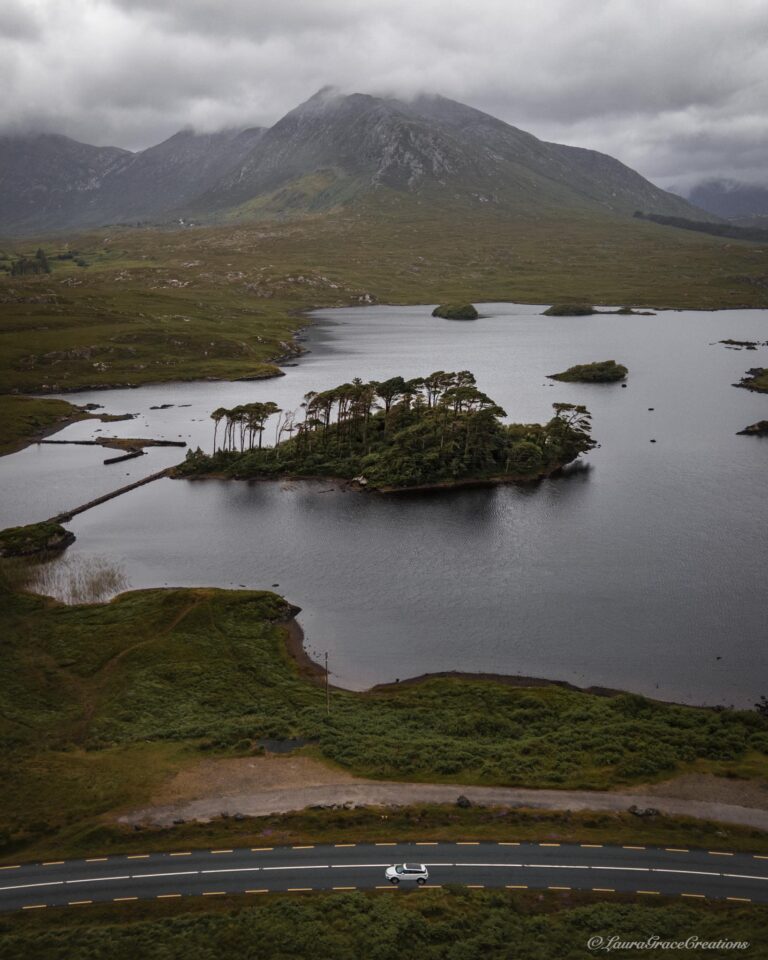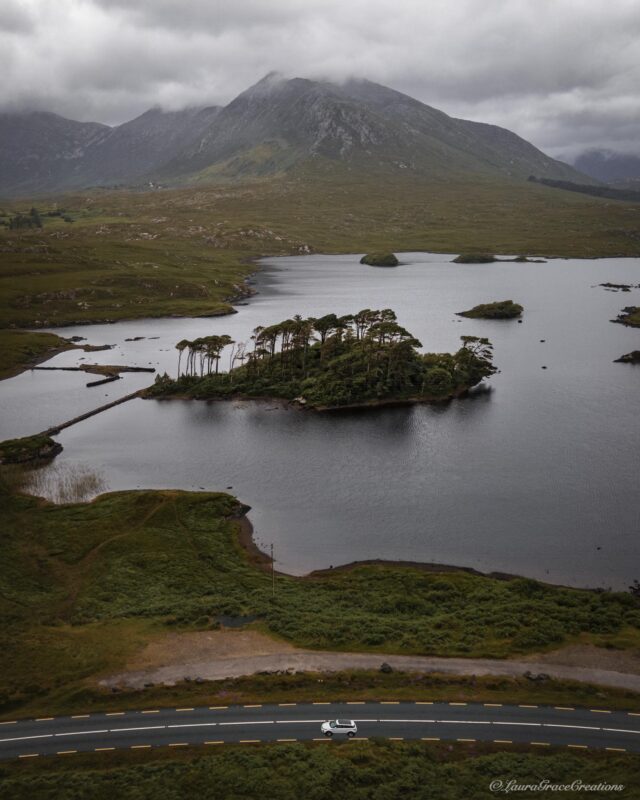 1. Explore the Beautiful Pine Island
I wanted to kick start the list of top Connemara tourist attractions with one of my personal favourites, Pine Island.
Pine Island still remains one of Ireland's Hidden Gems. Yet, I assure you it is 100% worth the visit.
Most of those who drive by the unique island stop for a moment, snap a picture and then continue on driving.
What most people don't realise is it is possible to walk onto the Island for a little explore.
There is a stone passageway that connects Pine Island to the mainland. Now, I must admit it can be rather slippy on wet days. So, if you do decide to cross mind your footing.
The Island sits on Derryclare lake and apparently, there was once a prison located there. The prison was said to of served those who were convicted for cruelty to animals.
The lake is a popular part of the country for landscape photographers, some of the most famous photos include the tree's reflecting against the waterfront.
---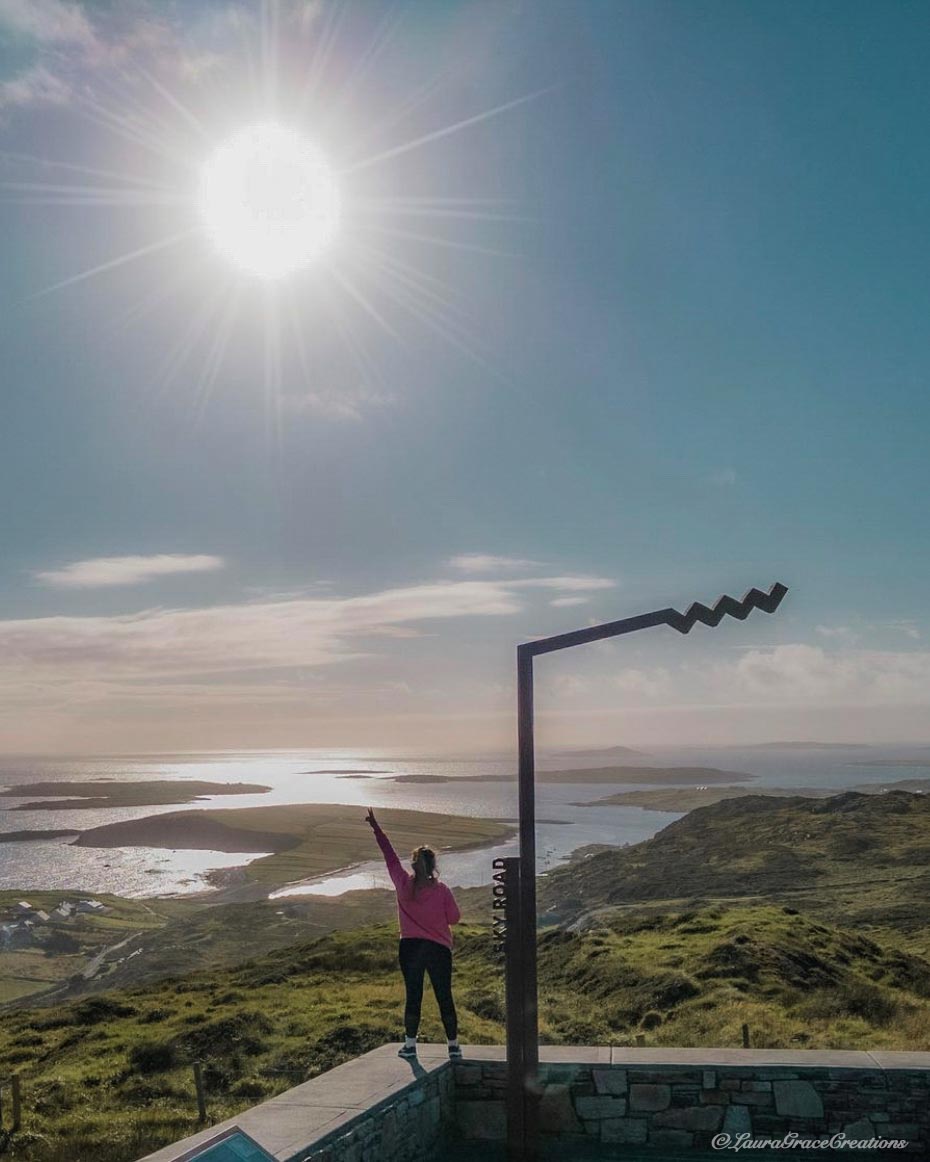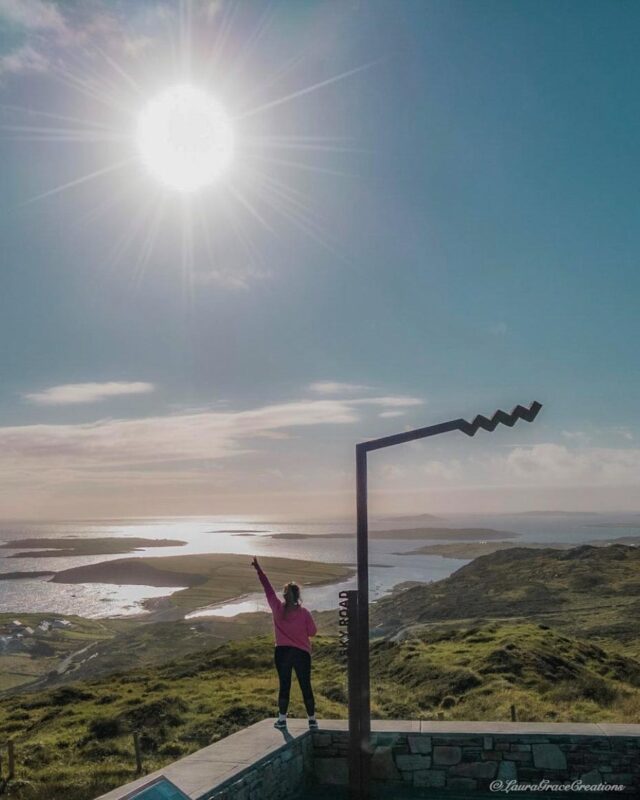 2. Drive Along the Beautiful Sky Road
If you are a fan of scenic coastal driving routes then you are in for a treat with Sky Road. This is one of the most beautiful drives in Ireland and a must on any Ireland Itinerary.
The route starts in Clifden town and loops around the Kingstown Peninsula for 16 kilometres before returning to the town.
The main viewpoint features a Wild Atlantic Way marked sign for anyone looking to catch a snap of the iconic landmarks.
Once you drive past the viewpoint you will have an option to take the upper or lower road.
I recommend taking the upper, due to the epic views as you drive.
If you decide to continue on the lower path you will start to gear downhill until you reach the coast side road.
Both routes meet back in the beautiful town of Clifden. Which is worth a visit in its own right. Home to crafty shops and quaint coffee spots. Another great place to check out in the area is the underrated Clifden Castle, you will pass it by as you begin your drive along Sky Road.
Related Post: 25+ Most Scenic Cliffs in Ireland (That is not the Cliffs of Moher)
---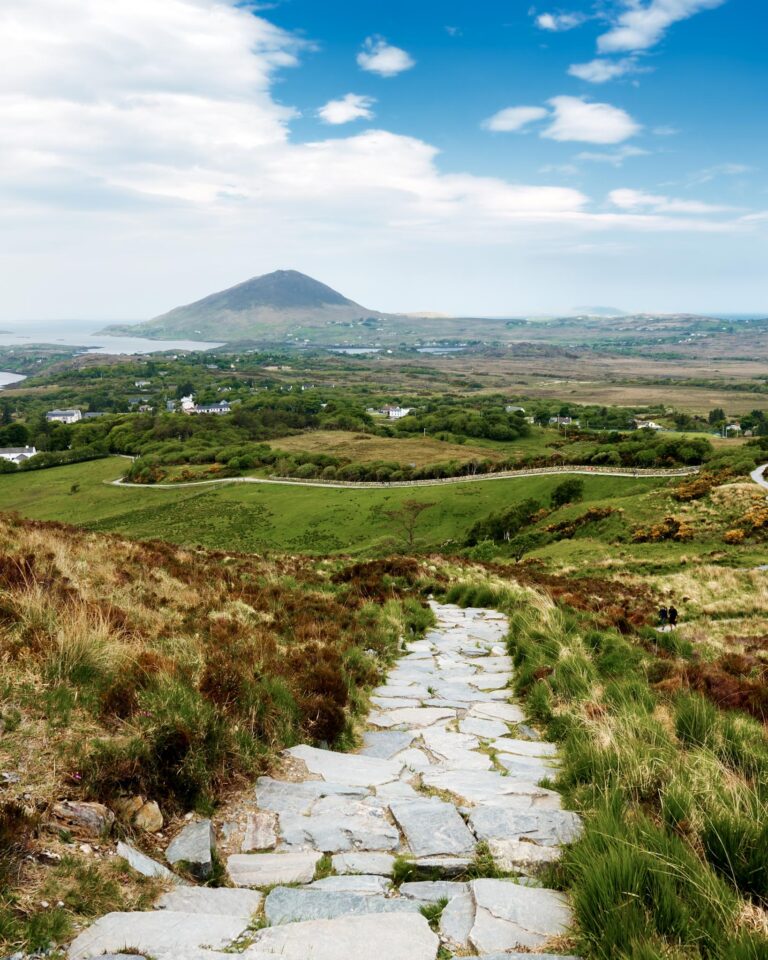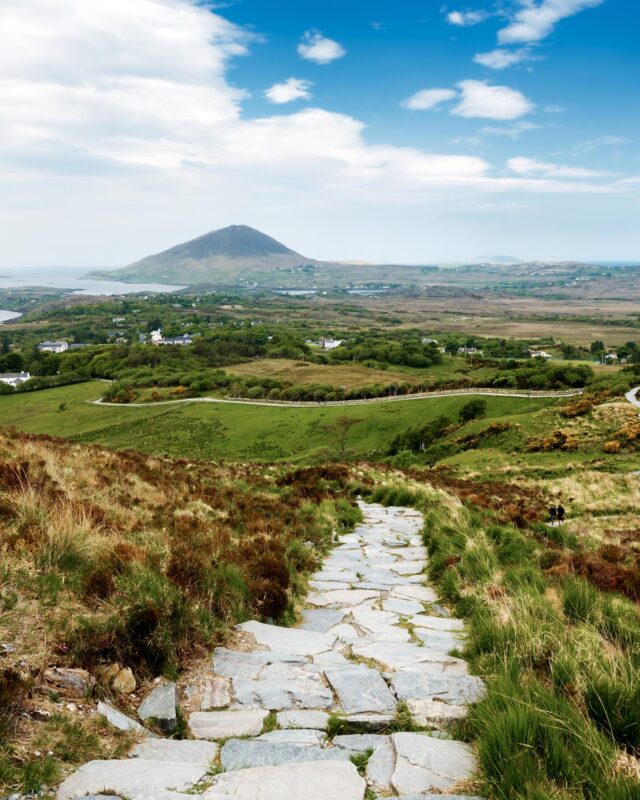 3. Take on the famous Diamond Hill
Diamond Hill is one of the most famous hikes in Connemara. And a must for anyone looking for things to do in Galway.
I must admit, both times I walked Diamond hill I opted into climbing the shorter route due to the poor weather conditions. However, even that trail alone is worth the climb. The views are just so good. The short trail takes about 1 and a half hours to complete.
The Upper Trail is a continuation of the shorter route, which adds an additional hour to the hike. From the top, you will be presented with outstanding views of Connemara and beyond.
Both routes start from the Connemara National Park Visitor Centre and are marked trails. There is Free parking and toilet facilities on-site.
---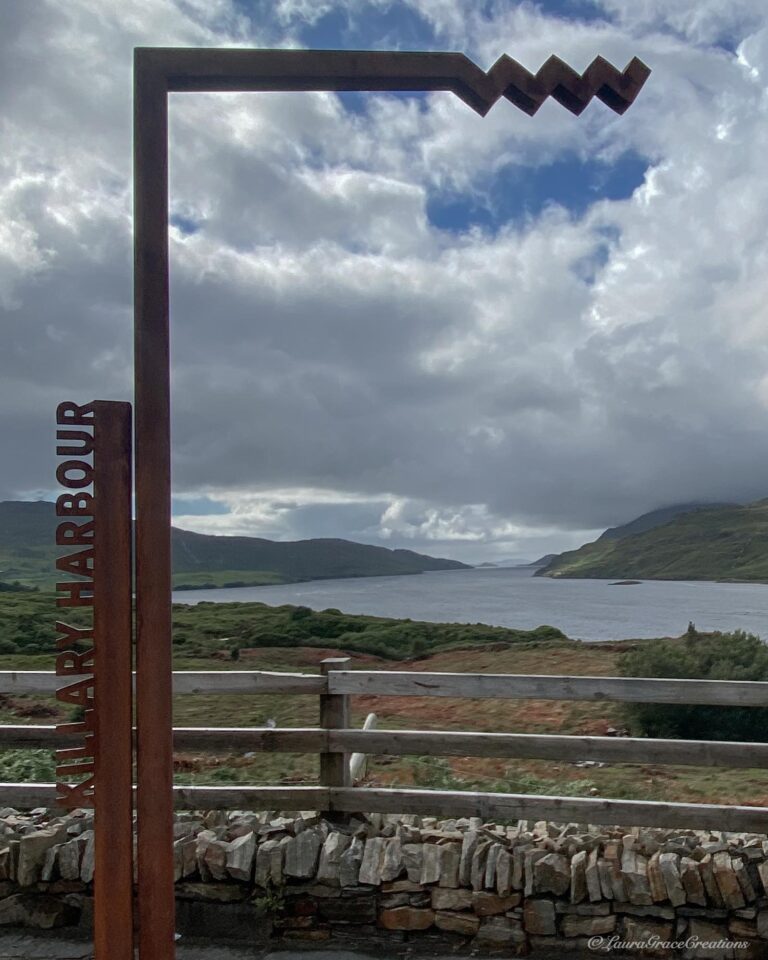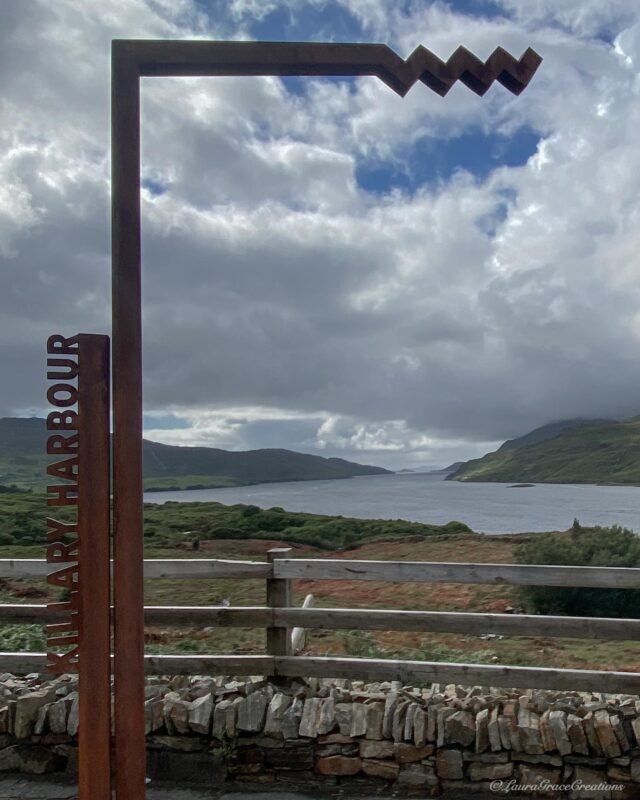 4. Take in the Beauty of Killary Fjord
Killary Fjord is one of the three Fjords in Ireland.
It is essentially a large body of water from the sea that has flooded the Valley Floor.
The water stretches for 16 kilometres and can reach 148 feet in dept.
The Fjord/Harbour is an iconic part of Connemara as it hugs the ground of many of the area's scenic spots.
I'd advise spending some time admiring the beauty of the harbour before catching a snap with the Wild Atlantic Sign.
---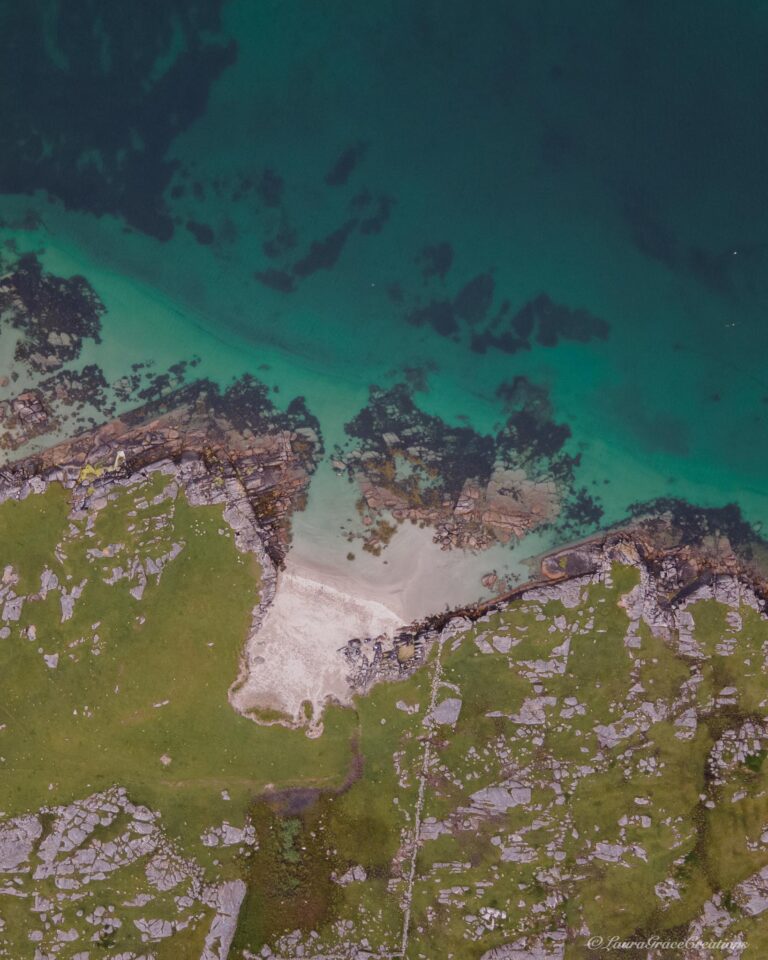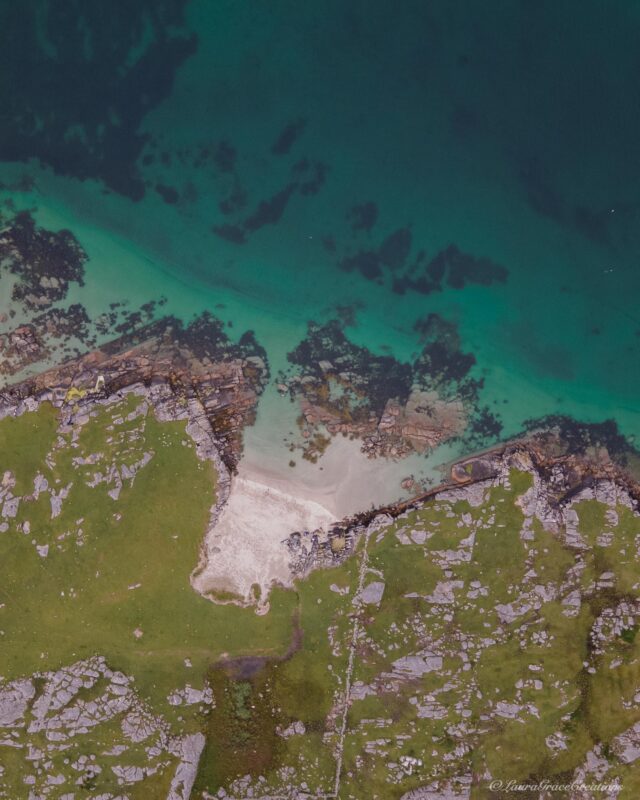 5. Spend the day at Dogs Bay
When it comes to beautiful beaches Connemara wins the prize. The area is known for its crystal clear waters, soft white sand and secluded swimming spots.
One of the more popular beaches is the wonderful Dogs Bay. The sandy stretch is the perfect place to spend a summers day soaking in the sun and going for a swim.
I promise you will not be disappointed with a visit here.
While there is parking on-site, this area gets extremely crowded in the summer months. Please park responsibly, avoid blocking roads. They need to remain clear for emergency service vehicles.
---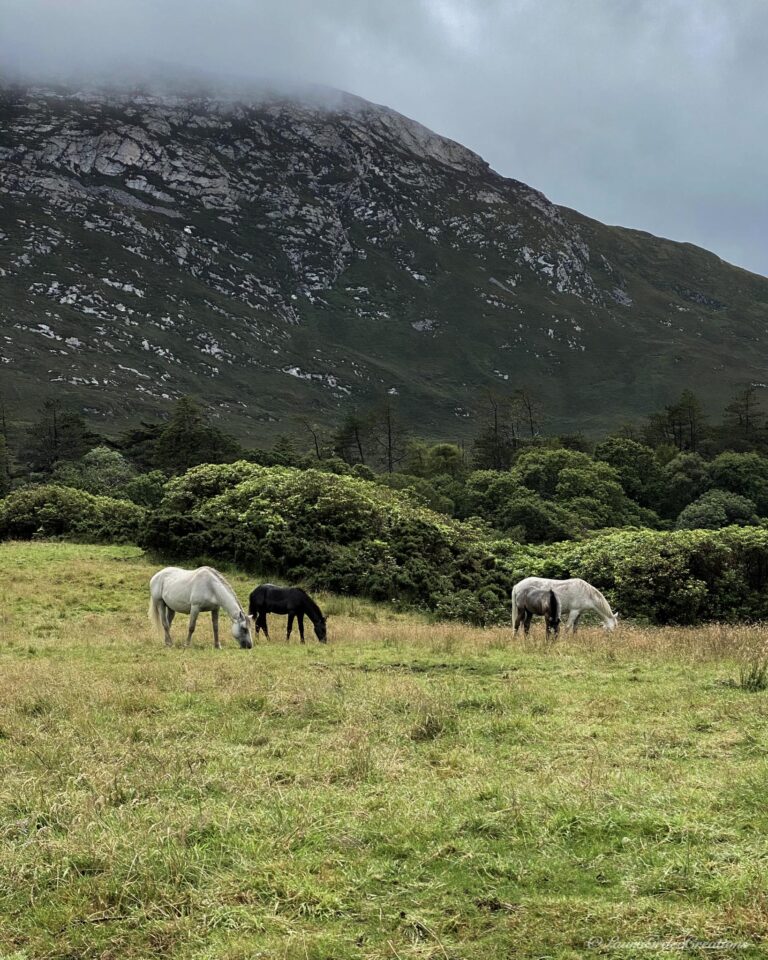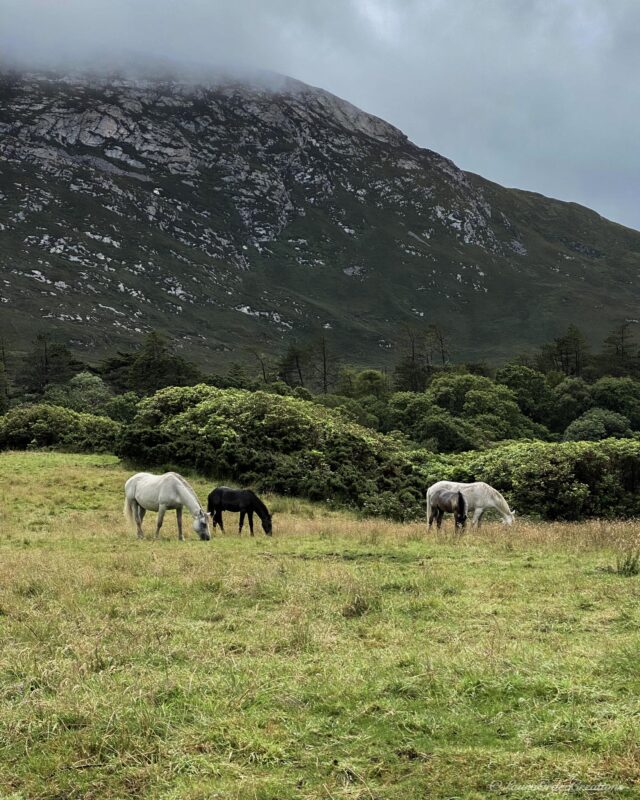 6. Pony Trekking, Connemara, Ireland
Another rather popular thing to do in Connemara is to go Pony Trekking.
This is not something I have personally tried. However, I wanted to include it on the list as it is a common attraction within the area.
You are met by an experienced guide who will bring you horse riding around some of the most scenic spots in Connemara.
All horses are well trained and it is the perfect activity for those looking for something unique to do in Connemara.
If you are thinking of going Pony Trekking on your trip to Connemara I suggest checking out Tripadvisor for reviews of the best companies.
---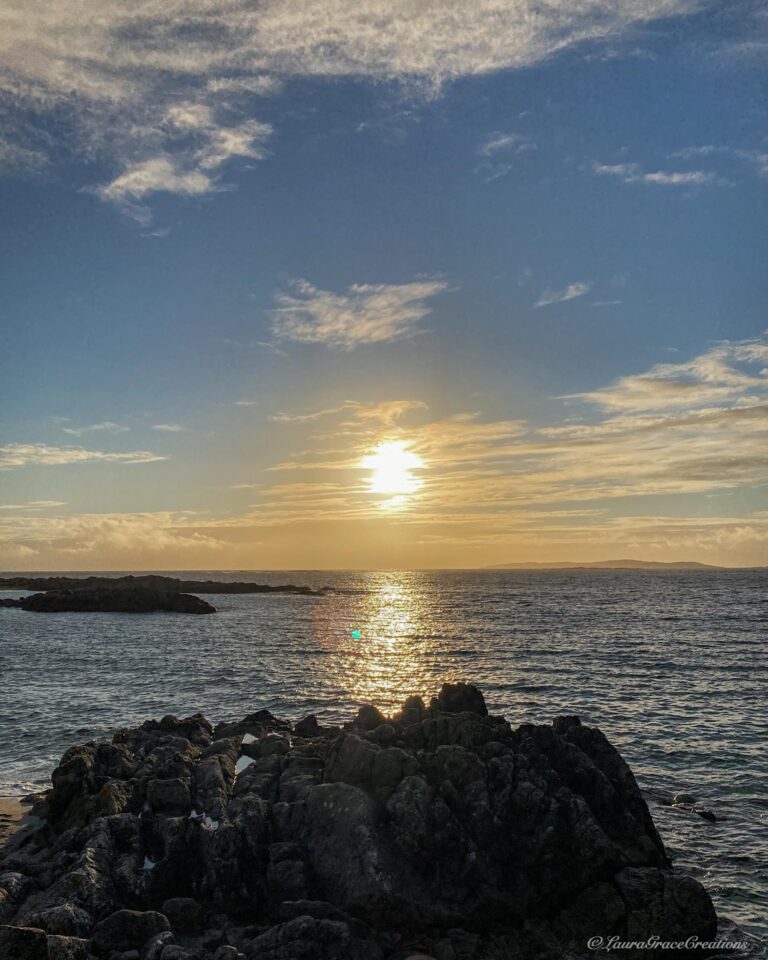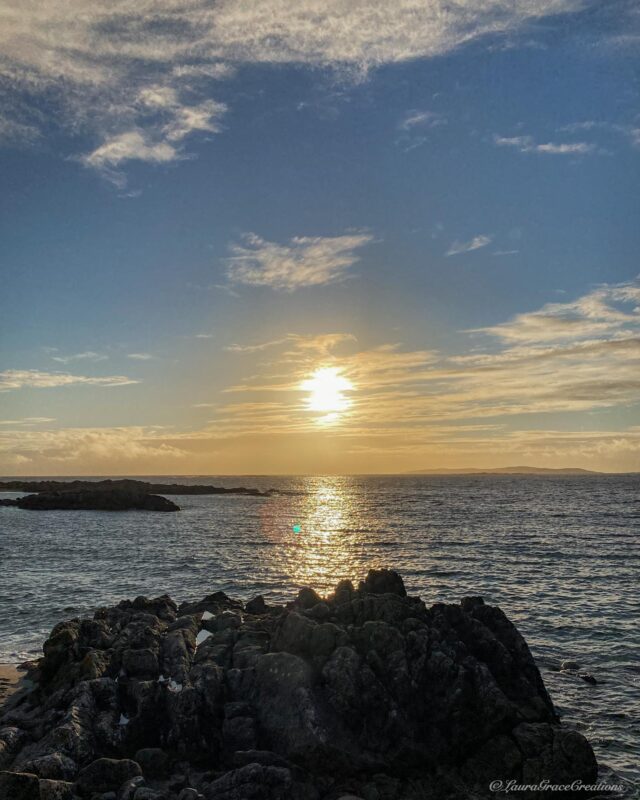 7. Watch the Sunset
Connemara is located on the West Coast of Ireland. Therefore, there are plenty of ideal sunset locations for you to enjoy.
If you are hoping to catch the sky change colours I recommend making your way to the Sky Road Viewpoint. This would be the ideal spot to watch the sun go down.
Alternatively, for those of you looking for a quieter spot consider driving towards Anchor Beach.
This is a bit of a further drive, but it is a truly beautiful place.
My friend Orla and I visited in Summer 2020 for sunset and we had the whole place to ourselves. Well, excluding a little dog that we played a few rounds of fetch with 😂
Related Post: Ireland Tips for First Time Visitors
---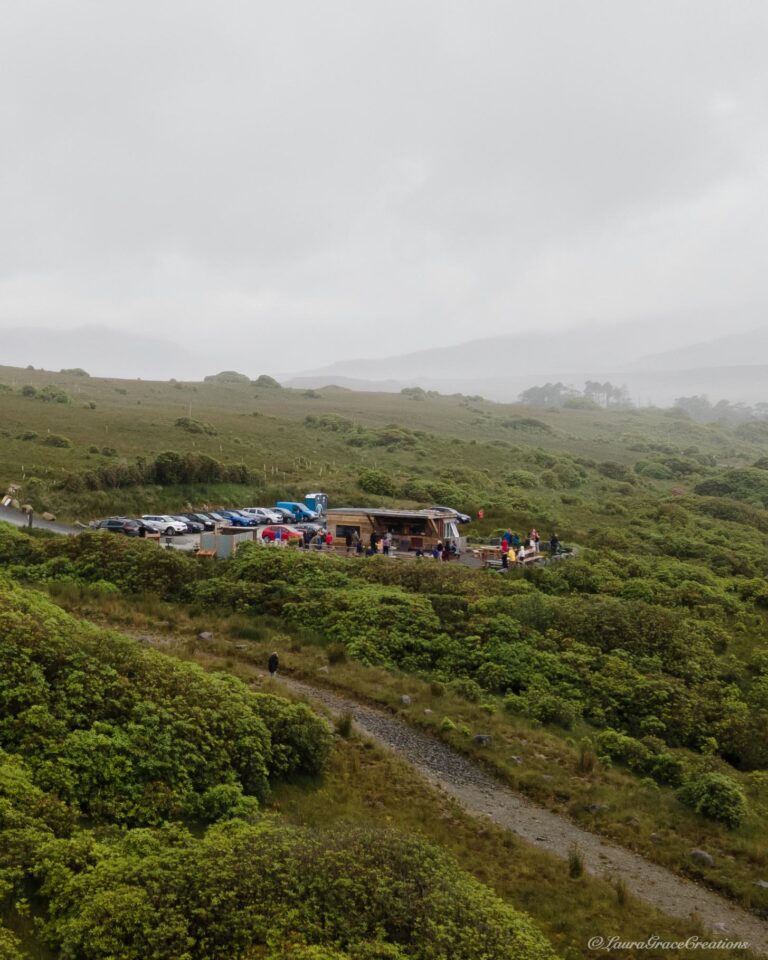 8. Grab lunch with a view at the Misunderstood Heron
If you are feeling a little famish but don't want to say goodbye to the epic views of Connemara's countryside.
Then I recommend grabbing a bite to eat in the Misunderstood Heron.
Located off the banks of Killary Fjord. This is the perfect spot to enjoy lunch with a view.
Their website describes the menu as 'An ever-changing menu of fresh, flavour-packed food.
They serve a range of bite-sized lunch pieces, pastries, cakes and coffees. There is parking and picnic tables on-site.
---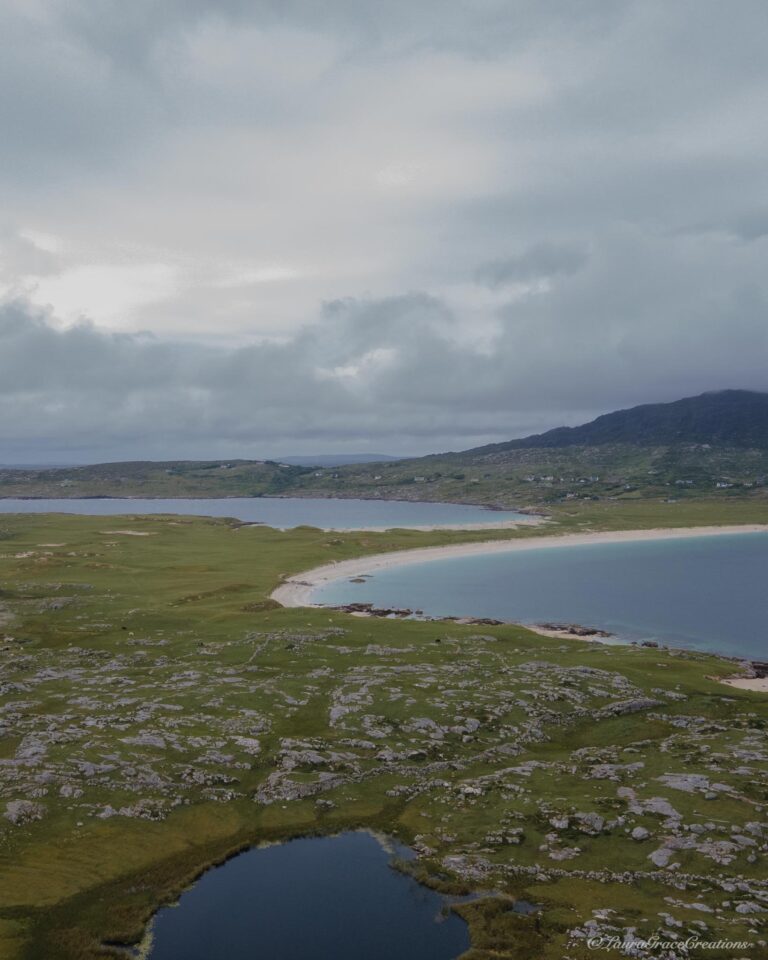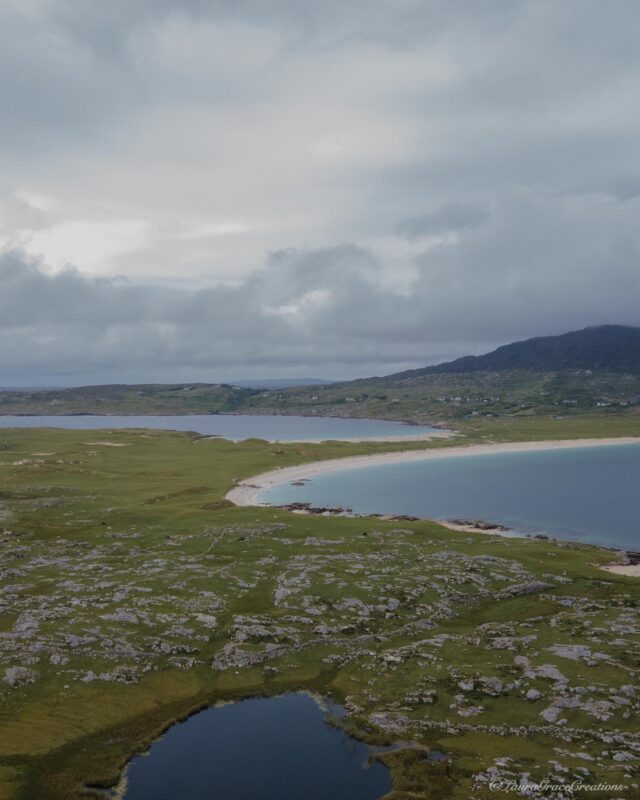 9. Bask in the beauty of Gurteen Bay
Located right next to popular Dog's Bay is Gurteen Bay but strangely enough, this beach is far less busy.
If you are looking to walk across the soft white sand, snorkel in some of Ireland's clearest waters and take in the surrounding mountain views then this is the perfect spot for you.
Gurteen Bay stretches fairly far. The further you walk, the more secluded the beach becomes.
You can also find a few little cove-like beaches. You will more than likely have these all to yourself. It is the perfect place to sit, relax and take a breather.
---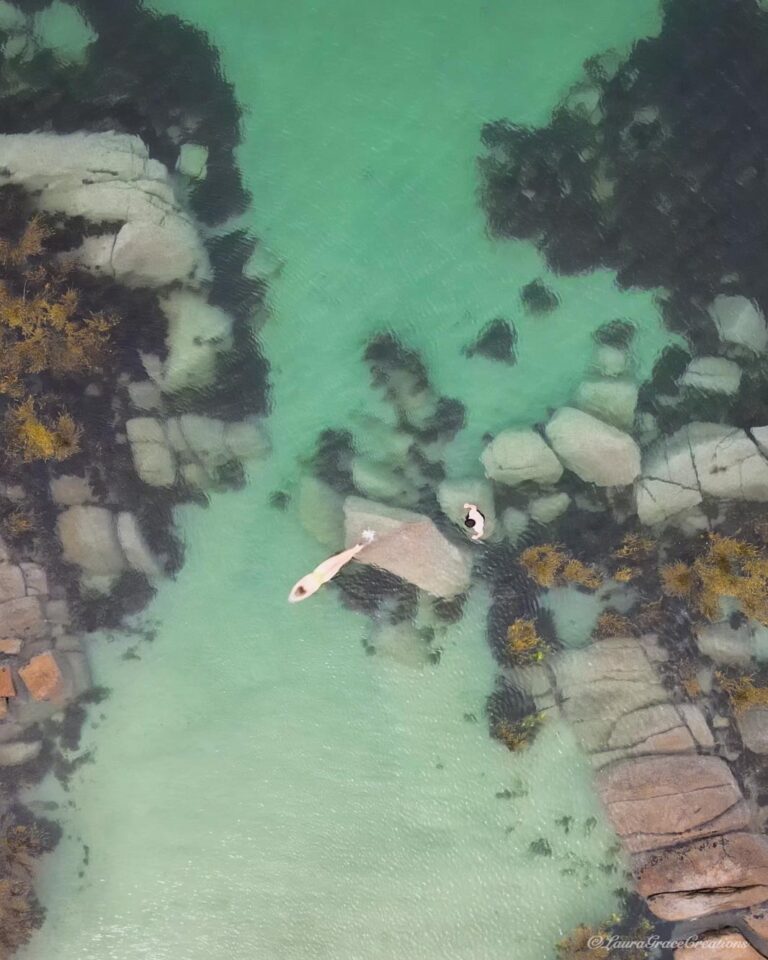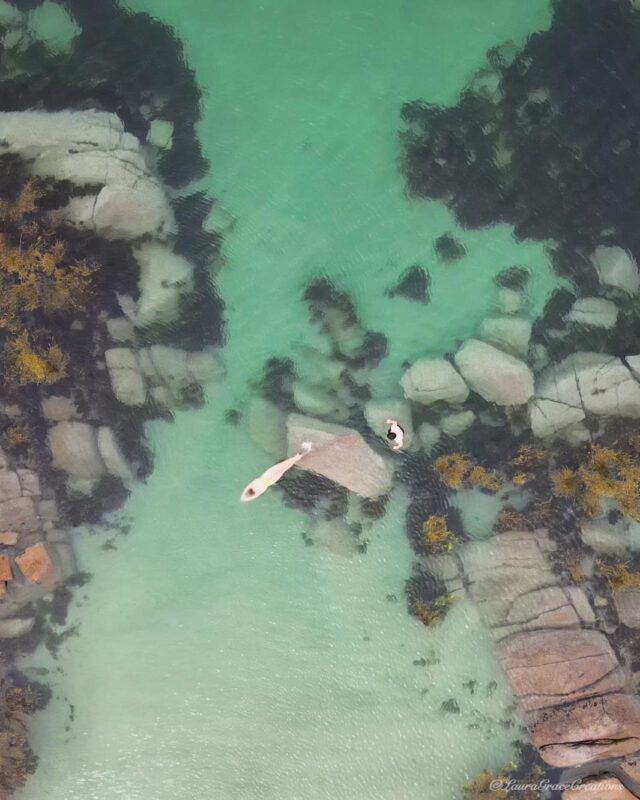 ---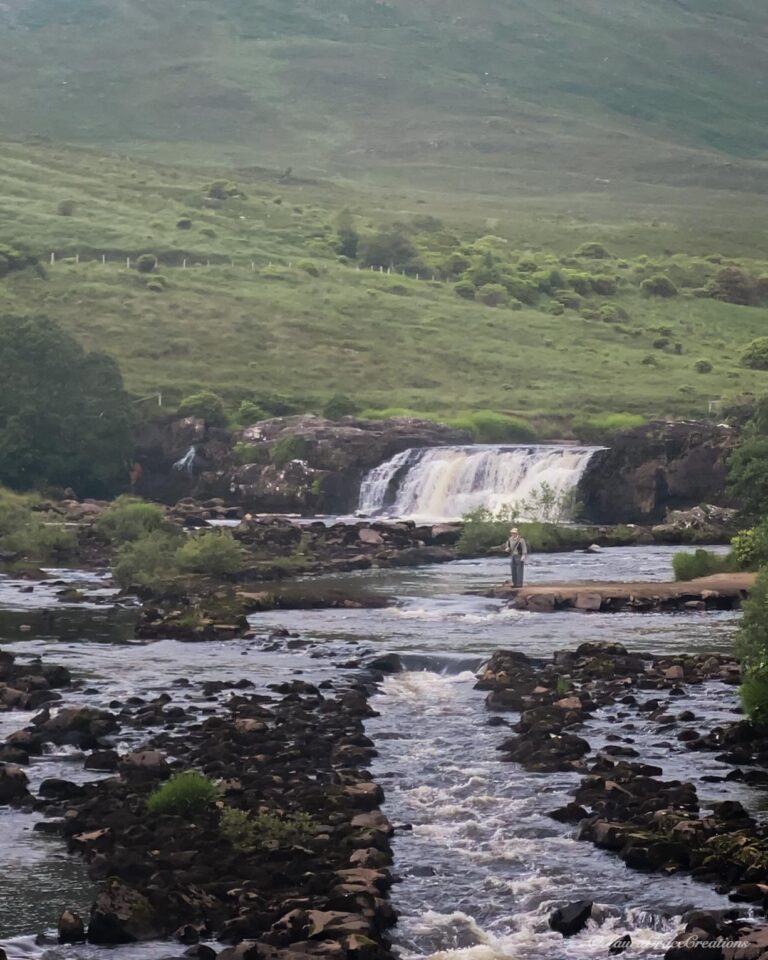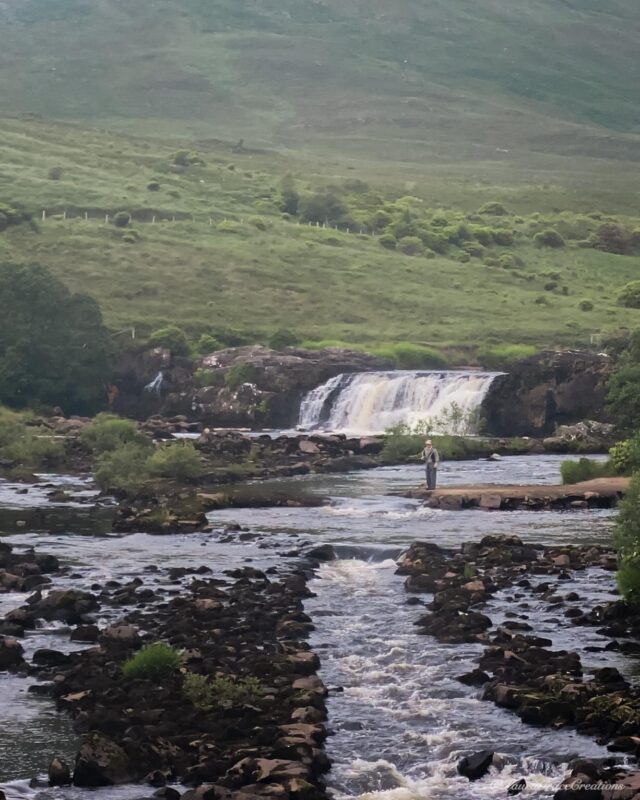 11. Lookout for Salmon at Ashleigh Falls
Located on the Mayo side of Connemara lies this unique little waterfall called Ashleigh Falls.
What makes this falls extra special is its population of Salmon fish.
When I was there last I was lucky to witness a range of Salmon swimming upstream. And quite literally attempting to jump up the waterfall.
At the time, I was not aware of salmon ability to swim upstream. So, as you can imagine I was rather shocked.
Salmon are born in freshwater but migrate to the ocean. When it is time for them to reproduce they return to the freshwater. Therefore, they must swim upstream to look after the survival of their offspring.
---
Connemara, Things to do when it's raining
I wanted to include this little section because odds are it will rain at least once on your trip to Connemara. If you followed along with my Connemara Youtube Video you would see our ongoing battle with the Irish weather. But…hey! There is nothing a good pair of waterproofs can't fix.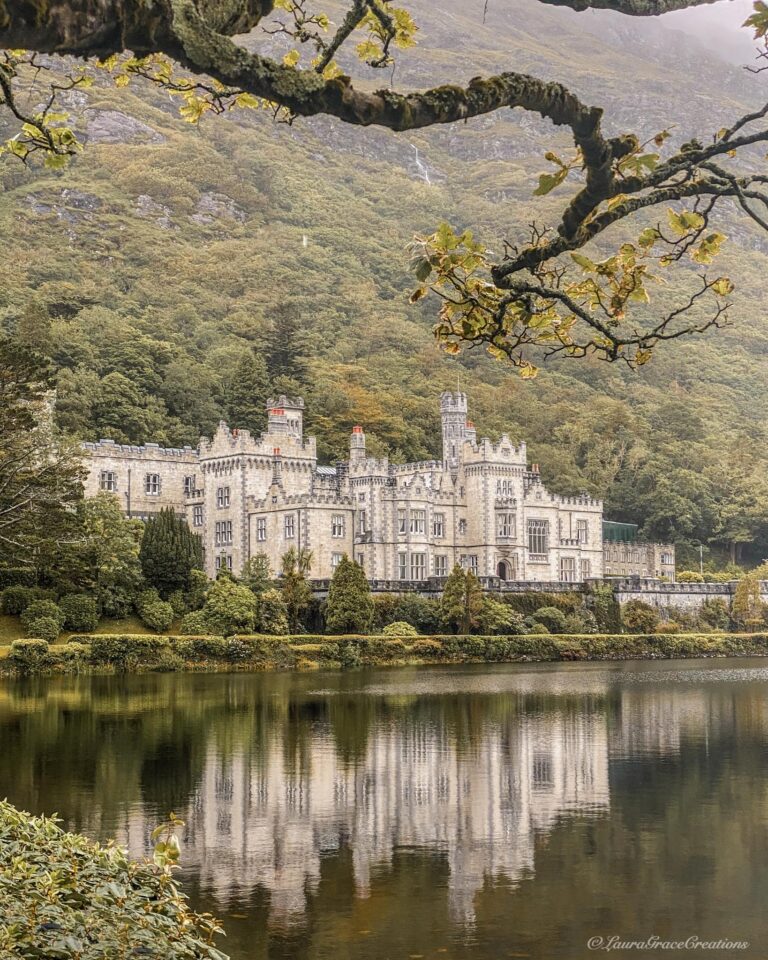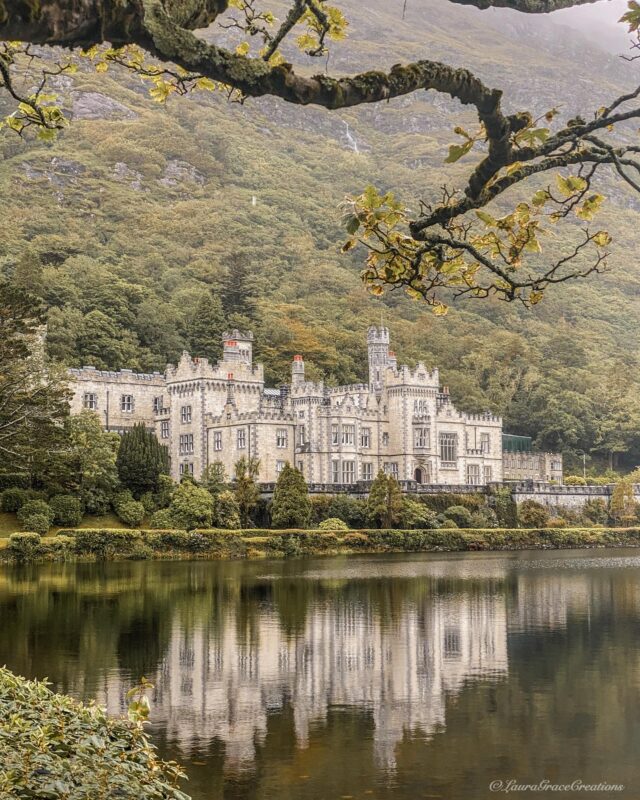 12. Explore inside Kylemore Abbey
So, most of those who plan a trip to Connemara rock up to the car park of Kylemore Abbey. Take a picture and move on to the next stop.
However, it is possible to explore inside the grounds. It will set you back €18 euro. And if I am being honest. I was a little hesitant at first but I think it is completely worth it.
The entry allowed us to explore the inside of the abbey and shelter from the rain.
I was actually pleasantly surprised at the range of other things to see on the grounds. This brings us to the next things to do on the list.
---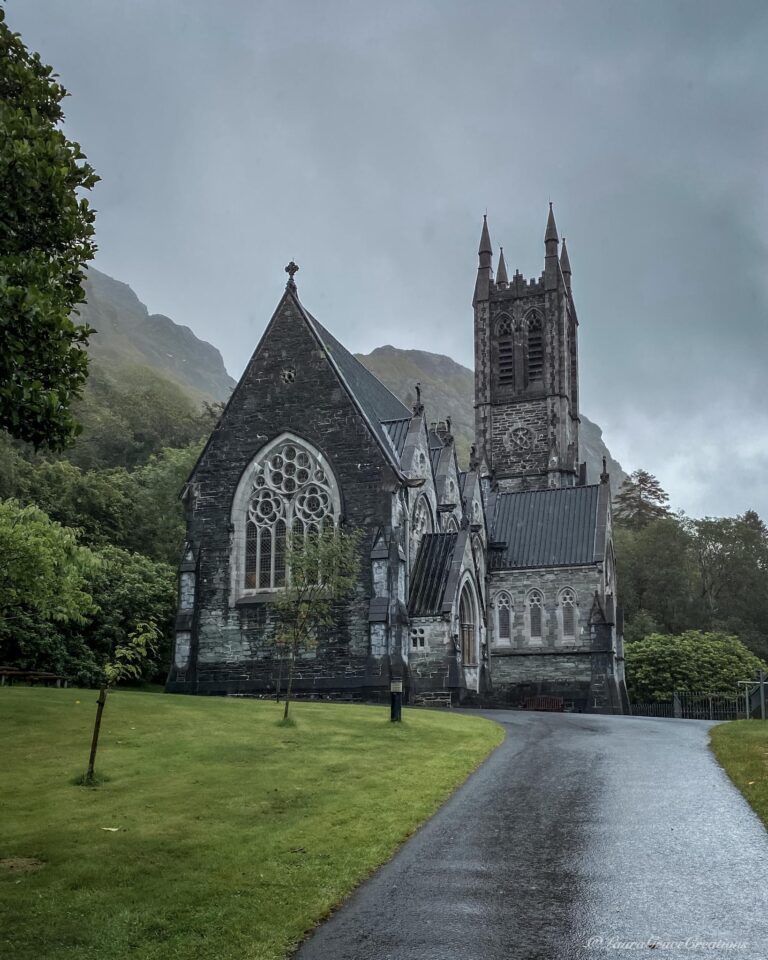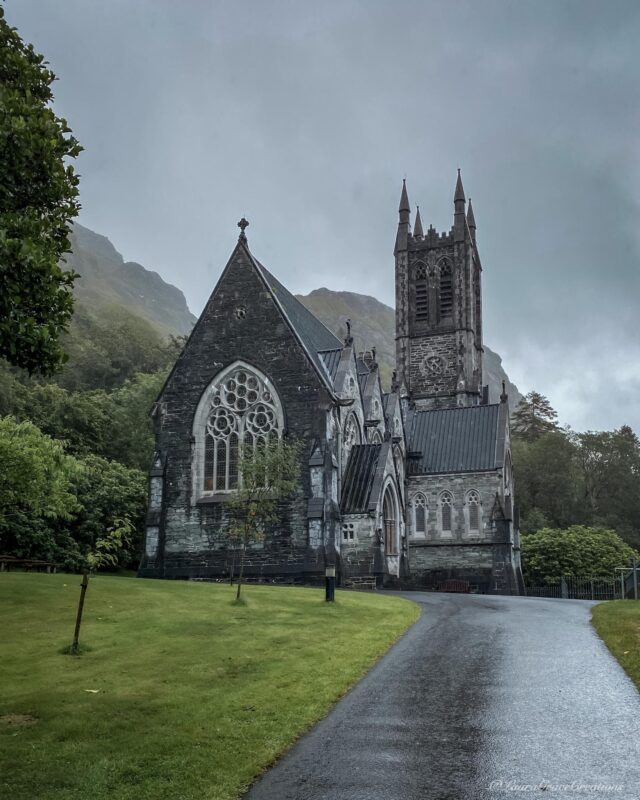 13. The Kylemore Abbey Grounds
On the grounds of Kylemore Abbey, there is a range of things to see.
The first is 'The Ironing Stone' which is known locally as a wishing stone.
It is said those who stand with their back facing the stone and throw 3 pedals should make a wish. Then that wish will come true.
We wished for the rain to stop…and guess what…it stopped 😉
The next thing to visit is the neo-Gothic Church. This building was built in the fourteenth century and it is possible to explore the inside too.
On the grounds, there is also a large Victorian Walled Garden which once employee over 40 gardeners. It's a really beautiful place to walk around.
The reason I am suggesting you visit the Abbey on a rainy day is, they offer a free shuttle bus around the grounds. Therefore, you can wait out the rain showers in the buildings before moving to the next spot.
---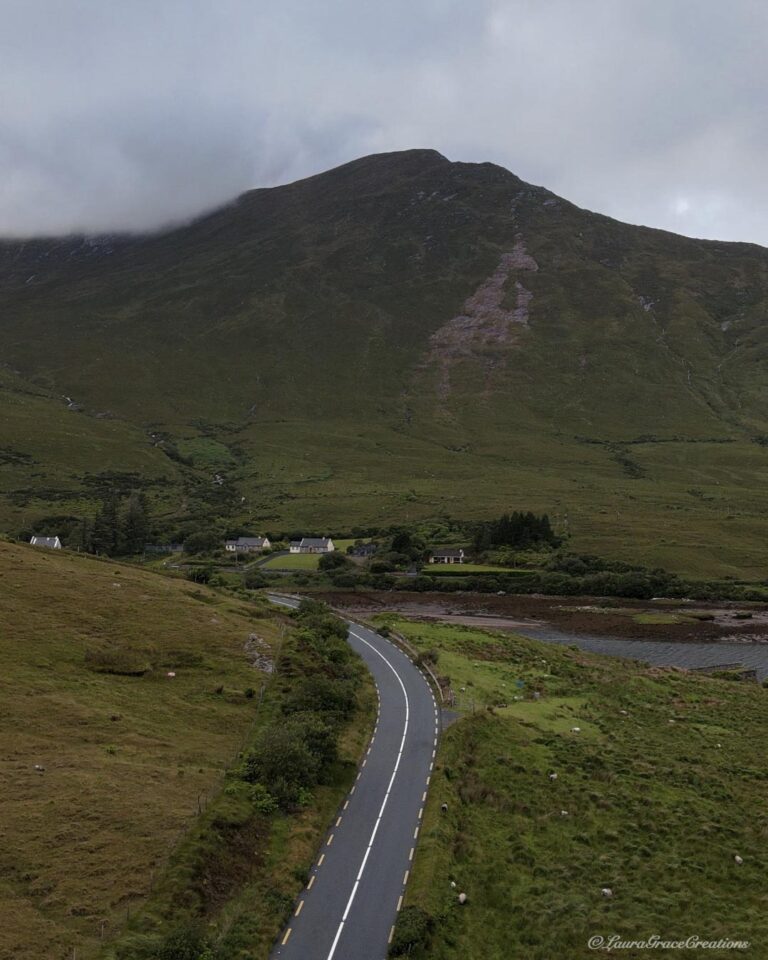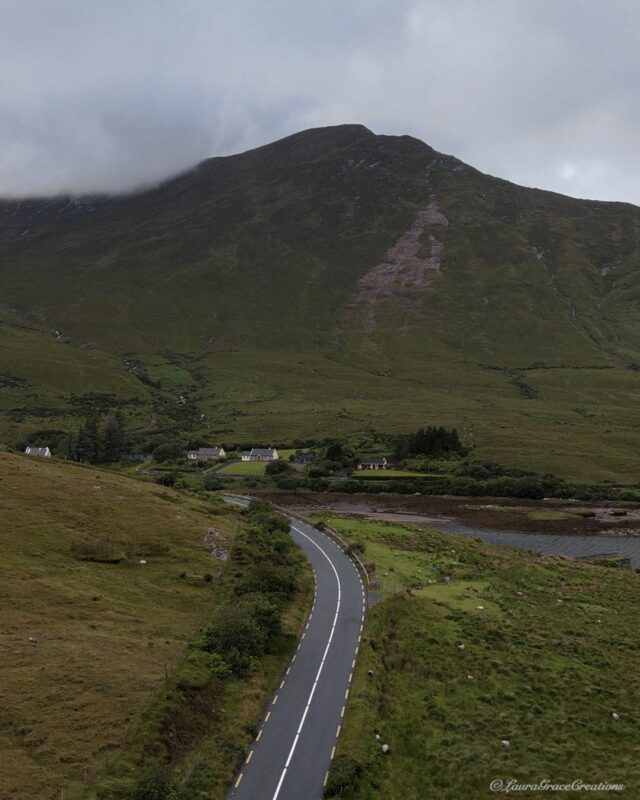 14. Go for a scenic drive
Honestly, Connemara is beautiful no matter the weather.
So, if the rain is super bad on the day you decide to visit I recommend jumping in the car and going for a drive.
You can still visit some of the major highlights such as Kylemore Abbey, Skyroad and Pine Island.
You could even wait in the car during the heavy showers and jump out for pictures when it's a little drier.
Don't let the rain deter you from enjoying the area's beauty because it is honestly one of the best places to visit in Ireland.
---
Things to do near Connemara
Ok, so while the next three places aren't technically in Connemara. They are great places to visit if you are planning to spend a few days in the area.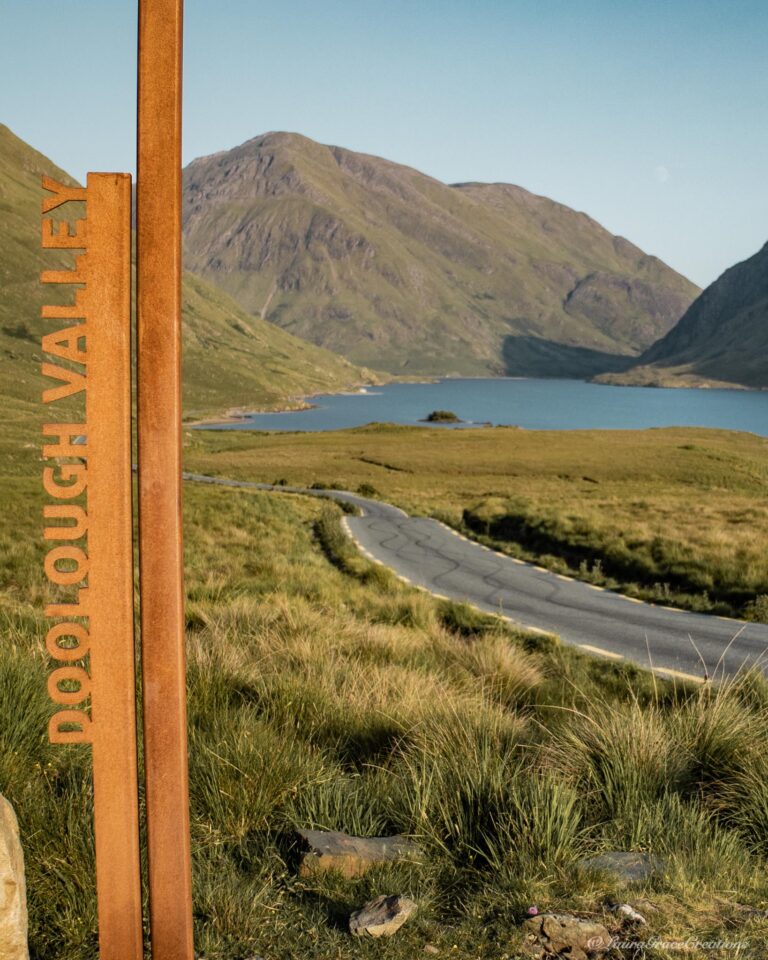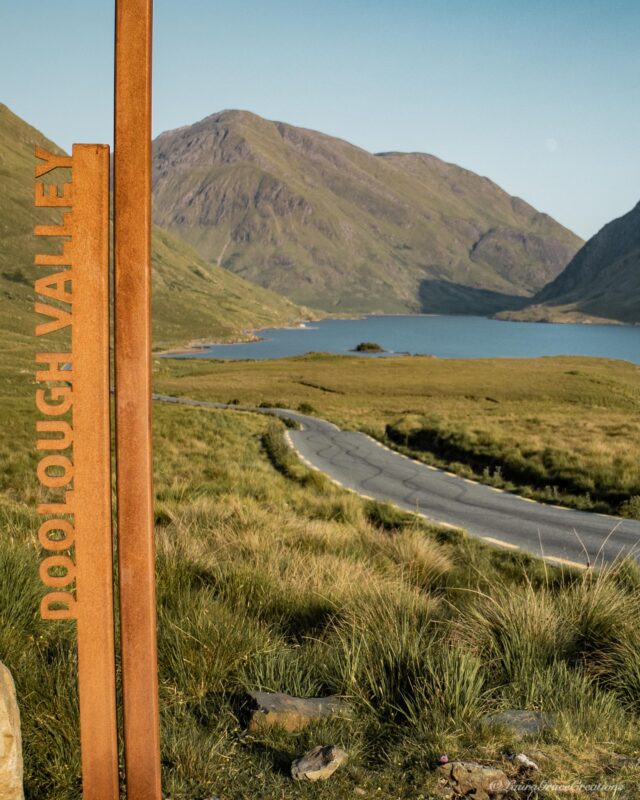 15. Go for a drive through Doolough Valley
Doolough Valley is located just a 15-minute drive from Ashleigh Falls. It would be a shame to have somewhere so beautiful right on your doorstep and not witness its beauty with your own eyes.
Doolough Valley is a stunning mountain pass. And is easily one of the best things to do in Mayo.
The drive is honestly one of my favourites in the country.
Take some time to admire the soaring mountains that surround the picturesque lake. Then when you are ready drive back toward Connemara.
---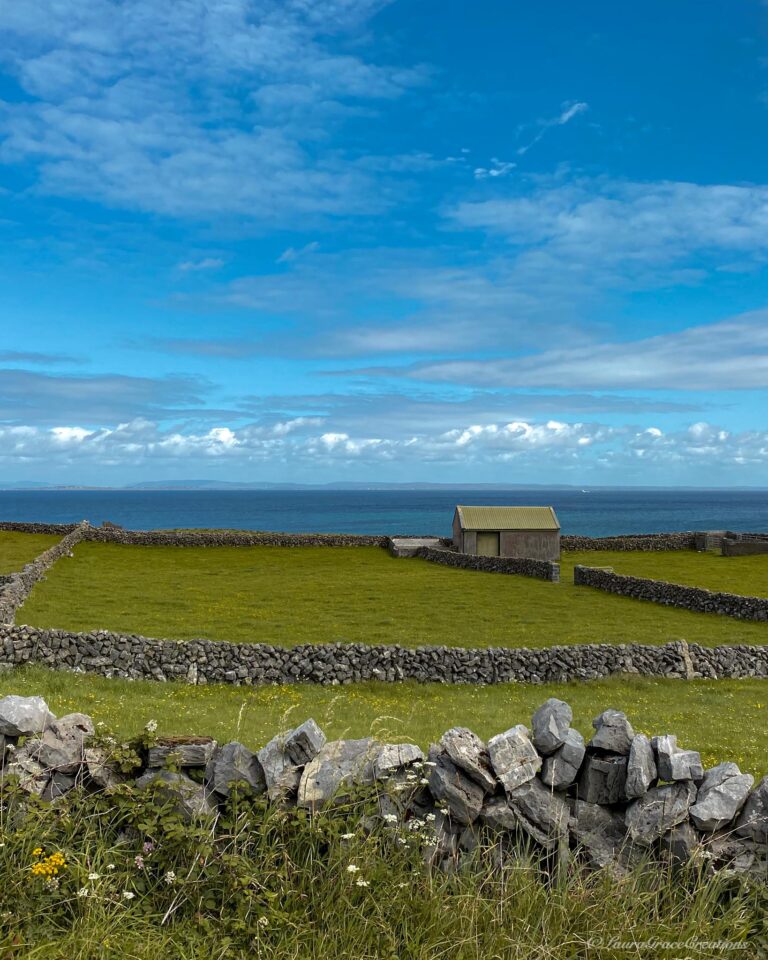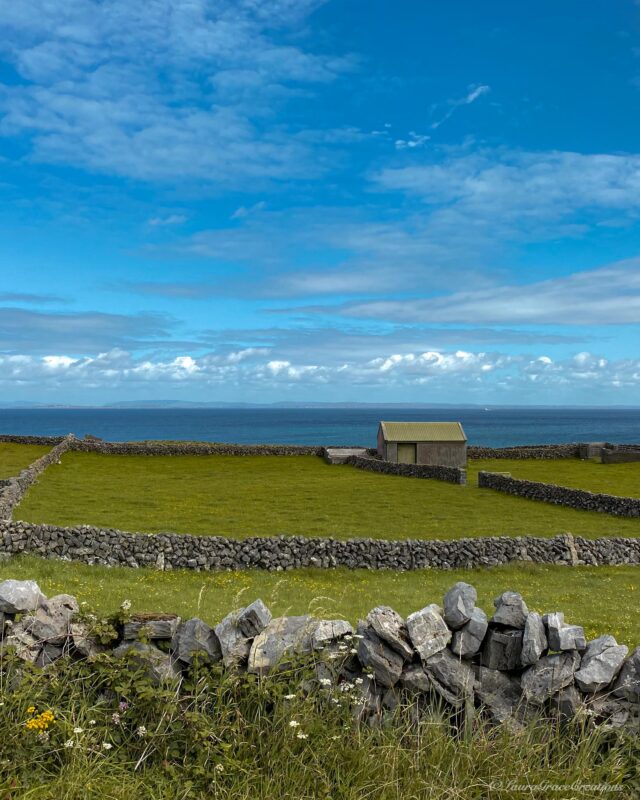 16. Go on a Day Trip to Inis Mór
Inis Mór is the largest of the three Aran Islands. It is a popular place to visit on a day trip from Connemara.
Tickets for the Ferry over range start at €30 return from Rossaveel harbour.
Once you arrive on the island I recommend renting a bike. This will cost around €15 for the day.
Please be mindful that they only take cash. There is one ATM on the island but it can get rather busy in the Summer months. I'd advise bringing cash with you.
There are many points of interest on Inis Mór. If you want to learn more about things to do on the island be sure to check out my blog post.
---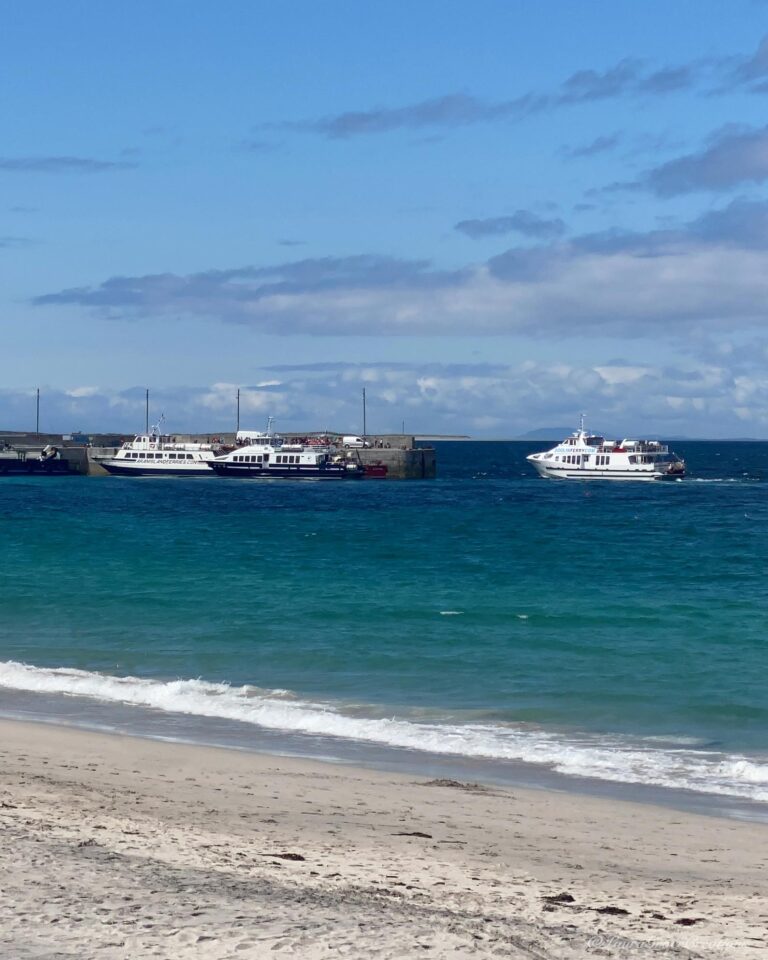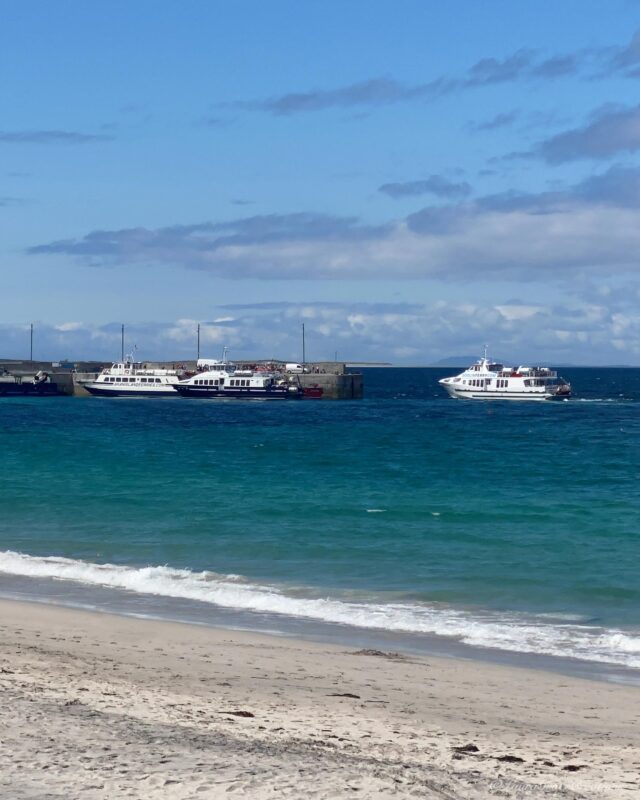 17. Take a Day Trip to Inis Oirr
Another great day trip from Connemara is Inis Oirr, the smallest of the three Aran Islands.
Again, the Ferry leaves from Rossaveel and I suggest you rent a bike to explore the Island.
While Inis Oirr is a smaller island, there are still equally as many things to do on it. Like, visit Plassy Shipwreck, Admire the view from O'Brien's Castle and take a stroll out to the Island's lighthouse.
Inis Oirr is also home to the bluest water I have ever seen in Ireland. It is a lovely spot to go for a swim.
If you would like to find out more about a day trip to the island, be sure to check out my Inis Oirr Youtube Video
Connemara Attractions Map
Check out my Things to do in Connemara Youtube Video