Walmart in Ireland: 2023 Plans & Shopping Alternatives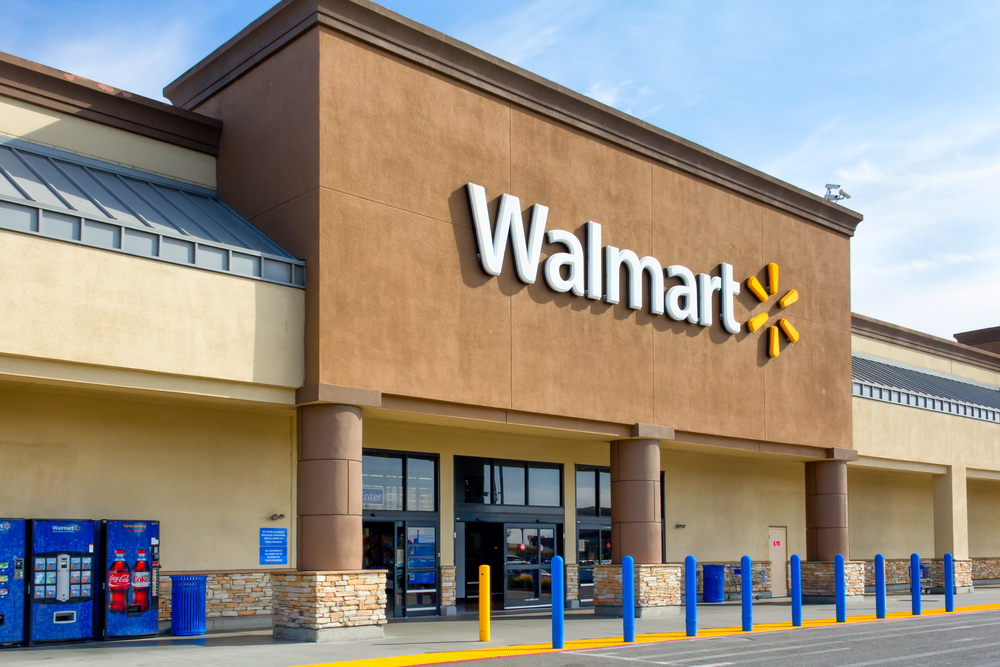 This post may contain affiliate links which means we make a commission at no extra cost to you
Can You Find Walmart in Ireland?
Walmart is the kind of store that has it all. Need something? Chances are, Walmart has it. It's easy to see why so many people, from the US and beyond, love this mega-store. With its massive success, you might presume that Walmart has expanded across the pond to Ireland. But, sadly, the landscapes of the Emerald Isle haven't welcomed a Walmart just yet. Don't worry, though while there is no Walmart in Ireland there are some great supermarket alternatives that are worth exploring when you visit.
Does Walmart Ship to Ireland?
It would be a dream to see Walmart offer international shipping to Ireland, however, that would involve a larger number of complications including high shipping and customs charges. And nobody wants to pay for that!
What are the alternatives to Walmart in Ireland?
As mentioned above Walmart hasn't set foot in Ireland just yet. But don't let that put a damper on your shopping experience! Ireland is brimming with fantastic supermarkets that are sure to cater to all your needs. Whether it's groceries, clothing, or homeware you're after, you'll find a wealth of options at your fingertips.
What is the closest alternative to Walmart in Ireland?
Tesco originated in the UK and is one of the world's largest retailers and has a strong presence in Ireland. The closest alternative to Walmart in Ireland is a Tesco Superstore. Whether you're looking for fresh produce, household items, clothing, or minor electronics, Tesco has got you covered. It is important to note that they do have an electronics section, but it's not as wide-ranging as Walmart's. They won't be selling TVs or laptops in the grocery aisle, that's for sure!
Another advantage to Tesco is their loyalty club system called the 'Clubcard' which allows you to earn points and get discounts on your purchases. It's like a little thank you for being a regular customer!
Are there any other alternatives to Walmart in Ireland?
The next closest thing to Walmart in Ireland is Dunnes Stores, a family-run Irish retail chain. It's a great place to get a taste of Irish products, especially their range of premium own-brand food and drink. You'll also find stylish, good-quality clothing and lovely items to spruce up your home. And like Tesco, they also have a loyalty program called 'VALUEclub' for earning points and enjoying rewards.
Dunnes tends to be a favourite among locals as the more you shop in-store the more you can avail of discounted items. Dunnes also offers a delivery service nationwide, making it a great option for those who dread the weekly food shop.
PRO TIPS: Dunnes is also a budget friendly clothing store so if you forgot to bring anything with you while packing for Ireland then I recommend stooping by here for some bits and bobs.
What other grocery stores are there in Ireland?
Ireland has a range of competing grocery stores to choose from. And while,these stores do not compare to Walmart in terms of clothing and electronic stock they do have a range of food options to choose from.
Aldi is known for its value-for-money products, you'll find top-quality groceries and household items at prices that are hard to beat. The store layout is simple and efficient, meaning you get in, get what you need, and get out without unnecessary fuss. Plus, they've got weekly 'Specialbuys' that range from gardening tools to vintage wines! This isle tends to have some great 'random finds'.
LIDL is the biggest competitor to ALDI and similarly is a great spot to score high-quality groceries and household essentials at wallet-friendly prices. They also have a neat rotating selection of non-food items each week, which could be anything from fitness gear to kitchen gadgets. You never know what you might find, making each visit to LIDL a mini adventure! Oh! and how can I forget the bakery? The LIDL bakery offers a range of tasty baked goods for exceptional prices.
SuperValu is a supermarket that's as Irish as they come. SuperValu prides itself on supporting local, with a huge range of products sourced from Irish suppliers. Whether you're after fresh veggies, artisan cheeses, or a delicious cut of Irish beef, SuperValu is your go-to. Plus, they have a 'Real Rewards' scheme where you can accumulate points and avail of neat savings. But…I do have to say, SuperValu tends to be more on the pricey side of things compared to other Irish supermarkets.
So, as you can see, whether you're a savvy saver or someone who loves to buy locally, our array of supermarkets in Ireland has something to cater to all your shopping needs!
Is there a Walmart in Northern Ireland?
Much like the Republic, there is also no Walmart Presence in Northern Ireland. However, there is a 'Walmart' substitute.
ASDA is owned by the same company as Walmart and is a common chained supermarket across the UK. They offer a range of food, electronics, homeware and clothing for very competitive prices. These stores tend to be rather larger much like their sistering company, Walmart.
What is the Best Walmart alternative in Ireland?
I would say both Tesco and Dunnes Stores are rather equal when it comes to comparing to Walmart Stores. And while both shops offer a club card scheme Dunnes Tends to offer more value for money. I also find that the food stays fresher for longer when purchased in Dunnes.
What is the Cheapest Walmart alternative in Ireland?
While LIDL or ADLI do not compare to Walmart in terms of electronics, clothing and homeware they do win the cake for the cheapest groceries. You can easily walk out with a week's shop for one person for under €60/50. Making them the perfect choice for those on a budget.
Can Walmart deliver to Ireland?
Unfortunely, Walmart does not offer international shipping to Ireland. Besides, to avail of a service like this would be quite costly due to customs, shipping and taxes.
Will Walmart open in Ireland?
Currently, Walmart has no plans to open in the Irish market. While Irish people would love the convince of a Walmart store I don't see it being a 'thing' here anytime soon.
In conclusion, while we may not see the iconic Walmart logo in Ireland any time soon, there are plenty of alternatives that offer a comparable shopping experience. Whether you're looking for value for money, the cheapest groceries, or a wide range of products, options like ASDA, Tesco, Dunnes Stores, LIDL, and ADLI have got you covered. So, even without Walmart, shopping in Ireland can still be convenient, varied, and budget-friendly!