Is Budapest Safe? A 2023 Guide to Navigating the Streets of Budapest
So, you're planning a trip to Hungary's capital city. And like most destinations you find yourself asking 'Is Budapest Safe?'. Budapest is a vibrant city, home to stunning architecture, rich history, and a lively nightlife scene. But like any other major city, safety should always be a priority for travellers. And that is what we are going to discuss today!
Let's dive into Budapest's safety for all walks of life, at night and how to be more safety conscious while visiting the capital of Hungary. But, before we dive in, I want to mention that I have visited Budapest on 4 separate occasions. So, I will try to provide insider tips and tricks when it comes to safety.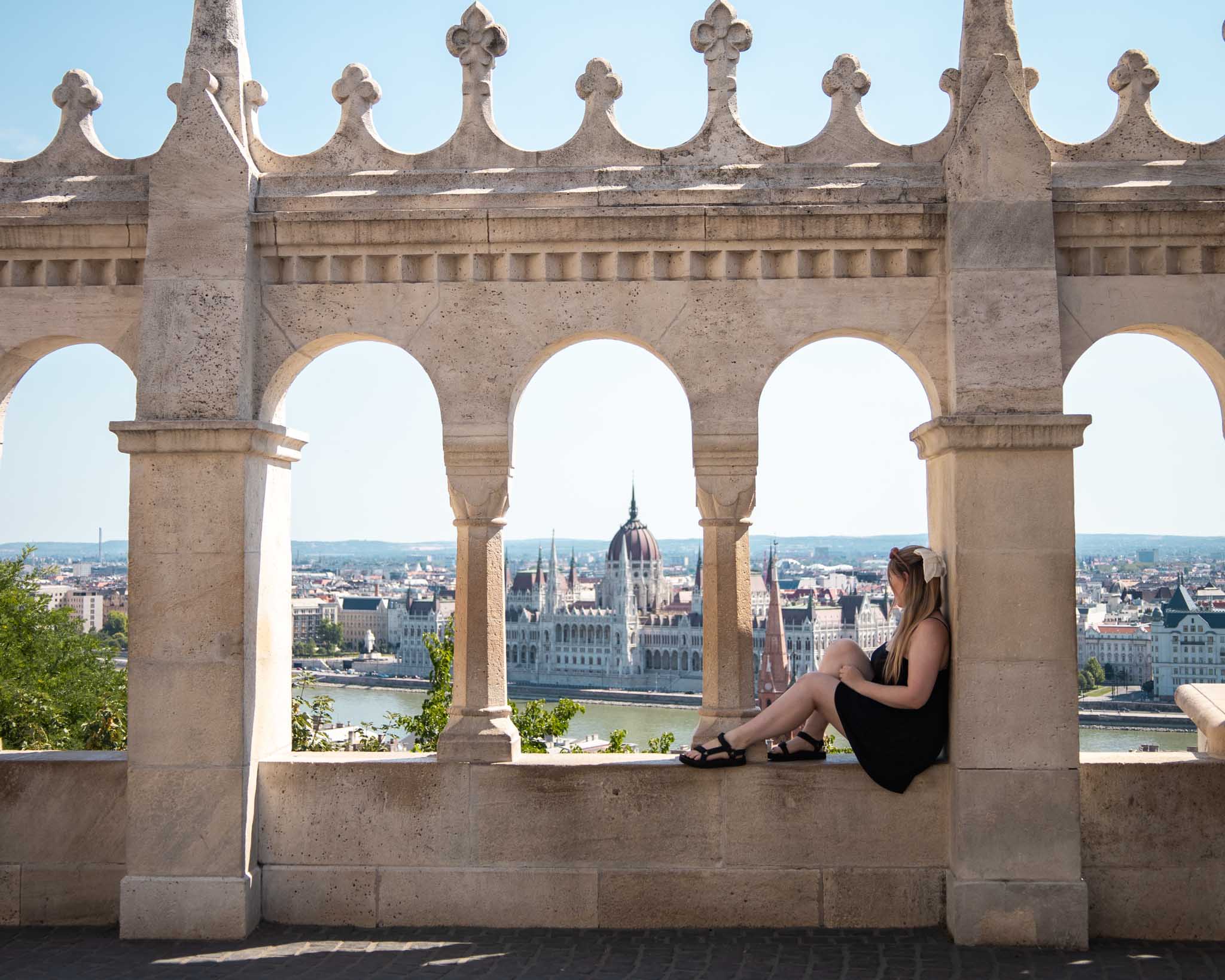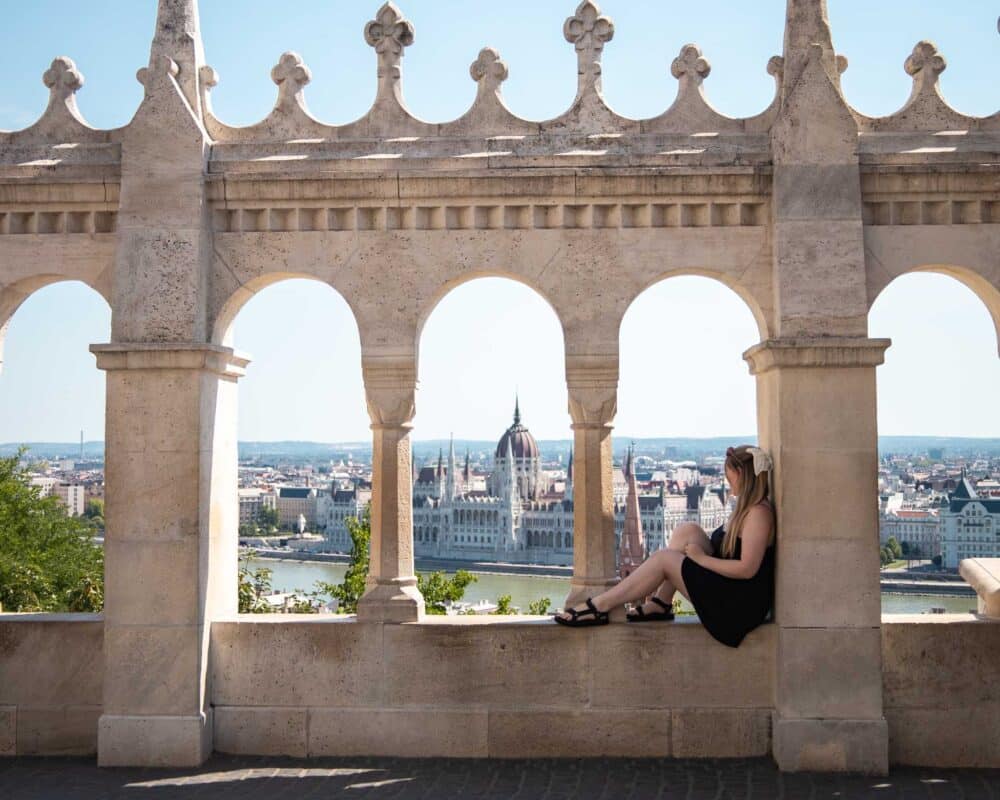 This post may contain affiliate links which means we make a commission at no extra cost to you
Is Budapest Safe?
Yes, by and large, Budapest is safe for tourists. Like any other major city around the world, petty crimes like pickpocketing or bag snatching can occur, particularly in crowded tourist areas and public transport. However, being mindful and taking standard safety precautions can significantly reduce your risk.
In terms of personal safety, Budapest is generally safe to walk around, even after dark. Streets are well-lit and usually bustling with people. However, it's always a wise idea to avoid less crowded and poorly lit areas at night, just as you would in any other city.
Part 1: General Safety in Budapest
First, let's talk about general safety in Budapest, in this section, we will cover Budapest Crime rates, safety in Budapest vs. other major European cities and the types of crimes you may come across.
Crime in Budapest: Is it common?
Crime in Budapest is not common. The city's crime rates are lower compared to many other major European cities.
The only kind of crime tourists may encounter are petty crimes like pickpocketing especially in crowded areas but with some careful vigilance and awareness, you will more than likely be crime-free on your trip.
And it is also always important to be aware of your location while exploring. Do a little bit of research about the neighbourhoods you plan to visit, especially if you're staying in the city for a longer period.
Overall, the chances of being a victim of crime in Budapest are very low, particularly if you stick to well-traveled areas and take standard safety precautions.
Budapest Safety Compared to Other European Cities
Generally speaking, Budapest stands out as an extremely safe city compared to some others in Europe. I have personally walked around Budapest solo on many occasions and never felt threated or scared.
When matched against other popular tourist destinations such as Barcelona, Rome, or Paris, Budapest's crime rates are notably lower. This makes it a perfect destination for solo or young group travellers.
Part 2: Safe & Rough Areas in Budapest
Let's now take a closer look at Budapest safety, district by district. Each neighbourhood has its own unique character, and safety can vary from one to another.
This section will give you a good idea of what to expect when you're navigating the charming streets of Budapest.
Is Buda Safe?
Yes, Buda is generally very safe. It's the city's hilly and residential side, packed with some of the most iconic sights like the Buda Castle, Fisherman's Bastion, and Gellért Hill.
While it doesn't have the vibrant nightlife of Pest, it exudes a tranquil ambiance that's appreciated by families and those seeking a quieter visit.
Crime rates here are low, and it's quite safe to walk after dark. Althoug, its not something I reccoend doing alone. I have that rule no matter what city I visit.
Is Pest Safe?
Yes, Pest is also generally safe.
This side of the city is known for its lively atmosphere, with an abundance of restaurants, bars, and nightclubs. Pest is home to famous landmarks such as the Parliament Building, Heroes' Square, and St. Stephen's Basilica.
The district tends to be busier and more dynamic than Buda, especially at night. As a result, it does see slightly higher crime rates, mostly petty crimes like pickpocketing, particularly in crowded tourist areas and late-night hotspots.
However, these instances are still relatively rare compared to many major European cities.
Just like any other urban area, it's important to stay alert and take basic precautions, particularly at night. Stick to well-lit areas, keep your belongings secure, and avoid walking alone in isolated places.
By taking these precautions, your experience in Pest should be enjoyable and without incident.
Is the Jewish Quarter in Budapest Safe?
The Jewish Quarter is an area within Pest and is generally considered safe. It's a vibrant district known for its rich history, beautiful synagogues, and unique ruin bars.
During the day, it bustles with tourists and locals alike exploring its various cultural sites and enjoying its wide array of eateries.
After dark, the area becomes a hub for nightlife, attracting crowds to its numerous bars and clubs.
Is the Suburbs of Budapest Safe?
If you are following along on my Budapest Itinerary, you may find yourself in the suburbs of Budapest when opting in to go caving or explore the secret cable car 😉
The suburbs of Budapest, like most suburban areas, offer a quieter, more laid-back lifestyle compared to the bustling city center.
These areas are typically safe and are popular living locations for many families and older residents. Crimes here are considerably lower and largely consist of minor infractions, such as small-scale property theft.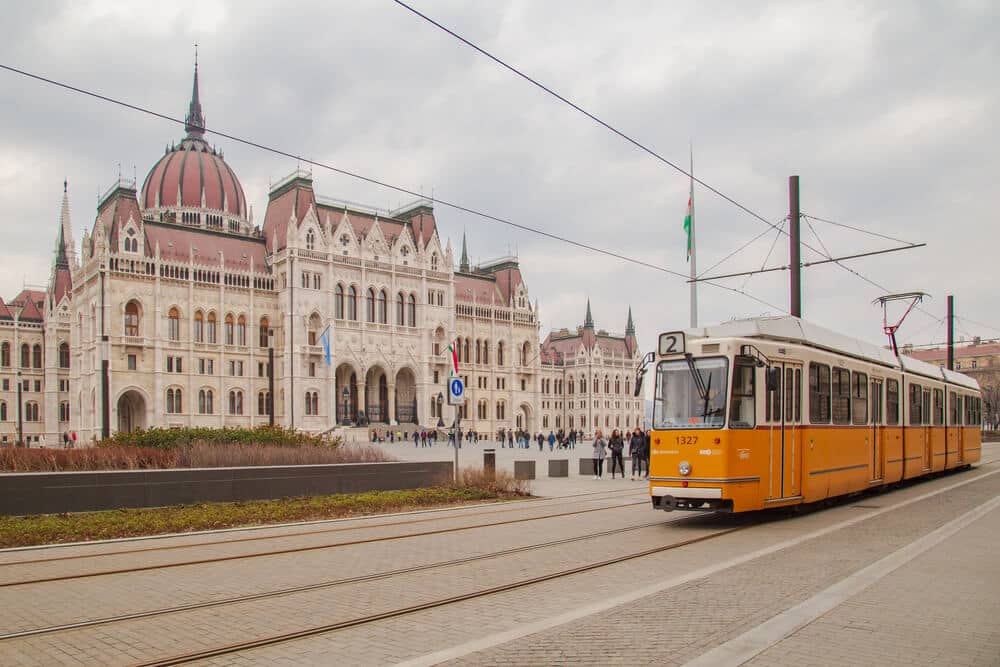 Part 3: Transport Safety in Budapest
When it comes to getting around in Budapest, safety is a top priority whether you're on foot, cycling, or using public transportation. The city is well-designed for all modes of transport and has implemented various measures to ensure a safe and smooth journey for everyone.
How safe are the buses and trains in Budapest?
Buses and trains in Budapest tend to be safe and reliable modes of transport. The city boasts a well-maintained and extensive public transportation network, including trams, buses, metro, and suburban railway lines, all of which are regularly patrolled by transport officers.
These services are punctual, and the vehicles are kept clean and in good working condition. Violent incidents on public transport are rare, however, like in any major city, passengers are advised to be mindful of their belongings to guard against pickpocketing.
Special care should also be taken during peak hours and on crowded routes.
Nonetheless, whether you're a local or a tourist, public transport in Budapest is a safe and convenient way to explore the city.
Are Taxi's Safe in Budapest?
Taxis in Budapest are generally considered safe and reliable. All legally operating taxis are yellow, equipped with a taxi meter, and display a prominent company logo.
Budapest does not have ride share services such as Uber, there all Taxi's you get should be fully licensed.
Additionally, they must provide a receipt upon completion of the journey. It's always advisable to book a taxi via an app or to hail one from designated taxi ranks rather than picking up unmarked taxis on the street. I got caught in a taxi scam on my first visit to Budapest. The man stopped on the side of the street for us (which is illegal) and we where charged double of what we should have been. Fares are regulated and should be clearly displayed (ours was not).
Is it Safe to Drive in Budapest?
Honestly, I wouldn't advise driving in Budapest. The city is very easy to navigate by foot or use of public transport. Therefore, there is very little need to rent a car.
However, if you do choose to drive, the city's roads are well-maintained and traffic signs are clearly marked. However, traffic can be heavy, especially during peak hours, and parking can be challenging in the downtown area.
Is it safe to Walk in Budapest?
Yes, walking around Budapest is considerably safe. I personally have never encountered any issues on my few times in the city.
I'm crime does escalate from time to time, but it is a rare occurrence and not something you should be overly worried about.
Once you mind yourself and stay alert you should have a lovely experience walking the fairytale streets of Budapest.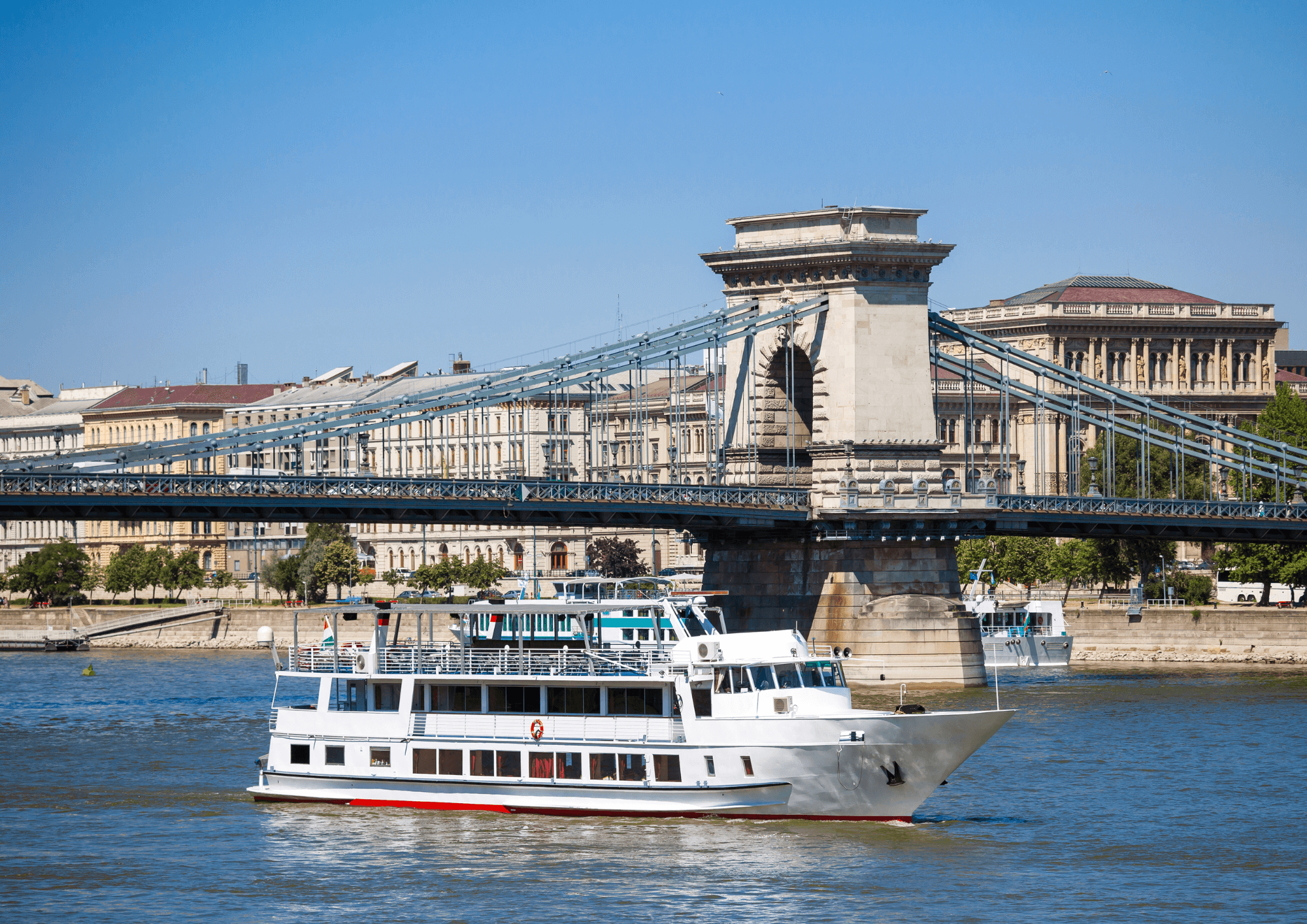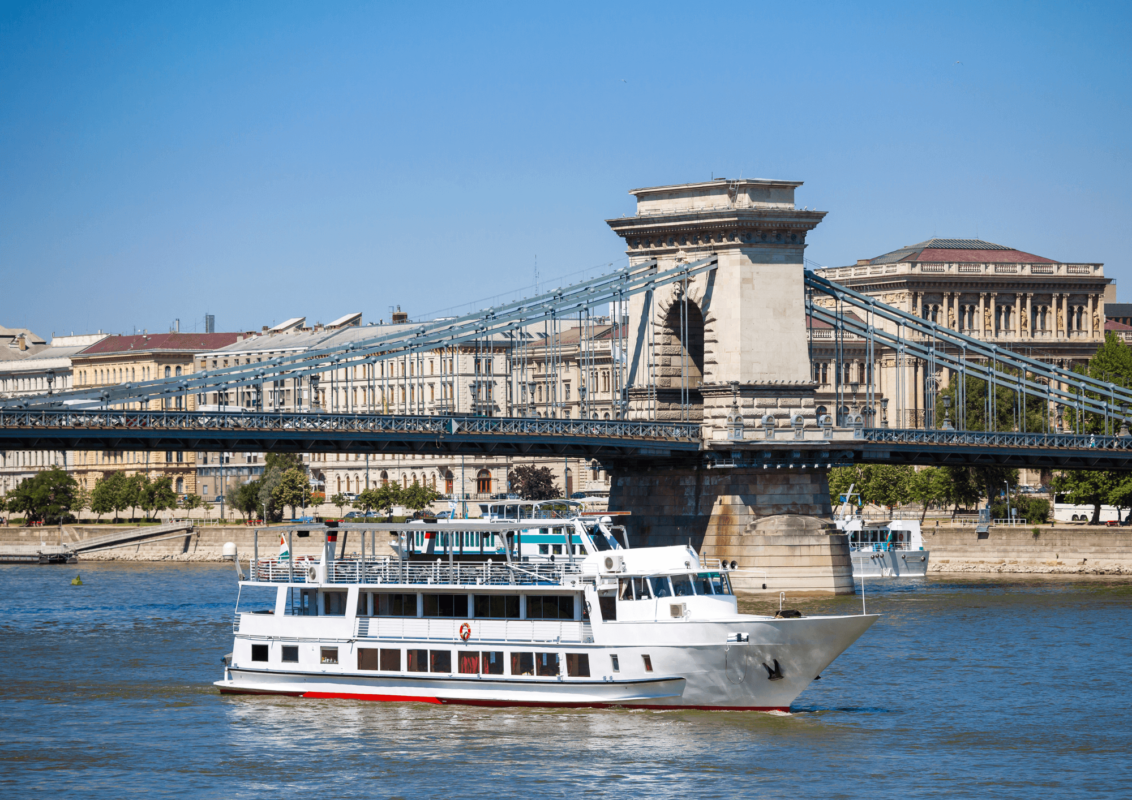 Part 4: Is Budapest Safe For Tourists?
Tourist Scams to Avoid in Budapest
Budapest, like any popular tourist destination, has its share of scams targeted at unsuspecting visitors. Here are a few to be aware of:
Currency Conversion Scams: Some establishments may attempt to take advantage of tourists' unfamiliarity with the local currency, the Hungarian Forint. Always double-check your bills and insist on paying in Forints instead of Euros where possible.
Overpriced Restaurants and Bars: Be cautious of restaurants and bars that don't display their prices outside. Some of these establishments may charge exorbitant prices, especially in heavily touristed areas.
Taxi Scams: As already pointed out, it's best to use licensed taxis and avoid hailing them from the street. Some unlicensed cabs may overcharge or take unnecessarily long routes.
Street Games: Avoid playing games like "shell game" or "three-card monte" on the street. These games are often rigged to the advantage of the operator and are meant to swindle tourists.
Fake Petitions: When backpacking Europe, I noticed that this scam is getting increasingly popular. Beware of people asking you to sign petitions, usually for a good cause or charity. They may ask for a donation after you've signed, and it can be difficult to get out of the situation once you've committed. Lucikly for me, I usually respond in Irish and they leave me alone. So, a little tip for you. If you don't want to engage in a conversation while traveling respond in a forgien language. Or, make up a few words of simlish they'll never know if its a real language or not. Works like a charm every time 🤣
Pickpocketing: As with any popular tourist destination, pickpocketing can be a concern. Be aware of your surroundings and keep valuables close to you at all times.
ATM: Try to use ATM's attached to banks, this isn't so much a scam as a way to save money. The banks tend to have the cheapest withdraw fee's.
Best Practices for Staying Safe as a Tourist in Budapest
Use Reputable Services: Whether it's for transport, tours, or accommodation, always opt for services that have good reviews and a strong reputation. This not only ensures the quality of your experience but also provides an extra layer of security during your travels.
Travel in Groups: There's safety in numbers. Try to travel with friends or join organized group tours, especially when exploring less touristy areas or venturing out at night.
Keep Personal Information Private: Be cautious about whom you share personal information with, especially on social media where scammers may be on the lookout for potential targets.
Stay Alert: This can't be emphasized enough. Always be aware of your surroundings, especially in crowded areas where pickpockets are more likely to operate. Also, avoid showing off expensive possessions which may make you a target for thieves.
Have Emergency Contacts: Ensure you have all the relevant emergency contact numbers for the area you are in. This includes numbers for the local police, your country's embassy, and a trusted local contact if possible.
Part 5: Is Budapest Safe for Solo Female Travellers?
I felt extremely safe while travelling Budapest Solo. How ever there where a few things I did to ensure this. I have highlighted some tips and advice on how to stay safe in Budapest as a solo female traveller.
Keep your belongings close: A small backpack or cross-body bag is a smart choice as it allows you to keep an eye on your stuff and know that it is always close by.
Trust your instincts: If something doesn't feel right, it probably isn't. Trust your gut. If a place or person makes you uncomfortable, don't hesitate to remove yourself from the situation. Your safety is more important than anything else.
Use earphones when using Google Maps: When navigating the streets of a new city alone Google Maps can become one's best friend. But, looking down at your phone at maps makes it obvious that you are alone. Instead, have the map instructions play through your earphones and walk with confidence.
Don't tell others you are a solo traveller: Be mindful of who you tell you are travelling alone. It is ok to make up white lies like 'I'm waiting for my boyfriend' or 'My friend is back at the hostel'.
Share Your Location: Sharing your location with a family member or friend is always a good idea when you are travelling alone.
Part 7: Food and Drink Safety in Budapest
Genrally speaking, eating out in Budapest is a safe and delicious experience. Hungarian cuisine is a mix of Eastern European and Turkish influences, with an emphasis on hearty, meaty dishes. Eating local dishes is a great way to explore the culture and flavours of Budapest.
The city is also known for it vibrant nightlife, from the famous ruin bars, party boat tours to wine and food tasting experiences. As alcohol is the forefront of all these activities, it is important to be extra cautious. This goes without saying no matter where you are in the world.
Top Places to eat breakfast and brunch in Budapest
Top Places to Each Lunch/Dinner in Budapest
Bors Gastro Bar: A much-loved establishment among locals and tourists alike, Bors Gastro Bar is known for its unique take on traditional Hungarian dishes and its delectable array of soups and sandwiches. Visit their Facebook page for more information.
Mazel Tov: An enchanting eatery set in an old ruin bar, Mazel Tov offers a delightful mix of Middle Eastern and Mediterranean cuisine. osenstein offers dishes like beef goulash, matzo ball soup, and a variety of fish dishes.
Vintage Garden: This stunning restaurant offers French-inspired dishes with a Hungarian twist, set in a whimsical garden-themed setting.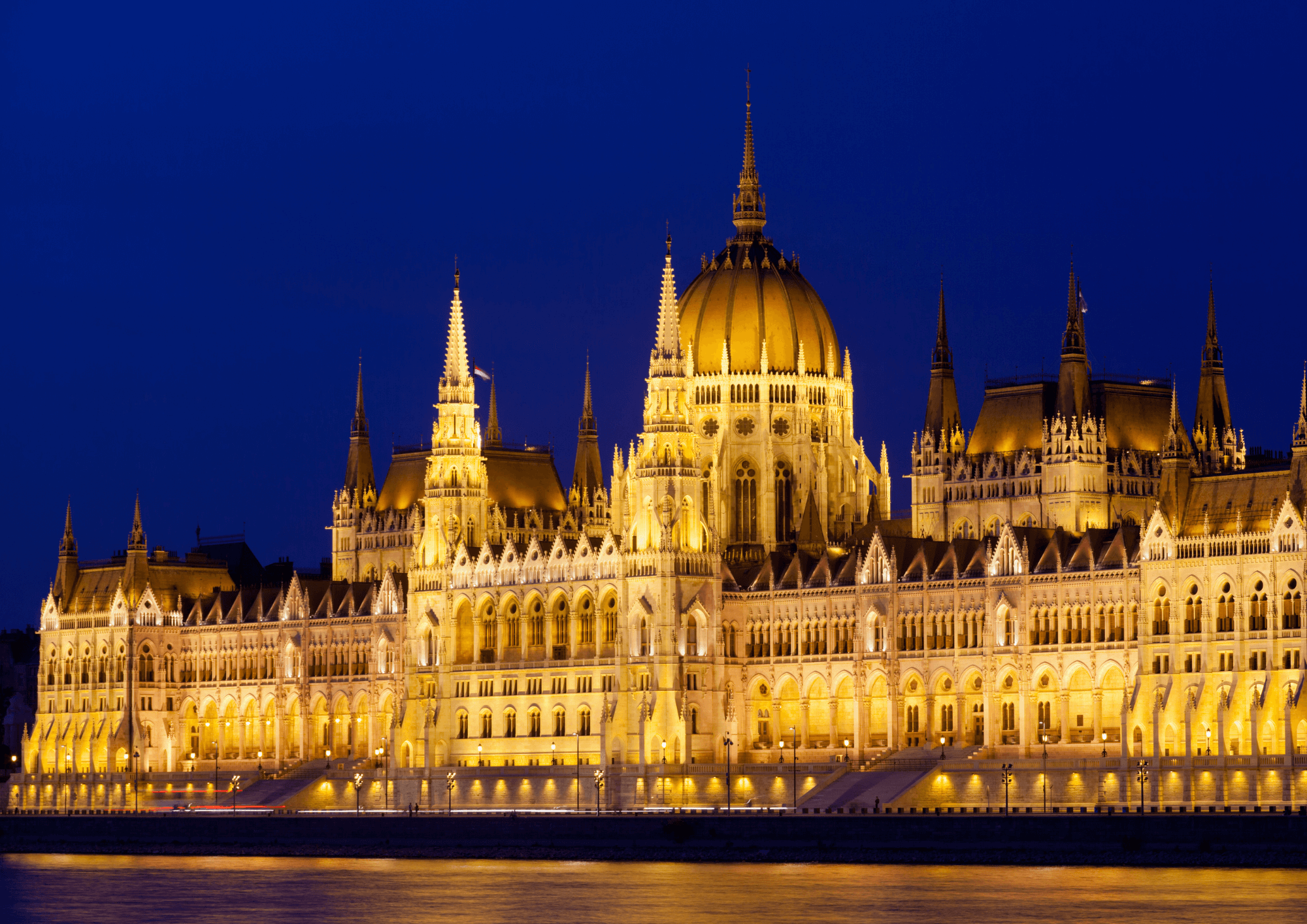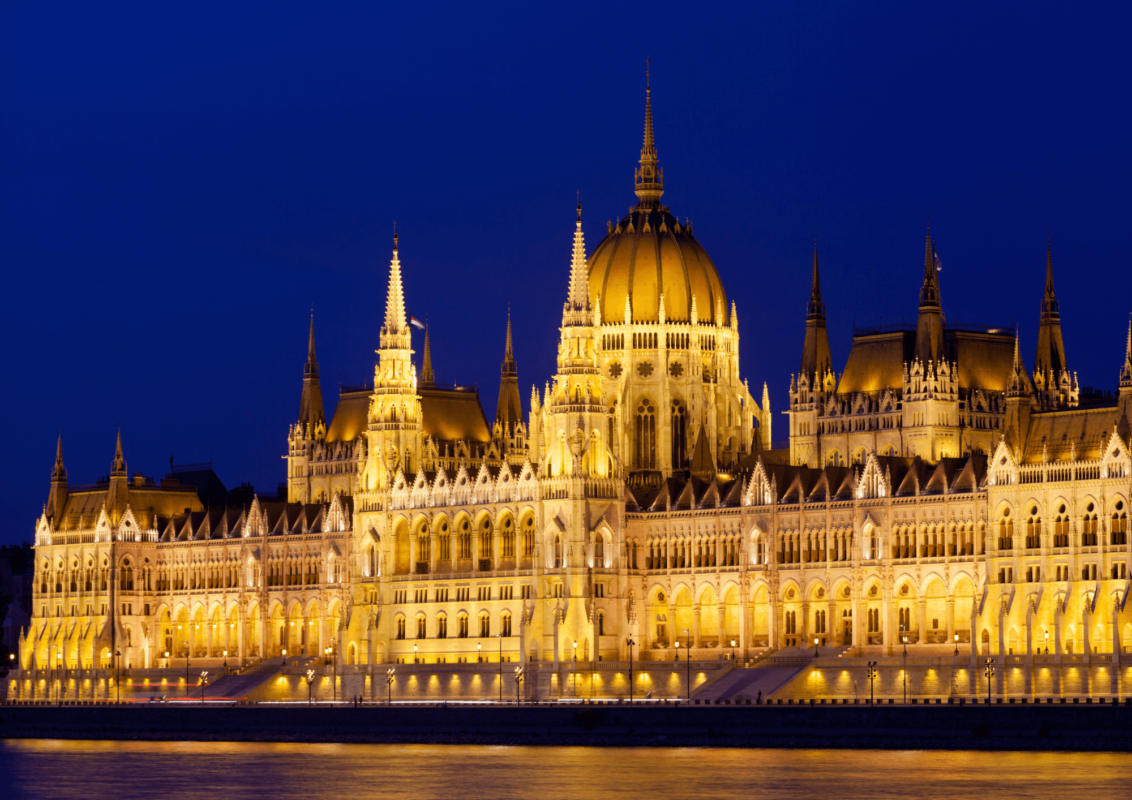 Part 8: Is it Safe at Night in Budapest?
Budapest, the vibrant capital of Hungary, is renowned for its nightlife, attracting tourists and party-goers from around the globe. However, like any bustling city, it's essential to take safety into account, especially during the nighttime hours.
In the following section, we will delve into the general safety aspects of Budapest after dark, offering tips and advice to ensure your night adventures are both fun and secure.
Is Budapest Safe at Night?
Budapest is considered safe for tourists, even at night. As we already discussed, the city has a relatively low crime rate, and incidents of violent crime are uncommon.
Of course it is important to try to stick to well-lit areas, avoid walking alone late at night, especially in deserted or less populous areas, and keep an eye on your belongings, particularly in crowded places.
It's also a good idea to inform someone of your whereabouts if you're going out late.
While enjoying Budapest's nightlife, ensure you drink responsibly and know your limits to avoid potentially dangerous situations.
By taking these simple precautions, you can enjoy the vibrant nightlife of Budapest with peace of mind.
Tips for Staying Safe at Night in Budapest
Keep your belongings secure. Don't leave your bags or wallets unattended. It's better to keep them close and secure.
Know your limits. Enjoy your drinks, but remember not to drink too much.
Watch your drinks. It sounds like common sense, but it's worth repeating. Be sure no one can tamper with your drinks. If you do leave your drink unattended, it's better to get a new one.
Trust your instincts. If a situation or a place feels uncomfortable or unsafe, trust your gut and remove yourself from that environment.
Places to Visit in Budapest at Night
When the sun goes down, Budapest really comes to life. Let's explore some of the best that Budapest's nightlife has to offer:
Szimpla Kert: Often touted as one of the best ruin bars in the world, Szimpla Kert is an essential stop for party-goers in Budapest. They also host a farmers' market on Sundays where you can sample an array of local produce. Visit their website for more information.
Instant: This colossal night club spans multiple buildings and offers a variety of music across its numerous dance floors. Instant offers a bar menu with snacks and light meals to keep you going through the night.
Corvintető: Known for its rooftop setting and stunning views of Budapest, Corvintető offers patrons a bar menu featuring a selection of comfort food.
Ötkert: This popular club in downtown Budapest offers a variety of music genres and a small menu of bar snacks for party-goers.
[Sparty Baths:](https://spartybooking.com/) For a unique party experience, consider the Sparty Baths. Taking place in Budapest's famous thermal baths, these parties feature DJs, light shows, and a vibrant, energetic atmosphere. Check their [website](https://spartybooking.com/) for event details and tickets.
Budapest Party Boat Tours: Enjoy the glittering panorama of Budapest from the Danube with a variety of party boat tours. The cruises often include live music, DJs, and drinks, making them a memorable part of the city's nightlife.
Elegant Nights at the Budapest Opera House: For a more refined evening, consider a performance at the Budapest Opera House. The stunning architecture and world-class performances make it a must-visit for culture and art enthusiasts. Remember to dress smartly for the occasion.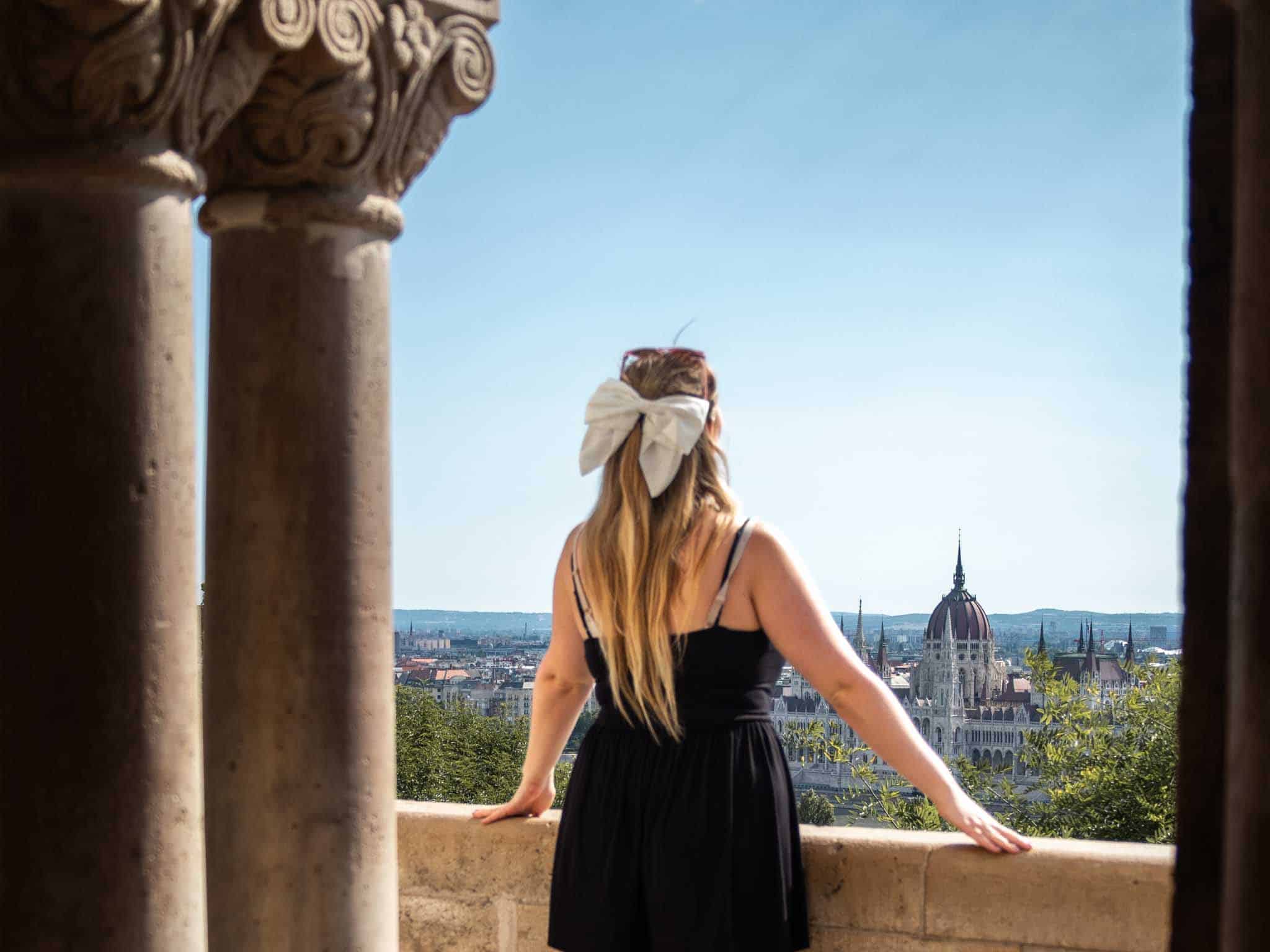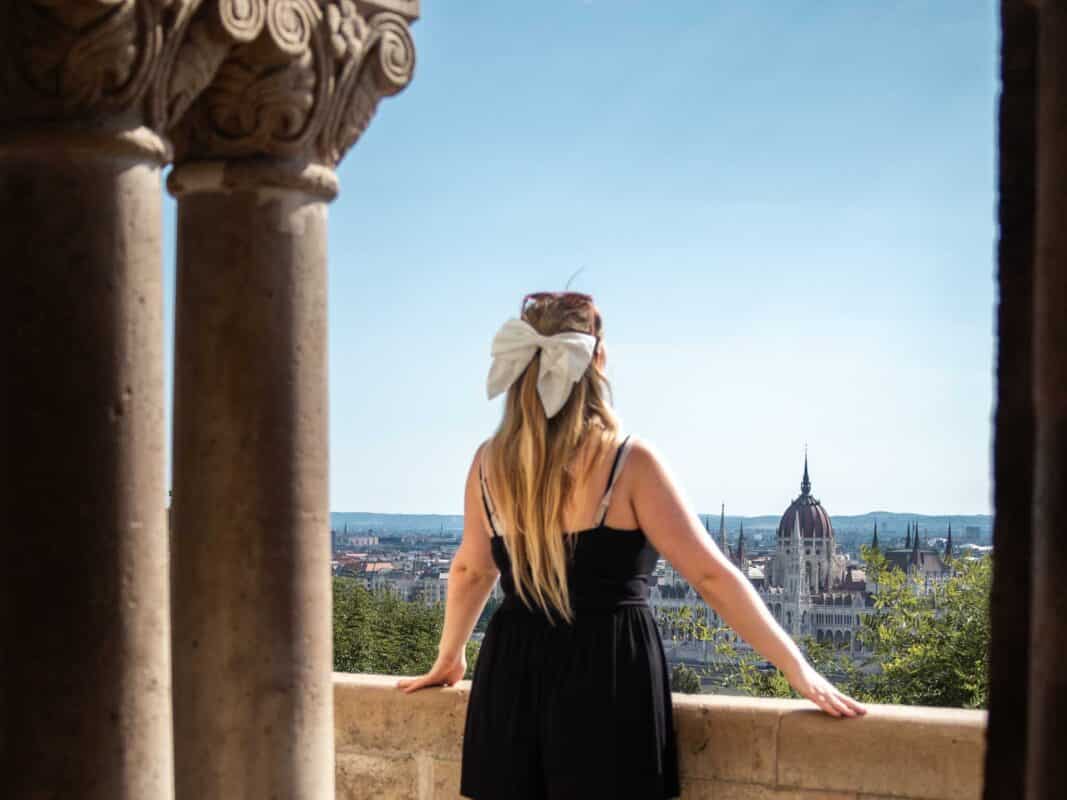 Part 9: Safety for Different Types of People day and night
Budapest is a city that embraces diversity, making it a great destination for all types of travellers. Whether you're a solo adventurer, exploring with a group, or travelling with family, the city has so much to offer both day and night.
Is Budapest Safe for Families?
Yes, Budapest is a safe city for families. There are plenty of family-friendly activities and destinations to choose from. Public transportation is reliable and easy to navigate, and the residents are generally very welcoming to tourists.
Things to Do in Budapest for Families
Budapest Zoo & Botanical Garden: A delight for kids and adults alike. The zoo is home to a variety of exotic animals and also features a beautiful botanical garden.
Tropicarium:A fascinating display of different ecosystems, housing everything from tropical fish to crocodiles, and even a shark tank.
Hungarian Natural History Museum: A fun and educational experience with interactive exhibits on the natural world.
The City Park: A perfect family outing spot with a fairy tale castle, ice skating in winter, a lake for boating in summer, and a mini amusement park.
Margaret Island: A tranquil getaway in the heart of the city, offering playgrounds, a mini zoo, and pedalos for rent.
Is Budapest Safe for People With Disabilities?
Budapest, like many European cities, is gradually improving its accessibility for people with disabilities. The city is increasingly aware of the need for accessible facilities and services, making it a safer destination for individuals with disabilities.
Budapest Zoo and Botanical Garden: One of the oldest zoos in the world, it offers wheelchair accessibility and assistance for visually impaired individuals.
Budapest Thermal Baths: Many of these historic baths have been updated to include accessibility features, such as lifts and ramps.
Hungarian National Museum: This museum provides a cultural and historical insight into Hungary, with wheelchair access available.
The Danube Promenade: The Promenade is flat and easily navigable for wheelchairs, offering stunning views of the city and the river.
Buda Castle: Although a historical site, efforts have been made to enhance its accessibility with the introduction of elevators.
Please note that while Budapest is making strides in accessibility, not all areas or attractions may be fully accessible. It is recommended to research specific locations and accommodations prior to visiting. I found this fantastic website that goes into detail about Budapest's accessibility for wheelchair users.
Is Budapest safe for Black People?
Budapest, like many global cities, is generally safe for people of all ethnicities, including Black people. The city is multicultural and diverse, with residents and tourists from around the world.
As with any travel destination, it's important to be aware of your surroundings and exercise general safety measures. However, instances of racial discrimination are relatively rare and do not represent the attitudes of the wider population.
Hungary's capital city prides itself on its welcoming atmosphere, rich history, and cultural inclusivity.
Is Budapest Safe for Members of the LGBTQ+ Community?
Budapest, while not as progressive as some Western European cities, generally provides a safe and welcoming environment for members of the LGBTQ+ community.
The city hosts a vibrant Pride celebration annually, and there are numerous LGBTQ+-friendly bars, clubs, and establishments throughout Budapest.
Things to do for people in the LGBTQ+ Community in Budapest?
Visit the Sziv Rainbow Center: This LGBTQ+ center offers various resources and events that cater to the community.
Explore Nightlife at District VII: District VII is home to several gay bars and clubs, including Why Not Café and Bar, and AlterEgo Club.
Attend LGBTQ+ Film and Culture Festivals: Budapest hosts LGBTQ+ film and culture festivals throughout the year, such as The Magic Mirror and Budapest Pride LGBTQ Film Festival.
Is Budapest Safe for non-Hungarian Speakers?
Yes, Budapest is generally safe for non-Hungarian speakers. English is commonly spoken, particularly in tourist areas, hotels, restaurants, and shops. Most signs in Budapest, including street signs and information signs at tourist attractions, are also available in English.
However, knowing basic Hungarian phrases can be handy in certain situations and is appreciated by locals.
Here are some common Hungarian phrases phonetically spelled out for easy pronunciation:
Hello: Szia (See-ya)
Thank you: Köszönöm (Koh-so-nohm)
Yes: Igen (Ee-gen)
No: Nem (Nehm)
Excuse me: Elnézést (El-nay-zayst)
I don't understand: Nem értem (Nehm air-tem)
Where is the restroom?: Hol van a WC? (Hohl vahn ah Veh-tseh)
Goodbye: Viszlát (Visz-laht)
There are also numerous language translation apps available that can assist in bridging the language gap if needed. I recommend downloading the google translate app, this allows you to take pictures of mentues and signs in different languages and translate them. Honestly its a lifesaver when travelling.
Part 10: Top Safety Tips for Budapest
Staying Safe in Crowded Areas: Budapest can get quite busy, especially during peak tourist season. Always keep an eye on your belongings, and avoid displaying expensive items in public.
Night-time Safety: Stick to well-lit areas at night and try to walk in groups. Budapest is generally safe, but it's always better to be cautious.
Public Transportation: Budapest's public transportation is generally safe; however, do keep an eye on your belongings during rush hour.
Respectful Interaction: The locals in Budapest are friendly and welcoming. When interacting, remember to be respectful and aware of cultural norms.
Emergencies: In case of an emergency, dial 112 from any phone. This number will connect you to the police, ambulance, or fire brigade services.
Road Safety: If you plan to drive, remember that in Hungary, they drive on the right side of the road. Always wear your seatbelt, and respect the speed limits.
Alcohol Consumption: The legal drinking age in Budapest is 18. Drink responsibly and always plan your journey home in advance.
Scammer Awareness: While not common, be aware of any potential scammers or pickpockets, especially in crowded tourist areas. Stay vigilant and keep your belongings secure.
Part 11: Safe Places to Stay in Budapest
There are a plethora of accommodations to suit every budget in Budapest:
Part 12: Things to do in Budapest
Visit the Parliament Building: As one of the most iconic structures in Budapest, the Hungarian Parliament Building is a must-see for its breathtaking Gothic Revival architecture.
Buda Castle: The historical castle and palace complex of the Hungarian kings offers stunning views of the city. You can also visit the Hungarian National Gallery and The Budapest History Museum located within the castle.
Thermal Baths: Experience Budapest's famous thermal baths, such as the Széchenyi Thermal Bath and Gellért Baths, where you can relax and soak in the hot mineral waters.
Fisherman's Bastion: This neo-Gothic and neo-Romanesque style terrace offers panoramic views of the city, including the Parliament, Margaret Island, and as far as the Buda Hills.
St. Stephen's Basilica: Named in honor of the first King of Hungary, this basilica is a significant religious building that also offers panoramic city views from its dome.
Margaret Island: A tranquil getaway in the heart of the city, perfect for picnics, strolls, or bike rides.
The Great Market Hall: This is the largest and oldest indoor market in Budapest, offering a variety of food stalls, souvenirs, and Hungarian craft products.
Andrássy Avenue and Heroes' Square: Take a walk along this iconic boulevard, ending at Heroes' Square, a major square noted for its iconic statue complex. You can also visit the nearby Vajdahunyad Castle, an architectural marvel.
Jewish Quarter: Explore Budapest's rich Jewish heritage in this vibrant neighborhood, home to synagogues, street art, and the historic Holocaust Memorial Center.
Ruin Bars: For a unique nightlife experience, check out one of Budapest's famous ruin bars, which are converted abandoned buildings decorated with quirky art and offering a lively atmosphere.
Danube River Cruise: See the city from a different perspective by taking a boat tour along the Danube River, passing by iconic landmarks such as the Parliament building and Chain Bridge.
Conclusion: Is Budapest Safe?
Following the completion of this post, it is clest that Budapest is infact safe for those planning a visit. If you are looking for more Budapest recourse check out my links down below.
Planning on spending a few days in Budapest? Check out my FREE resources to help plan your trip!
Planning a trip to Europe? Here's some post to help with your planning!