LOOKING FOR THE BEST FOOD TOURS IN MUNICH? – I've Got You Covered
LOOKING FOR THE BEST FOOD TOURS IN MUNICH?
Well, then you have come to the right place. Munich is an incredible city, full of wonderful things to do. One of my personal favourites is trying all the delicious Bavarian Cuisine. Now, you can, of course, sample all the tasty bites Munich has to offer alone but getting advice from a local is really the best way to go. And that is why I have hand-picked for you some of the BEST FOOD TOURS IN MUNICH that you NEED to try!
This post may contain affiliate links which means we make a commission at no extra cost to you
Just imagine joining a group of enthusiastic foodies, all together for the same reason, to sample the mouth-watering Weisswurst Sassuage, homemade Schmalznudel and freshly baked pastries. It's the ultimate activity to add to your Europe Itinerary.
Going on a Food tour in Munich is a wonderful way to see the bustling German city. But with many food tours to choose from picking the right one can be a daunting task.
And that's where I come in!
Let me take on the hard work by highlighting the best Food Tours in Munich on the market. I have spent time reading the reviews and highlighting the pros and cons of each so you don't have to.
So, what are you waiting for? Let's start planning and booking your unforgettable Munich tour experience!
Related Post: Fairytale Places in Europe *Hint* Munich is on the list! 😉
Top 3 Picks: Food Tours in Munich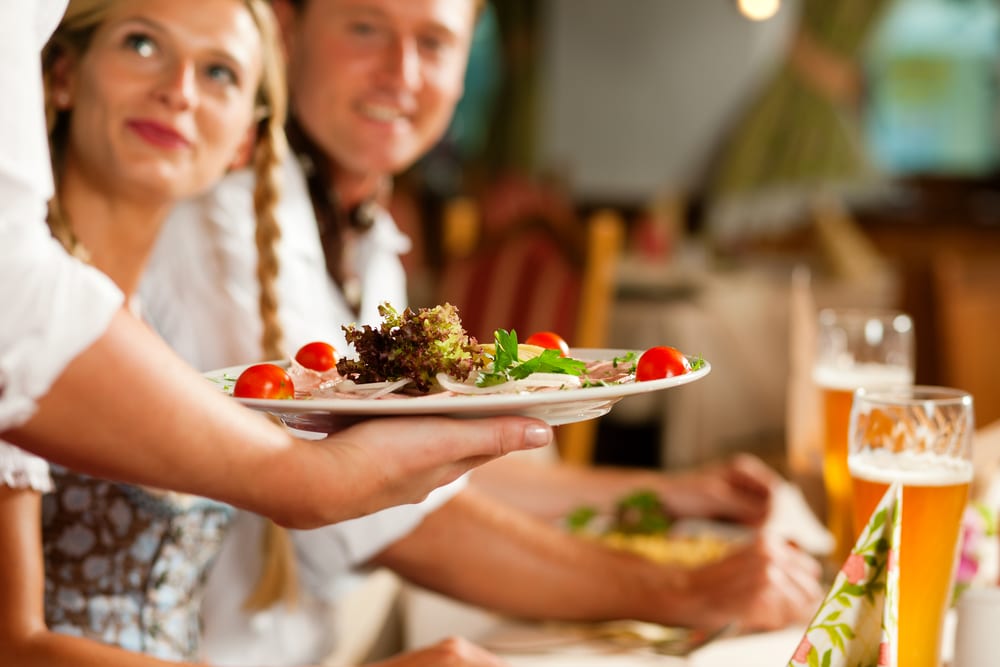 #2 PRIVATE MUNICH FOOD TOUR
#3 BREAKFAST MUNICH FOOD TOUR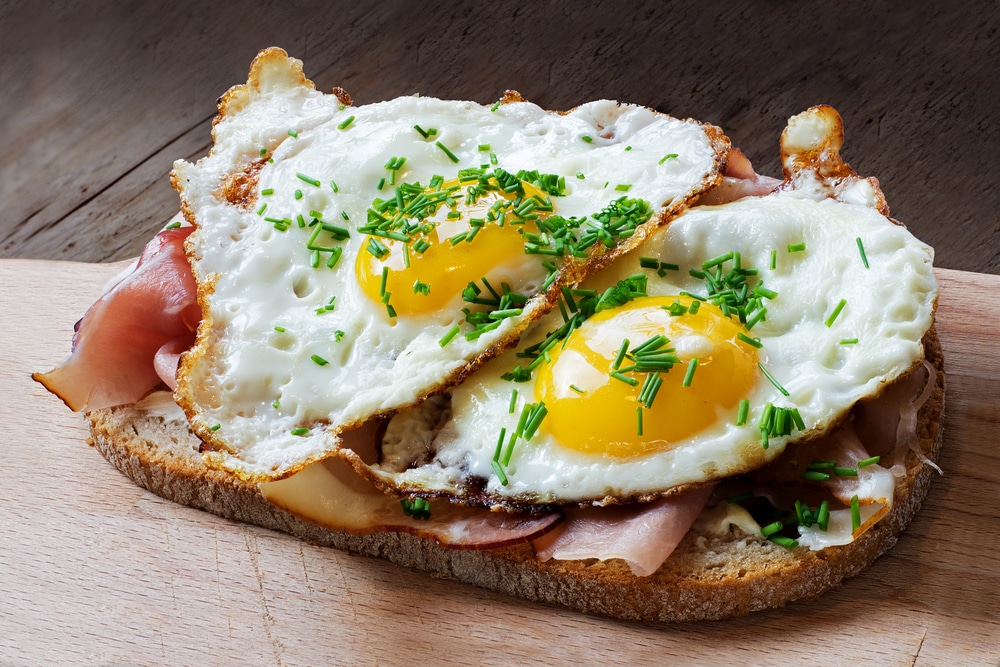 ---
The Best Food Tours in Munich!
I have highlighted the best food tours in Munich. Want to taste the goodness of German cuisine while in Munich but have no idea what tour to take? Well, I have just made your choose that little bit easier with these top-notch experiences.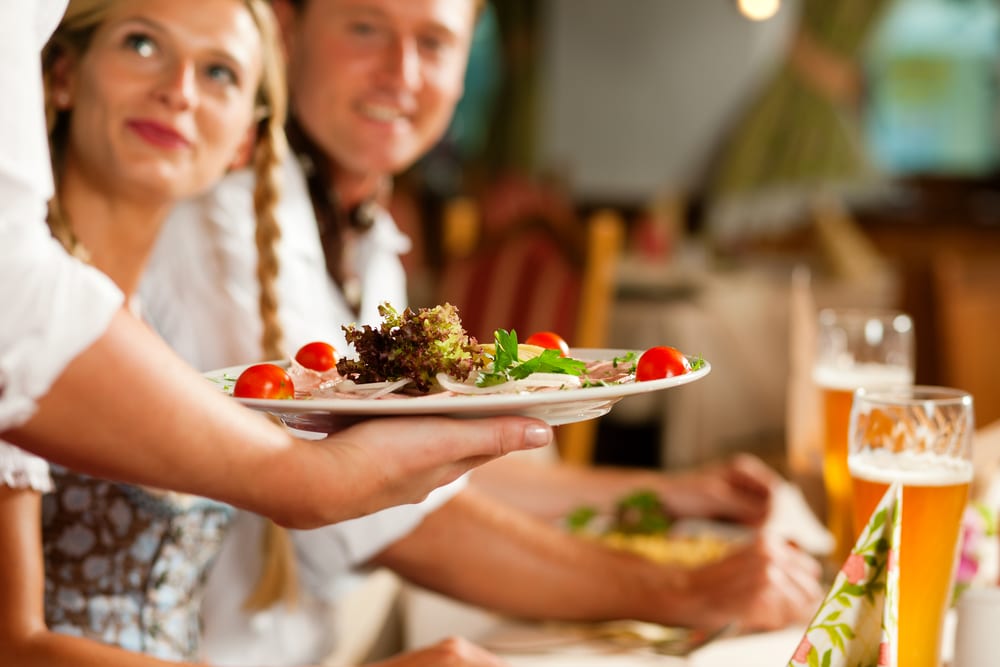 ⭐️ Rating: 5 Star Rating | ⏳ Tour Length: 3 Hours | ⛰️ Check Rates and Availability | 💰 €€
I wanted to kick start this post with the highest-rated Munich Food Tour on Viators. It is the ultimate experience for foodies! The Munich Viktualienmarkt and Beyond Tour is a fantastic way to explore Munich's culinary scene.
You will have the opportunity to sample some of the tastiest bites from Weisswurst (White Sausage) to local Weißbier (wheat beer), and even hand-crafted cakes – THEY ARE DELISH! The tour is perfect for anyone who's curious about local cuisine and is up for trying new things.
What makes this tour unique is the locations change based on seasons, so there's always something fresh and exciting to look forward to. They also limit the guest to 10 people or less which gives you plenty of time to ask your guide questions about the food and city.
So, if you're someone who loves good food, enjoys learning about local history, and wants a unique, fun-filled experience, then this tour is made for you!
Pros
Varied Tasty Bites: From Weisswurst to Weißbier, there's plenty of local cuisine to sample.
Seasonal Changes: The locations vary based on seasons, so every tour is a new and unique experience.
Small Group Size: With a limit of 10 guests per tour, it ensures a personalized and interactive experience.
Informative Guide: There's ample opportunity to ask your guide questions about the food and city.
Cons
Not for Picky Eaters: If you're not open to trying new foods, this might not be the best fit for you.
Availability Limitations: Due to the small group size, the tour might get fully booked quickly, so it's best to reserve your spot early.
Kevin made this tour absolutely the best!! He was knowledgeable about the food but also very passionate about wanting you to enjoy the whole experience. In addition to the food, he also takes you on a walking tour of different sites in Munich. I highly recommend this for anyone visiting and a definite must for foodies!
---
⭐️ Rating: 5 Star Rating | ⏳ Tour Length: 3/4 Hours | ⛰️ Check Rates and Availability | 💰 €€
Why should you do this Munich food tour? Well, it's simple! It's the original creator of the authentic food experience in Viktualienmarkt. They've been sharing the delights of this historic market longer than anyone else. Making it the perfect addition to your Europe Itinerary.
And I have to say, the reviews on this one really stand out, the guests always leave with their bellies full, delighted by the variety and quantity they got to enjoy.
So, if you're a foodie with a healthy appetite, this is the tour for you!
There's something uniquely satisfying about tasting the best local foods, understanding their history, and experiencing a city through its palate. It's the best way to enjoy food in Munich like a local!
Pros
Authentic Experience: This tour takes you beyond the typical tourist spots, offering a genuine taste of Munich's food scene.
Historical Insight: Not only will you enjoy delicious local cuisine, but you'll also learn about the rich history of the Viktualienmarkt.
Variety of Food: The tour promises a wide selection of food, satisfying even the most diverse appetites.
Great for Foodies: If you consider yourself a food lover, this tour will definitely meet your expectations.
Cons
Booking in Advance Required: Due to its popularity, you'll need to book this tour well in advance to secure a spot.
Holy, moly guacamole (or should I say warm pastries, sausage, kraut, pretzels, fruit, beer, wine, vodka, pizza, ice cream)???? If you are a foodie like me, sign up for this tour. Do it NOW or before you leave Munich. Katrina, our guide and owner of this tour, took us to places we probably would never have gone. She proudly shows off places she has frequented, and it is obvious the staff of these businesses know her! My husband and I had so much fun stuffing ourselves with delicious food, but it was the personal attention we received and the camaraderie that was shared that made our day extra special. Katrina knew Munich's marketplace and historical knowledge very well, and what combines best with food is good company. Do not miss this tour; I had so much fun, and isn't that what travel is about?
---
⭐️ Rating: 5 Star Rating | ⏳ Tour Length: 3/4 Hours | ⛰️ Check Rates and Availability | 💰 €€
Are you a beer lover? If so, this unique Small-Group Munich Beer Tour and Bavarian Bites is crafted just for you!
Unlike any other, this tour offers a special beer pairing experience that you simply can't miss. You'll get to savour the distinct flavours of three exclusive German beers, all perfectly matched with authentic local bites.
But that's not all! You will also go on a journey through famous Bavarian beer halls, the renowned Hofbrauhaus, and Munich's vibrant bar quarter.
We even dive into local traditions, like enjoying lagers on the street. So why wait? Book this tour today and immerse yourself in the real Bavarian beer culture.
Pros
Beer Aficionado's Delight: This tour is a beer lover's dream come true. With a tasting of three exclusive German beers, it offers a unique opportunity to sample and learn about Bavaria's acclaimed brews.
Culinary Indulgence: The tour pairs each beer with local snacks, offering a tantalizing taste of Bavarian cuisine.
Cultural Immersion: From Bavarian beer halls to Munich's bar quarter, you'll experience firsthand the rich, lively local beer culture.
Fun Learning: The guide will share fascinating stories and traditions, making learning about Bavarian beer culture entertaining and engaging.
We had a wonderful time on this tour. It was well organized and fun. The stories were interesting, educational and funny. The meal was delicious, and we gave the beer selections two thumbs up! Thanks for a great evening!
---
Private Munich Food Tours You Need to Check Out!
There is something extra special about going on a private tour. Not needing to wait on anyone else. Going at your own pace and really immersing yourself in the experience. Below is the best food tour in Munich for those looking for a little VIP treatment.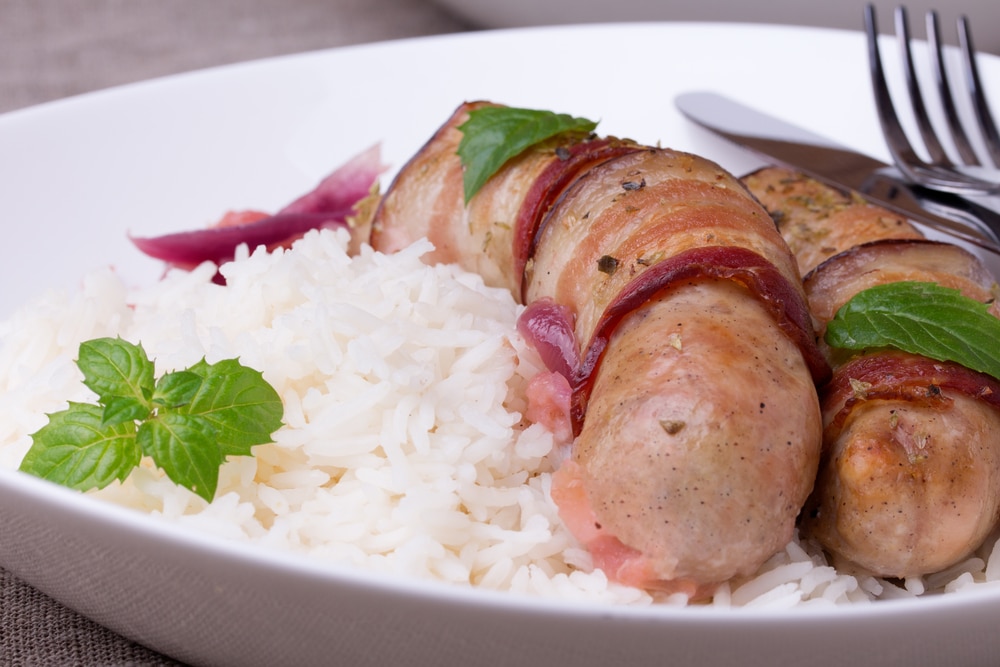 ⭐️ Rating: 5 Star Rating | ⏳ Tour Length: 3/4 Hours | ⛰️ Check Rates and Availability | 💰 €€€
By Booking this Viktualienmarkt Food Tour, you are not only going on a delish adventure in Munich. It is also a special experience made just for you!
They don't take you to crowded tourist spots. Instead, they'll guide you to local places where the food is really tasty. Here, you can try everything Munich has to offer – from true Bavarian beer to our famous weisswurst.
You can eat and drink at your own speed, no need to rush. And there won't be a big, noisy group to distract you.
So, if you want to enjoy Munich's food like a local, come join our Private Viktualienmarkt Food Tour. It's an experience your taste buds will surely love!
Pros
Customized Experience: This tour is private, meaning it's tailored to your preferences and pace. No need to worry about keeping up with a big group.
Local Exposure: Instead of crowded tourist spots, you'll be guided to local places, giving you a genuine Munich experience.
Variety of Tastes: The tour includes everything Munich is famous for – from true Bavarian beer to delectable weisswurst.
All-inclusive: The tour is all-inclusive, offering not just lunch but also snacks, beer, coffee, and tea.
Cons
Cost: Private tours can be pricier than group tours due to the personalized service.
Availability: The tour's availability might be limited due to its private nature.
Less Social Interaction: If you enjoy meeting new people during travel, a private tour might not be the best choice as it lacks the social aspect of a large group.
More Walking: Since you'll be exploring local and less crowded places, there might be more walking involved compared to typical tourist tours.
We had a great time on the tour. Our tour guide Katrina was very friendly, warm and knowledgeable. She made sure, ahead of the tour, the our dietary restrictions would be met. We sampled various local dishes as well of a variety of beers. We also visited local sights relevant to the food tour. Altogether it was a wonderful experience.
---
Food Tours Munich: A Budget-Friendly Options
Now let's dive into the Munich Food Tours Perfect for those on a budget. Why not combine your sightseeing with some delicious food? Now, it is important to be mindful that, while these tours are affordable, you get what you pay for. If you are expecting some time to sit down in a restaurant and savour your food then I recommend going with some of the more high-end tours mentioned later in the post.
⭐️ Rating: 4.5 Star Rating | ⏳ Tour Length: 3/4 Hours | ⛰️ Check Rates and Availability | 💰 €
This Bavarian Beer and Food Evening Tour in Munich is a must-book for anyone looking to immerse themselves in the heart of Bavarian culture. It offers excellent value for money, as it is one of the more affordable options of Food Tours in Munich.
It offers guests a unique blend of traditional Bavarian food, iconic beer culture, and engaging local guides. You won't just visit Munich's famous beer halls; you'll become a part of their vibrant atmosphere and rich history.
Plus, the tour includes a traditional dinner at the "Alte Hackerhaus", making it more than just a sightseeing trip—it's a culinary adventure!
Pros
Authentic Experience: The Bavarian Beer and Food Evening Tour offers an authentic taste of local culture, giving you a chance to engage with Bavarians and experience their food and drink firsthand.
Cost-Effective: Comparatively, the tour provides excellent value for money, including both food and drink samples and a traditional Bavarian dinner.
Expert Guides: Knowledgeable local guides enhance the tour, offering insight into Bavarian culture and history that you wouldn't find elsewhere.
Cons
Additional Costs: Beers and drinks during the dinner are not included in the tour cost, which could add to the overall expense.
Meal Limitations: Despite the name, the dinner only includes appetizers, not a full meal. This could be disappointing for guests expecting more from their dining experience.
Dan was a great tour guide, very outgoing and personable. The tour starts outside the tour operator office and everyone is given a bottle of beer. Then you head to sample beer and get a pretzel. You then head upstairs to tour the museum. The tour ends at a restaurant where you sample appetizers. The food was okay.
---
⭐️ Rating: 4 out of 5 Stars | ⏳ Tour Length: 2 Hours | ⛰️ Check Rates and Availability | 💰 €
This Budget-friendly food tour brings guests around the Viktualien Market to sample some staple German Snacks all while learning about the history of Bavarian Cuisine. Expect to try Leberkäse ( German bread roll with special hot meat), Exotic fruits, Bread spreads, a Fish burger, Sausages, German Cheese and Sweets.
The tours duration is a total of two hours as you walk around the market's various stalls.
Included in the tour are:
All food tastings
Personal guide
Beverages
Pros: It's an excellent way to experience local flavours, learn about the city's food culture, and meet like-minded food enthusiasts. The guide's expertise makes for an educational and delightful experience.
Cons: The 2-hour duration might be relatively short for some people to fully immerse in the culinary scene. There are no real opportunities to sit down and the tour remains in the same location for the entire duration.
"The tour was fabulous! Our guide was very knowledgeable and the food was plentiful and delicious. It was the highlight of our trip!"

– Read More Reviews Here
---
⭐️ Rating: 4.5 out of 5 Stars | ⏳ Tour Length: 3 Hours | ⛰️ Check Rates and Availability | 💰 €
Are you a lover of fine beer and hearty Bavarian meals? If yes, then Paul's Bavarian Beer and Food Event is just the Munich food tour for you! Spend your evening soaking up Munich's rich history and vibrant culture, all while savouring traditional Bavarian brews and mouth-watering local dishes.
This isn't just your average tour — you'll get to explore off-the-beaten-path spots, learn lesser-known tales about the city, and even get a peek into the secret world of Munich's beer brewing.
It's a small tour, no more than 15 people which ensures a personalised and immersive experience. Therefore, making it perfect for the curious traveller eager to dig a little deeper with your local guide Paul leading the way!
On the tour, you will visit iconic landmarks, such as the Karlsplatz and Beer and Oktoberfest Museum and feast on a delicious meal at one of Paul's favourite local restaurants.
Pros:
Small Group Experience: With no more than 15 participants, you'll get a personalized and immersive experience.
Insider Knowledge: Your local guide, Paul, will share interesting, lesser-known facts about Munich and its beer brewing history.
Iconic Landmarks: The tour includes visits to the Karlsplatz and Beer and Oktoberfest Museum.
Authentic Bavarian Meal: You'll enjoy a delicious meal at one of Paul's favourite local spots.
Cons:
Additional Costs: Any food beyond the Bavarian plate, beers or drinks over the tasting, and tips for your guide are not included in the price.
Time Commitment: The tour is three hours long, which might be a bit lengthy for some visitors.
A new appreciation for beer!
A lovely and fun tour! Paul gave us a new appreciation for the art of enjoying beer! Highly recommend!!
A new appreciation for beer! A lovely and fun tour! Paul gave us a new appreciation for the art of enjoying beer! Highly recommend!!
---
Unique Munich Food Tours You Need to Try!
Below are some of the most unique Munich Food Tours that you need to add to your bucket list. Let's just say I hope you don't mind waking up early!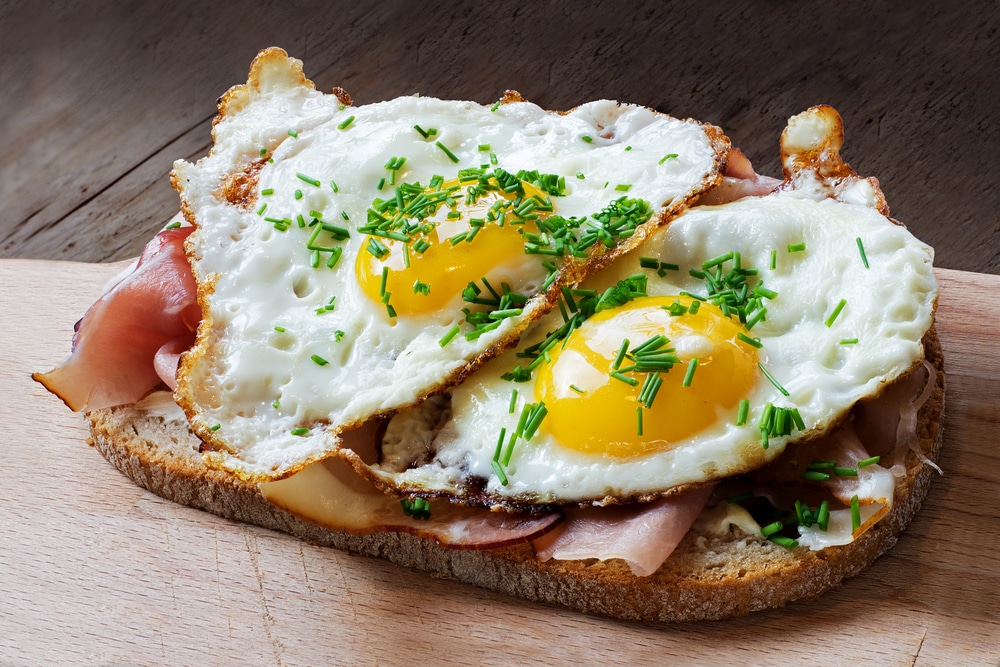 ⭐️ Rating: 5 Star Rating | ⏳ Tour Length: 3/4 Hours | ⛰️ Check Rates and Availability | 💰 €€

If your perfect day in a new place involves getting an early start and enjoying a sumptuous breakfast; before setting off to see the city sights, then this is the tour for you!
This Munich City Guided Tour with Bavarian Breakfast stands out from the crowd, offering not just an informative and enjoyable tour of the city's landmarks, but also a scrumptious Bavarian breakfast to kickstart your day.
This unique combination of sightseeing and local cuisine gives you a genuine taste of Munich, both literally and figuratively.
You won't just visit Munich, you'll taste it!
Breakfast
Professional Guide
Alcoholic Beverages
Tips/Gratuities for your guide
Pros:
Comprehensive Experience: This tour offers a blend of sightseeing and gastronomy, providing a well-rounded introduction to Munich.
All-Inclusive: The tour package includes breakfast, a professional guide, and beverages, meaning you don't have to worry about any extra costs.
Authentic: By including a traditional Bavarian breakfast and local guide, this tour provides a truly authentic experience.
Cons:
Early Start: You may not like the idea of having to get up early for this one
A perfect start to the day! Breakfast and walking tour with an absolutely delightful guide. This tour is the perfect way to casually explore the city. You get. Insight in living in Munich and lear about trendy places locals love.

– Read More Reviews Here
---