Is there Uber in Ireland?
Planning a trip to Ireland can be a difficult task. And as an Irish girl born and bred, I often get asked by readers what the most convenient way is to get around. Many people assume that hopping into an Uber is a readily available option when in a rush to go from point A to point B. This, of course, is with Uber's increasing global popularity and expanding presence in major cities. To be honest, I can see where they come to that conclusion. But, is there Uber in Ireland? Let's find out.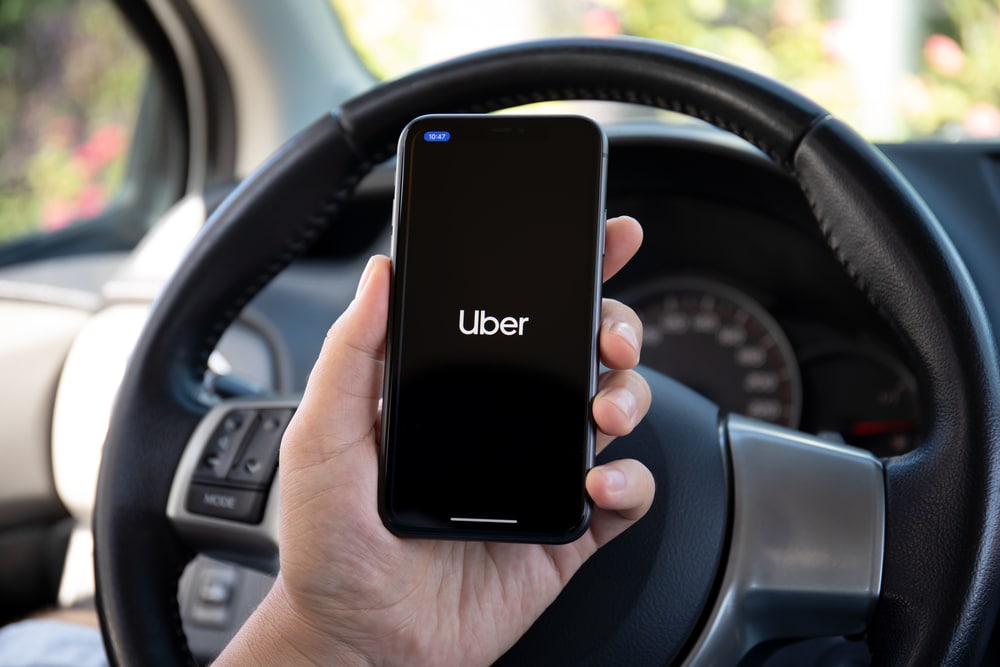 This post may contain affiliate links which means we make a commission at no extra cost to you
The Short Answer: Is Uber in Ireland?
So, if you are here out of curiosity and want to know if Ireland has Uber. Then the answer is…kind of…
You see, we do have an 'uber app'. However, it does not operate in the way you would expect. In most countries, Uber has a rideshare service with independent drivers who use their own vehicles.
Whereas, in Ireland, the main difference is that you can only book licensed taxis through the Uber app.
So, Ireland does have Uber then?
Technically, yes Ireland does have Uber but it is a common presumption that Uber is cheaper than getting a regular taxi.
And this is just not the case in Ireland. The Uber drivers are regulated and when you order one you have a 'metred ride'. The same way you would have in a normal taxi.
Which ultimately means, the journey is more than likely going to be EXPENSIVE.
Why does Ireland Not Have Uber?
Ireland does not have Uber primarily due to specific regulations in the country. Unlike elsewhere, Ireland's laws demand that rideshare drivers, such as those driving for Uber, must possess a professional driving license.
This rule significantly restricts the number of people who can offer such services, especially those who might want to drive part-time. Hence, the Uber model of "anyone with a car can be a driver" doesn't hold up in Ireland.
Similarly, UberPop, which is Uber's peer-to-peer service, is also not permitted. While you can still use the Uber app in Ireland, it operates differently, connecting riders with licensed taxis instead of private cars.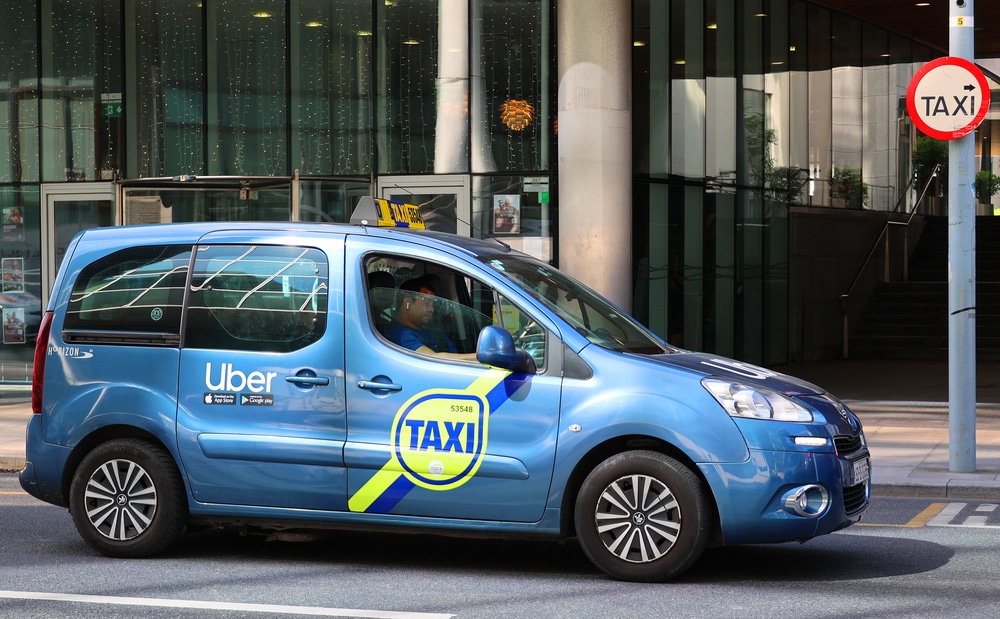 Section 1: Taxis in Ireland – FAQ
Welcome to our "Taxis in Ireland – FAQ" section. Here, I aim to answer your most common queries about taxi services in Ireland. From understanding how to hail a local taxi in Dublin or Cork, to how Uber operates differently to Ireland's taxi system, I've got you covered. Our goal is to provide you with a comprehensive guide, shedding light on Ireland's unique taxi scene, and helping you navigate it with ease. Whether you're a local looking for commuting options or a traveler trying to understand the ins and outs of Irish transportation, this FAQ is for you. Let's dive in!
How do you order taxis in Ireland?
So, if you are looking to order a taxi similar to Uber then the app 'FREENOW' is best to use. And yes the name is confusing, unfortunately, the taxis are not free. Although I wish they were 🤣.
When using this method, you book your taxi on the app. It then tells you how far away they are, the taxi driver's name and the vehicle they are driving. However, one way it does differ from Uber is it does not give you an the price for the journey in advance. That is calculated while you drive.
Another option is the hail a taxi off the street, to do this simply place out your hand to the side to attract the attention of a taxi with their yellow light on. If their light is off it means they are booked and on the way to another person. If you do not put your hand out they will drive on by.
There are also designated Taxi ranks in cities and big towns. This is where the taxi's queue up waiting for the next customer in line.
And finally, you can order a taxi through a local taxi company. It's just a matter of looking up a nearby service and placing a call.
Are taxis easy to get in Ireland?
I would love to say yes to this question, but in recent years, especially this year in particular. It is becoming harder and harder to get a taxi in major cities such as Dublin and Cork. There has been many time when I have had to ring family or friends to come pick me up due to not being able to get home. Which is not convenient for me or them.
You see, due to how expensive it is to be a taxi driver a lot of people are deciding not to go into the trade. But, those who have already paid their taxi license claim that Uber is unfair and will put them out of business. It's a bit of a catch-22 type situation.
Are Taxis in Ireland Safe?
Yes, taxis in Ireland are generally safe and reliable. All taxis are regulated and licensed by the National Transport Authority, ensuring that they meet the required safety standards. Additionally, taxi drivers in Ireland undergo a thorough vetting process, which requires them to have a clean criminal record. It's common to find taxis equipped with GPS tracking systems, providing an added level of security for passengers. However, there are some people who 'fake' being a taxi driver to scam the system. It is not common but it can happen. To avoid getting one of these taxi's look out for a taxi ID which should always be displayed on the car's dashboard. This will show your drivers name and taxi registration number.
Check out my guide on visiting Ireland for the First Time to find out more safety tips.
How Much are Taxis in Ireland?
Taxi fares in Ireland can vary depending on the time of day, distance travelled, and city of operation. However, in general, the initial charge (flag fall) on entering the taxi is around €3.80 (at time of writing) during standard hours (8am to 8pm) and €4.20 during night hours. The price per kilometre after that is approximately €1.14 during standard hours and €1.45 at night. It's important to remember that these are just estimates and actual fares can vary. All taxi's should take card as it is a requirement.
How Much is a Taxi From the Airport to the City Centre?
The cost for a taxi from Dublin Airport to the city centre can greatly vary, but on average you might expect to pay between €25 to €30. This estimate is subject to factors such as the time of day, traffic levels, and the exact location of your destination in the city centre. Always remember, taxi fares in Ireland are regulated by the National Transport Authority.
How else can I get from Dublin Airport to the City centre?
Apart from taxi service, there are other modes of transportation available from Dublin Airport to the city centre. Public buses run frequently between the airport and the city, offering a more economical option.
Bus line 16 operates from the airport to the city centre and costs around €3.30 for a single journey.
You could also consider the Airlink express service which is a bit more expensive, around €7, but it's a faster and more direct route.
Another option is to rent a car, which provides greater flexibility, especially if you plan to explore the outskirts of Dublin. However, do remember that driving in a new city can be challenging due to unfamiliar traffic rules and road signs.
Can you pay by card in Taxi's in Ireland?
Starting from September 1, 2022, all taxis in Ireland are required to accept payments via credit or debit cards (like Visa, Mastercard, American Express) alongside cash, providing passengers with the freedom to choose their preferred method of payment.
It is illegal for the driver to refuse card payments. Although it does happen a lot. If they insist on cash do not get into the taxi and simply find another car.
Do you Tip Taxi Drivers in Ireland?
While tipping taxi drivers in Ireland is not mandatory, it is certainly appreciated as a gesture of goodwill. If you've experienced good service or if the driver has gone out of their way to assist you, feel free to tip but it is definitely not expected.
Here's my guide to tipping in Ireland.
Section 2: Getting Around Ireland Without Uber
Navigating Ireland without the convenience of Uber may initially seem daunting. However, Ireland boasts an excellent transportation system that provides various means to explore this beautiful country. This section will guide you through the alternative transportation options available in Ireland, ensuring your travel experience remains comfortable and hassle-free.
What is the best way of getting around Ireland?
The best way to get around Ireland depends largely on your preferences and itinerary. Renting a car offers the most flexibility, allowing you to explore at your own pace and visit more remote locations that public transport may not reach. However, keep in mind that you'll have to get used to driving on the left side of the road and consider the costs of petrol and parking.
Public transport, including buses and trains, is a more eco-friendly option and can be cost-effective, especially with tourist travel cards like the leap card. The coverage is fairly comprehensive in towns and cities though less so in rural areas.
Bus Éireann is the primary public bus service in Ireland, providing extensive services across the country, including intercity, local, and school routes. You can check out their timetables and fares on their website.
For trains, the Irish Rail (Iarnród Éireann) operates most services, and their network connects many of the major towns and cities. All necessary information like schedules, ticket prices, and booking options can be found on their website.
Should I rent a car in Ireland?
Renting a car in Ireland can be a great idea, especially if you're interested in exploring beyond the major cities. Having your own vehicle provides the freedom to journey at your own pace and discover off-the-beaten-path destinations that aren't typically accessible with public transportation.
However, it's important to remember the potential challenges such as the expense, the requirement to drive on the left side, and navigating through narrow country roads.
Nevertheless, if you're comfortable with these aspects, having a car can significantly enhance your Irish adventure.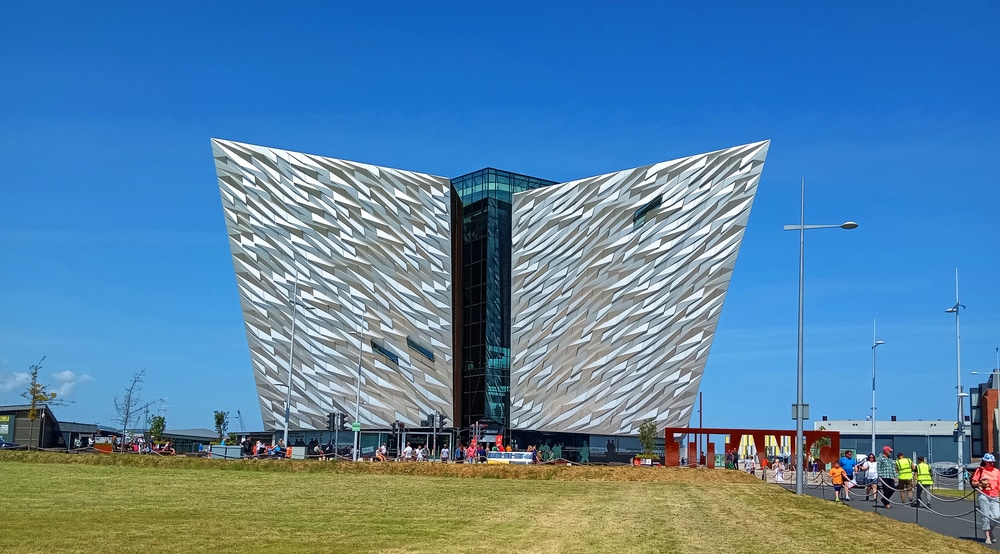 Section 3: Uber in different parts of Ireland
In this section, we will answer some of the frequently asked questions regarding the availability of Uber in different regions of Ireland. Whether you're planning a trip to Northern Ireland or just curious about the transportation options, the following details will provide a clear picture of the Uber service availability in key areas like Dublin, Belfast and Derry, among others.
Is there Uber in Dublin?
So, you may be thinking, surely in Dublin there is an exception. But, no , there isn't! While you can still use the Uber app in Dublin too, it just doesn't operate in the same way as other countries. It's an unfortunate reality. As an Irish person, I'm not too thrilled about it but it is what it is.
How to get around Dublin:
In Dublin, multiple modes of transport can help you navigate the city with ease. The Dublin Bus service offers comprehensive routes throughout the city and suburbs, and you can browse their array of routes and schedules on their website.
For a scenic and convenient travel option, the DART, Dublin's tram service, operates through the city to seaside towns.
Another fantastic option for getting around Dublin is the Luas, the city's light rail transit service. It's a swift and smooth way to travel across the city, and it covers many of Dublin's main attractions. You can find all the necessary information including routes, schedules, and fares on their website.
All of Dublin's public transport (and a range of other places across the country) use the Leap Card system. Which is a prepaid card to use transport at a discounted rate. And to make life even easier, there's a specifically designed tourist card option available, offering unlimited travel for a certain period of time. Its convenience and cost-effectiveness make it a fantastic tool for any Dublin visitor.
Is there Uber in Northern Ireland?
Yes, so the good news is, that Uber is, in fact, available in Northern Ireland. You can use the Uber app to hail a ride and get around the city comfortably. It's a convenient option, particularly for those who prefer the familiarity of the Uber service. It is also considerably cheaper than the regular taxi services.
Is There Uber in Belfast?
Yes, Uber is available in Belfast, offering a handy way for locals and tourists alike to navigate around the city. Whether you're heading to the vibrant Titanic Quarter, the historic Belfast Castle, or simply want a ride back to your hotel after a day of sightseeing, Uber provides a familiar, easy-to-use, and budget-friendly means of transportation. Don't forget, you can conveniently book your ride using the Uber app and track the driver's arrival in real time.
Is there Uber in Derry?
Yes, Uber is indeed available in Derry. This means that whether you're looking to explore the historical richness of the city walls, or heading out to enjoy one of the numerous cultural events, Uber offers an accessible and affordable way to navigate the city's streets. As with other locations, you can book your ride through the Uber app and follow your driver's progress in real-time.