2-Week Europe Itinerary: Hidden Gems, Fairytale Towns & Landscapes
2-week Europe trip: 4 Different Itineraries
I have carefully designed 4 different itineraries for you to choose from for your two weeks in Europe. These routes feature some incredible hidden gems, beautiful landscapes and iconic cities. I go into more detail about each destination later on in the post and have provided little skip tags for those who want to read more about the itineraries that suit their needs best.
2 Weeks in Europe Itinerary: Route Option 1
I wanted to kick start this 2 weeks in Europe itinerary with a really unique route. I typically see people planning European trips around the major cities and attractions. Never really leaving time for those amazing hidden gems located in some of the most beautiful places on the continent. So, if you are a nature lover who loves to explore more off-the-beaten-path locations this is the Europe Itinerary for you!
Things to do in Salzburg
Visit Mozart's Birthplace: Discover the roots of the musical genius, one of the world's most famous composers Mozart, by visiting his birthplace.
Tour the Hohensalzburg Fortress: This is a must-do when in Salzburg as it has the most incredible 360 views of the city.
Stroll through Mirabell Gardens: These beautiful gardens are a must-see for any visitor. The immaculately maintained flower beds and sculptures provide a serene place to relax. They get busy fast so make sure to visit early!
Enjoy a Boat Ride on the Salzach River: Experience Salzburg from a unique perspective by taking a leisurely boat ride on the Salzach River.
Indulge in Austrian Cuisine: Sample traditional Austrian dishes like Wiener Schnitzel, Sacher Torte, or Apfelstrudel to get a taste of the local culinary culture.
Take the Sound of Music Tour: For fans of the classic film, this tour is a must. It takes you to various shooting locations of the movie, including the Mirabell Gardens and Leopoldskron Palace. You can relive your favourite scenes and enjoy the beautiful surroundings that make Salzburg so unforgettable.
Where to stay in Salzburg:
Budget:
For travellers on a budget, the YoHo Youth Hostel is a fantastic option. It's comfortable, clean and located in city center, offering easy access to Salzburg's attractions.
Mid-Range:
For those looking for a balance between cost and comfort, numa I Mozart is a great mid-range choice. It's conveniently located and offers well-furnished rooms, a hearty breakfast, and friendly service, offering stellar value for your money.
Luxury:
For a truly luxurious stay, consider the Hotel & Villa Auersperg. This family-run boutique hotel exudes charm and elegance, with beautifully designed rooms, a peaceful garden, and a rooftop spa. It's ideally located within walking distance of the city center, making it a convenient base to explore Salzburg
---
---
---
Things to do in Hallstatt
Take a peaceful boat ride on Lake Hallstatt and enjoy the stunning views of the surrounding mountains and Alpine houses.
Ride the funicular railway to the Skywalk Hallstatt viewing platform for a panoramic view of the beautiful village and lake.
Explore the local market square, lined with charming, traditional shops where you can discover local crafts and delicacies.
Explore the Dachstein Ice Caves, a fascinating natural spectacle just a short drive/bus ride away from Hallstatt.
Take a thrilling walk on the Five Fingers viewing platform (joint ticket with the Dachstein Caves), a unique attraction sitting over 400 meters above ground level, extending like a hand over the cliff edge. Offering breathtaking views over the Alps and Hallstatt below.
Where to stay in Hallstatt
OR
If you are looking for somewhere that is budget-friendly consider staying in the nearby town of Bad Goisern. Located just a 10-15 minute train ride from Hallstatt station is a beautiful rural town surrounded by mountains. I stayed in the Bad Goisern Hostel and could not recommend it more. It was a lovely stay.
---
Things to do in Munich
Visit the Old Town Square, The Marienplatz. You can get 360 views of the square from the old town hall tower.
Stroll around the English Gardens and watch the talented surfers.
Explore the cities beautiful gardens
Go on a local food tour to try traditional dishes like pretzels, sausages, and beer in local beer halls.
Tour the world-famous beer hall, Hofbräuhaus. And treat yourself to a tasty beverage.
Where to stay in Munich:
For those on a budget, the Wombats Werksviertel Hostel is an affordable yet comfortable choice. It's located near the city center, close to the main attractions, making it a convenient base for your explorations in Munich.
For those willing to spend a bit more, Eden Hotel Wolff is a mid-range option that blends comfort with a touch of luxury. It's just a stone's throw away from the central train station, making it an ideal location for those planning day trips to surrounding areas.
If you desire a luxury experience, consider booking a suite at Bayerischer Hof. This five-star hotel, located in the heart of Munich, offers top-notch amenities and services. From the beautiful rooftop pool to the exquisite in-house restaurant, every detail at this hotel is designed to provide guests with a memorable stay.
---
---
On day two I suggest taking a trip up First Mountain for incredible views of the mountains and valleys from above. If you are looking for an easy yet scenic walk then I recommend walking out towards Bachsee Lake.
Where to Stay in Interlaken
Backpackers in Interlaken might find Balmers Hostel a perfect choice. This hostel combines affordability with comfort and offers a warm and friendly atmosphere. I made some incredible friends here!
For those who prefer mid-range hotels, Hotel Interlaken is an excellent option and has a rich history dating back to 1491. It also offers close proximity to the town's center.
Luxury seekers can consider Victoria-Jungfrau Grand Hotel & Spa for their stay. This five-star hotel provides an unforgettable experience with its luxurious rooms, stunning views, and world-class spa facilities.
Related Post: How big is Texas compared to Europe? (This will SHOCK you)
---
14 days in Europe Itinerary: Route 2
Get ready to set off on a fascinating journey through five famous European Cities. From the romantic streets of Paris to the enchanting canals of Amsterdam.
Your journey will take you to Munich, home to age-old Bavarian traditions and beer gardens. And one of the best locations for a day trip to the magical Neuschwanstein Castle. One of my favourite spots from my 4 month Europe trip!
Then, it's time to explore the beauty of Prague with its mesmerizing architecture and picturesque streets.
Lastly, arrive in Budapest, a city known for its thermal baths and magnificent Danube River views.
---
Things to do in Paris
Take a snap of the iconic Eiffel Tower.
Explore the Louvre Museum, home to thousands of works of art, including the Mona Lisa.
Stroll along the Seine River and enjoy a cruise for spectacular views of the city's landmarks.
Take a walk down the Champs-Elysées and visit the Arc de Triomphe.
Visit Notre-Dame Cathedral and admire its magnificent Gothic architecture.
Looking for a free 360 view of Paris then make your way up to the rooftop of Lafayette's Shopping Centre.
Where to stay in Paris
I stayed in the People in Paris Nation and it was perfect for what I needed. I only intended on visiting the city for one day. The rest of my time I spent in Disneyland. That is why The People at Paris Nation was the perfect location for me as it's just a 40-minute tram ride away from the parks. The only downside to the hostel is there was no kitchen. Although, this is common among all hostels in Paris. The rooms are rather spacious, with a privacy curtain on each bed. The hostel is not located in the centre of Paris and public transport is needed to get in and out of the city. However, this is common for most hostels in Paris. Overall, I'd highly recommend booking a stay in The People Hostel at Paris Nation.
---
Things to do in Amsterdam
Visit the Van Gogh Museum: It houses the largest collection of Van Gogh's paintings in the world.
Take a Canal Cruise: Amsterdam's canals are a UNESCO World Heritage site. A boat tour offers a unique way to see the city.
Explore the Anne Frank House: Visit the house where Anne Frank and her family hid during World War II.
Walk in the Vondelpark: Take a break in Amsterdam's largest and most popular park.
Discover the Bloemenmarkt: This is the world's only floating flower market. You can buy all types of flowers, bulbs and souvenirs here.
Where to stay in Amsterdam:
€ – The Flying Pig Downtown: This is a lively, budget-friendly hostel located near Amsterdam Centraal railway station. It is well-known for its friendly atmosphere and social events.
€€ – CitizenM Amsterdam: This contemporary hotel offers compact, functional rooms with all the modern amenities. It's located in Amsterdam's business district, a short tram ride away from the city centre.
---
Things to do in Munich
The Marienplatz, Munich's old town square is a must-visit. Especially the views from the old town hall tower.
Stroll around the English Gardens and watch the talented surfers.
Walk around the many amazing gardens the city has to offer!
Savor Bavarian cuisine: Try traditional dishes like pretzels, sausages, and beer in local beer halls.
Participate in Oktoberfest: If your visit coincides with this annual festival, don't miss the lively beer tents, traditional music, and festive atmosphere.
Tour the Hofbräuhaus: Visit this world-famous beer hall for a stein of beer and some hearty German food.
Where to stay in Munich:
I stayed in the Wombats Werksviertel hostel while visiting Munich. This hostel is newly renovated and has a really modern interior. The dorms are extremely spacious with curtains on the beds for extra privacy. There are two ensuites in the room which was a massive convenience.
---
---
---
Things to do in Prague
Visit Prague Castle: Explore the world's largest ancient castle, which provides stunning views over the city.
Stroll across the Charles Bridge: This famous historic bridge crosses the Vltava River and is adorned with statues of Catholic saints.
Explore Old Town Square: Here, you'll find fascinating buildings like the Old Town Hall with the Astronomical Clock, Týn Church, and St. Nicholas Church. Don't forget to climb the tower for a 360 view of the Old Town.
Visit the John Lennon Wall: Once a normal wall, it has been filled with John Lennon-inspired graffiti and lyrics from Beatles' songs since the 1980s. They often have markers outside it so you can leave a message of love.
Explore Petřín Hill: Take the funicular up Petřín Hill and enjoy the landscaped gardens and great views over Prague. This is where the Eiffel Tower of Prague lies 😉
Where to stay in In Prague
Budget Option: The Czech Inn, this is a super social hostel, the rooms are clean, the bathrooms are big and they have a shared kitchen onsite. I found it quite easy to make friends here too.
Mid Range Option: Hotel Pod Věží Located right next to the Charles Bridge, this hotel offers comfortable rooms and exceptional service at a reasonable price.
Luxury Option: The Four Seasons Hotel Prague boasts elegant rooms, a high-end restaurant, and a prime location near the Old Town Square.
---
Things to do in Budapest
Explore Buda Castle: This historic castle and palace complex of the Hungarian kings offers panoramic views of Budapest.
Visit the Fisherman's Bastion: An architectural masterpiece that provides one of the best views of the city.
Relax in Széchenyi Thermal Bath: Experience the city's bath culture in this largest public thermal bath of Budapest.
Stroll along the Danube Promenade: This scenic walkway stretches between the Elizabeth Bridge and the Chain Bridge in Pest, offering stunning views of Buda across the river.
Visit the Hungarian Parliament Building: Marvel at the architectural beauty of this Gothic Revival-style building, which is one of the largest parliament buildings in the world.
Take a boat tour down the Danube River to see Budapest from an alternative perspective.
Go on a thrilling adventure by taking part in one of the city's wonderful caving tours – one of my favourite things to do in Budapest.
Where to stay in Budapest
Budget Accommodation: Wombats is a fantastic hostel in Budapest. It is easy to make friends, it is centrally located and in the heart of all the nightlife.
Mid-range Accommodation: Bo18 Hotel Superior offers excellent value for money, with comfortable rooms and a good breakfast.
Luxury Accommodation: Aria Hotel Budapest is a luxury boutique hotel with beautiful decor and a rooftop bar that offers panoramic views of the city.
Budapest is a city that has something for everyone. I can confidently say. Budapest is a destination worth putting on your European Bucket list.
2 Weeks Europe Trip Itinerary: Route 3
This is one of the most incredible ways to spend two weeks in Europe, from the sticking beauty of the Croatian Coastline to the picture-perfect landscapes of the Julian Alpes. This route has something for everyone, from party nights in Budapest's famous ruin bars, and romantic strolls down Venice's winding streets to heartbreaking lessons from Poland's past.
All of these destinations are well connected by train making them the perfect combination for your 2 weeks in Europe itinerary.
Things to do in Split, Croatia
Explore the Old Town visiting places like Diocletian's Palace and the Bell Tower for 360 views of the city.
Go on a day trip, explore the nearby islands, visit the iconic blue cave or admire the beauty of Krka National Park.
Take a hike up Marjan Hill for an alternative view of the city.
Try Local Cuisine at Konoba Nikola. Taste authentic Dalmatian dishes at this well-loved restaurant.
Where to stay in Split
I stayed in the Enroute Hostel while in Split, it's one I highly recommend. I made a great group of friends while I was there and it is only a 15-minute walk from the main tourist areas. The rooms are quite large in size however this didn't really bother me as everyone has their own privacy curtain which is great if you where looking to relax for a few hours.
---
---
Things to do in Zagreb
Visit the historic Zagreb Cathedral on Kaptol, the most monumental sacral building in Gothic style southeast of the Alps.
Explore the Museum of Broken Relationships, a quirky and unique attraction that offers a cathartic journey through the mementoes of failed relationships.
Stroll through the vibrant Dolac Market, known as the 'Belly of Zagreb', where you can buy local produce and traditional Croatian specialities.
Take a walk in Zrinjevac Park, a green oasis in the heart of Zagreb, adorned with fountains, busts of notable people, and a music pavilion.
Enjoy a panoramic view of the city from the Lotrščak Tower, and make sure you are there at noon to witness the daily cannon firing.
Where to stay in Zagreb
I stayed in the Swanky Mint Hostel and it is the perfect spot for those who want to experience Zagreb by both, day and by night. It is very much a party hostel. It is easy to meet people in the Kitchen or by the rooftop pool (yes, they have a pool). The dorms tend to be a little cramped so I would only stay for a day or two, however, all the other hostel facilities are great. Book your stay here.
---
---
Things to do in Lake Bled
A trip to Bled is not complete without visiting the beautiful castle that overlooks the lake.
Rent a Plenta Boat and head towards the island in the middle of the lake. These boats are so much harder to row than you may think.
Try Bled Cream Cake. This delicious local dessert is a must-try. It's the perfect sweet treat after a day of sightseeing.
The Vintgar Gorge is a must when visiting Bled. It is possible to get a bus here but honestly, I recommend walking. The views along the way are equally as stunning as the gorge.
There are plenty of day tours of Triglav National Park. And I suggest you do at least one of them. This is such an underrated part of Europe.
Where to stay in Bled
To be honest I had an awful experience while staying in Castle Hostel in Bled. While I was there I got talking to other backpackers and everyone seemed to have issues with their hostels. If you have the budget I'd recommend checking out some more expensive options in the area.
Hotel Triglav: Located right by the lake, Hotel Triglav offers stunning views and comfortable rooms. It's also home to a renowned restaurant where you can sample local cuisine.
Glamping Ribno: For a unique experience, try Glamping Ribno. Here you can stay in a luxurious tent surrounded by nature, a short distance from Bled.
Apartments Fine Stay Bled: If you prefer self-catering, these apartments offer comfort and convenience. They come with fully equipped kitchens and are close to local amenities.
---
Things to do in Ljubljana
Explore Ljubljana Castle, an ancient fortress with a museum and observation tower offering panoramic views of the city.
Stroll through Tivoli Park, the largest park in Ljubljana, known for its grand trees, flower beds, and beautiful sculptures.
Visit the Dragon Bridge, an iconic symbol of Ljubljana, adorned with four dragon statues at its corners.
Discover the Central Market, an open-air market where you can sample local Slovenian produce and traditional dishes.
Hop on a boat tour along the Ljubljanica River for a different perspective of the city's beautiful architecture.
Where to stay in Ljubljana
I really enjoyed my stay in Hostel Vrba, I met some of the most amazing people there, some of which I continued to travel with once I had reached bled. The hostel has a well-equipped kitchen, clean bathrooms and nicely sized dorms. The beds are comfortable and there are lockers inside the rooms with a provided lock which is always nice.
Alex the host is super friendly, she even waited for me as my train was majorly delayed and I arrived 1 hour after the last check in time. The hostel itself is located a little outside the main city, but Ljubanna is quite small and walkable so it didn't make much of a difference.
There is shops and a bakery nearby for some cheap eats. Overall, I would highly recommend a stay in Hostel Vrba when visiting Ljubanna.
---
Things to do in Budapest
Explore Buda Castle: This historic castle and palace complex of the Hungarian kings offers panoramic views of Budapest.
Visit the Fisherman's Bastion: An architectural masterpiece that provides one of the best views of the city.
Relax in Széchenyi Thermal Bath: Experience the city's bath culture in this largest public thermal bath of Budapest.
Stroll along the Danube Promenade: This scenic walkway stretches between the Elizabeth Bridge and the Chain Bridge in Pest, offering stunning views of Buda across the river.
Visit the Hungarian Parliament Building: Marvel at the architectural beauty of this Gothic Revival-style building, which is one of the largest parliament buildings in the world.
Where to stay in Budapest
Wombats is a fantastic hostel in Budapest. It is easy to make friends, it is centrally located and in the heart of all the nightlife. It has a shared kitchen, bar and large social area on site. And the hostel is clean, well looked after and the beds are comfortable too. If I plan a trip to Budapest again I wouldn't hesitate a stay in Wombats. Book your trip here.
DISCLAIMER: I also stayed in Flow Spaces while in Budapest on a separate occasion and honestly I had a really bad experience. I do not recommend staying here. You can read about my experience in my Best Hostels in Europe blog post.
---
Things to do in Krakow
Walk to the Wawel Castle for stunning views of the city and river.
Krakow's Main Market Square is the largest medieval town square in Europe, filled with historic landmarks and bustling cafes.
Kazimierz District: Explore the vibrant Kazimierz District, once a Jewish quarter, now a hub of contemporary culture filled with galleries and music venues.
Take a day trip to Auschwitz-Birkenau to witness a moving testament to the Holocaust.
Admire 360 views of the city from St. Mary's Basilica.
Take a day tour to the famous Wieliczka Salt Mine one of the oldest mines still in operation.
Where to stay in Krakow
Greg&Tom Party Hostel: This is a perfect spot for backpackers looking for an affordable place to stay. The hostel offers dormitory-style rooms and is located near the Main Market Square.
Queen Boutique Hotel: Located near the Kazimierz District, this hotel offers comfortable rooms and a restaurant serving Polish and international cuisine.
---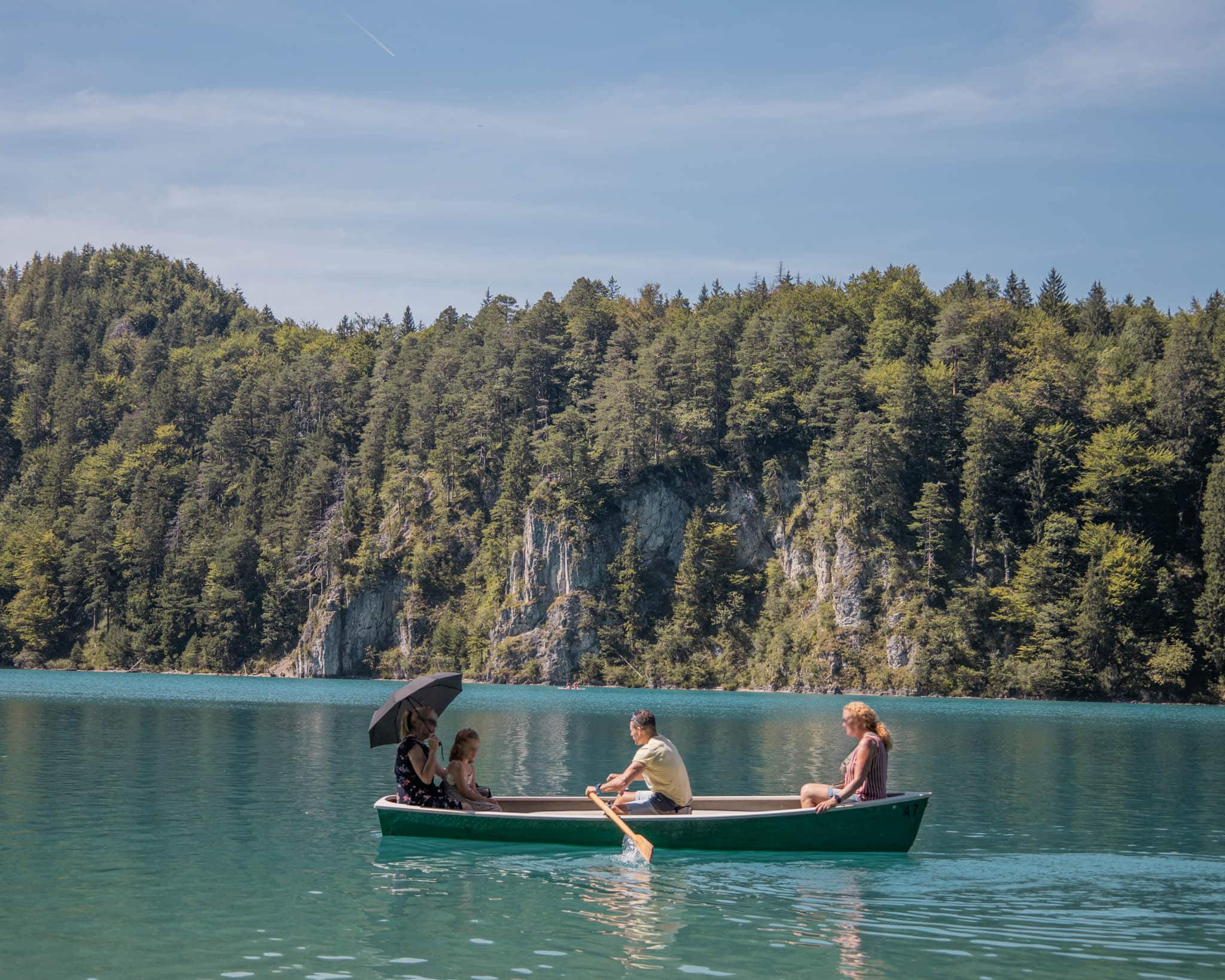 2 Weeks Europe Trip Itinerary: Tips & Advice
Plan your Transport
This may seem like an obvious one but know how you are going to get from A to B in advance. When I started my trip I was very lacked about pre-booking transport/accommodation. I wanted freedom but I quickly got caught out and was left with a booked out mode of transport.
Pre-Plan Your Route
Hopefully, this guide has given you a better idea of where you want to visit while in Europe. If there are places not mentioned here on your bucket list then I recommend double checking if it is a feasible route.
Take advantage of FREE walking Tours
Most cities and large towns have a free walking tour. These are great ways of getting a feel for a city when you first arrive. At the end of the tour you will typically tip the guide €5/10 euro as a way of saying thank you. This is a much more affordable way of seeing a destination.
Look for discounts
I was surprised to see how many attractions offered discounts, some being age-related, time-related or status-related. For example, it was common to see discounts for teachers, students or rail pass holders.
Travel in the off-season
Visiting Europe in the shoulder months is far better than in summer. The temperatures are much more enjoyable, the crowds are far less and things tend to be cheaper. May-June or September-October is a great time for a European adventure.
Be budget-conscious
Don't presume you will naturally stay within your budget. Spending can get out of hand pretty quickly when you are not paying attention. I used my Revolut card to stay on top of what I was spending while in Europe. And it was a lifesaver.
Travel Light
You are going to be moving from place to place. So, only pack what you need to avoid sore arms and legs.
Use Local SIM cards
All EU countries allow free roaming throughout Europe (most countries). So, don't fall for the 'tourist SIM prices'. You should be able to pick up a sim-only plan in a local network store for about €30 with decent services.
Avoid Tourist Traps
Do some research ahead of visiting some major attractions. Some are simply not worth the time and price.
Be prepared for unexpected expenses
No matter how carefully you plan your trip, there will always be unexpected expenses that can pop up. Be prepared for these by setting aside some extra money in your budget for contingencies, and be flexible enough to adjust your plans if necessary.
Watch out for ATM Fees
Not all ATM's charge the same withdrawal fees. I have seen some charge as much as €7 to take money out. I recommend only using machines attached to banks. They are normally the cheapest.
Research local events and festivals
You never know what is going on locally while visiting a town or city. You may be pleasantly surprised to find a free concert or event in a local park.
Prepare for tiredness
Tiredness hits you like a wave when travelling Europe. You have no clue when it will happen but I promise it will arrive at least once while on your trip.
---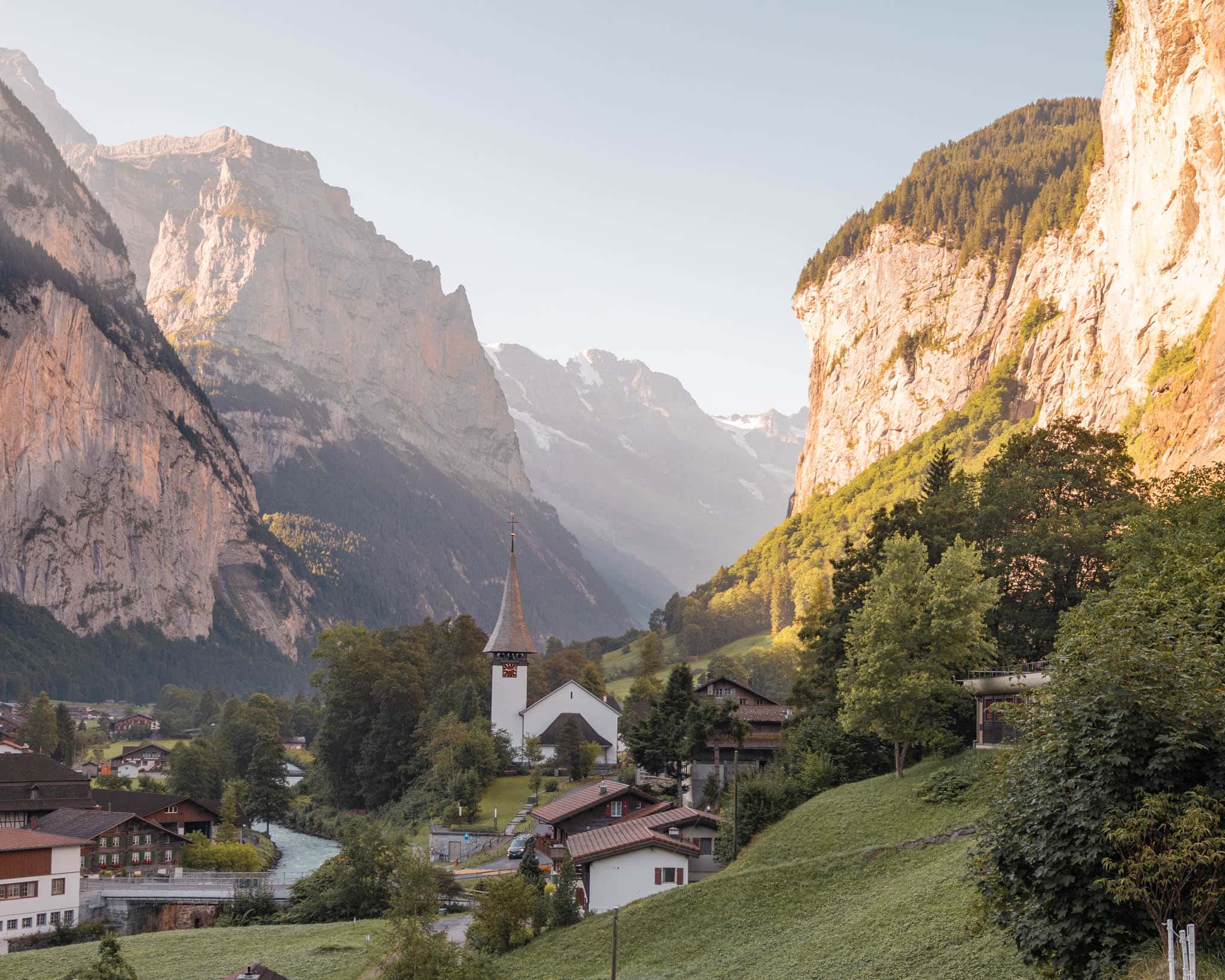 2 Week Trip to Europe Itinerary: FAQ
Is Europe Safe to Visit?
Yes, Europe is generally safe to visit. Like any travel destination, it's important to stay aware of your surroundings and take basic security precautions. You should keep your belongings secure, be mindful of pickpockets in crowded places, and avoid walking alone at night in unfamiliar areas. Be sure to check out travel advisories for specific countries before you go. Travel insurance is also a good idea. This helps you take care of any unexpected issues like illness, injury, or theft. Happy travelling!
How expensive is Europe?
This really depends on where you intend to visit. If you spend most of your time in Eastern Europe you will spend considerably less money than you would in Northern Europe. The same goes for spending time in small villages/towns versus major cities and hubs.
My advice is to set a realistic budget and stick too it. One day you may spend a large chunk of money and then spend the next relaxing by the beach.
How much does 2 weeks in Europe cost?
This all comes down to your personal spending habits. And determined how much it costs to travel Europe for each individual person can be difficult. Below is a ballpark for 3 different types of travellers.
For those looking to explore Europe on a budget expect to pay anywhere from €710-€1270 for two weeks.
For travellers on more of a mid range budget you should budget for €2530-3530 for the two weeks.
And luxury travellers the range is quite big, expect to pay anywhere from €5400 to €16000 for two weeks of travel.
Is two weeks enough time to spend in Europe?
Two weeks can be enough to enjoy a taste of Europe, but you won't be able to explore everything. The best approach is to focus on a few key destinations that you're most interested in.
Plan your itinerary in a way that allows you to spend a few days in each place so you can soak up the local culture, visit main attractions, and also have some downtime.
Remember, the goal of travel is not just to see as many places as possible, but to enjoy and experience each place you visit.
How many European Countries can I visit in 2 weeks?
I would suggest visiting 4 or less countries over a 2 week period. Remember that you actually want to experience each place. The idea is not to see somewhere and then leave again a few hours later.
Is €10,000 enough for 2 weeks in Europe?
Yes, €10,000 is more than enough money for two weeks in Europe. Is it possible to spend €10,000 in this time frame. Yes, of course. But that all comes down to how well you budget. I would predict that the average person would spend between €2000-4000 on a two-week trip in Europe.
When is the Best time to spend two weeks in Europe?
The best time to spend two weeks in Europe largely depends on your personal preferences and the countries you plan to visit.
However, many agree that spring (May to June) and fall (September to October) are generally the best times.
During these periods, you can enjoy mild weather and fewer crowds. In spring, you'll witness Europe in bloom, while autumn offers a palette of fall colours.
Summer (July and August) tends to be quite crowded, especially in popular tourist destinations, but it's also when most festivals and events take place.
Winter (November to March) is less crowded, except during the Christmas market season, and offers the opportunity for winter sports in countries like Switzerland, France, and Austria. Remember, each season has its unique charm in Europe!
What's the best way of getting around Europe?
Trains are a fantastic way to travel around Europe. They are fast, efficient, and often scenic, offering a comfortable journey and easy access to city centres.
Europe's extensive rail network connects all major cities, making it convenient for inter-country travel. Plus, with a variety of rail passes available, it can also be an economical choice for those planning to visit multiple destinations.
Remember that train schedules and ticket prices can vary, so it's a good idea to plan your journey and book tickets in advance if you don't with a pass.
What currency do they use in Europe?
The currency used in Europe varies. The Euro is the most common currency, used by 19 of the 27 European Union member countries. These include popular destinations like France, Germany, Italy, Spain, and Greece.
However, some countries, including the UK and Switzerland, have retained their own currencies – the British Pound and the Swiss Franc, respectively.
Eastern European countries, such as Hungary and Czech Republic, also have their own currencies – the Hungarian Forint and the Czech Koruna.
It's always a good idea to check the currency of the country you're visiting before you go, and remember, credit cards are widely accepted across Europe.
Do most people speak English in Europe?
Yes, English is widely spoken across Europe, especially in major cities and tourist areas. However, the level of English proficiency can vary.
In countries like the Netherlands, Sweden, and Denmark, a large majority of people speak English very well.
In others, such as France, Italy, and Spain, you may encounter more people who do not speak English, especially in rural areas.
It's always polite for you to learn a few basic phrases in the local language of the country you're visiting.
Do I need a visa to travel Europe?
Whether you need a visa to travel in Europe depends on your nationality and the countries you plan to visit. For example, citizens of the United States, Canada, Australia, and New Zealand can visit the Schengen Area (which includes most European countries) without a visa for up to 90 days within a 180-day period.
But, if you're from a country outside of this list, you may need to apply for a Schengen visa. Always check with the embassy or consulate of the country you're visiting to get the most accurate and up-to-date information.
Planning a trip to Europe? Here's some post to help with your planning!