Budapest Caving Tours You NEED to Try in 2023!
Did you know that beneath Budapest lies a whole other world? A labyrinth-style cave system, carved into the limestone rock underneath the city. The perfect experience for thrill seekers visiting the Hungarian capital. These Budapest Caving Tours offer a unique and adventurous way to experience the hidden depths of this beautiful European city.
And, don't worry there is something for everyone from the thrilling caving experience to the walk-through style tour. I opted to do the extreme caving option, and it is something I will never forget! That is why I have put together this guide. To help you decide which caving tour in Budapest is best for you!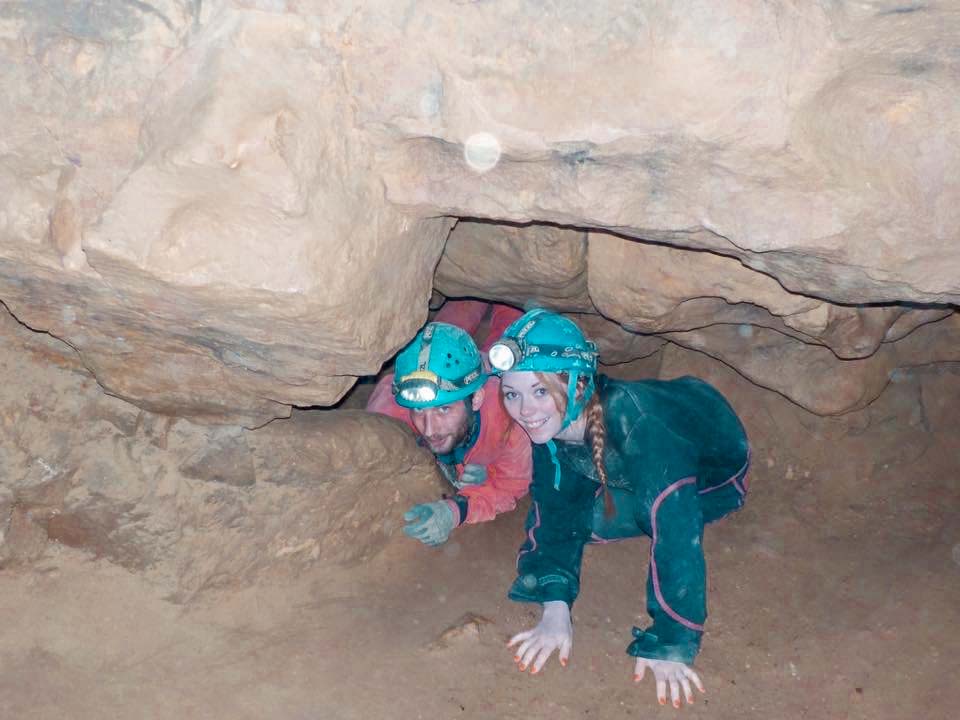 ⭐️ Rating: 5 Star Rating | ⏳ Tour Length: 3 Hours | ⛰️ Check Rates and Availability | 💰 €€€
Having personally experienced this tour, I promise you it's an adventure you don't want to miss while visiting Budapest. Spend three hours exploring the ground beneath the city, crawling through narrow passages, sitting still in dark chambers and feeling your heart tump as you navigate the complex cave system.
Now, I don't want that to scare you, this is a small group tour, alongside a professional caving guide. They walk you through all the safety measures to ensure everyone in the group has a great time.
Some elements of the trail can be difficult for some, but in this case, there is typically an alternative route to take which is much easier.
You will hear every echo in the cavern, feel every cool touch of the cave walls, and see every crystal formation. This tour will leave you with a sense of awe and wonder and a lasting memory.
Trust me, it's an experience you will never forget! So, why wait? Book this tour and get ready for an unforgettable adventure.
Laszlo made the entire experience memorable. He was an awesome guide in everyday. Our group got to go through the sandwich which was an amazing experience as well. Thank you Laszlo for the great experience.

Read More Reviews Here
---
⭐️ Rating: 5 Star Rating | ⏳ Tour Length: 3 Hours | ⛰️ Check Rates and Availability | 💰 €€
If squeezing through tight gaps of limestone rock sounds like your worst nightmare, then perhaps the adventure caving experience is not for you. However, I may have found the perfect tour for those looking for a less thrilling venture through Palvolgyi caves.
This tour offers a private, unique experience of exploring the longest cave system in Budapest without the fear of claustrophobia, and it's for any age, meaning it's the ideal activity for families.
The tour brings you through the "underground flower garden" adorned with stunning mineral concretions, cave corals, calcite plates, and gypsum crystals. Lasting around 2.5/3 hours.
Everything is well-lit and safe, so you can appreciate the beauty of calcite and barite crystals, stalactites, and stalagmites. Without feeling nervous or scared.
An added bonus about this tour is its private which means you can walk and explore at your own pace.
Fantastic experience made even better by the guide Attilla. He was very informative and knowledgable whilst also keeping things light and fun. A must do experience whilst in Budapest!

Read More Reviews Here
---
⭐️ Rating: 5 Star Rating | ⏳ Tour Length: 3 Hours | ⛰️ Check Rates and Availability | 💰 €€
Here is another fantastic tour for those looking for a less thrilling experience exploring Budapest's Cave System. What really makes this tour a standout is that it lets you explore not just one, but two amazing caves – Szemlő-hegyi and Pál-völgyi – double the underground wonders for the price of a single ticket.
It also takes you off the tourist trails and delves into Budapest's subterranean wonders. The caves' rare mineral springs and geology lessons made the tour educational and interesting for those of all ages.
While this tour is not private, it does operate in small groups, which ensures people don't feel too overwhelmed while walking beneath Budapest.
Great tour of two separate cave systems! The guide was very knowledgeable and actually a professional "caver", so he really was focused on the cultural and environmental aspects of the caves and their relationship to Budapest. The walking was very easy but a few times did we have to climb up some steep steps bending down low and almost crawling up them and then one section we had to ascend a steep ladder. Not a problem, but anybody with mobility issues would not be able to do this.

Read More Reviews Here
---
⭐️ Rating: 4.7 Star Rating | ⏳ Tour Length: 1.30 Hours | ⛰️ Check Rates and Availability | 💰 €
If you are visiting Budapest on a Budget and/or are a little bit stuck for time then this cave tour is the one for you! Spend a little over an hour exploring the underground tunnels under Buda Castle. Learn more about the role of these caves throughout Budapest's history.
The tunnels are almost labyrinth-like, and they once served as wine cellars, bomb shelters, and even a medieval prison. The 800-year-old man-made cellars in one of the most unique caves in Hungary.
This particular tour differs greatly from others on the list as it is located in the city centre which means you do not need to travel far to take part.
Great tour with a lovely and humorous guide. We learnt a lot. I only wish we moved through the caves slightly slower to give us a bit more time to take in our surroundings and the caves that came off of the main walking path. Overall would recommend if you're looking for something to do in the Castle District.

Read More Reviews Here
Cave Tours in Budapest: My Top Pick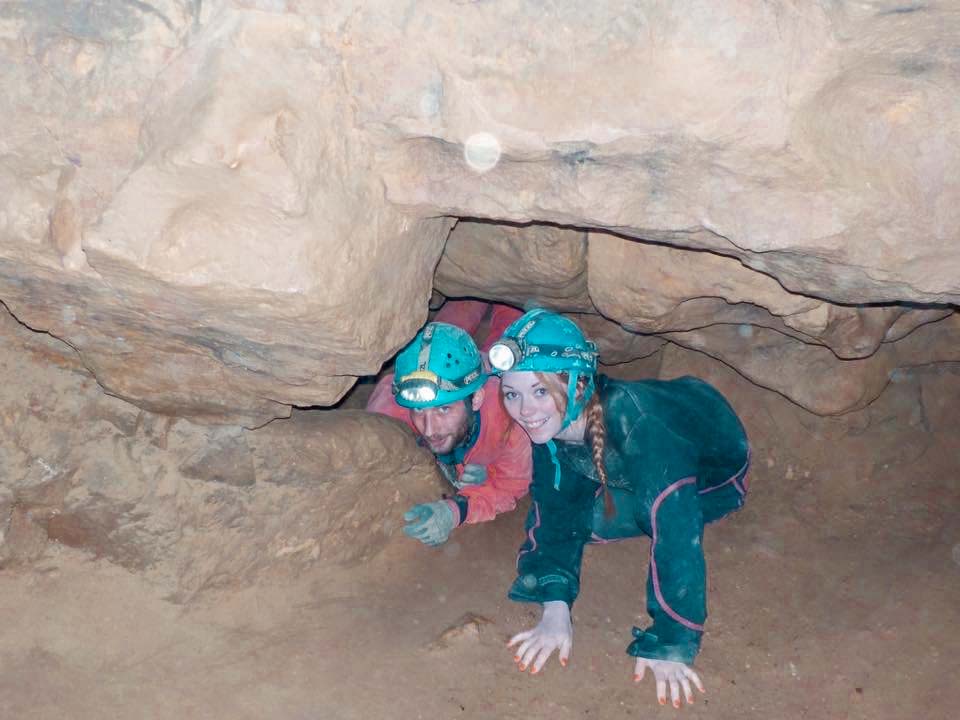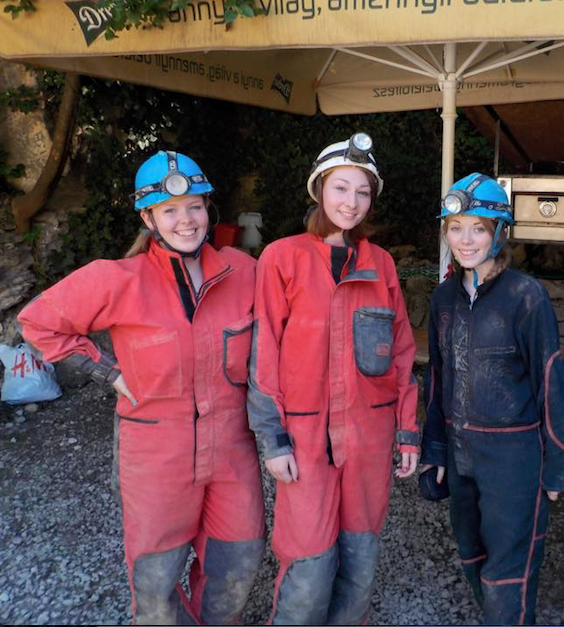 Caving in Budapest: FAQ
As someone who has experienced the Adventure Caving in Budapest, I wanted to do a little Q&A section from my experience.
I know before I tried it I had so many questions, I was a little nervous. Although, I must admit 19 years me was A LOT braver than I am now.
So, below, are some questions that you may have before booking. Hopefully you can use this as a little guide/review before taking part in the activity for the first time.
All I can say is it is 110% worth adding to your Budapest itineray. I can't wait to try it again on my next trip!
PLEASE NOTE: This FAQ is for the ADVENTURE tour only!
How to get to the entrance of the Budapest cave tours?
The easiest way of getting to the caves is by bus, I have created a google maps link to show you how to best get there from Buda Castle.
To be honest, we decided to hike up to the caves, it can be steep at times but overall dooable for most fitness levels. If you are visiting in the summer months just be ware it can get HOT.
Here's a google maps walking directions from the parliament (1 hour walk) for those of you looking to walk to the caves.
Alternatively, you could opt to get a taxi. Unfortunely, they do not have Uber in Budapest but Bolt is a great alternative. Generally, they are rather affordable in Budapest and takes away the stress of working out the bus system or following maps.
How much is the Budapest cave tour?
Prices start at 26,000 HUF per person, which is about 70 euros per person (at the time of writing). I'm not going to lie the price has gone up significantly since I did it. Although, I'd happily pay this rate as it is such a unique experience.
What is included in the price of the Budapest caving tours?
The price includes all equipment, so overalls, helmet, and torch. A guide for the whole duration of the tour. And well a whole lot of fun and adventure.
What do I need to bring on the Cave tour Budapest?
First off, don't bring anything valuable on the tour. Last thing you want is it getting lost in a dark cave system. If you want to bring a camera, I'd recommend bring a action camera like a Go Pro, one you can attach to you body so it doesn't get lost.
I'd advise bringing old shoes if you have them. If not wear sneakers. Mine got really dirty, however, I did manage to get most of the dirt off with a wipe.
Wear comfortable clothes, that are easy to move about in. I would not recommend jeans, as they will be rather restricting.
Do I need to pre-book my Budapest caving tour?
Yes, I would advise pre booking the caving activity to avoid disappointment.
How long is the adventure caving tour in Budapest?
The tour lasts a little over 3 hours but the time flies, I had no idea we where in the cave for that long. I was having way too much fun.
Will I get wet and/or dirty?
No, the tour does not go by any water, it does however, get very dusty, on the bright side, the overalls will protect your clothes from all the dirt.
I'm claustrophobic, will I be ok to take part in the tour?
If you have a fear of tight spaces, I'd sit this one out. It can get very tight and your are required to squeeze through tight holes and tunnels. There are alternative open space tours for those who don't want to crawl through the cave.
More information can be found on the official website here.

Can you tell me a little bit of what to expect on the tour?
Are you ready to go sliding through a 30km cave system? Do you want to experience something that is out of this world? Are looking to take part in an activity that gets your heart pumping? If you answered yes to all of the above, look no further, this is the activity for you.
The tour starts, with all members of the group getting fitted for overalls. Once everyone is briefed on all the safety information, the descent into complete darkness begins. However, There is no need to let this scare you, head torches are supplied alongside a helmet for safety. The experience lasts a little over two and a half hours and involves some crawling, climbing and sliding. At times the route contains some tight enclosed spaces, therefore I would not recommend this activity for those who suffer from extreme claustrophobia. Caving Adventure Beneath Budapest
This truly is a phenomenal experience one you will never forget. There is one moment in particular that I really enjoyed. At one point we came large open space, well as open as it can get when surrounded by a cave. We all sat down and our guide asked us to turn off all our lights. As a group, we sat there in complete darkness. It was a strange experience, I remember becoming extremely aware of each breath I took, I could feel my heartbeat, I also remember constantly thinking one of my friends was going to try to scare me.
As the tour ended, we approached the opening of the cave. I remember the sense of pride and excitement I felt. I was overwhelmed by the experience. It was something I had never tried before, something that scared me slightly, something I found challenging. I would recommend this activity to anyone who has a strong sense of adventure and fun. It was a truly unforgettable experience, one I'd definitely take part in again.
My visit trip to Budapest was part 3-week week interrail journey through Europe, Caving was one of the highlights on the trip.
Thank you for taking the time to read this article. I hope it helps with your Budapest caving adventure if you have any other questions feel free to ask in the comment section below.
Planning on spending a few days in Budapest? Check out my FREE resources to help plan your trip!
Planning a trip to Europe? Here's some post to help with your planning!