California to New York Road Trip: Discover National Parks, Vibrant Cities & Hidden Gems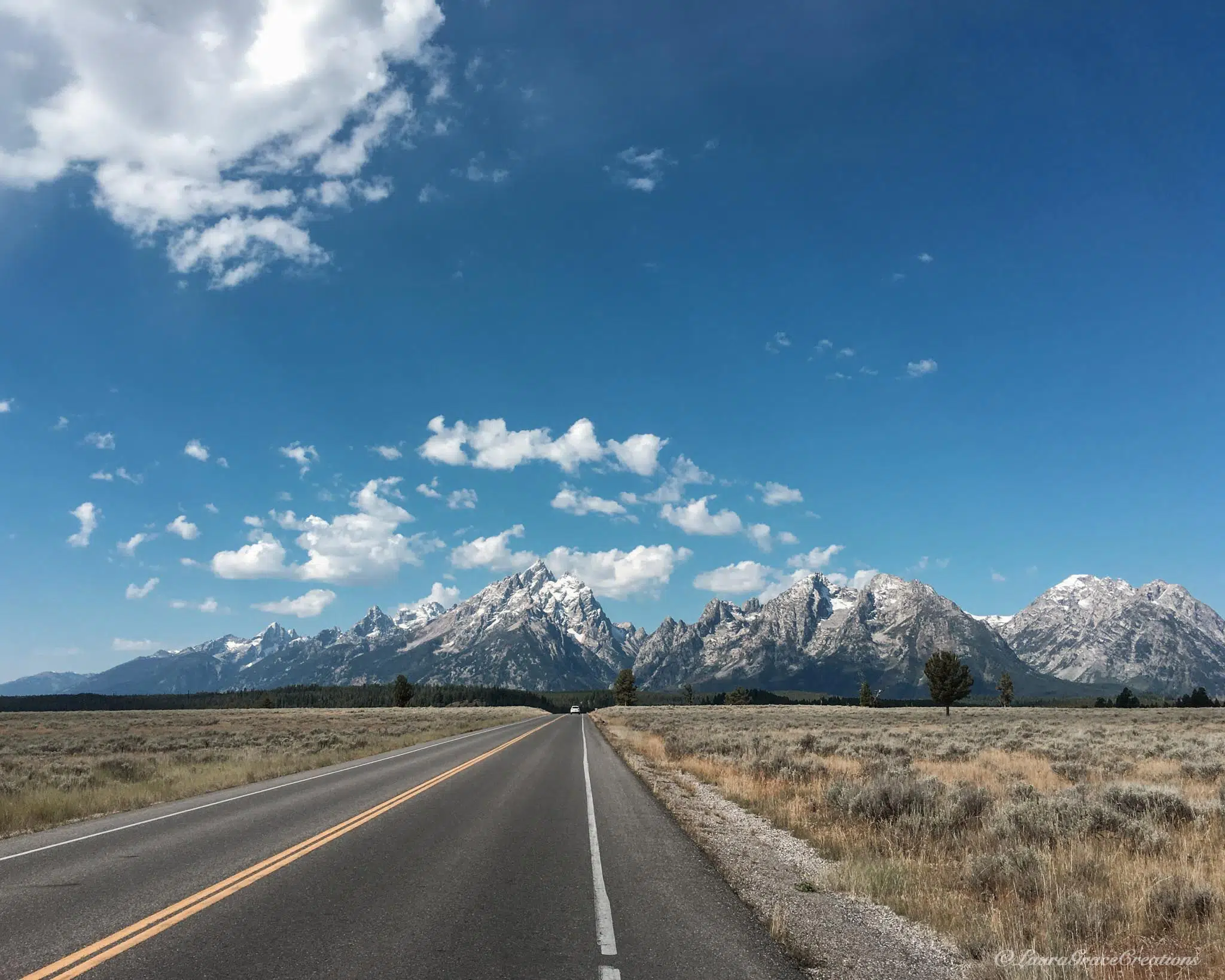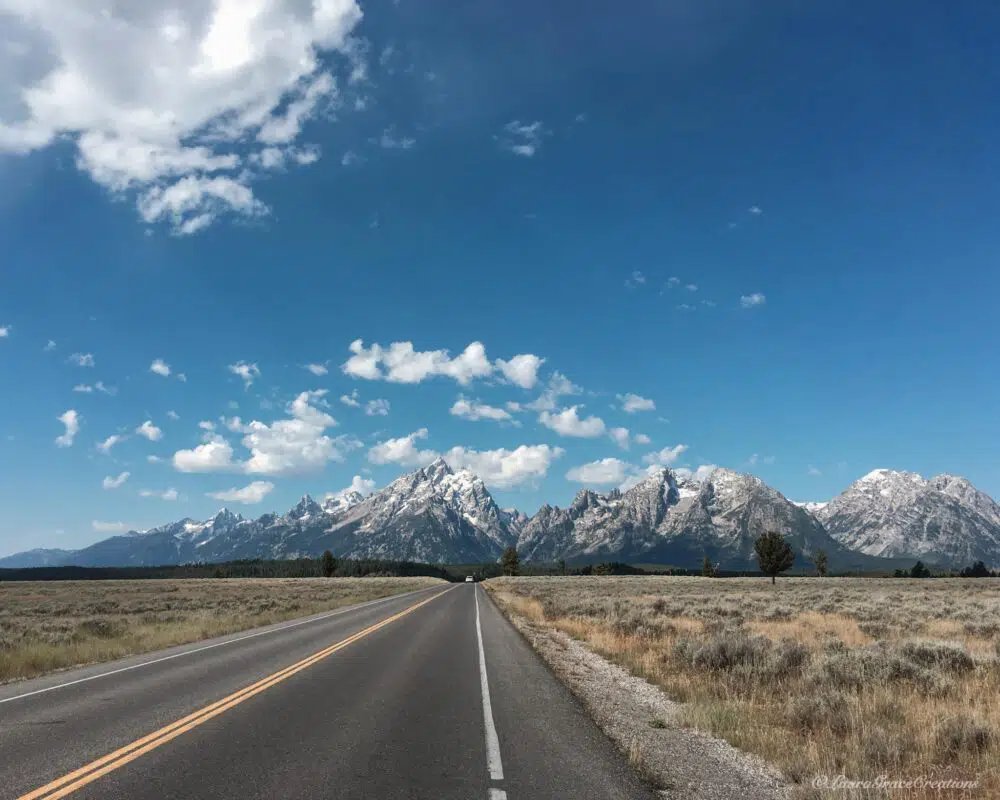 This post may contain affiliate links which means we make a commission at no extra cost to you
The United States is one of the best countries in the world to go on an epic road trip. It is home to many diverse landscapes and within a matter of hours, you can go from being in an enchanting national park to a vibrant city. No matter what route you decide to take, one thing is for certain, you will be blown away by the beautiful scenery the US has to offer. In this post, we are going to highlight all the wonderful stops you should make if you are considering going on a California to New York Road Trip. But…before we dive deep into our US Road Trip itinerary I wanted to answer some important questions.
Should I go on a self-drive road trip or book an organised tour?
There are pros and cons to both. Going on a preorganised tour gives you a little more peace of mind. You will already have a good indication of how much money you are going to spend, you will have a prearranged itinerary to follow and you will more than likely make lifelong friends along the way.
If you are planning on booking a pre-organised road trip, I recommend checking out companies such as GA Adventures or the Travel Department to find a tour that best suits you. My road trip across America was part of an organised tour with Trek America who sadly is no longer trading, however, it was a trip of a lifetime. I couldn't recommend group travel more.
However, with that being said, if I was to do the trip for a second time I'd likely rent a car. Purley because I would like to have a little more freedom to stop and start when I want.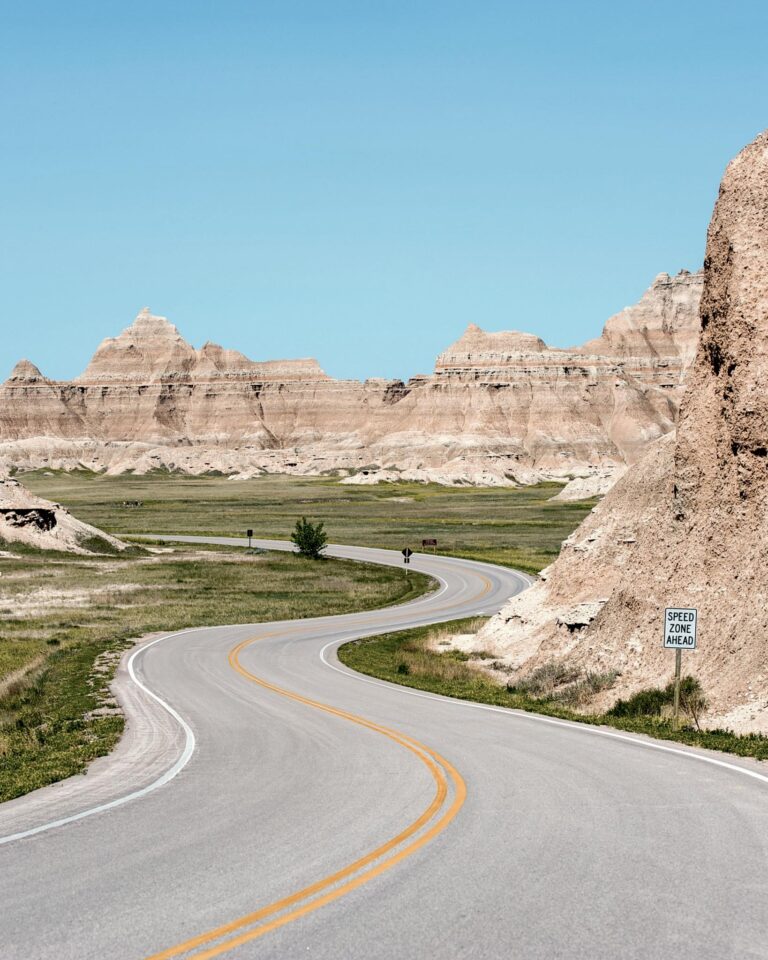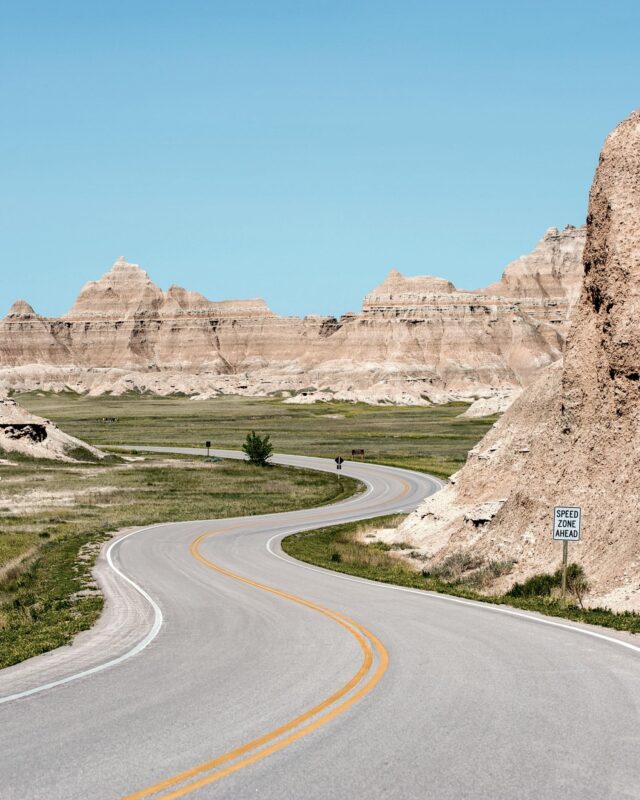 How long does Driving from California to New York take?
If you put the drive from California (LA) to New York directly into Google it estimates it would take around 41 hours of non-stop driving.
Of course, this does not take into consideration, gas stops, sleep, food and toilet breaks.
It would take 2,789 miles to drive from one coast to the other.
To be honest, if your goal is to get there quickly I'd advise booking a flight. It would work out much quicker and cheaper in the long run.
You can check out competitive flight prices with Skyscanner.
How much time do I need to go on a Los Angeles to New York Road Trip?
Ideally, to make the most of the trip I would advise spending 3/4 weeks stopping off at all the major highlights and some hidden gems. This particular road trip itinerary will take 26 days. It can however be adapted to suit each individual person, there is a lot of time dedicated to California and New York. Those who are stuck for time could reduce the days spent in these areas.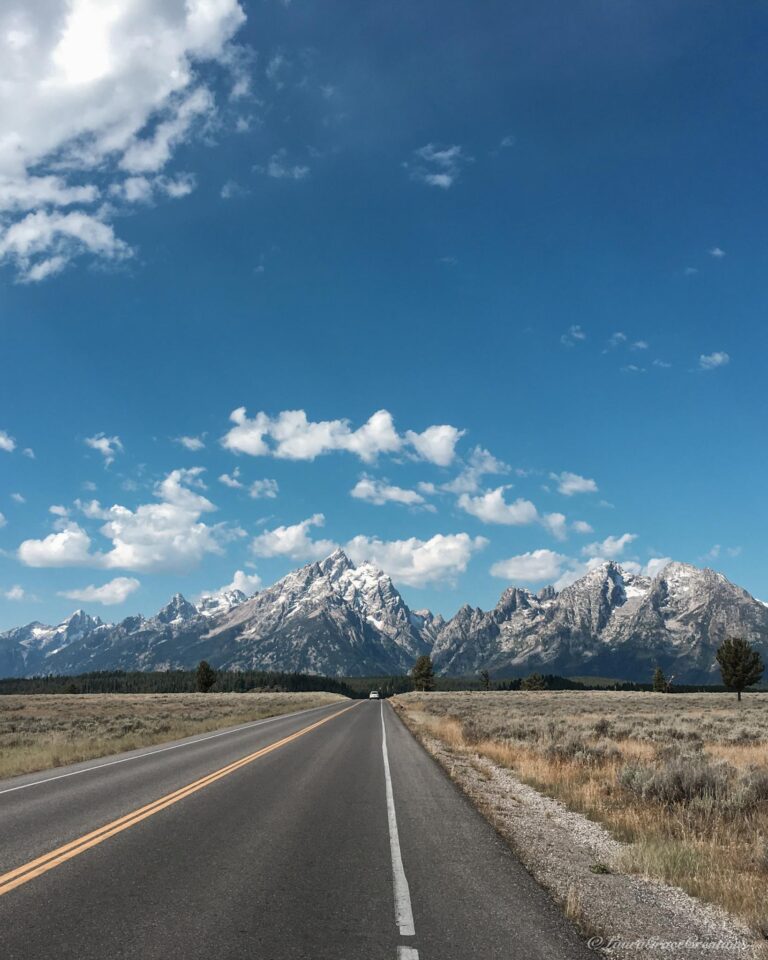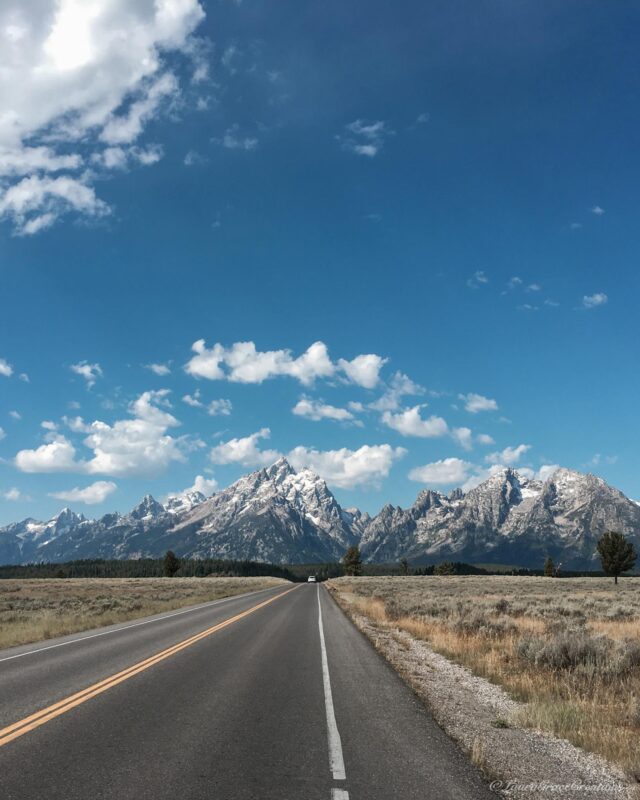 What is a Better Route? New York to LA or LA to New York?
Honestly, I don't think it really matters. At the end of the day, you will still get to opportunity to see the same epic locations.
I would go with whatever option is easiest for you. Check the rental car prices on both ends and how much the return flight will cost. That way you can make the most cost-effective decision.
I personally started my coast to coast road trip in New York. And, due to the success of the post, I decided to reverse my itinerary to help those who want to start in California.
Both routes are equally as beautiful!
What should I budget for my Los Angeles to New York Road Trip?
It is almost impossible for me to answer this question as it always comes down to individual circumstances. For example, on my road trip, I spent around $3,500 dollars in total. Which is incredibly cheap for a trip of this kind. However, I booked a prearranged tour which was around 2,500, which included the cost of most food, accommodation, some activities and gas. I went on a budget-friendly trip, I made most of my own food, camped or stayed in hostels and drank a limited amount of alcohol. The budget for a US road trip can range anywhere from $160 dollars a day to $300 a day depending on your preference.
What should I pack for a LA to New York Road Trip?
Packing for a road trip is never an easy task, that is why I have created this in-depth packing guide to ensure you don't forget anything. I will however list the essentials down below.
California to New York Road Trip Itinerary
Ok, so before we dive deep into the itinerary. I just wanted to note that some of the stops mentioned are only suited for the Spring and Summer months as the roads are closed in the winter due to heavy snowfall and ice. For those of you from LA, I recommend skipping days 1-3 as they feature things to do in the Los Angeles area.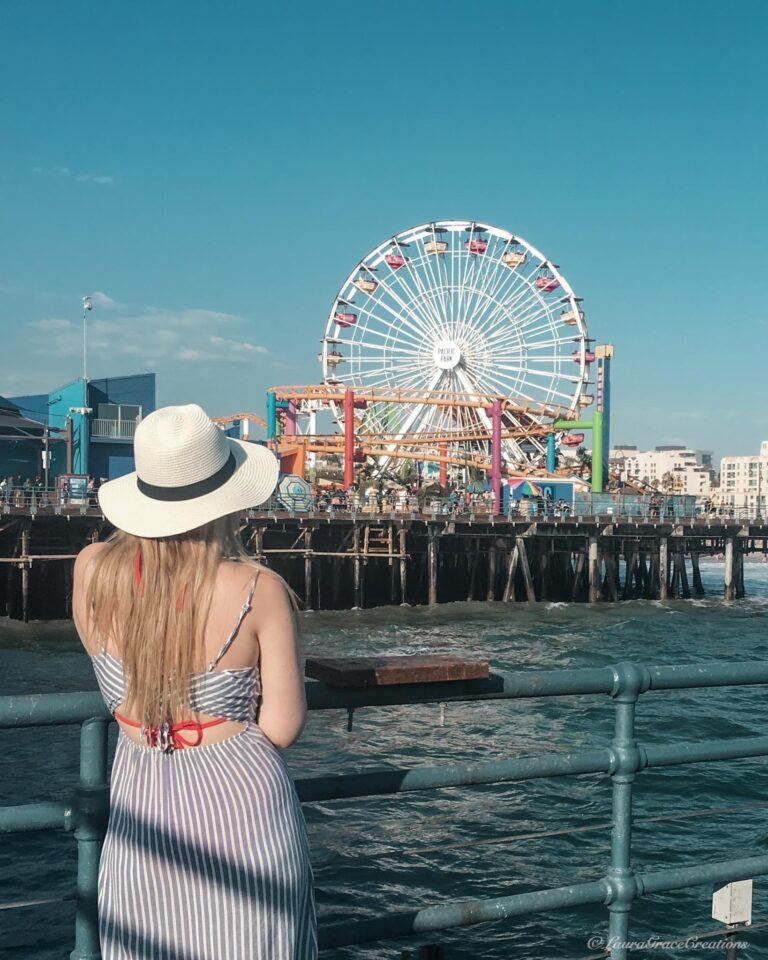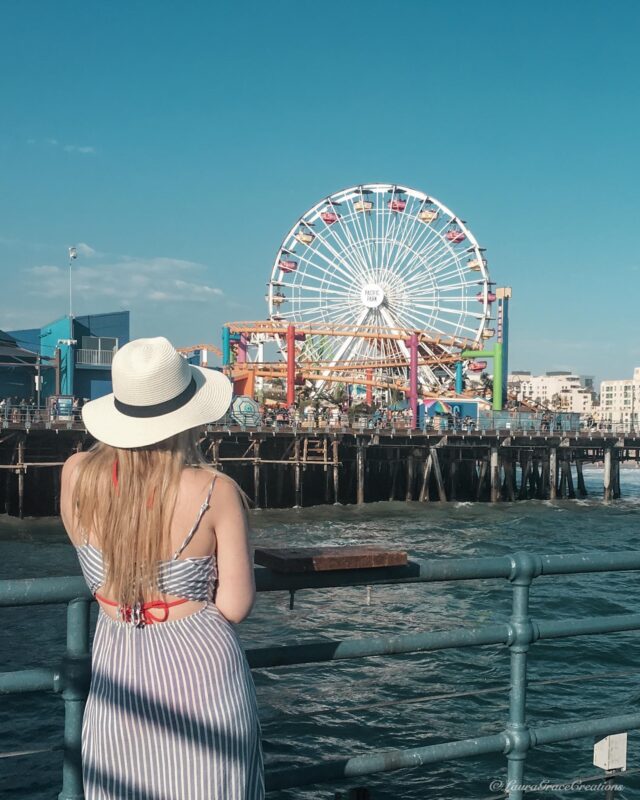 Day 1: Santa Monica & Venice
The first stop on our road trip is the beautiful seaside areas of Santa Monica and Venice.
Santa Monica is a beautiful beachside town famous for being the backdrop for many movies and films. Spend the morning going for a stroll along the beach and checking out the amusements on the pier.
If you like shopping then I'd advise taking a walk towards Santa Monica Boulevard for some retail therapy.
I'd then advise walking along the pier towards Muscle Beach. This is basically an outdoor gymnasium. It is common to see incredibly fit people training along the beachfront.
A little further down the boardwalk lies Venice. A hipster-like area with crafty shops and businesses. My favourite part about Venice is the canals, just like in Italy. This is a lovely spot to go for a walkabout and watch the sunset.
Day 1: Highlights
Santa Monica Beach, Boardwalk & Amusements
Santa Monica Boardwalk for retail therapy
Muscel Beach
Venice Beach & Canals
Where to Stay in Santa Monica?
For the first three days of our LA to New York Road Trip, we are going to base ourselves in the Los Angeles area. Therefore, it is a good idea to find one area you want to stay in for the 3-day duration. Santa Monica/Venice is the perfect spot in my opinion. Below are some accommodation options for all budgets.
Budget-Friendly Option: HI Los Angeles – Santa Monica Hostel (My Favourite Hostel Chain in the States)
Mid-Range Option: SureStay Hotel by Best Western
High-End Option: Santa Monica Proper Hotel
---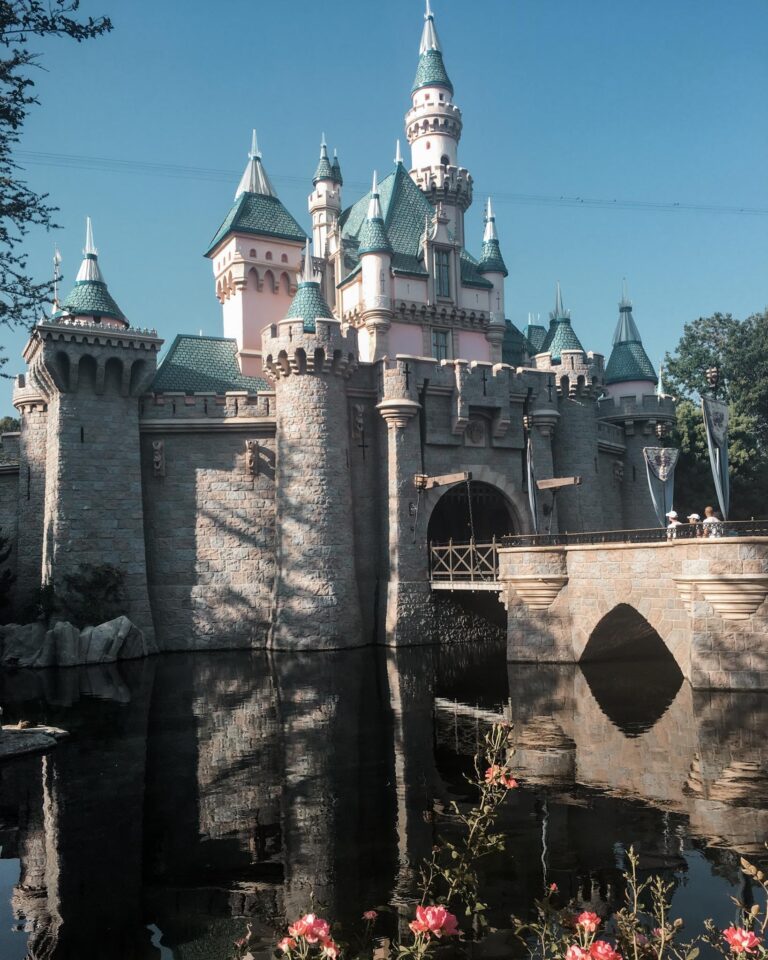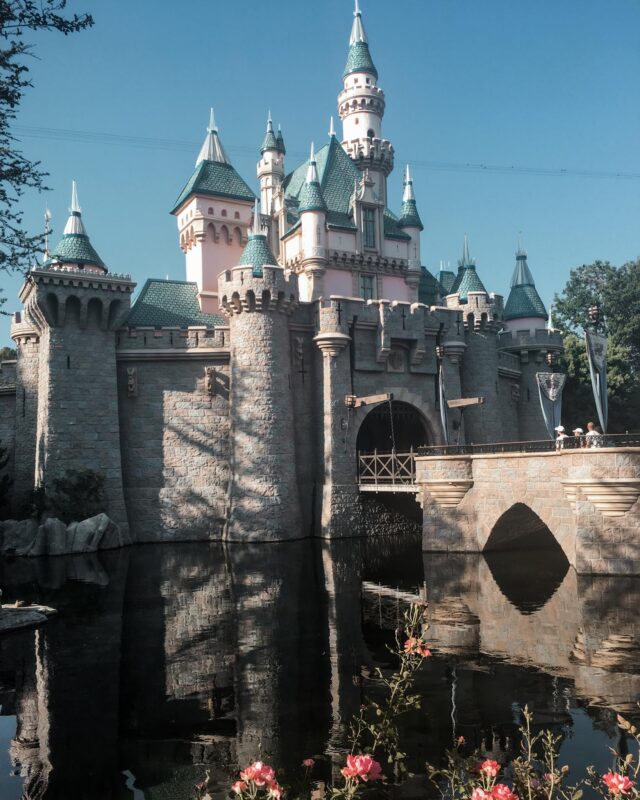 Day 2: Disneyland or Universal Studios
Day two of our US Road Trip is all about that movie magic. Choose between a trip to Disneyland or Hollywood Studios.
I have been to both, and…This is coming from a big Disney Buff…but…if I had to choose between the two. I'd choose Universal. Gasp! I know. I feel like I am betraying Disney or something.
But… Universal Studios Hollywood offers two very cool and unique experiences.
The first being, the Wizarding World of Harry Potter. You quite literally feel like you are walking around the movie set. It is so cool. The rides are also top-notch for any adrenaline junkies out there.
Built into the price of the Universal ticket is the World Famous Studio Tour. You get to go backstage and experience the sets of real-life movies and tv shows. Besides, you never know who you might see. You can book your tickets here.
For those leaning towards a trip to Disneyland, I recommend the California Adventure park for those who love rides and attractions and the main Disneyland park for those looking to experience so Disney Magic (this is the one with Sleeping Beauty's Castle).
---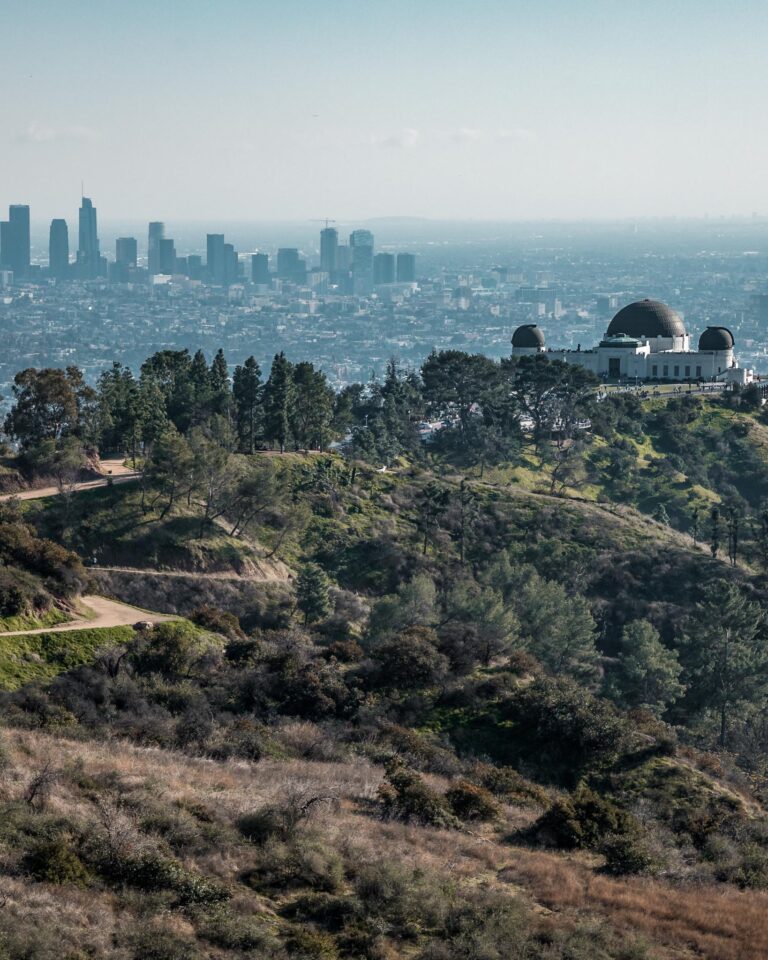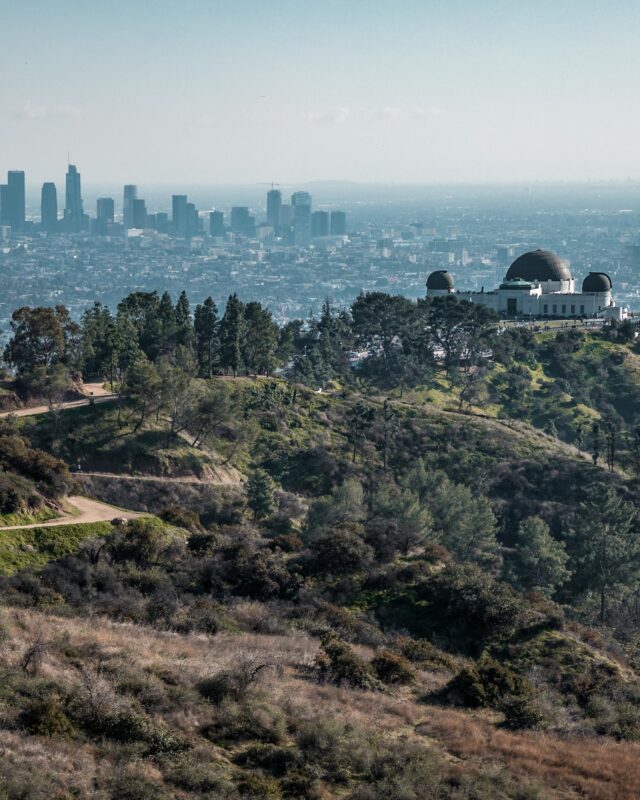 Day 3: Hollywood & LA
There is so much to see and do in the Hollywood area that it would be hard to sum it all up in one short paragraph.
I am going to highlight some of my favourite experiences to help you choose how to spend the day.
The first would be a hike up to see the iconic Hollywood Sign. There are three different trails that range in difficulty. You can find out more information about each here.
Another great spot to visit is the Griffith Observatory. The walk from the parking lot takes about 20 minutes to complete and offers insane views of the Los Angeles Skyline.
One of my favourite 'Hollywood' experiences is the Warner Bros. Studio Tour. As part of this experience, you have the chance to walk around the sets of iconic films and shows such as Friends, Gilmore Girls and Pretty Little Liars. The set is used every day for productions so you never know who you may see as you walk around. It is honestly one of the best experiences I did on my trip to LA. You can book your ticket here.
If you like getting a few Insta Worthy snaps, then I'd consider taking a trip down towards Melrose Avenue. Here you can capture some pictures with the famous LA Walls.
To end the day, I'd recommend making your way to Hollywood Boulevard and going for a stroll along the Walk of Fame. Now, if I am being honest, 'Hollywood' is not as glamorous as it is made seem online. However, it is certainly an experience to tick off the bucket list at least once.
Day 3: Highlights
Hike to the Hollywood Sign
Griffith Observatory Viewpoint
Warner Bros Studio Tour
LA's Famous Instagram Walls
Hollywood Boulevard
---
Day 4: Long Drive Day Via Big Sur
Throughout our road trip from California to New York, we are going to have a few days that I will refer to a 'Drive Days'. This is inevitable when road trippin' a country as big as the United States.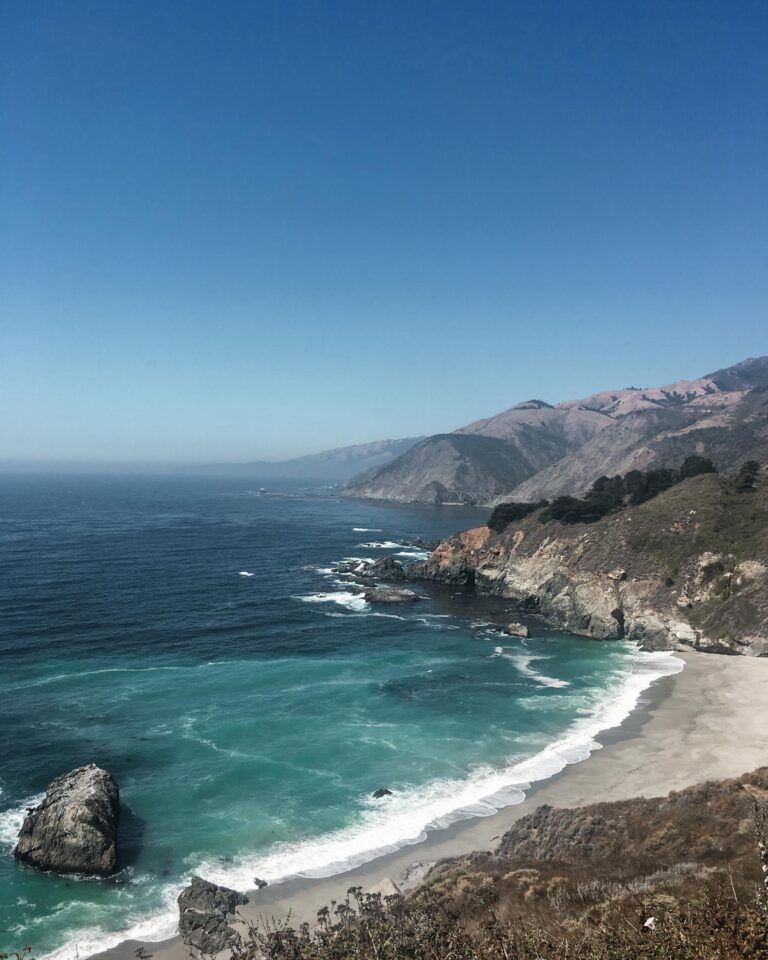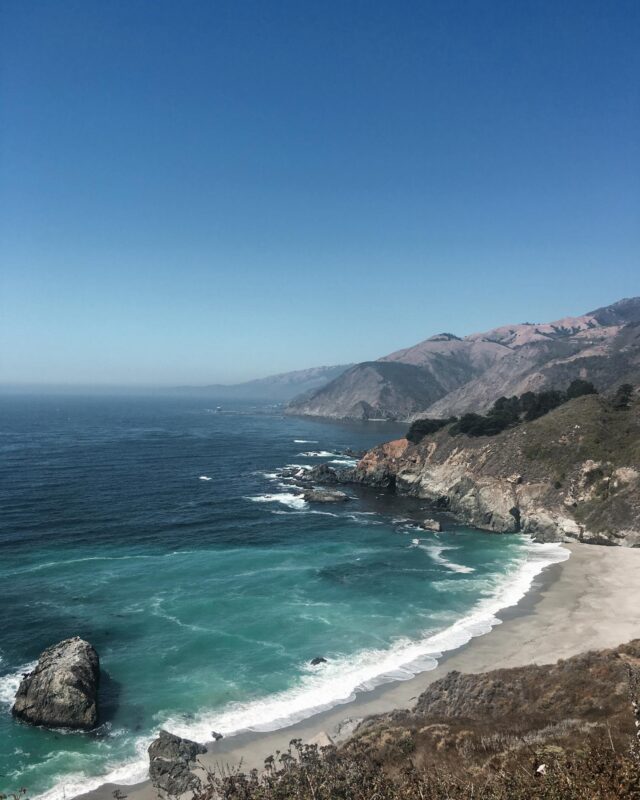 The fourth day is the first Drive Day of our trip and I recommend waking up early. We need to make our way from Los Angeles to San Francisco.
Luckily, there is a beautiful coastal route that takes up a large portion of the drive. This is known as the Big Sur.
The Big Sur is a 90-mile coastal drive that runs along California's Pacific Coast.
The coastal section of the drive takes about 4 hours to complete and is home to many wonderful viewpoints and towns.
A little prior warning, cell phone service is limited in some areas along the drive. So, if you are relying on google maps to guide the way it may be best to download the maps before your journey.
There are so many wonderful places to stop and explore along the Pacific Coast. Below are some of the Big Sur Highlights. As the drive is rather long it will not be possible to fit them all in in one day. Unless you decide to stay the night.
The Iconic McWay Falls
Pfeiffer Beach
The famous Bixby Creek Bridge
Point Lobos State Natural Reserve
Carmel-by-the-Sea Town (Good Stop Off for some food)
The Drive to San Francisco via the Big Sur takes around 8 hours without stops. As it is a long drive day it is best to get a good night sleep and not be tempted to go out and explore San Francisco that night.
Los Angeles to San Fran Drive Duration: 8 Hours
Places to stay in San Francisco for all Budgets
Budget-Friendly Option: HI San Francisco Downtown Hostel (I stayed here and the location is perfect and it is a great spot for solo travellers or those looking to make new friends)
Budget-Friendly Hotel Option: Hotel Majestic (Tripadvisors to find the Best Price)
Mid Range Option: The Westin St. Francis (Find the Best Price Here) (I also stayed here, it's in a prime location, Union Square. The building is historic and a lovely spot to walk around. They also have a ballroom-style room up the top that boasts an insane view of Union Square down below).
Luxury Option: San Francisco Proper Hotel (Check Prices)
---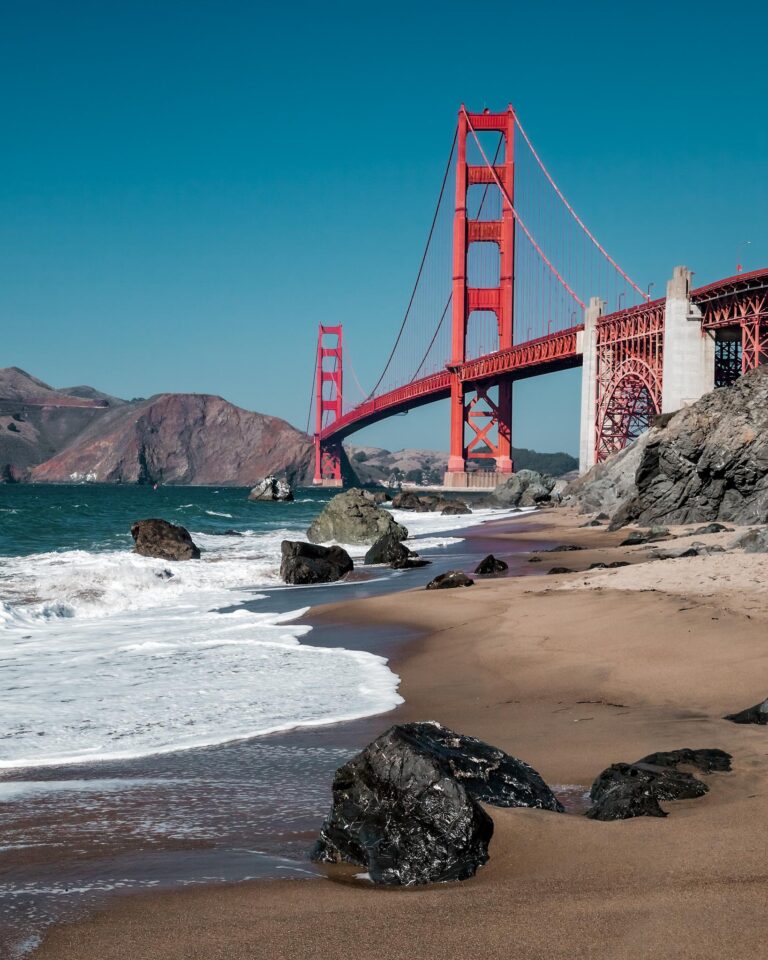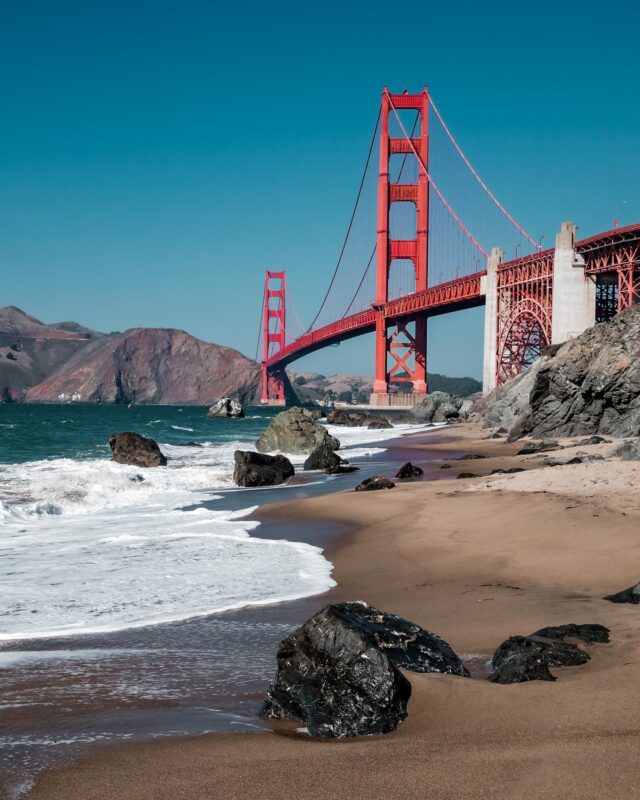 Day 5/6: San Francisco
Next, we are going to spend 2 days in San Francisco. One of the most iconic cities in the US.
There is so much to see and do in that I have made a detailed guide on how to spend 2 days in San Francisco.
I'd highly recommend taking a trip out to Alcatraz Island. A little bit of prior warning, this trip books out weeks in advance so it is best to book now to avoid disappointment.
Another great activity to take part in is the San Francisco Bay Sunset Cruise. Here, you get the opportunity to see San Fran from a whole new perspective.
And if you are lucky you will also be treated to an epic sunset. It was by far one of my favourite activities from my trip to the Golden City. Check tour prices here.
San Francisco Highlights:
Walk Across the Golden Gate Bridge
Lombard Street
Fisherman's Wharf & Pier 39
Sunset Cruise
The Painted Ladies
Alcatraz Island
---
Day 7: Drive from San Francisco to Yosemite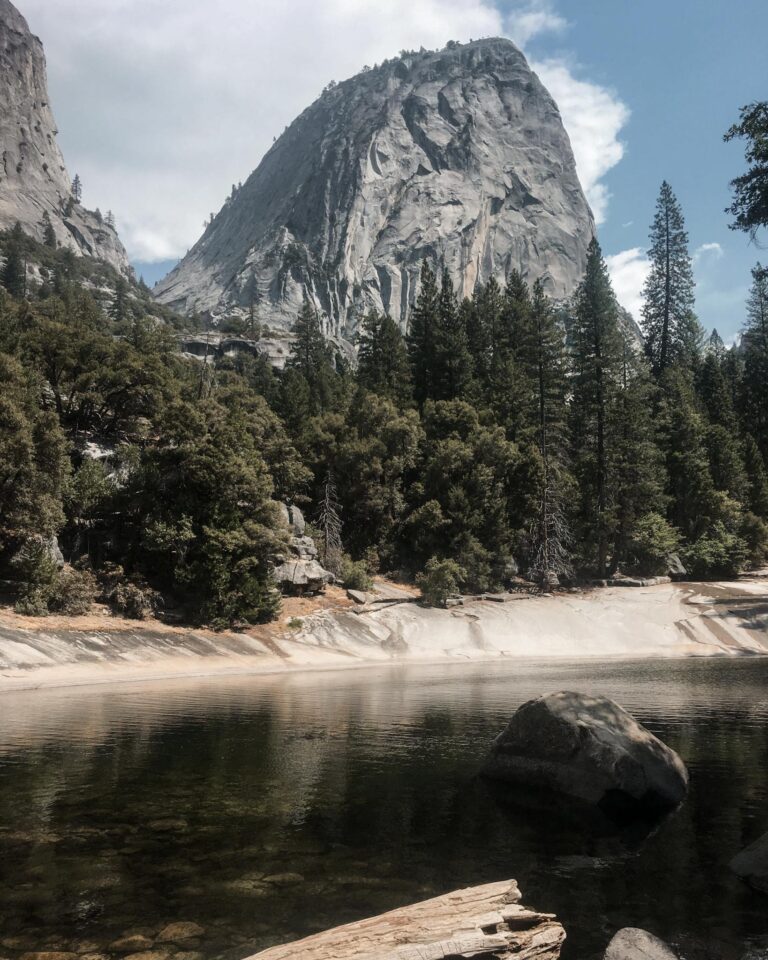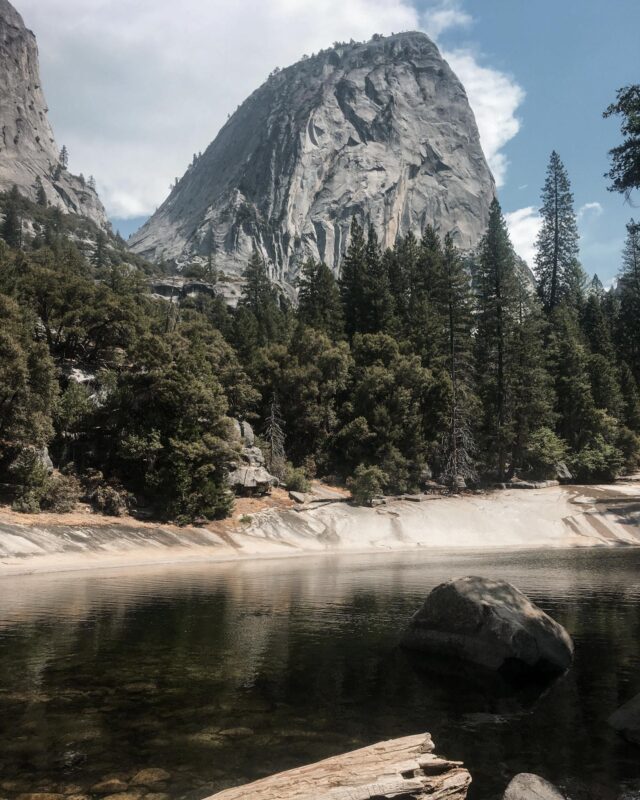 Day 8: Yosemite
On the eighth day of our Los Angeles to New York drive, we will make our way to Yosemite National Park. The park is a 3/4 hour drive from San Francisco.
Yosemite is one of the most iconic National Park in the country and a must-add to any US itinerary!
I have a detailed blog post on how to best spend 2 days in Yosemite for those of you who would like to read a more detailed guide.
I recommend spending the first day exploring Tenaya Lake, Olmsted Point and Tuolumne Grove Trailhead.
The second day is one for hiking. I personally enjoy the Mist Trail, there are, however, many wonderful trails to choose from.
I recommend spending the evening driving around the park, stopping at some of the iconic viewpoints such as Tunnel View. Just be mindful, that traffic throughout the park can get heavy, especially when there is wildlife obstructing the way. It is important to be extra cautious when driving.
Where to Stay in Yosemite
Budget-Friendly Option: Yosemite Lakes Thousand Trails Preserve (This is where I camped, the location is perfect and ideal for those on a budget)
Lodge Option: Evergreen Lodge at Yosemite
Cottage Option: Homestead Cottages
Great Deal Option: Tenaya Lodge at Yosemite
---
Day 9: Drive from Yosemite to Tahoe
The ninth day of our road trip starts with a journey to Lake Tahoe. It will take around 4 and a half hours to reach Yosemite National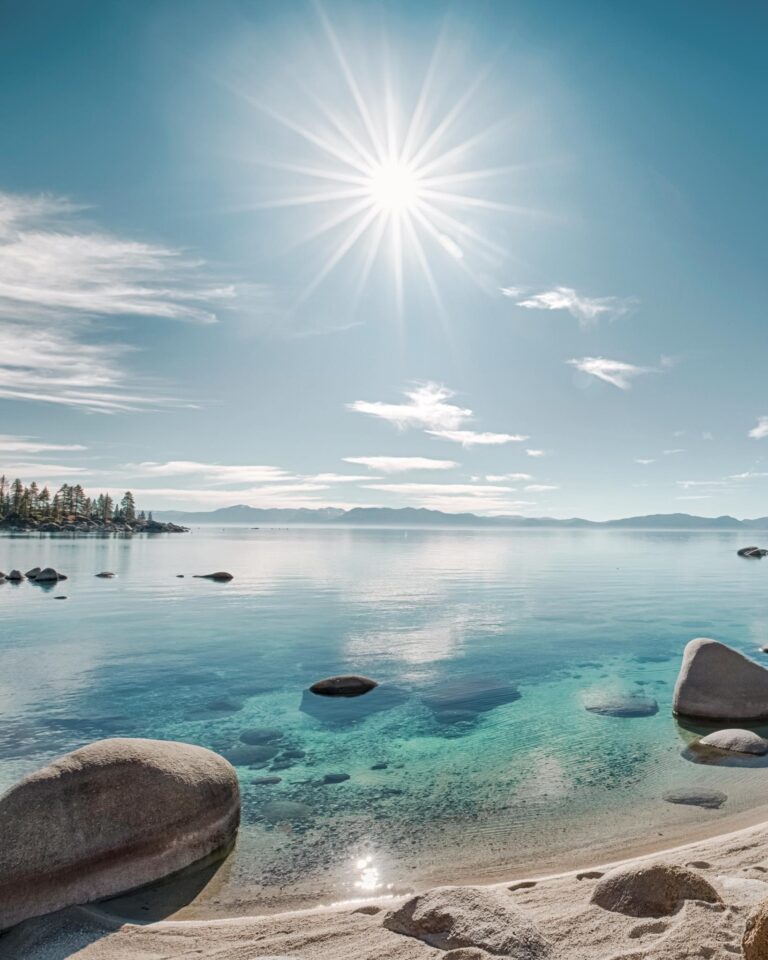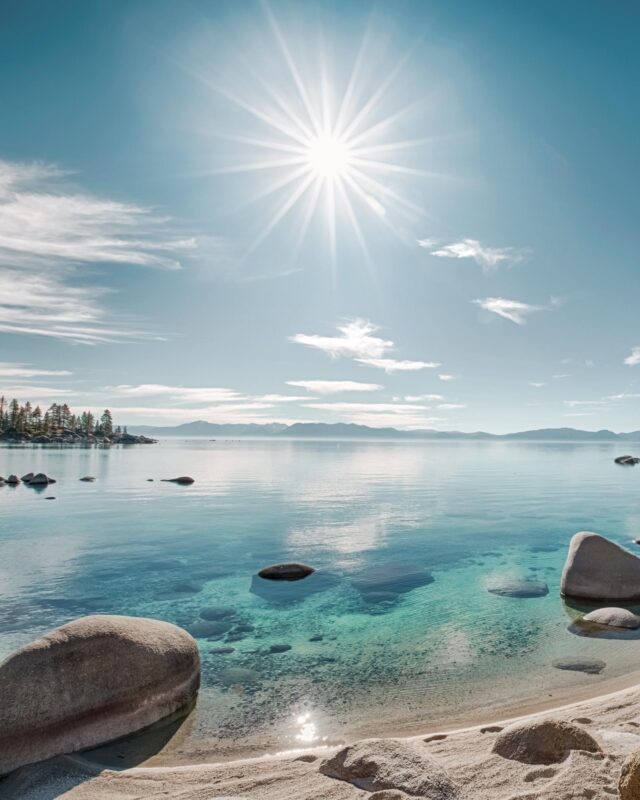 Day 10: Lake Tahoe
The 10th day of our California to New York Road Trip brings us to the beautiful shores of Lake Tahoe.
This is a wonderful place to spend the day relaxing! It's important to give yourself some well earned 'Day's Off'.
Sometimes we forget to factor in some downtime while travelling.
I recommend spending the morning by the lake, admiring the views of the crystal clear emerald water or maybe even going for a swim.
In the evening time, why not chance your arm at some watersports. I went parasailing over the lake and it was one of the best experiences from the trip.
Where to Stay in Lake Tahoe
The Lake Tahoe area is actually rather big and expands between two states, California and Nevada. I stayed on the South Side of the Lake which is located in Cali. Below are an example of places to stay.
Budget-Friendly Option: Blue lake Inn @ Heavenly Village (Check Prices Here)
Mid Range Option: Tahoe Lakeshore Lodge & Spa (This one opens out onto the lake <3) (Find the Best Price Here)
Luxury Option: The Landing Resort and Spa (Check Prices)
---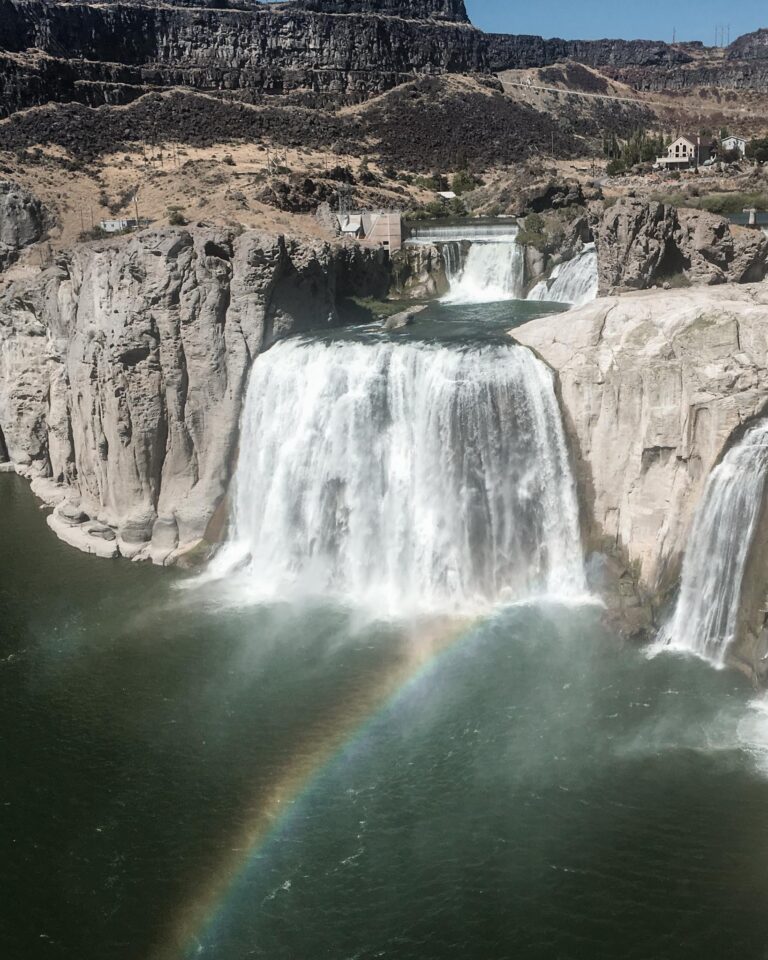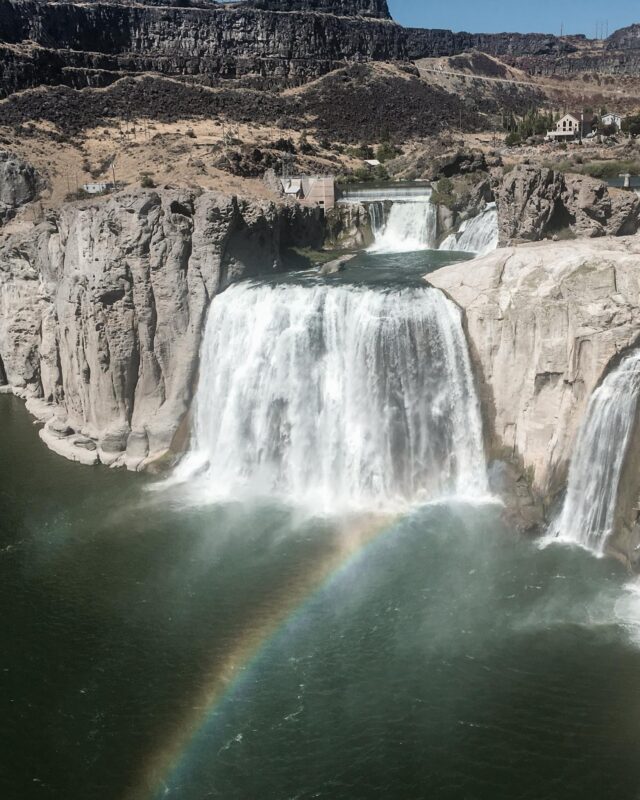 Day 11: Drive Day Via Twin Falls
The 11th day of our Coast to Coast road trip is a long drive day. I'd advise waking up super early and hitting the road.
We will be driving to Jackson Hole in Wyoming. This is one of the longest drives of the trip, taking 12 hours in total.
I'd recommend making a few stops along the way. Including a break at the beautiful Twin Falls in Idaho.
Now, don't let this long drive deter you as Jackson Hole is the gateway to two iconic National Parks, Grand Teton and Yellowstone.
Where to stay in Jackson Hole
Budget-Friendly Option: Jackson Hole KOA Campsite (Where I stayed)
Mid Range Option: 49'er Inn & Suites
High-End Option: Snow King Resort
Luxury Option: SpringHill Suites
---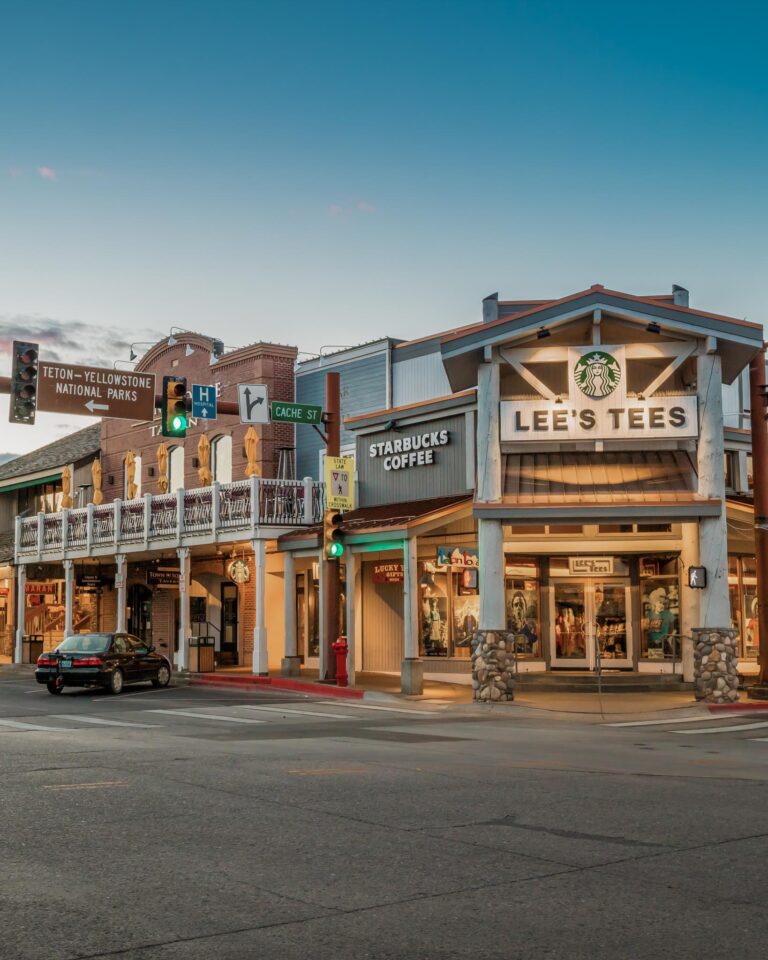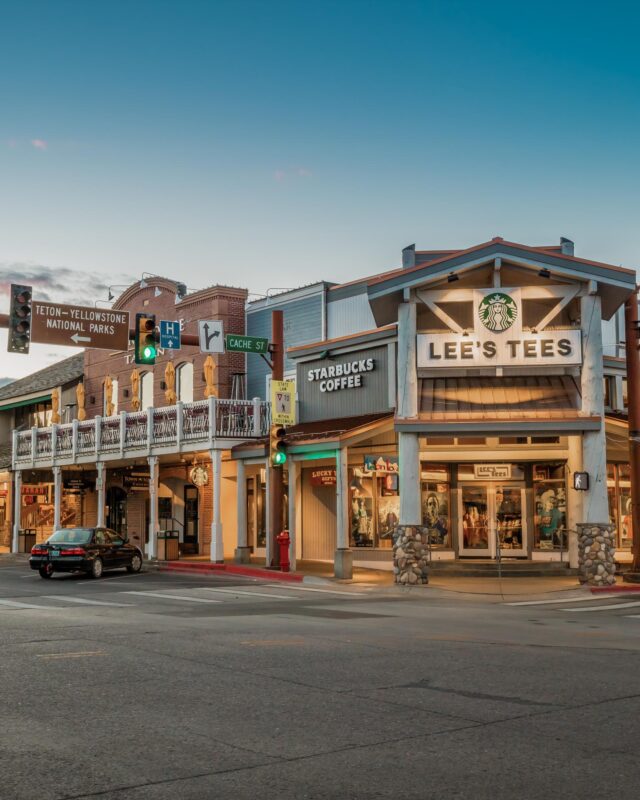 Day 12: Jackson Hole, Wyoming
Jackson Hole is a wonderful town that boasts insane views of the beautiful Teton Range. It's located in the state of Wyoming, which is regarded as one of the US friendliest states.
It is also the perfect spot for all those Adrenaline Junkies out there as it is home to a range of adventure activities.
On my trip to Jackson Hole, I went White Water Rafting along the Snake River. It was one of the highlights of my US Road Trip. I'd highly recommend it to anyone looking to spice up their itinerary.
If white water rafting is a little too adventurous for your liking they do also offer raft cruises minus the intense rapids. These tours are great for those wanting to take in the area's beauty from the waterfront.
Following a fun morning, I recommend heading back to your accommodation for a quick shower before spending the night on the town.
Every evening Jacksonhole put on a Cow Boy Shoutout performance. Which is extremely entertaining.
I would also recommend checking out the Million Dollar Cowboy for some drinks afterwards. Don't drink too much though as day 13 is a good one 😉
Where to stay in Jackson Hole
Budget-Friendly Option: Jackson Hole KOA Campsite (Where I stayed)
Mid Range Option: 49'er Inn & Suites
High-End Option: Snow King Resort
Luxury Option: SpringHill Suites
---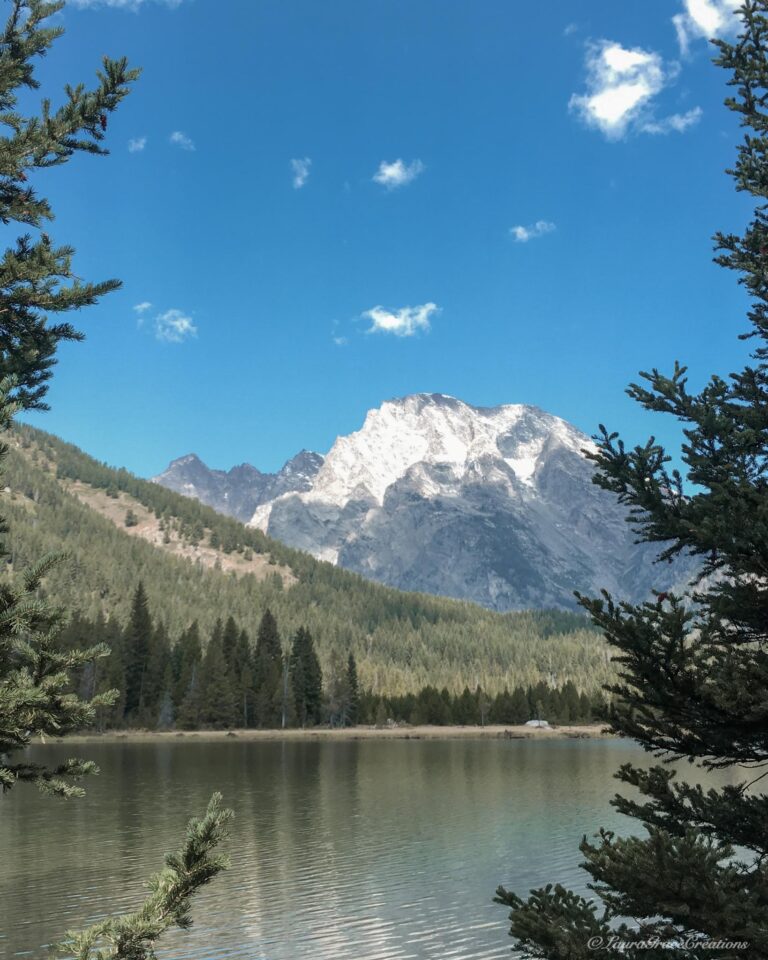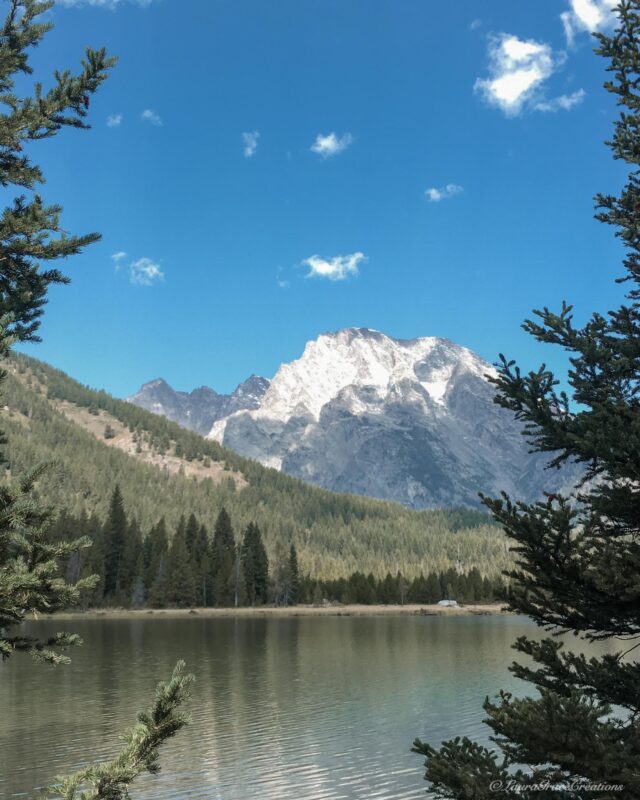 Day 13: Grand Teton
The 13th day of our California to New York Road Trip takes us to the breathtaking, Grand Teton National Park.
And while it is possible to spend weeks exploring the beauty of the park. We only have one day so it is best to wake up bright and early to make the most of it.
I recommend spending most of your day exploring and hiking around String and Jenny Lake.
I have a detailed guide on how to best spend one day in Grand Teton for those looking for more information. Please be mindful, for the Grand Teton Itinerary to fit in with our road trip it is best to reverse it.
Where to stay in Grand Teton
Once you have finished exploring the park I'd recommend making your way back to Jackson for the night. As the next stop is Yellowstone and accommodation options are limited on the Teton of the park.
Budget-Friendly Option: Jackson Hole KOA Campsite (Where I stayed)
Mid Range Option: 49'er Inn & Suites
High-End Option: Snow King Resort
Luxury Option: SpringHill Suites
---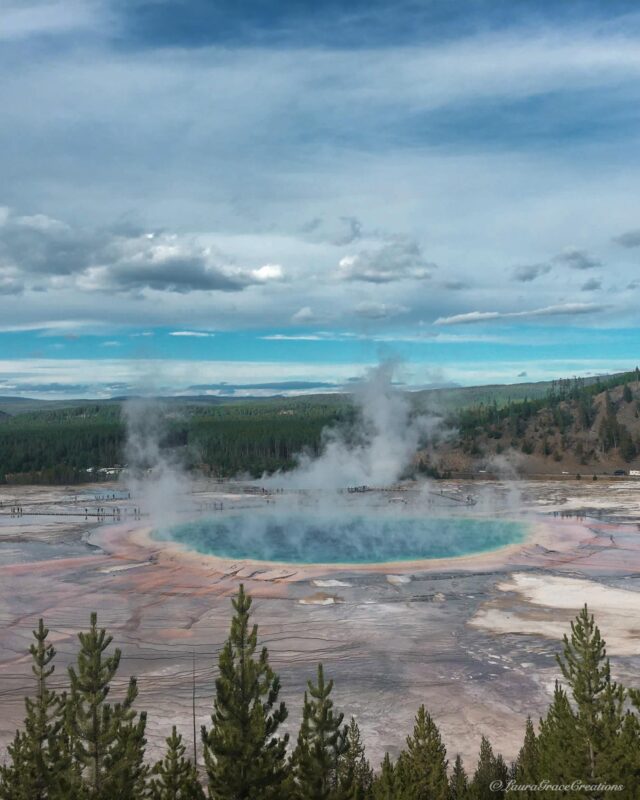 Day 14/15: Yellowstone
Next, we are going to spend 2 days in Yellowstone, one of the most iconic National Parks in the US.
There are so many wonderful things to see and do in the park.
I recommend waking up nice and early in order to fit in as much as possible.
Yellowstone is a short drive from Jackson Hole. I do, however, recommend booking accommodation in West Yellowstone for day 14.
On the 15th day, I recommend looking for places to stay in Cody, a town located on the outskirts of the park. Below is a list of places for all budgets in both locations.
Where to stay in Yellowstone
Camping Option: Grant Village Campground (Where I Stayed)
Glamping Option: Wander Camp Yellowstone (Check Prices & Reviews Here)
Mid-Range Option: Gray Wolf Inn & Suites (Compare Prices)
High End (locations perfect) Option: Old Faithful Inn
Where to Stay in Cody
Camping Option: Cody KOA campsite (Where I stayed)
B&B Option: Robins Nest Bed & Breakfast
Mid-Range Option: Best Western Premier Ivy Inn & Suites
---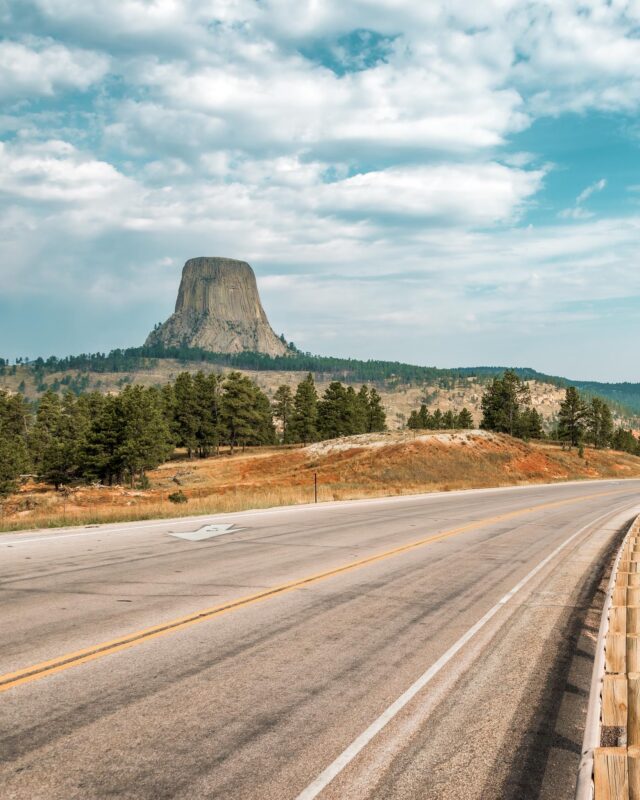 Day 16: Drive Day via Devils Tower
After spending two exciting days exploring Yellowstone you are going to be feeling rather tired.
I'd recommend, taking it easy in the morning time. Perhaps have a lie on in bed before check out and then go for a walk around Cody.
Once you are ready it is time to hit the road towards Devils Tower.
The drive is just over five hours long. If you arrive with time to spare I recommend going for a walk around Devils Tower.
The tower is a composed igneous rock formation located in the Black Hills region in Wyoming.
The walk is 1.3 miles long and takes about 45minutes to complete. While it is not overly difficult it can be steep for a short period.
Where to Stay at Devils Tower
Devils Tower is in a rather remote location. I camped right beside the iconic landmark in the Devils Tower KOA. This is a lovely spot that overlooks the rock formation from the campsite. It also has fantastic facilities like clothes washing stations (at a fee), a swimming pool, a movie projector and hot showers. We will be exploring Mount Rushmore and Badlands the following day so I have highlighted some alternative places to stay in the Black Hills Region down below.
Where to stay in the Black Hills Region
Budget-Friendly Option: Rock Crest Lodge & Cabins
Great Location: Ramada by Wyndham Keystone (Near Mountain Rushmore)
Cabin Option: Powder House Lodge
---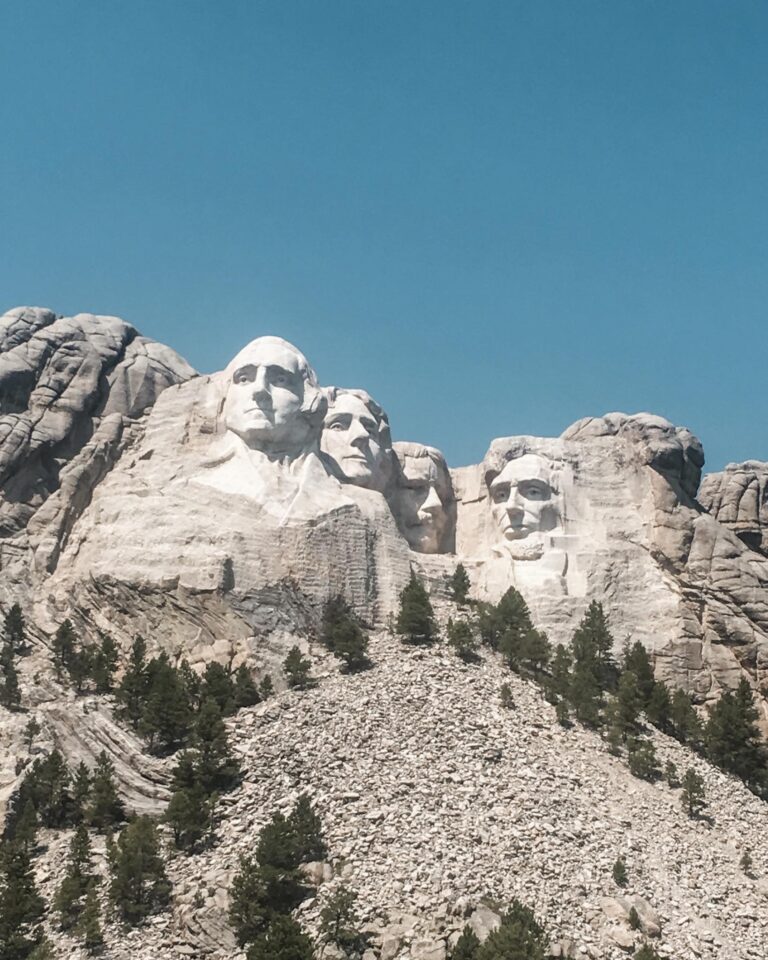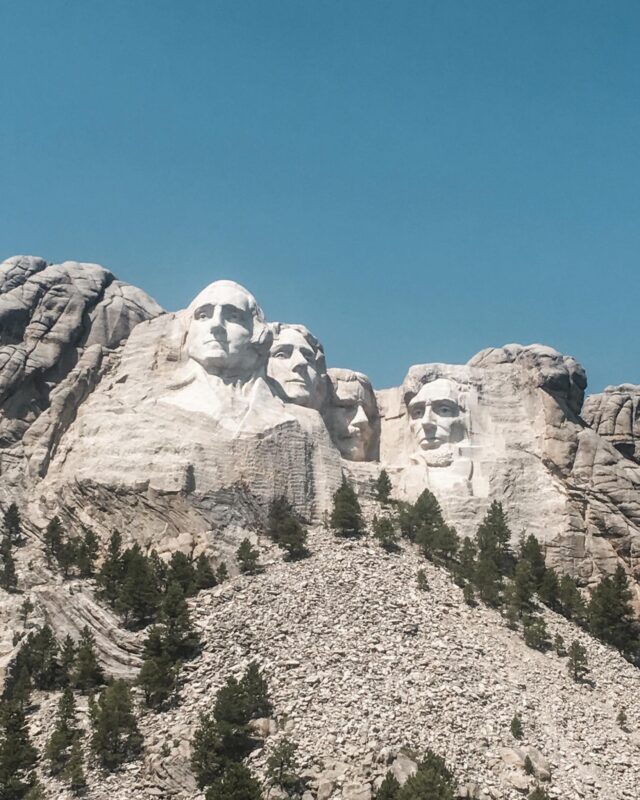 Day 17: Mount Rushmore & Badlands National Park
Next, on our LA to NY Road Trip is one of the most iconic landmarks in all of the United States. And that is Mount Rushmore.
I recommend getting there early as it gets extremely busy throughout the day. It is free to visit the monument, however, at the time of writing, parking costs $5.
Nearby Mount Rushmore lies the Crazy Horse memorial. While this is a popular site among tourists. I'd advise giving it a skip, I personally don't believe the attraction is worth the entrance fee.
Instead, continue on along the road toward the striking Badlands National Park. There are so many wonderful viewpoints and hikes in Badlands to explore.
Where to stay in Badlands
I stayed in the Badlands and White River KOA and witnessed one of the craziest nights of the trip. In the late evening where were faced with a storm that caused bursts of rain showers and sheet lightning. Due to the red rocks surrounding the campsite, the sky was lit up in a dusty red colour. It was truly remarkable, we then witnessed a breathtaking sunset and night sky perfect for stargazing. I'd high recommend staying in Badlands and White River KOA if you plan on camping.
Mid-Range Option 1: Best Western Plains Motel
Mid-Range Option 2: Americas Best Value Inn Wall
---
Day 18: Drive/Relax Day (Lake Okoboji)
The 18th day depends on whether you would like to take a rest day. If so, I recommend spending the morning exploring some more of Badlands National Park. Before hitting the road towards Lake Okoboji for a rest along the water. This is a 5-hour drive and the perfect place to spend some downtime. I recommend camping at Gull Point State Park Campground.
Alternatively, You could drive straight to the next destination which is the iconic city of Chicago. This drive will take just over 12 hours to complete, and require an early start.
---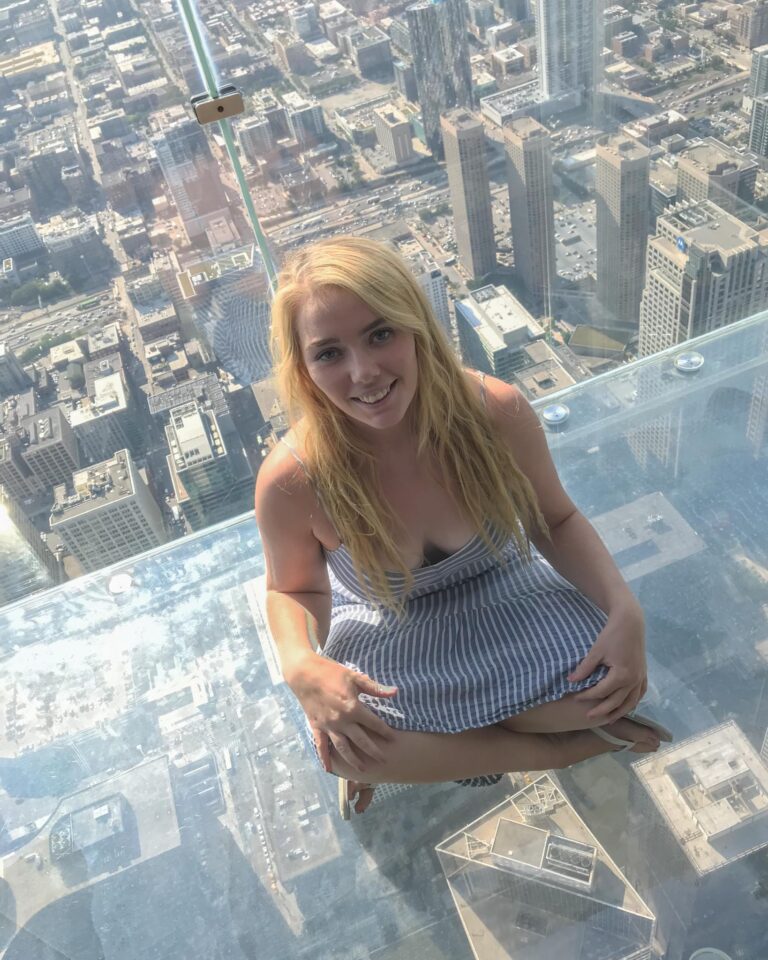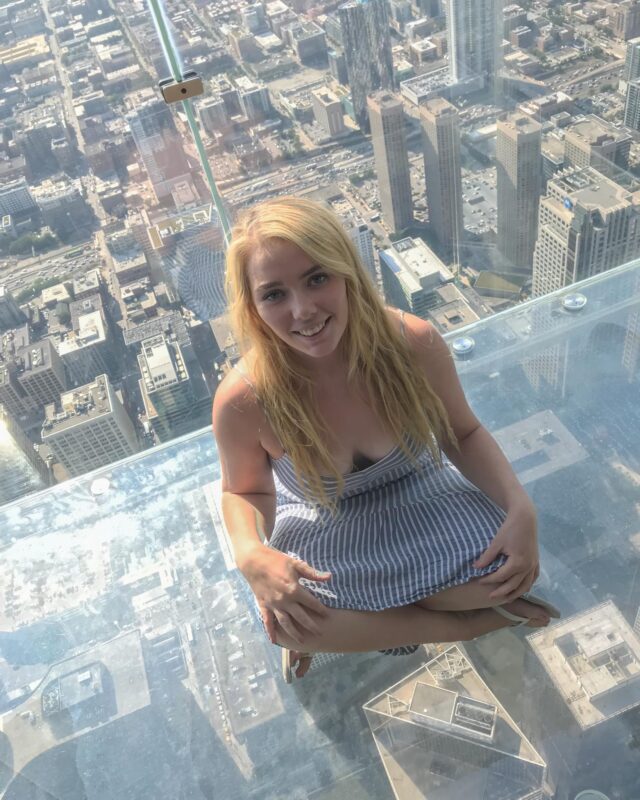 Day 19/20: Chicago
The next 2 days will be spent exploring all there is to do in Chicago.
Take some time to check out some of the cities iconic landmarks such as the Big Bean, Buckingham Fountain and Lake Michigan.
A trip up to Willis Tower's Sky Deck is a must for anyone looking to view the city from a rather scary/high perspective.
I'd also highly advise exploring the city by electric bike. This is one of my favourite memories from my trip to Chicago. Such a fun and alternative way to see the major sites.
For dinner buy some world-famous Chicago deep-dish pizza pie. I have never tasted anything like it <3 It was D-E-L-IOUS.
And finally, if time allows, I recommend booking tickets to a cubs game, the atmosphere is amazing and super fun. Even, like me, you have no clue how baseball works 😂
Top Things to do in Chicago:
See the Big Bean
Bobby's Bike Tour (One of the BEST things to do in Chicago)
Walk the waterfront
Buckingham Fountain
Deep Dish Pizza
---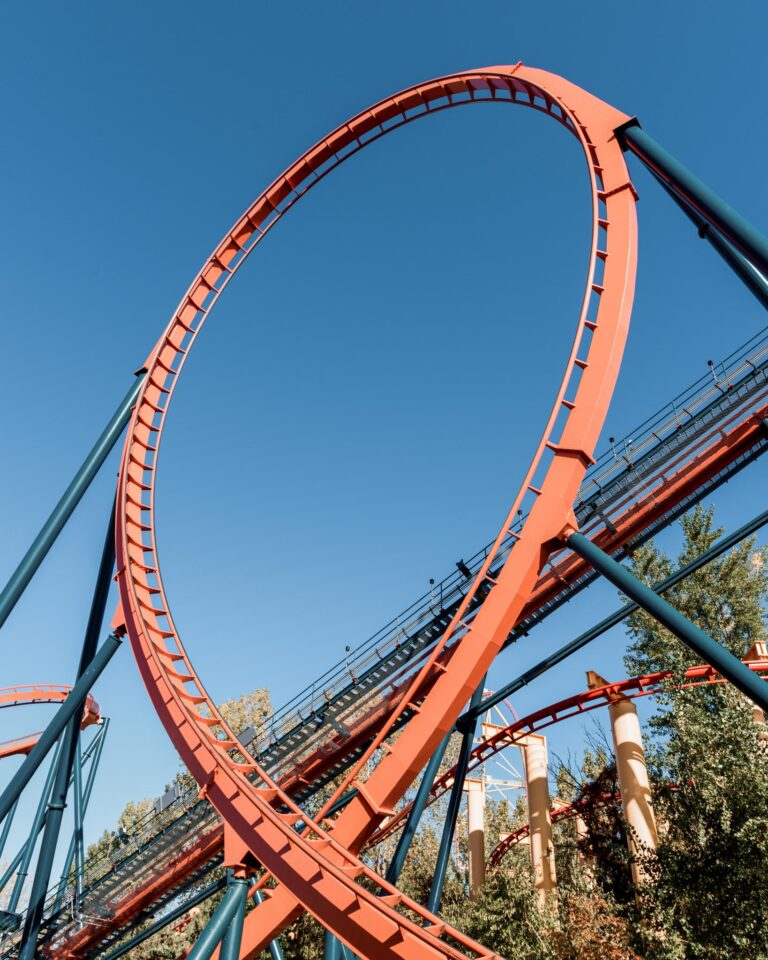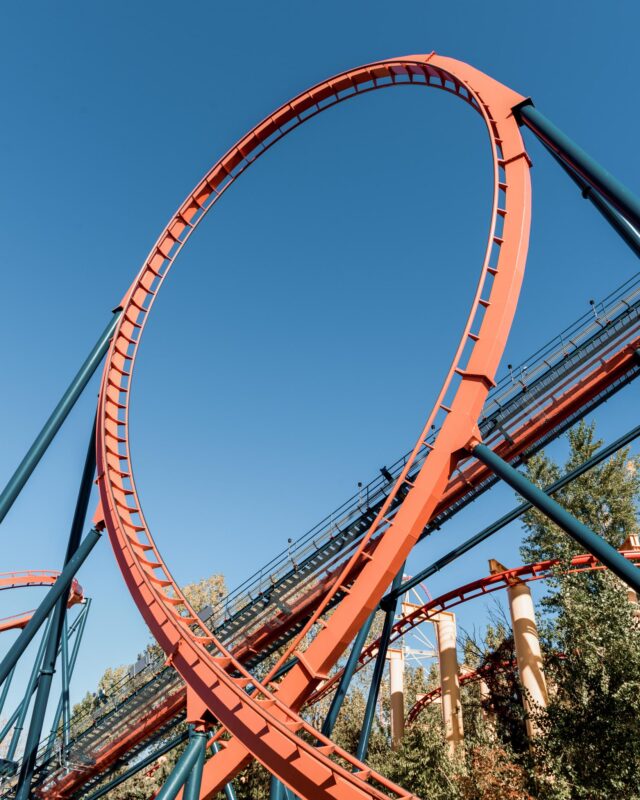 Day 21: Shipshewana & Cedar Point
Next, it is time to leave the craziness of Chicago behind and head to the next location which is Cedar Point in Sandusky Ohio.
This drive will take just over 5 hours to complete. I advise stopping in a small town called Shipshewana along the way.
The town is home to many of those from the Amish community. I will explain the wonderful experience I had here, a little later in the post.
Cedar Point is an amusement park that offers an evening ticket. Unfortunely, on my trip we were faced with a storm and most of the rides were closed. We decided to stay in and relax for the night instead. However, fingers crossed that is not the case on your trip. You can book your tickets here.
My experience in Shipshewana:
As I was passing by my friends and I stopped in a local park for a bite to eat. There, we had the opportunity to talk with a local Amish family.
I must admit it was one of my favourite moments from my trip to the states. The mainstream media often portray those from the Amish Community as 'weird' or 'odd'. However, this was the last thing I thought after leaving Shipshewana.
Yes, the Amish live different lifestyles to modern-day Americans, however, they were some of the kindest people I met on my travels.
I was on my road trip with 13 solo travellers from around the world. The family was blown away that we had all met through an organised tour and didn't know each other 4 days prior.
We spent around 2 hours exchanging stories and teaching each other about our cultures. It was honestly a lovely experience, one I will never forget. And, yes, I needed my American/English friends to translate for my strong Irish accent 😂
Where I Stayed in Sandusky
Budget-Friendly Place to Camp: Sandusky KOA Campground (I stayed in the little cabins to wait out the storm. They are perfect for families or a small group of friends).
Where else to Stay in Sandusky
Budget-Friendly Option: South Shore Inn
Mid Range/Budget Option: Cedar Point's Express Hotel
Mid Range/Budget Option 2: Holiday Inn Express & Suites
---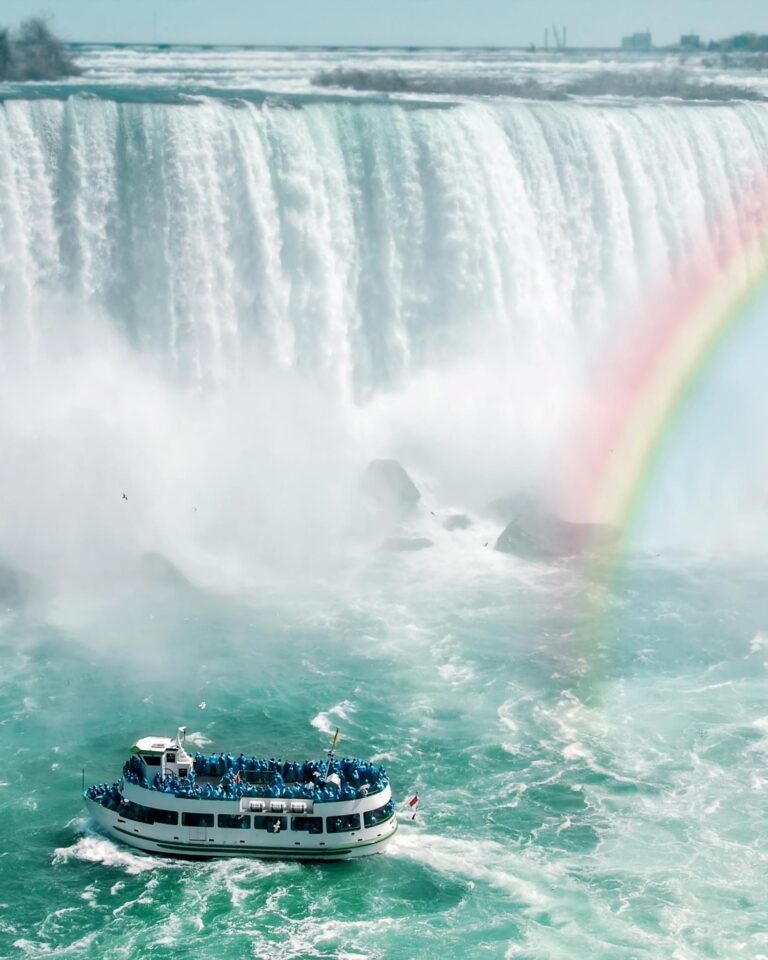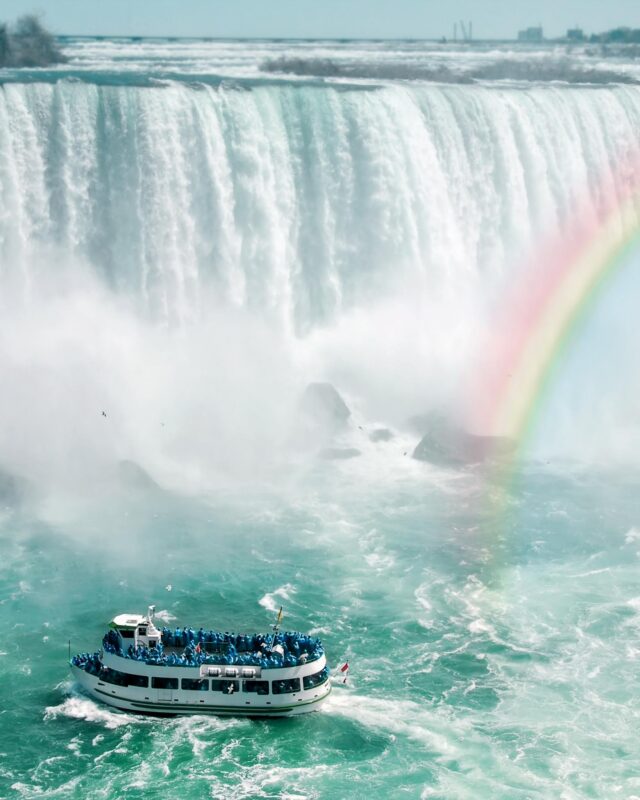 Day 22/23: Niagara Falls
The next stop on Los Angels to New York Road Trip is the AMAZING Niagara Falls!
Now, this is a stop you don't wanna skip. These falls are even more mighty in person than in the iconic pictures.
The drive from Sandusky to Niagara takes just over 4 hours to complete. Once you arrive I recommend checking into your accommodation for the night. Then, head for a stroll along one of the most famous attractions in North America.
At night, the falls are illuminated with a beautiful firework display. It is truly a once in a lifetime experience.
The following morning wake up bright and early to jump on board the Maid of the Mist tour. This is a must for anyone visiting the iconic Niagara Falls. The tour allows you to get up close and personal with the mighty falls. Just be prepared to get soaked.
Following the boat tour, I recommend walking around the grounds of Niagara Falls, taking them in from every viewpoint.
Places to Stay at Niagara Falls
Camping Option: Niagara Falls KOA Campsite (Where I Stayed)
Great Deal Option: DoubleTree by Hilton Hotel Niagara Falls New York
Swimming Pool Option: Hyatt Place Niagara Falls
---
Day 24: Drive to NYC
Day 24 is our last Drive Day of the trip, jump in the car nice and early and head toward the famous New York City. The drive from Niagara Falls will take around 7 hours to complete so I recommend stopping off a few times throughout the journey. It is also a good idea to download an epic road trip playlist for the ride.
Where to stay in New York
Budget-Friendly Option: HI NYC Hostel
Great Deal Option: Radisson Hotel New York Wall Street
High-End Option: Fairfield Inn & Suites
Luxury Option: Royalton Park Avenue
---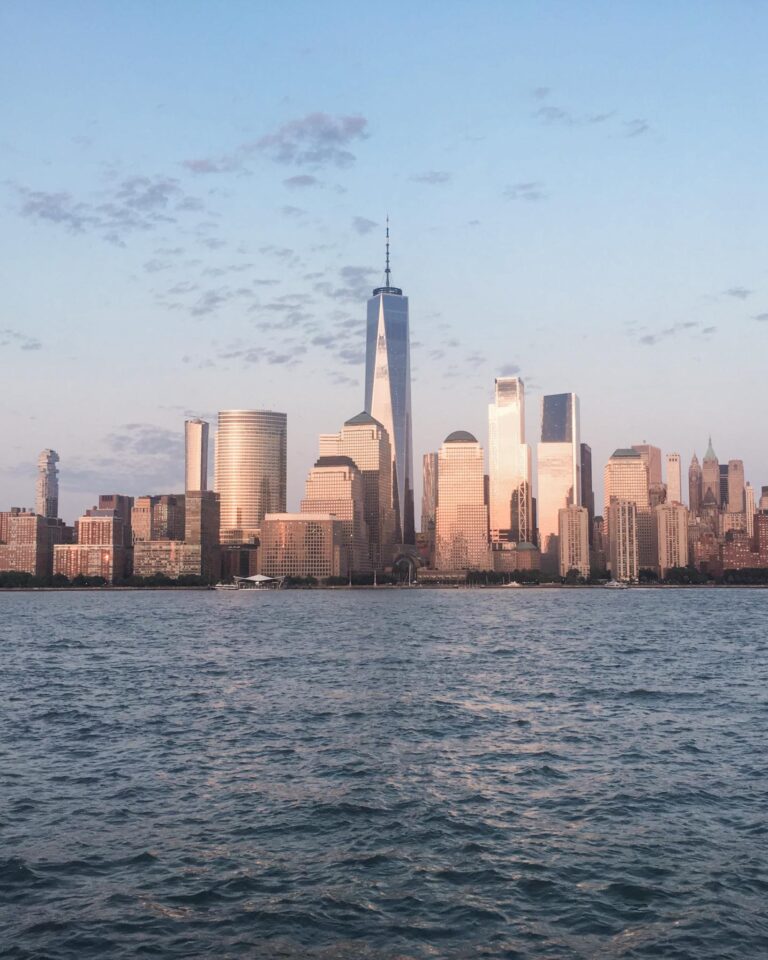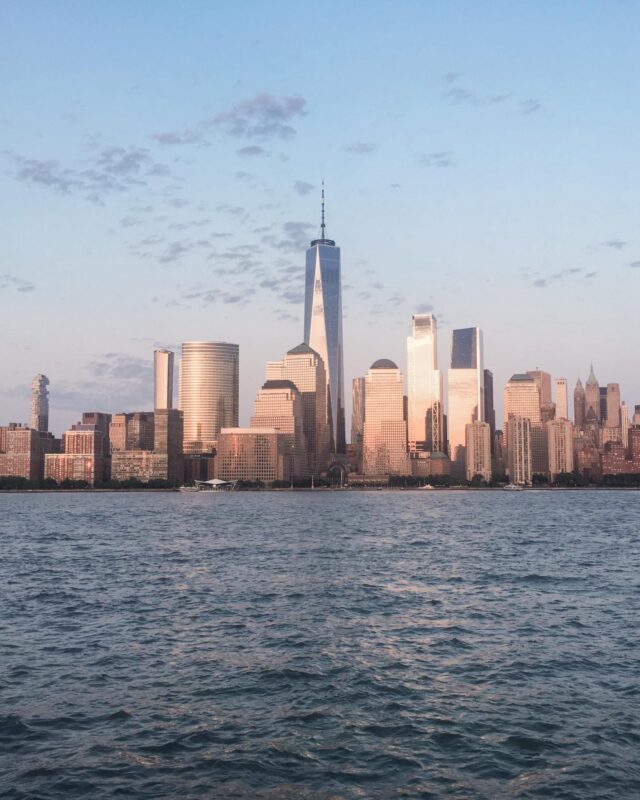 Day 26/30: New York City
The final stop on our New York to California Road Trip is none other than The Big Apple itself.
I recommend spending, 3 to 4 days exploring one of the worlds most famous cities.
And, don't forget to give yourself a pat on the back, because you just made it to the other coast <3
If you are looking for the top things to do in NYC, then I advise checking out my in-depth New York Travel Guide.
It is full of the top tourist attractions, hidden gems and I may even tell you how you can see a TV show tapping for FREE!
California to New York Road Trip Map
Thank you so much for reading. I hope this helps you with planning your California to New York Road Trip. Below is a map of all the stops mentioned above.
Check out a full video trailer of my US Coast to Coast Road Trip
I documented my US Road Trip starting in New York over on my youtube channel. If you would like to catch a glimpse of all the wonderful places you will get to see be sure to check it out.
Disclaimer: Please note that some blog posts on LiveAdventureTravel contain affiliate links, meaning I may make a commission on purchases through those links. This is of course at no extra cost to you.
Live Adventure Travel is a participant in the Amazon Services LLC Associates Program, an affiliate advertising program designed to provide a means for sites to earn advertising fees by advertising and linking to Amazon.