28 First Time Skiing Tips All Beginners Must Know!
Skiing is one of those sports, you either love it or hate it. In my case… I fell quickly in love and found myself constantly dreaming of my next Alp line adventure. The outstanding views, fresh mountain air and adrenaline rush had me hooked and always wanting more. At the mere age of 16, I departed on my first-ever ski trip. I was nervous, excited and a tiny bit scared. I really had no idea what to expect and had so many questions, ones I could not wait to have them all answered. If you are reading this post I can only presume that you have decided to depart on your first skiing adventure. Or… are you at least considering taking on the slopes. Today, I would like to put your mind at ease by providing you with some of the best first time skiing tips all beginners should know!
Skiing for the First Time Tips: Things you Should Know Before You Go!
The first section of our first-time skiing tips guide will focus on choosing a resort, snow conditions, budget & the best time of year to go. Narrowing it down all depends on your needs and wants. It takes a bit of time and research but is totally worth the hard work. These beginner skiing tips may seem basic but do not skip them as they are essential to having a care free vacation!
1. Choosing the Right Resort according to your Ability
Before going on any ski trip it is important to do some prior research, particularly when choosing the best ski resorts for beginners. Different resorts cater to different ski abilities, ranging from beginner to advanced.
It's super important to ensure that the resort you choose is suited for first-time skiers.
Follow this rule of thumb, if the resort has a high level of green and blue slopes. It is more than likely perfect for those hitting the slopes for the first time.
2. Choose the Best Resort For Your Budget
Ok, so once you have narrowed it down to 5 to 6 resorts with good beginner slopes. It's time to take into consideration your budget. Skiing is an expensive holiday no matter where you go, however, with a little research it can be a budget-friendly trip.

Take the European resorts for an example: Andorra is super cheap, it is possible to go on a ski holiday to Andorra for as little as 700 euros per person (excluding food, drink & spending money). Whereas, ski trips to France or Austria can cost well over 1000 per person. And… Switzerland costs even more. So, before you book, take note of your Budget and look at resorts that fit into your price range.
3. Choose the Resort with the Best Conditions
Ok, so before I even consider booking my next ski trip I always look at the typical ski conditions in my desired resort. There is no point in going to a resort that is super cheap if the resort has a history of poor ski conditions. The last thing I want is to be greeted with ice instead of snow. Believe me, ice is hard to ski on.
4. Timing is everything!
Ok, so when applying the next tip be sure to take into consideration your budget. If you are looking for a budget-friendly trip, avoid booking during the school midterms, Christmas or NYE. This is when ski resorts are at their most expensive. They are also super crowded.
However, on the other hand, if you're not on a strict budget absolutely book a trip for New Year's Eve or Christmas. The events and atmosphere are AWESOME. I promise you won't regret it.
5. Book Early
Some people book their ski holiday a year in advance. Popular resorts sell out quickly. Therefore, it's important to book early to avoid disappointment. Booking early also allows for some awesome deals.
6. Pre Book Ski Rentals
I recommend pre-booking ski rentals online. For starters, they are usually cheaper this way and it puts your mind at ease knowing they are pre-paid and waiting for you when you arrive.
7. Insurance
Another important tip for those planning a ski trip for the first time. Make sure before you leave that your travel insurance covers winter sports.
I should know, on my most recent ski trip I was in an unfortunate accident which resulted in 3 broken bones. Now, this is an unlikely outcome, I was just unlucky.
But… a good sturdy helmet and winter sports travel insurance go a long way! At the end of the day, skiing is an extreme sport and it's important to take persuasions at all times.
8. Know the Slopes Grades
Having the basic knowledge of your slopes grading system will come in super handy once you arrive. The last thing you want is to end up on a super hard slope with no alternative way down.
The European Slope Grades are as follows:
Green = Easy Slopes
Blue = Beginners
Red = Intermediate
Black = Advanced
The US Slope Grades are as follows:
Green (circle) = Beginner slope.
Blue (square) = Intermediate slope.
Black (diamond): Expert slope.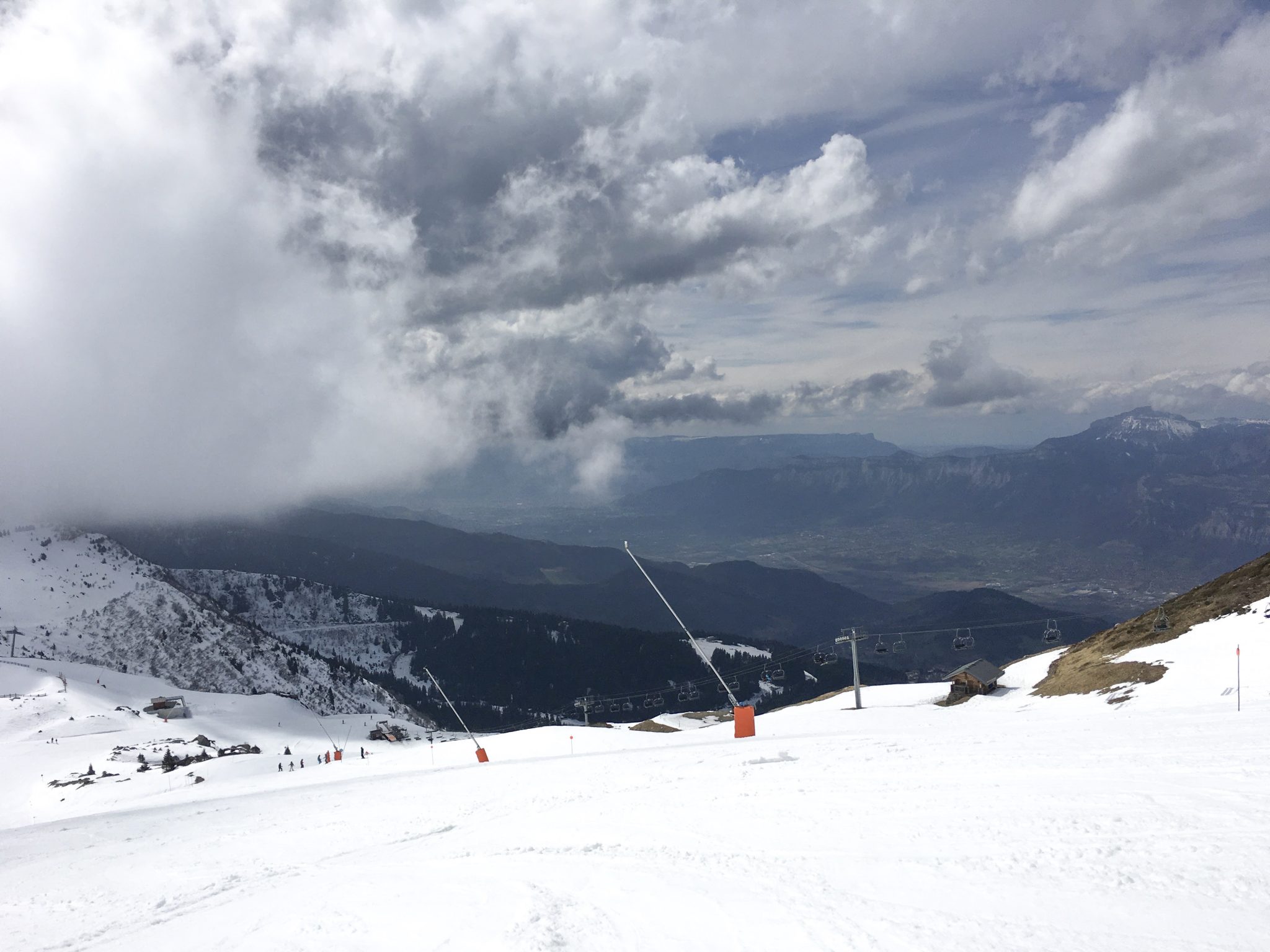 This post may contain affiliate links which means we make a commission at no extra cost to you
Tips for First Time Skiers for When You Arrive at Your Ski Resort
The second section of our tips for beginner skiers guide will cover what needs to be done once you arrive at your ski resort. With tips on ski rentals, navigation, confidence, falling and more.
9. Pick up Ski Rentals & Ski Pass the day before
If you are lucky enough to score an early morning flight. The next tip is perfect for saving precious time on your first ski day. Most resorts will allow for ski rentals and lift passes to be collected the day before. Allowing guests to spend less time in line and more time on the slopes.
10. Lessons are a must!
Even if you have some experience with other winter sports, it's a good idea to take a lesson from a certified instructor to learn the basics of skiing and to ensure that you have a safe and enjoyable
I have heard many stories of first time skiers hitting the slopes without any lessons and this usually leads to one of two things. The best scenario they pick up a few bad habits, worst-case scenario they end up seriously hurt or hurting someone else.
I strongly advise booking at least 2 days with a ski school. I know it is expensive but it will make a major difference in your ski ability, confidence and posture. If you can afford it, one week of lessons is ideal for first time skiers.
11. Become Familiar with your Resort
Once again, if you are on an early flight and arrive at your resort earlier, take the time to have a browse around. Take note of the area and the whereabouts of the chair lifts and gondolas. If you have booked lessons make note of the lessons meeting point the day before to avoid confusion on the first day.
12. Don't Give Up, Confidence is Key!
It can be easy to give up. One bad fall and your confidence can be knocked. It is important to remember that everybody falls even the most professional skiers. Try not let a small stumble scare you. I promise skiing gets easier with practice.
The moral of the story, start slow. Don't try to tackle the toughest runs right away. Start with the easier slopes and work your way up as you gain confidence and improve your skills.
13. Falling Doesn't Always Hurt
In fact, most of the time it's kind of fun. I have been skiing 7 times and can only recall three falls that actually hurt. And believe me, I fall a lot.
14. Take Regular Breaks
Skiing can be physically demanding, so be sure to take breaks as needed to rest and recharge. This will help prevent fatigue and reduce the risk of injury.
Also, it is nice to sit with a hot drink in hand in one of the mountain huts and watch other skiers go by.
15. Stay hydrated
Drink water to stay hydrated and prevent dehydration. This is especially important at high altitudes, where the air is thin and you can lose more water through increased breathing and perspiration.
This tip may seem simple, but it is easy to forget to stay hydrated while having such a good time. Don't forget to bring a reusable water bottle on your trip!
16. Try Not Ski Alone
I advise all first time skiers skiing with or near people that they know. Just in case. The last thing you want is to be stuck up the mountain with no help. If you do ski alone, try stick to popular slopes and don't go down slopes rated higher than your ability.
17. Don't do anything that makes you feel uncomfortable
Stay within your limits. Don't push yourself beyond your abilities. If you're feeling uncomfortable or unsure, it's better to take a break or to ski an easier run than to try something that's beyond your skill level.
18. Check the weather
Check the weather and snow conditions. Before heading out on the slopes, check the weather and snow conditions to ensure that they are safe and suitable for your skill level. Avoid skiing in poor visibility or during storms, and be aware of any hazards, such as thin cover, exposed rocks, or ice patches.
Most ski resort will have a 3 day weather report for you to check each morning.
19. Prepare in the morning
Don't skip warm-ups. Just like with any physical activity, it's important to warm up before skiing to prepare your muscles and joints for the demands of the sport. Take a few runs on an easy slope to warm up and get your body ready for the more challenging runs.
20. ALWAYS WEAR A HELMET!
If you take anything from this first-time skiing tips guide let it be this! ALWAYS ALWAYS ALWAYS wear a helmet. No matter what. Even if you plan on spending the entire trip on the baby slopes. A helmet is a must.
21. Aprés Ski Fun
Aprés Ski, in other words, the after-ski party is one of the most incredible party experiences ever. After a long day of hitting the slopes everyone comes together in the bars to party and celebrate. Most of the fun begins on the slopes just before they close, and then everyone ski's or gets the cable car down the mountain to continue the party in the town.
These are not rediculasly late nights, however, there are options to party into the early hours if you wish. Just be mindful that the slopes normally open at 8/9am. And there is no point waisting your time hungover when you could be hitting the slopes.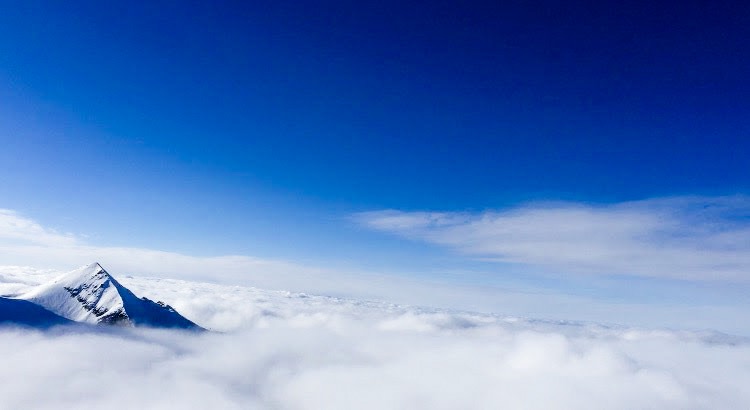 Skiing Tips for First Timers: The Essentials
The 3rd section of our first time skiing tips guide will cover the essential items to bring on the slopes. Check out my ski packing guide for a detailed list of all that is needed for any ski trip. The below list will only cover the most important or most forgotten items.
22. What to Wear on the Slopes
I remember the first time I went skiing, I had no idea what to expect, never mind wear. Try to pack an inner layer, a mid-layer and an outer layer.
Basically, dress in layers. Wear several layers of clothing that you can remove as needed to stay comfortable. This will help you regulate your body temperature and prevent overheating or getting chilled.
Generally speaking, gym leggings or skin-tight pants are perfect for the inner layer. For the mid-layer, I usually pack two types, a heavy sweater for the cold days and a light fleece for those on the hotter side. The outer layer generally consists of a ski jacket and Salopettes (Ski Pants).
23. Don't Spend a Months Wages on Ski Wear
It can be easy to get carried away and purchase the most in style ski gear for hundreds. Try not to give in to this temptation. Those on their first ski trip should try to borrow or buy cheap gear.
In that case, if you take a dislike to skiing you won't be left with a hefty hole in your pocket and clothes you'll never wear again.
I am a big fan of the ski range in LIDL, they are well made and perfect for first time skiers. I had my 20 euro LIDL ski pants for four years. In fact, the only reason I bought a new pair was due to them being white and getting dirty easily.

If you are hoping to buy branded ski wear be sure to check out amazon for some AWESOME ski deals.
24. Bring Normal Gloves
One thing that baffled me on my first ski trip was the number of outdoor restaurants. There is something exciting about eating outdoors with snow on either side of you.
In most resorts, there is a limited number of indoor seating. Ski gloves are chunky and big, meaning normal cotton gloves are ideal for mealtimes.
25. Bring Sun Glasses
Similar to Gloves, ski goggles are chunky and big. Therefore, sunglasses are a great accessory when getting a bite to eat. No need to wear your bulky goggles to block out the sun while you eat.
26. Bring a Backpack
A small backpack is perfect for carrying extra socks, gloves, glasses, water, extra layers and more.
I always bring my trusted Deuter bag, it's lightweight and small. Ideal for any ski trip.
27. Bring Sun Cream
The final thing on our skiing tips for beginners list is one I bet you didn't expect to see. Yes, who would have thought sun cream would be on the list 😉
Believe it or not, the sun can shine bright in many ski resorts. And if you want to avoid a patchy google mark on your face, I'd advise applying sun cream daily.
Even if the day starts off dark and cloudy. You never know when Mr Sun may decide to come out to play.
28. Have fun!
Above all else, remember to have fun and enjoy the experience. Skiing is a great way to spend time outdoors, challenge yourself, and make memories with friends and family. So, make the most of it and have a great time on the slopes!
Thanks for Reading!!!
This brings us to the end of our skiing first time tips guide. thank you for taking the time to read it and I hope all the tips come in handy for your first ski trip. Hope you have an amazing time on your trip and best of luck!
Affiliate Disclaimer: Please note that some blog posts on LiveAdventureTravel contain affiliate links, meaning I may make a commission on purchases through those links. This is of course at no extra cost to you.
Live Adventure Travel is a participant in the Amazon Services LLC Associates Program, an affiliate advertising program designed to provide a means for sites to earn advertising fees by advertising and linking to Amazon.